Real name and nicknames
Forrest is my real name but sometimes they call me Forrest-amore Conquistadore – the greatest of them all.
What is your favourite thing to do on the farm?
Sniff around in the sheds for mice! I was catching so many last year, then they all disappeared after the rain. I'm not sure what happened to them but I want them to come back.
Have you ever done something really naughty?
I don't like to talk about this often. I was just a puppy. But the neighbours' chickens came over to play with me in my yard, and that's all it started as, I swear!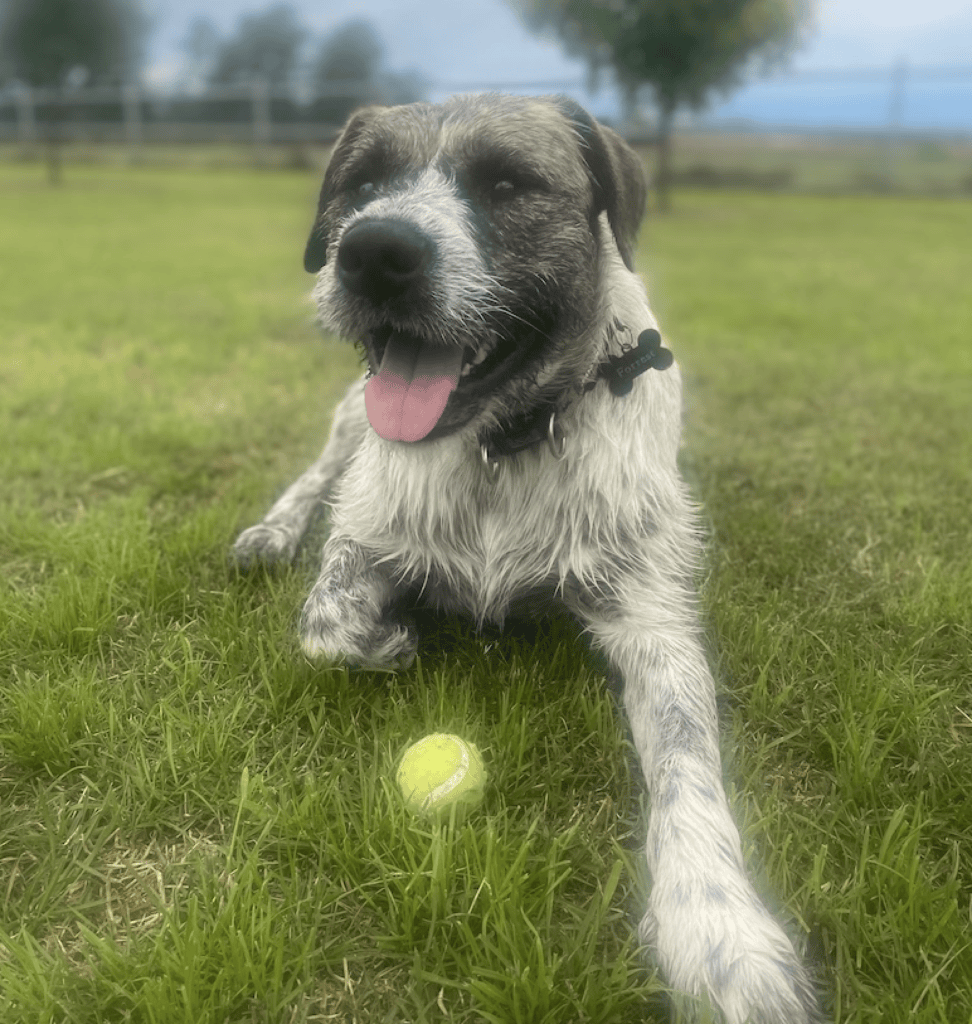 What is your worst habit?
I like to play dead in the morning. Sometimes I keep it going long enough to really trick my parents and they always fall for it. When they're least expecting it, BAM!…I'm up and ready.
What is your favourite food?
Well sometimes fresh kangaroo gets delivered on the side of the road out the front of my property. I like to sneak over and enjoy that before I start work in the morning. But it has to be ripe.
If you became famous for one thing, what would it be?
That would have to be because of my Mum, FiFi. She was famous in the Central West for always catching big pigs around the farm with Dad. I have big paws to fill!
Is there something that drives your parents mad?
My Mum told me my only bad habit is when I whine. I wait outside of the sliding doors usually around 5PM and I don't start crying until 5:05PM just for a little reminder it's my dinner time.
If you could have another animal as a friend, what would it be?
The new chickens next door. Dad told me I'm not allowed to play with them after what happened as a puppy. But I give them a bark to say hi every now and then! I think they say hi back when they flap their wings quickly and squawk.
Favourite toy or thing to play with?
Shorty, my girlfriend. She's a Patterdale Terrier and she's just the feistiest thing. When we run around together, she nips at my ankles and snarls because I always beat her in our races.
What does everyone love about you?
I listen and I'm loyal. I would protect my family at all costs, and I come to my name. They always seem impressed by that one…
Any last words?
No, I'm not a Wolfhound. I'm a Stumpy-tail cattle dog crossed with Ridgeback. Maybe a few other bits in there – we really aren't sure.
If you enjoyed this feature on Forrest, you might like to read about another farm dog called Floss the Boss (from Brownlow Hill).