As the Omicron variant ripped through the eastern seaboard at the start of this year, images of empty shelves in grocery stores made headlines once again, highlighting the pandemic's ability to wreak havoc with Australia's supply chains.
The cause of the occasion was mass absenteeism that pushed the workforces of transport and retail businesses to breaking point – a bottleneck that was cleared a few weeks after infection numbers peaked.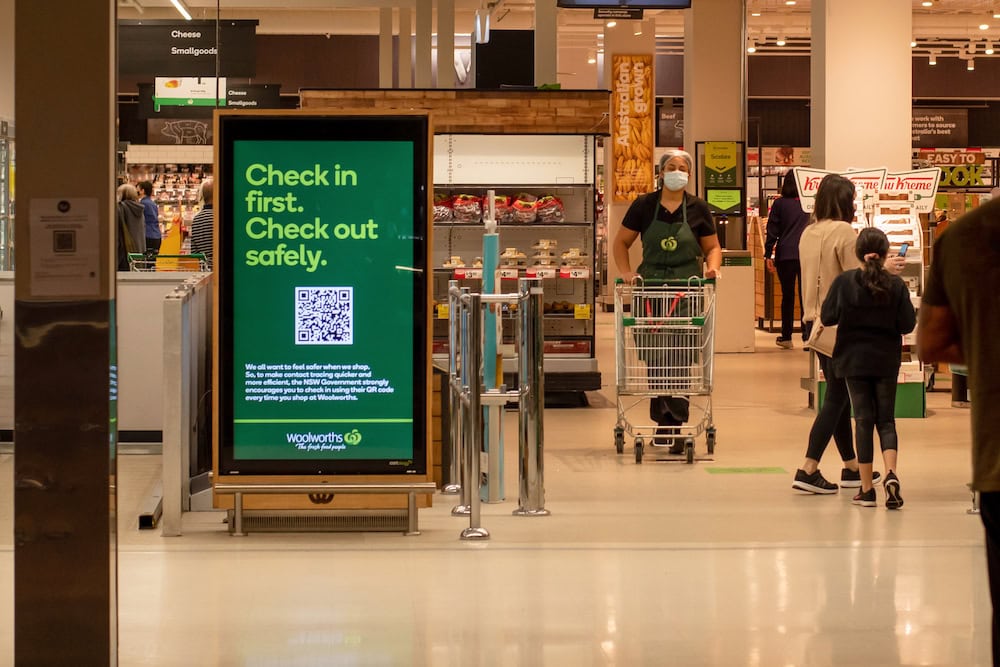 But behind the scenes of Australia's otherwise robust farming and food production sectors lies a far more intractable problem in the form of COVID-19-related pressures that have shaken the three main elements of global supply chains upside down: a surge in demand by businesses ordering and hoarding more inventory; a dip in supply caused by factories working below peak capacity; and transport fails, specifically, lack of availability of container ships. These issues, coupled with the hollowing of Australia's manufacturing base over the past two decades, is a perfect economic storm that has resulted in significant shortages and price hikes for farm inputs from overseas.
"The price of everything has gone up," says the NSW Farmers Grains Committee Chair Justin Everitt, who grows wheat, canola, lupin and barley at his 2,500-acre property in Brocklesby in the Riverina region of NSW. "Roundup has gone from $4 a litre to nearly $14 a litre in 12 months."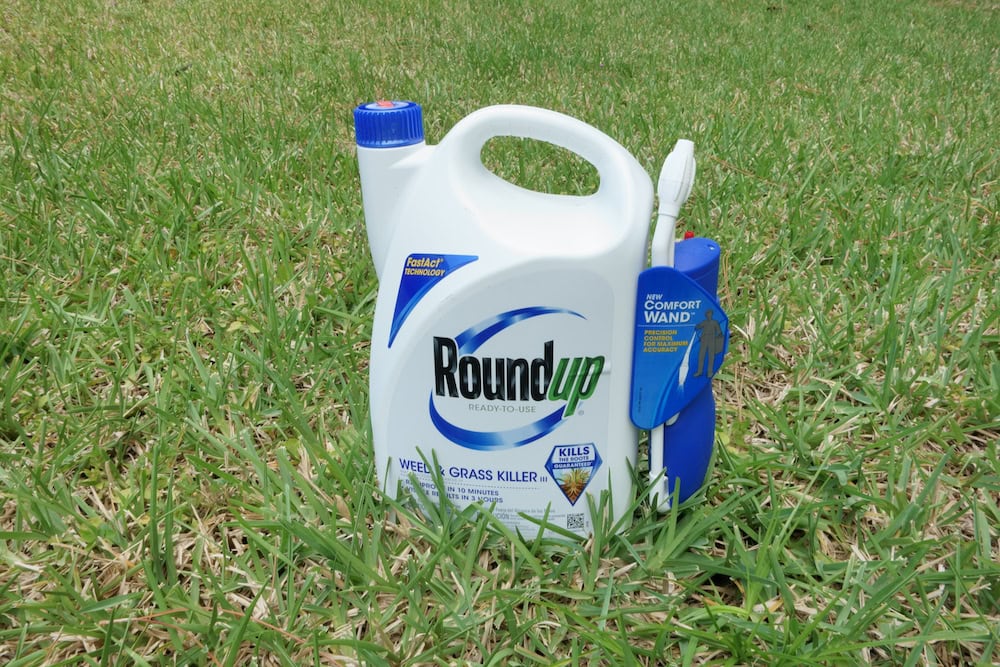 Fertiliser has gone from $600 a tonne to $1,500 a tonne in 12 months – if you can ever get any. For chemicals, you are looking at two to three weeks from the time you order to the time you actually get them.
"It's extremely frustrating," he adds. "We finally have ideal conditions for growing crops, good sub-soil moisture, and here we are facing different kinds of constraints getting crops to reach their full potential. It's made me question why I even do this."
Steeling supply
A survey by accounting network Grant Thornton shows lead times for gathering construction materials have blown out during the pandemic. Whereas previously it took one week to source timber and steel for concrete slabs, now it takes three. Planning raw materials for frames and trusses used to take three weeks. Now it takes four months.
"Builders are still at risk that suppliers, facing their own supply-chain issues, may fail to deliver the full ordered quantity on the scheduled time," Cameron Crichton, Partner – Financial Advisory at Grant Thornton, wrote in a blog on supply chain delays. "This is forcing them to order whatever stock they can get hold of from the suppliers, but still their facility is operating at only 75 per cent capacity of what they could be producing."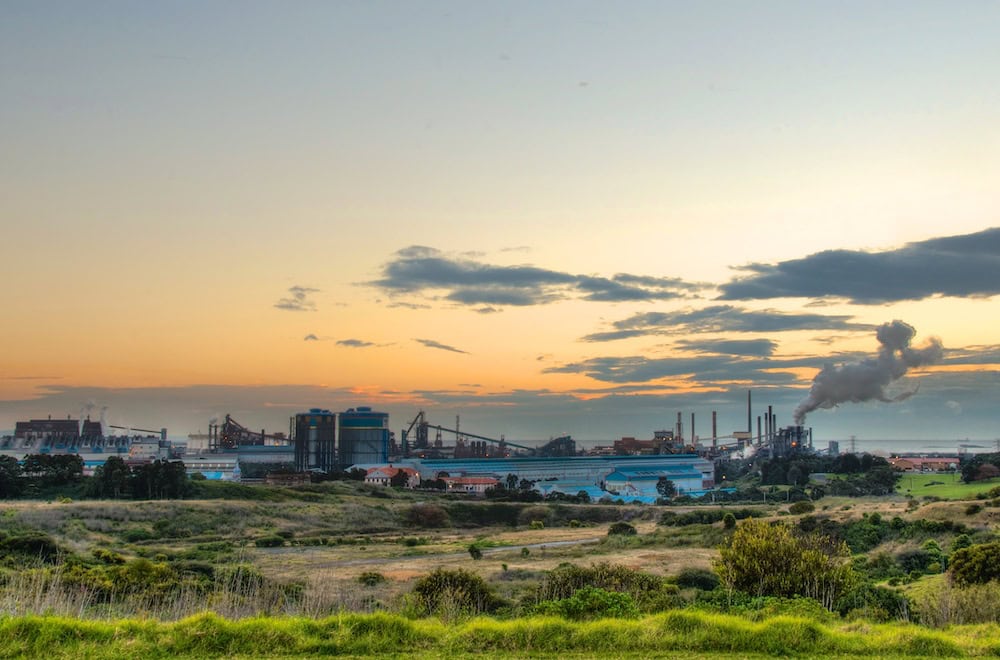 Shortages of structural pine were expected in NSW after the 2020 bushfire disaster that saw 40 per cent of the softwood plantation area in the South West Slopes and Bombala regions wiped out. Yet the shortage of structural steel took nearly everyone by surprise given Australia produces about two-thirds of the steel it consumes; but global steel markets have been dealing with the opposite problem for years: oversupply due to excess capacity in China.
The consensus is that China, which cut steel production 20 per cent between May and August last year to improve air quality in the lead up to the Winter Olympics and re-introduced strict lockdowns that hamstrung domestic logistics to contain the Delta outbreak, is to blame for the rut and for steel prices leapfrogging from a global average of $813 a tonne in 2020 to $1,430 last year – a record high.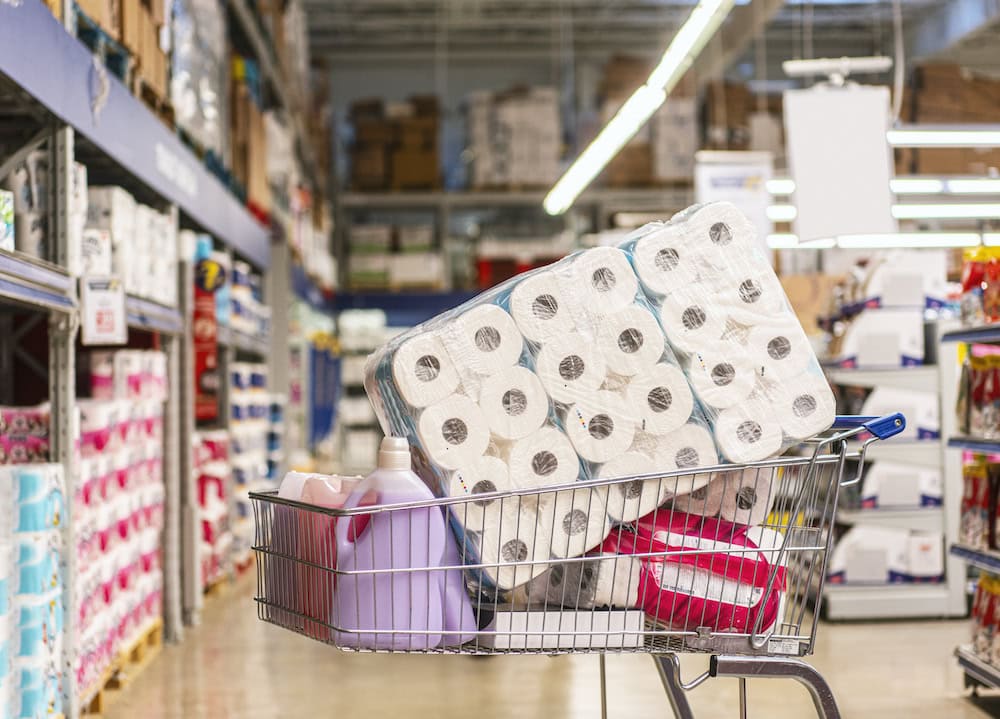 But CEO of the Australian Steel Association David Buchanan says China, which only supplied 10 per cent to 15 per cent of the steel in Australia before the pandemic, mostly widgets – your nuts and bolts, not structural beams and plates – is not to blame on this occasion. "When COVID-19 hit, so many steel mills around the world wound back production with the expectation that the pandemic was going to really slow things down," Buchanan said. "But of course, what actually happened is that it sped things up."
Australia's largest steelmaker Bluescope has since reversed course, increasing production volumes by 15 per cent during the last financial year. But Buchanan says steel shortages are here to stay. "There is a hope that things will start to improve maybe in the first half of this year when the local mills start catching up with production demands," he says. "But expect another six to 12 months of pain."
Tractoring in delays
When COVID-19 hit, shipping firms, which moved about a quarter of the global volume of traded goods, idled 11 per cent of the global fleet.
But at the start of last year, consumers in developed economies flush with cash they saved during lockdowns began spending big. Demand for cargo volumes in Asia and North America jumped 27 per cent, leaving Australia, a relatively small market that lies at the bottom of international sea routes, low on shipping firm's priority list.
With heightened demand and restricted supply, the cost of shipping a 40-foot container from Shanghai to Sydney increased 400 per cent last year, while the average door-to-door shipping time increased from 41 to 70 days, according to the leading shipping owners association, BIMCO.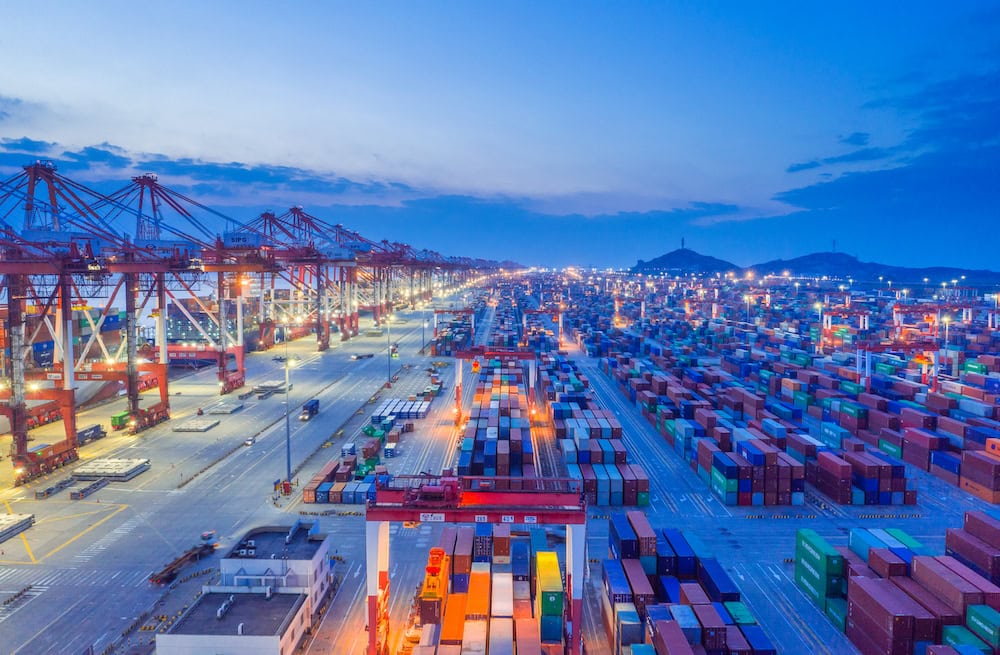 Throw in availability issues for containers required to ship bulky goods like farm machinery, and one begins to understand why the average lead time for bespoke tractors is now twice as long as it was before the pandemic.
These backlogs would be significantly longer if dealers across the country had not predicted a boom in demand caused by good weather and near-record commodity prices in the first half of 2020, explains Gary Northover, CEO of the Tractor and Machinery Association of Australia.
"In terms of supply, our dealers got on the boat with their orders pretty early, ordering at levels that built in a bit of a buffer when demand hit record levels in the second half of 2020," Gary says. "But because demand remained strong through 2021, we are at a point now that if you order a new bespoke tractor, you have to wait 12 months to get it.
"There are other challenges, too," he says. "Getting stuff through Australian wharves is really problematic because of high-profile industrial disputes, COVID impacting manpower and the fact that agricultural machinery doesn't get a priority in terms of quarantine, which slows things down by another couple more weeks."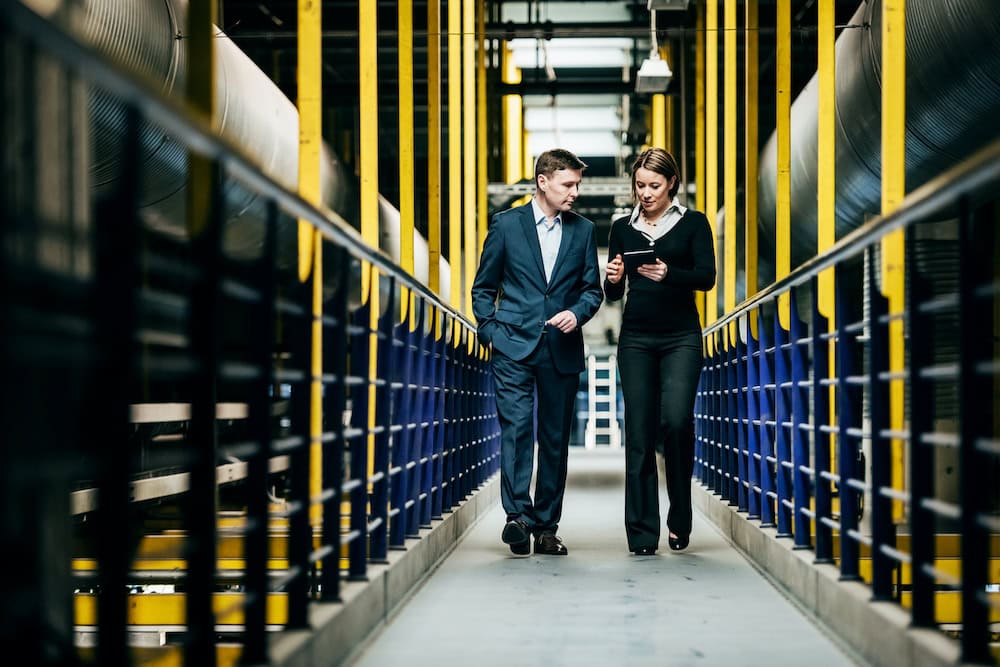 Deliveries of machinery parts are also being delayed due to well-documented problems with the global supply of everything from tyres to computer chips and wood pallets.
"If you think about a tractor manufacturer in Europe like Bosch," Gary says, "their suppliers are struggling to keep up with deliveries of components. And that is going to affect the whole industry. But most manufacturers have said parts come first and their priority is to serve the customers they already have. So, parts for tractors in Australia are still moving quite well, considering everything that's going on."
The AdBlue Solution
To understand how vulnerable Australia's food security has become to imported inputs during the pandemic, one has to look back no further than to October 2021, when China banned urea exports to put the brakes on skyrocketing domestic fertiliser prices.
Russia, the world's second-biggest supplier of urea after China, followed suit in November, and global urea prices doubled as a result. In the same month, Incitec Pivot, the only local manufacturer of AdBlue, announced it would stop making the fluid at its Gibson Island plant in Brisbane after the company failed to secure a gas deal.
That spelled big trouble for Australia, which imports 80 per cent of its urea and uses it mainly for AdBlue, a fluid that helps modern diesel-powered engines reduce emissions and meet environmental regulations. About half of the country's trucks and most late-model utes and four-wheel drives won't start without AdBlue. Without a new supply, goods transport across the country would be severely compromised by February, the Australian Trucking Association warned.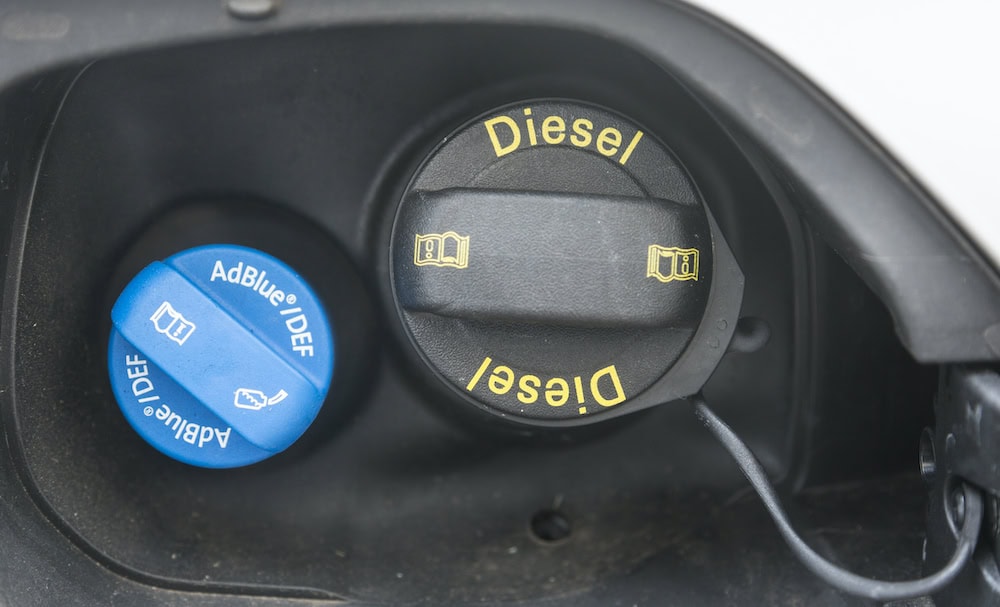 "You just feel the government is focused on the here and now not thinking about the future," says NSW Farmers Grains Committee Chair Justin Everitt. "They need to make sure there is at least a six month supply of strategic inputs to mitigate these things."
In mid-December 2021, Canberra secured 5,000 tonnes of refined urea from Indonesia – a Band-Aid that provided just enough of the fertiliser to make another month's worth of AdBlue. But the real breakthrough came a week later when Energy Minister Angus Taylor announced a $29 million government subsidy to help Incitec increase AdBlue production by 800 per cent – part of a broader government strategy to build supply chain resilience and bolster local manufacturing capability.
Incitec is also building a new plant near Geelong in Victoria where it will develop and supply a new kind of sustainable fertiliser for farmers that combines torrefied organic waste with carbon and fertiliser products. Scheduled to come online in mid-2023, the plant will produce 75,000 tonnes of this new product per annum.
"The pandemic has shown us the importance of domestic supply chain security," says Incitec CEO Jeanne Johns. "Projects such as this help ensure Australian companies can continue to service our critical agricultural industry and support Australian farmers."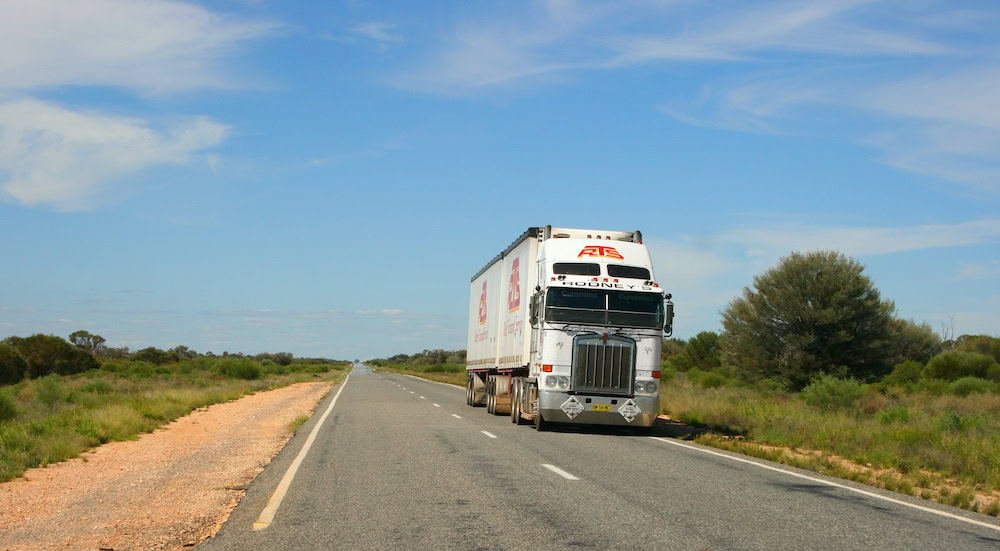 But as Dr Medo Pournader, a senior lecturer in management and marketing at Melbourne University, explains – "There isn't one solution that can fix all the disruptions to supply, demand and logistics of global supply chains at present."
Delays and supply chain disruptions should gradually start easing at the end of this year, Medo advises. But if one thing is for certain, it's that there are no guarantees during a once-in-a-century global pandemic.
How can farmers soften the blow?
There is an obvious need for the federal government to diversify our base of production. But what can farmers do to reduce their vulnerability to the kind of extreme price fluctuations and backlogs we're experiencing?
"COVID-19 and the subsequent impact to supply chains globally is being felt by many of our customers, both pre- and post-farm gate," says Todd Cleminson – NAB's Executive, Supply Chain Finance NSW and ACT.
"The effect has been two fold – firstly, timing delays in obtaining inventory or farm inputs which impacts productivity levels, and secondly a notable increase in supply chain costs that are subsequently being passed through to the end consumer.
"This in turn has seen many of our customers seeking additional levels of finance, with many farmers having to pre-order and pay upfront for farm inputs that won't be delivered for another three to four months. In particular, in relation to NAB's Trade Finance offering, many post farm gate businesses are seeking an extension to loan finance periods above the typical trade cycle funding requirement to cater for delays in sourcing and delivery of inventory.
"NAB works closely with our customers to understand these impacts and provide the necessary support required to allow them to have the confidence to continue to participate in their markets," Cleminson says.
If you enjoyed reading this feature on supply chain disruptions, you might enjoy our story on growing Newcastle's grain exports.