From Raymond Terrace to Nowra and beyond, mobile butchers are popping up across New South Wales like a new crop in spring. A mobile butcher service takes the meaning of 'home grown' to a whole new level, where your meat is now also cut, sealed and served on a dinner plate, all in your own front yard.
One-man bandsaw
Among the many things Drew Shearman does to bring in the coin, Shearman Livestock Mobile Butchery is one avenue for business that is only growing bigger by the day. As a one-man bandsaw, it's difficult to keep up with all the emails. When you add a lack of mobile coverage out on the farm, Drew says he is busier than he ever anticipated.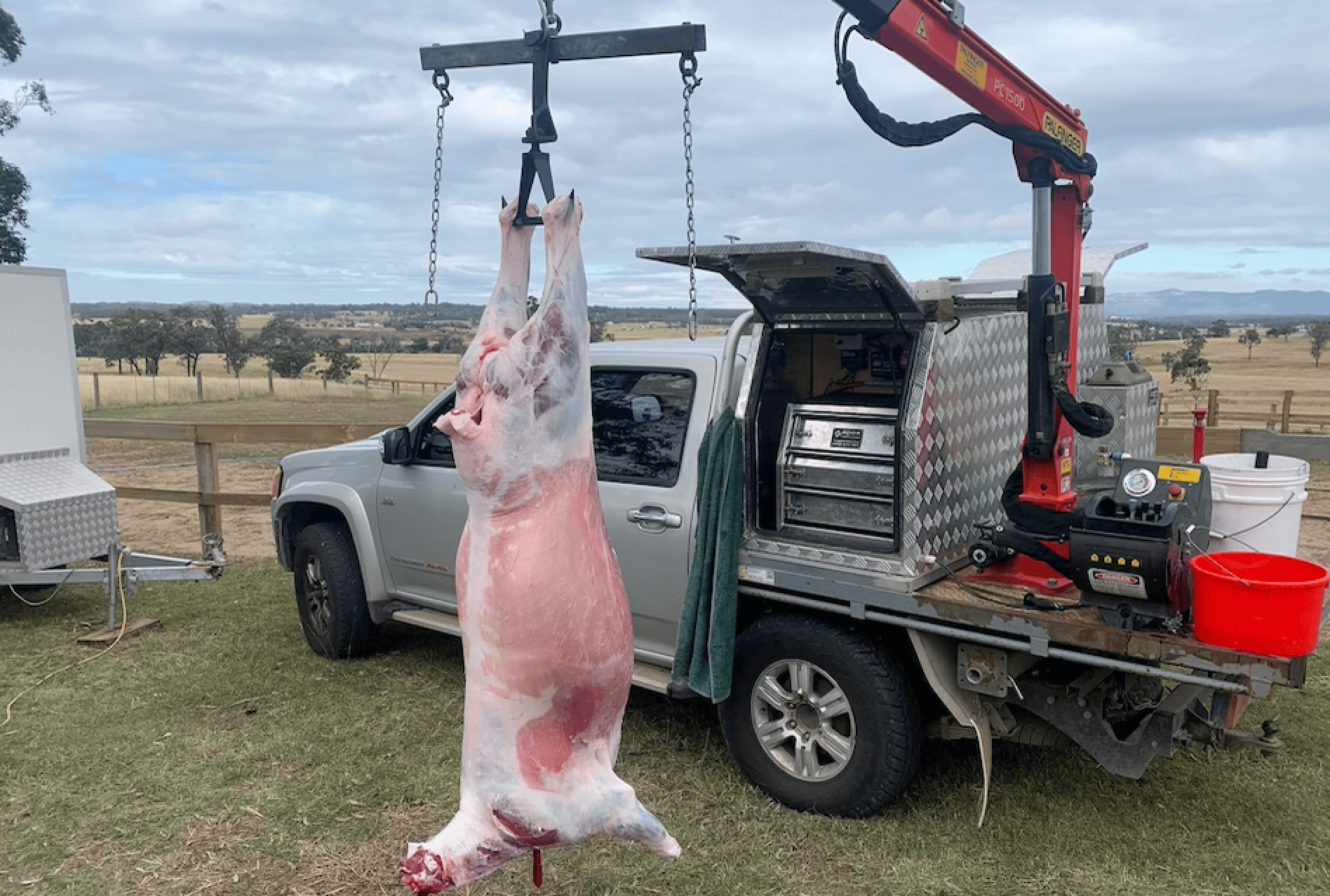 "People are buying five- to 10-acre blocks for the sole purpose of growing their own animals and veggies," says Drew. "A lot of people want to enjoy the taste of produce they have raised. People want to know exactly where their food comes from, and what better way than to have it butchered and packaged on location at the farm."
If nothing leaves the property, then the client has absolute certainty it's their animals that are being processed. Clients can follow the process from start to finish rather than seek the services of an abattoir followed by a butcher.
"With the right equipment and the right set-up it's very much a good business to be had. If you utilise your time well and travel as efficiently as possible, it becomes more cost effective," Drew explains.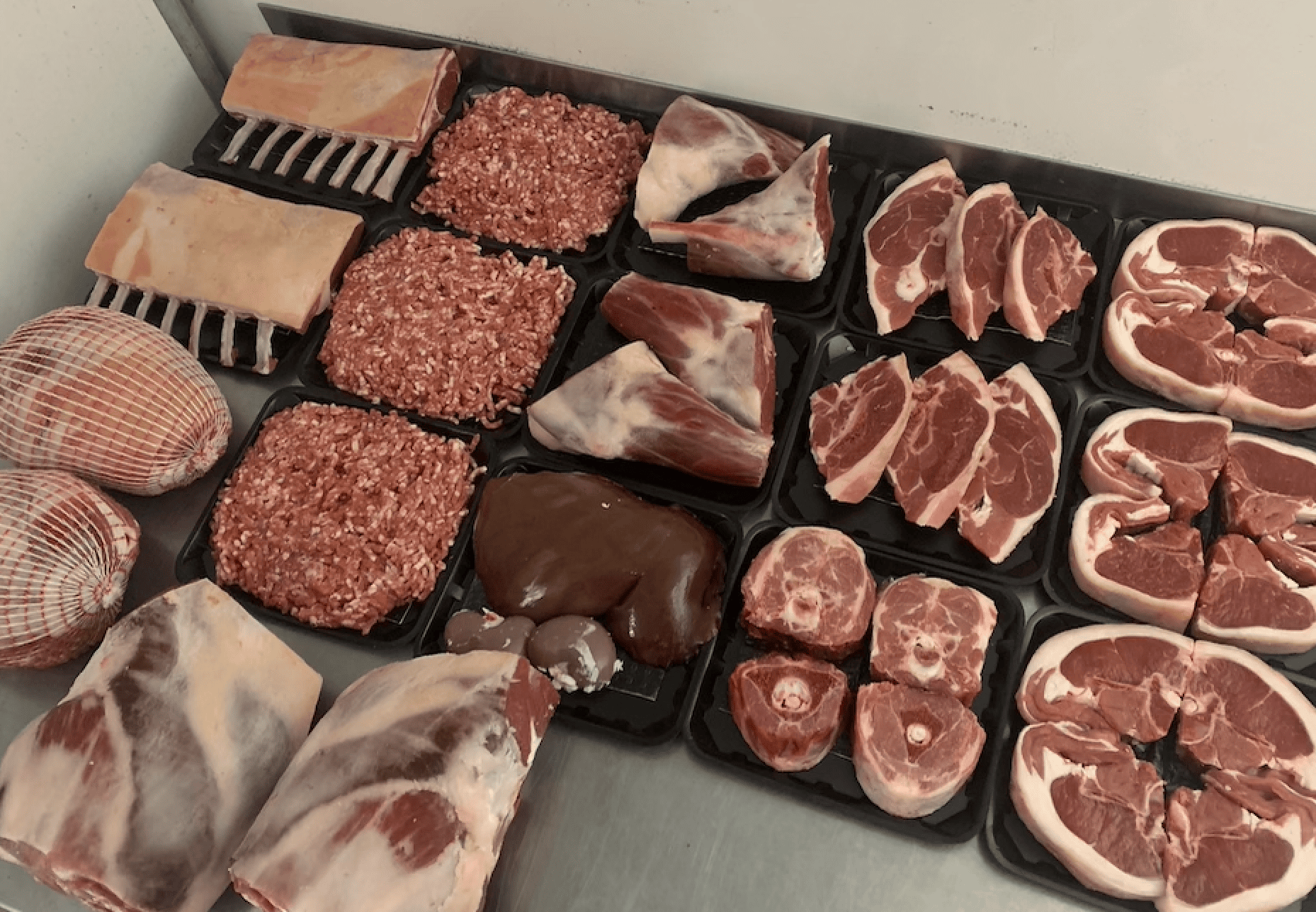 He operates a ute with a one-tonne crane as well as a refrigerated Pantech truck. It's fully laid out like a butcher's shop with a bandsaw, mincer and tenderiser, where Drew can break a beast down to all the cuts, roasts and rolls. If you fancy, he can even deliver corned meat and sausages.
"If they want the full service then I'll portion it out into bags that are labelled," Drew says. "It can go straight into the fridge or freezer after that."
Drew is a fifth-generation farmer, and his mobile butcher service began as an add-on to his mobile shearing service and livestock management business. On top of that, he also has a contract pest control service. He was used to finding himself delivering an awful lot of emergency kills for animals with broken necks and legs when out on the farm.
"I had an emergency kill only the other day. They opted to have him processed on farm and they utilised the meat themselves. Not only is mobile butchery a way for people to have their own meat processed, it's also an avenue for people to gain the most out of culls and other bad situations. This fellow ended up with nearly 130 kilograms of meat they otherwise would never have got if they'd just had the calf put down," Drew explains.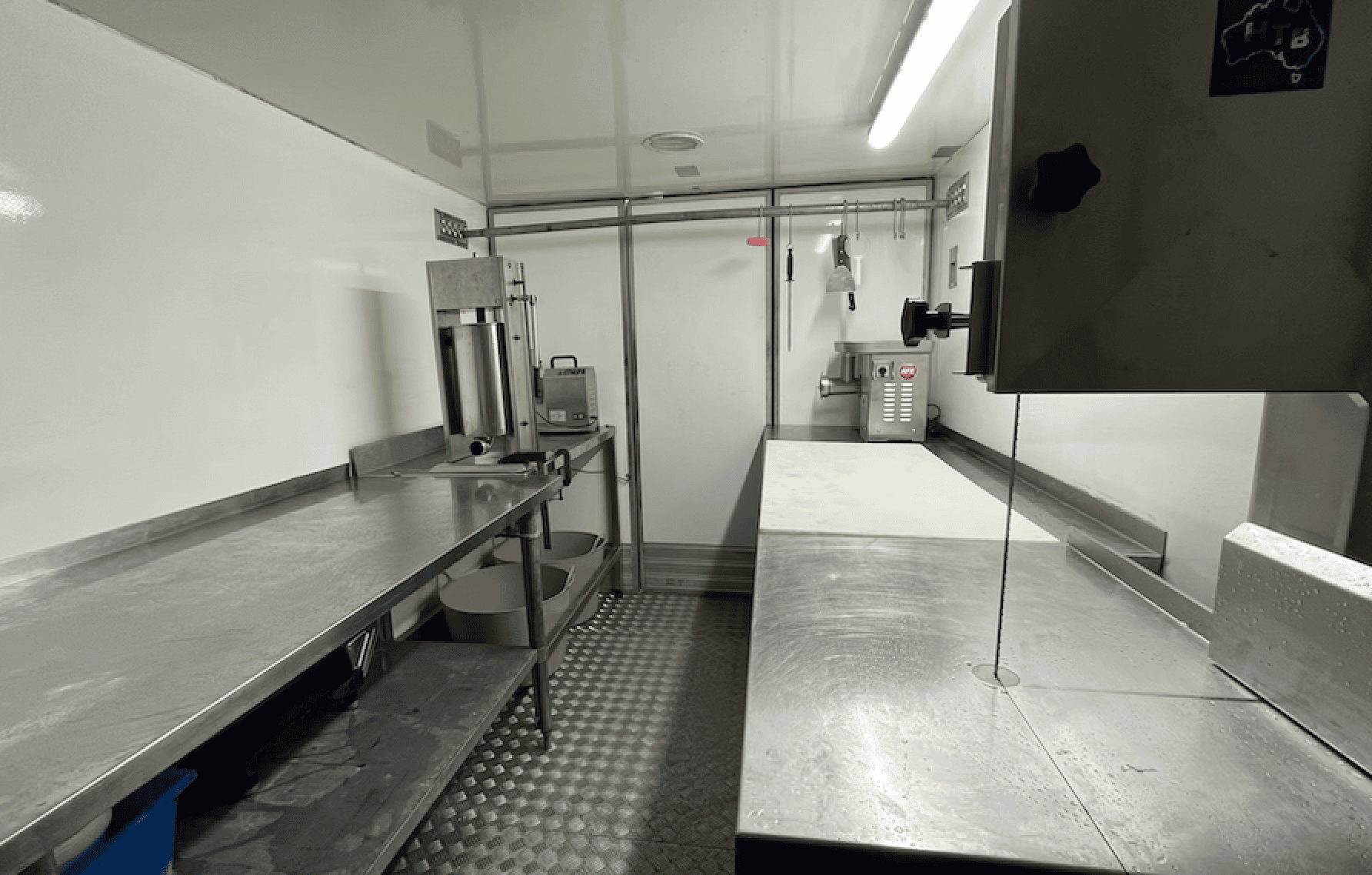 After seven years in business, with many other services coming and going in that time, Drew puts his success down to efficient travel and YouTube videos – as well as a passion for a good old barbecue.
"I've had a few butchers jump in the cool room with me and show me things that have made my job so much easier," he says. "I also watch a few YouTube channels like the Australian Butchers Guild that have helped me become a better butcher. Back in the early days I would watch the video, pause it, cut the meat, then move on to the next piece. I'd say in the first four years I processed around 180 bodies of beef."
To the south of the state
Mark Junior from South Coast Mobile Butcher has been operating his mobile butcher service for around 18 months. However his experience goes back to when he was just 14 years old, when he left school to work at a butcher in Cootamundra.
Then when Australians were eligible to withdraw from their superannuation during the COVID-19 pandemic, Mark jumped at the chance to build the business he had always dreamed of.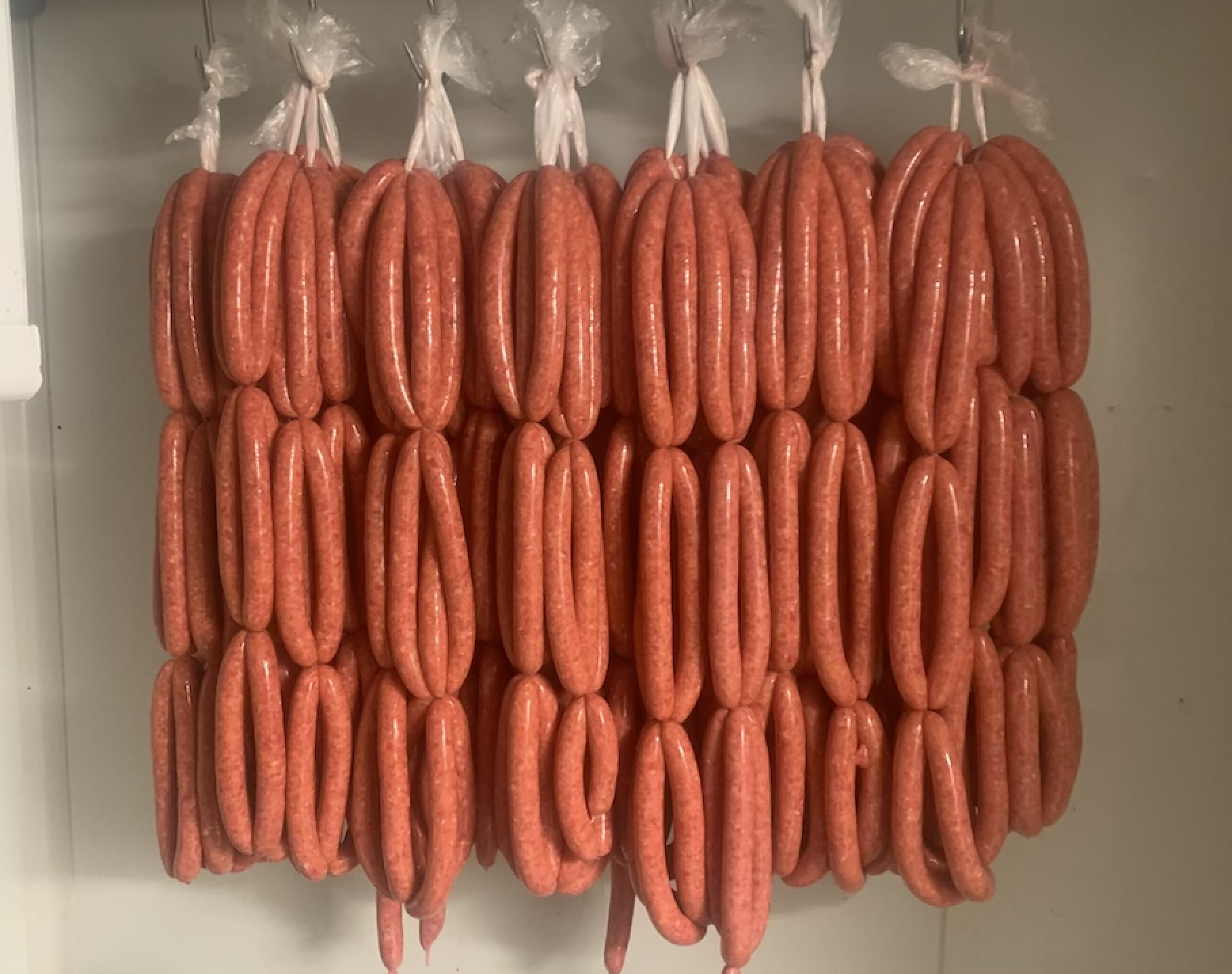 "I saw an opportunity to get into the market, and with all the rain we've been having, I've never been busier," he says. "There are a lot of broken legs because of the weather, and usually if you get to the animal within a 24-hour period, 90 per cent of it can be salvaged. Depending on the size of the family, that's enough meat to last a very long time that would otherwise be wasted."
An abattoir will not process injured animals. But as Mark explains, if the affected animal remains on the farm in an environment it's used to it will remain relatively calm in the lead-up to being processed for human consumption.
Mark has not only earned back all of his super, but he has also enlisted the help of his entire family – his mother and father, brother and sister – as he gets nearly three new enquiries per day on top of his regular customers.
Mark purchased an automatic pig squatting machine through the help of Many Rivers – an organisation that helps low-income earners become self-employed.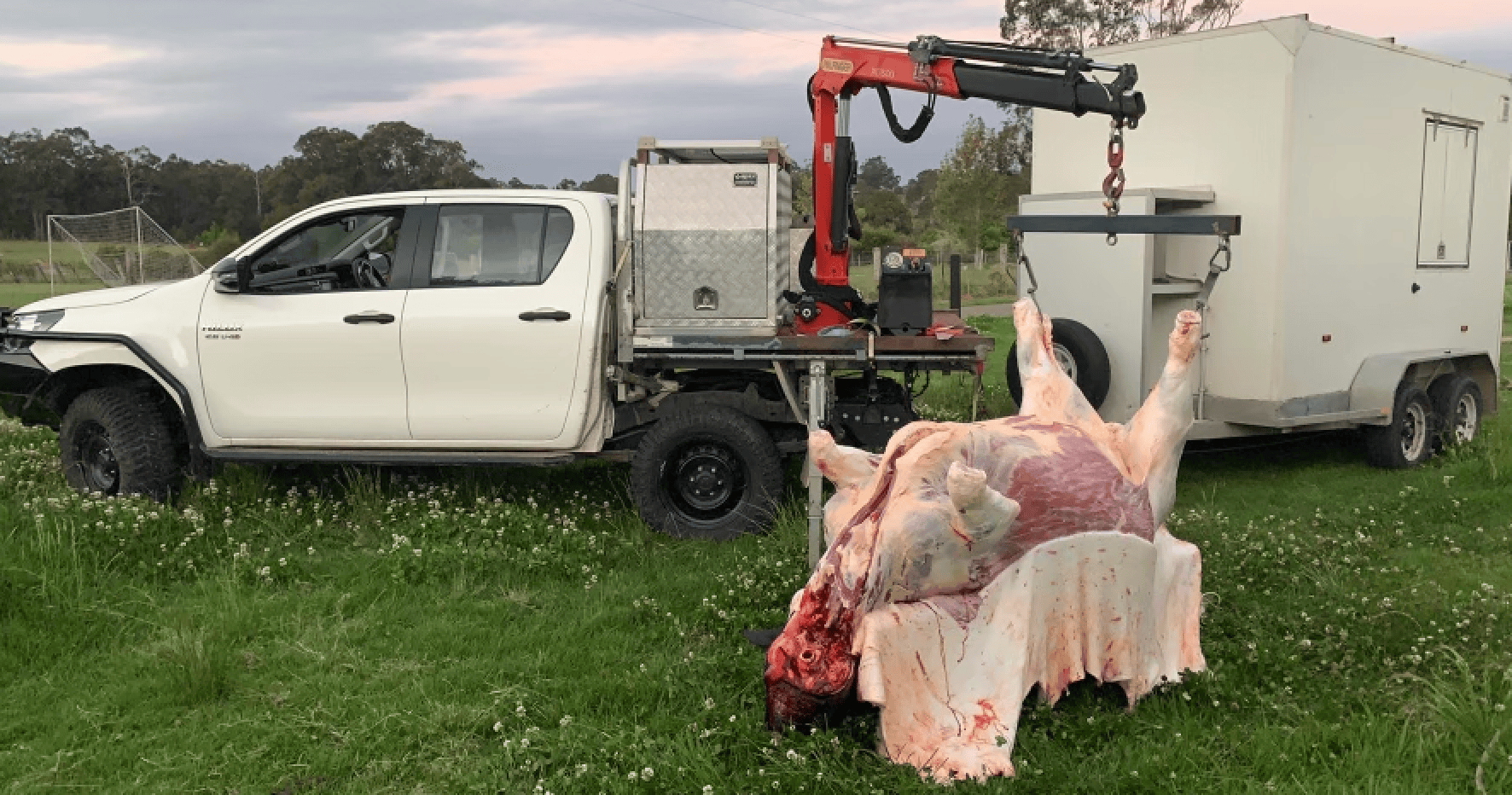 The machine is one of just two in Australia. It runs off three-phase power and is capable of scalding, dehairing and cleaning pigs for a rapid on-site butcher service. Unfortunately, Mark hasn't been able to use his new investment as much as he would like, due to all the bodies of beef he's processing.
He's also partnering with Kia Ora Stud Farm in Bungendore in a trial where consumers can purchase cattle that will live on the farm, where they will eventually be processed by Mark. The consumer can request how they would like the animal butchered and how they would like to receive the meat. Between the farmer, butcher and customer, great relationships are developed through transparency.
"There are instances where farmers have brought in bodies of beef to a butcher and it's been swapped around in the shop," Mark says. "But with a mobile butcher service that comes to you, you're guaranteed that it's your animal you'll be eating, and people really love to know that."
If you enjoyed this feature on mobile butchers, you might like our annual cattle report.