The Field family has been involved in the Australian pastoral, livestock, and meat business since 1885, when Michael's great grandfather Tom Field migrated to Australia from England and started trading as a butcher.
Michael's grandfather – T.A. Field – took over the family business in 1900 and in 1906 expanded into grazing with the purchase of the family's first property, Tooloom, followed by Gordon Brook, near Grafton.
In a partnership with the Vickery family (which was amicably dissolved in 1934), the Fields bought the Willandra merino stud near Hillston in Western NSW in 1912 – its first entry into the wool business.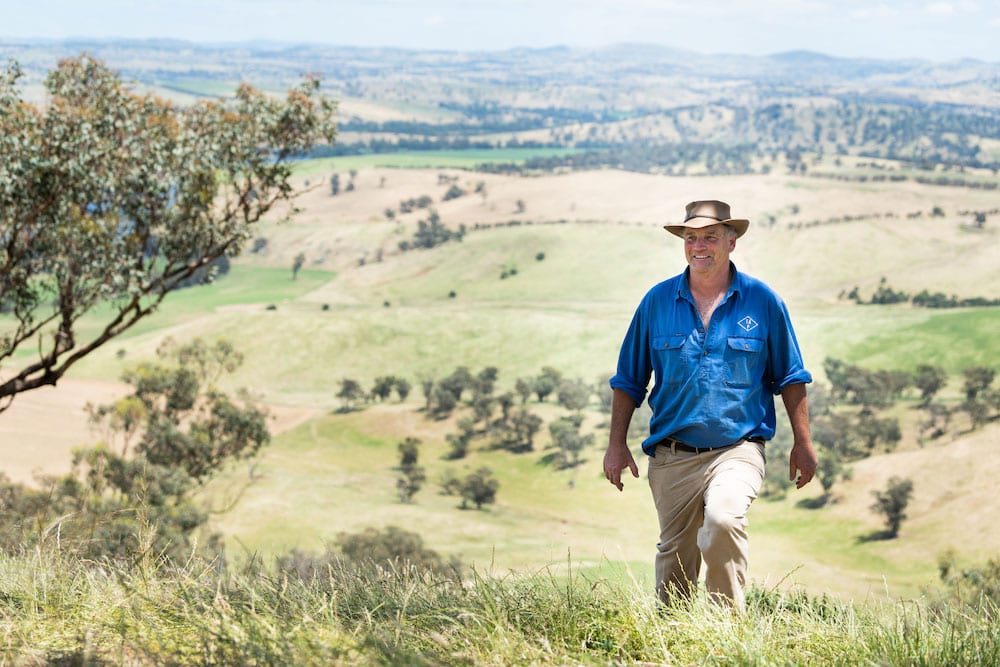 Pastoral acquisitions continued and by 1931, T.A. Field Limited had become a meat and pastoral empire, headquartered in Sydney. By 1948 the Field family had interests in abattoirs which expanded into retail butcher shops trading under the name Springfield Meats. The family held 60 per cent of the shares when T.A. Field Holdings was listed on the stock exchange in the year of 1962.
They were also pioneers in airfreighting chilled beef and lamb to Europe in the mid 1960s. Coca-Cola Amatil acquired T.A. Field Holdings in 1977 with the family retaining T.A. Field Estates Pty Ltd and continued to purchase properties, including Benangaroo at Jugiong, which has been the family home since 1997. Michael's uncle Tom Field ran the business until he died in 1984 – when his father Ross Alan Field took over as Chairman – until he passed away in 2007.
After buying out other family members in 1995, Michael is now the Managing Director and Chairman of T.A. Field Estates, which has total land holdings spanning 75,647 hectares. The company is one of Australia's largest fine wool producers as well as owning large herds of Hereford/Angus cross cattle and diversifying into dryland cropping. They also hold and trade substantial water rights in the Riverina and produce prime lambs.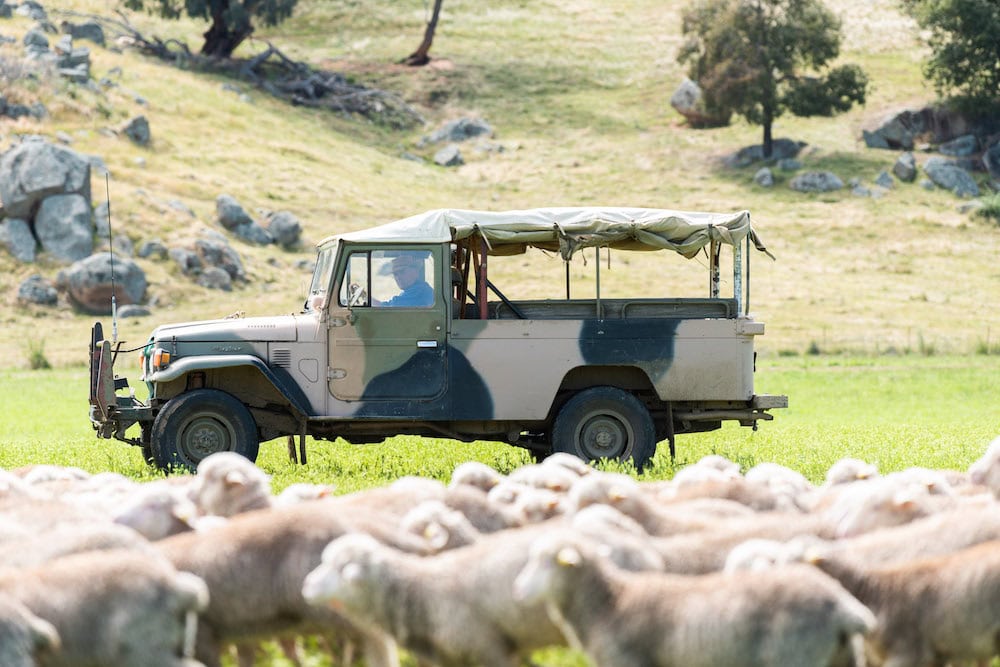 "Somewhere it's been said that we're the fiftieth largest landholder in Australia but I don't really care about that."

Michael Field
"I'm much more focused on having a sustainable and successful sheep, beef and cropping enterprise. Our order of priority is staff, country, stock. Staff are our most important asset and we place great importance on their training and safety.
"We also must take care of our land, our soil and our water, otherwise we lose our capital base. A lot of larger corporations are run by committees, but being family-owned, we can move quickly in and out before others have a chance to think about what to do."
A thriving business on the land
Michael and his wife Angela (also a director of the company) now run six properties with a permanent staff of 35-40, including head office staff in Sydney.
The couple live at Benangaroo, which has 3,000 hectares of Murrumbidgee river frontage. It has an annual production of 420 bales of 17.5-micron wool, 3,000 prime lambs which are sold to local finishers, and 400 hectares of pasture rotated with wheat, barley and canola.
Over at Aberfeldy, with its 1,770 hectares near Holbrook, there is a composite ewe flock of 10,000 breeders producing prime lambs and trading cattle when economic and grazing conditions are suitable.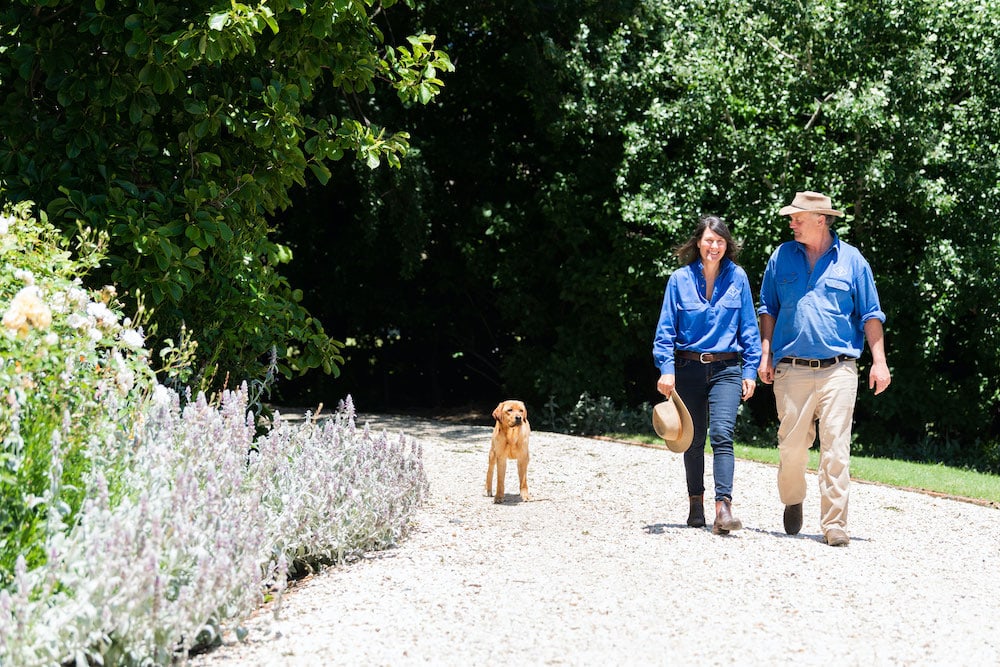 At Congi, which consists of 10,000 hectares in the Walcha district, is the largest superfine wool flock in the world, with an annual production of over 700 bales with a flock average of 15.5-micron. The property also hosts a 1,400-strong breeding herd of Hereford/Angus cross.
At Doughboy Mountain northeast of Armidale, the 1,900 hectares is home to 450 breeding Hereford/Angus cross cattle, as well as being a finishing block for weaned calves, and 350 hectares of fodder crops.
At Mobinbry at North Star in the heart of the Golden Triangle is a dryland cropping property where 4,750 out of 6,200 hectares are annually cropped with wheat, barley, chickpeas and sorghum.
And last but certainly not least, at Wyvern – southwest of Griffith in the Riverina – Michael runs a 50,000-hectare property that's been in the family since 1946. It has 550 breeding cows, produces 1,100 bales of medium wool in its new woolshed and yards, and is host to an annual on-property sheep sale held every October.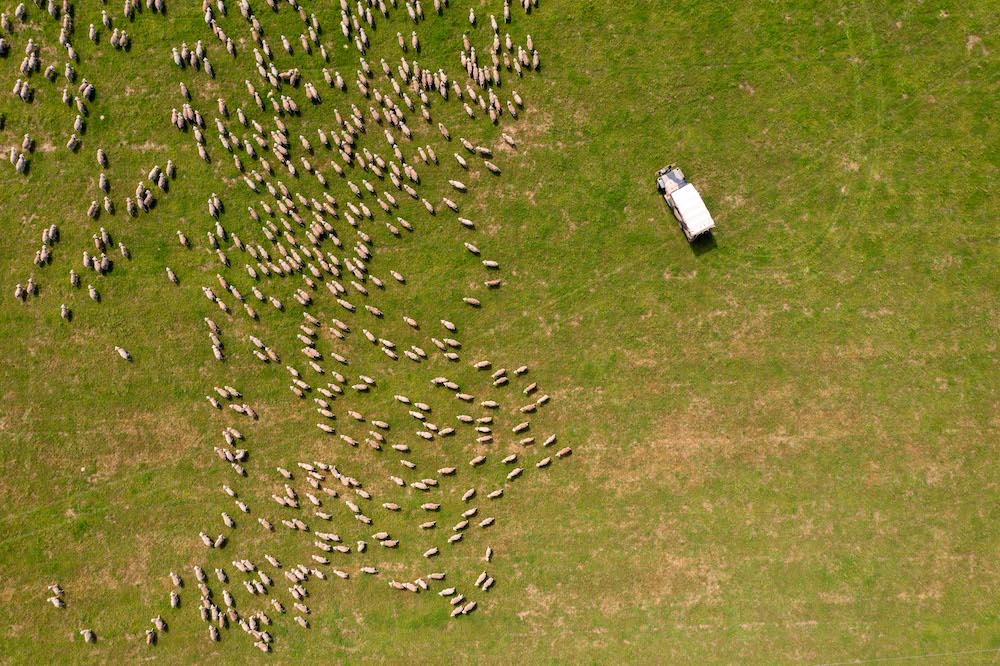 The new generation
Michael and Angela's eldest daughter Stephanie (26) is a model who has worked in New York, Milan and Paris. She even did a photo shoot for Jeanswest at Benangaroo.
Daughter Laura (24) has recently taken on the role of the company's Environmental Sustainability Manager, based in Sydney, while son Tom (22) is part way through his agribusiness degree at Marcus Oldham College in Geelong, after working as a jackaroo in Queensland , the Northern Territory and Warren.
"I'm happy that Angela and I have been able to hold the family together. The kids are happy and healthy and I love seeing them take an interest in the business but it's completely their choice about whether they want to get involved long term," says Michael.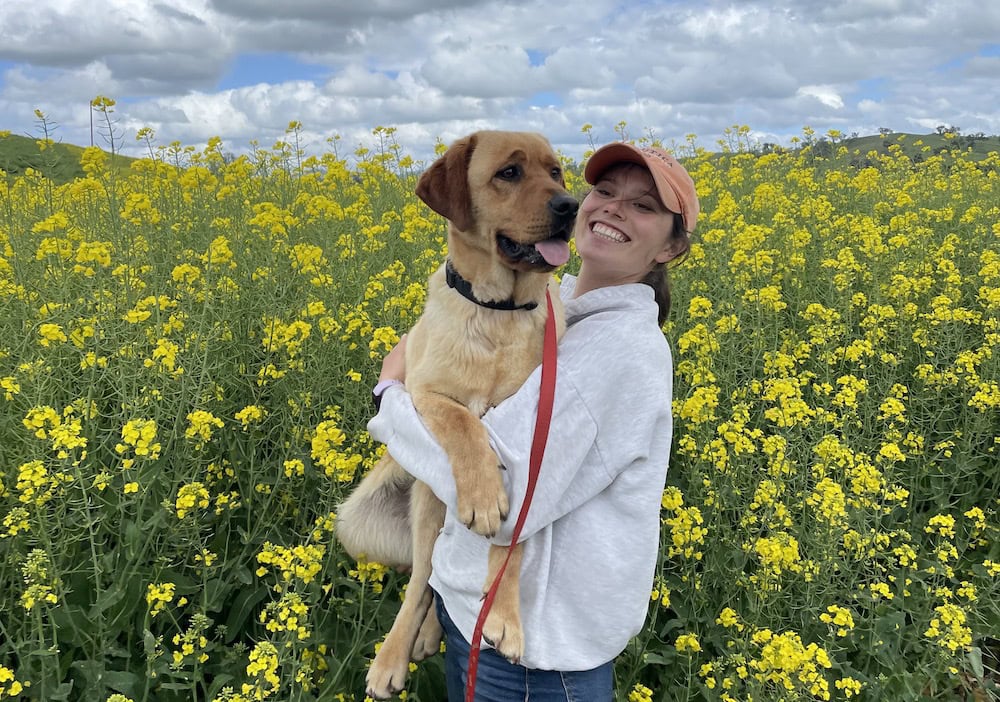 All the kids reminisce fondly about growing up on Benangaroo, where they enjoyed the freedoms and diversity of rural life, such as swimming and kayaking in the Murrumbidgee River. They talk about helping with station work on the weekends and unique memories such as their dissection of a week-old dead ewe using Angela's kitchen knives.
"It smelt so bad we ended up using laundry pegs for our noses," says Laura. Safe to say they received a hands-on education at a young age.
"We've had poddy lambs to look after over the years, too," says Laura. "I'm pretty sure Mum ended up doing most of the heavy lifting but even so, we tried to help with feeding before school."
Tom recalls helping out on the family's other properties during the holidays – mustering, fencing, lamb marking, drafting, and trough cleaning. "Dad was always keen to get us outside to help from a young age. I learned to drive at five years of age sitting in his lap," he says.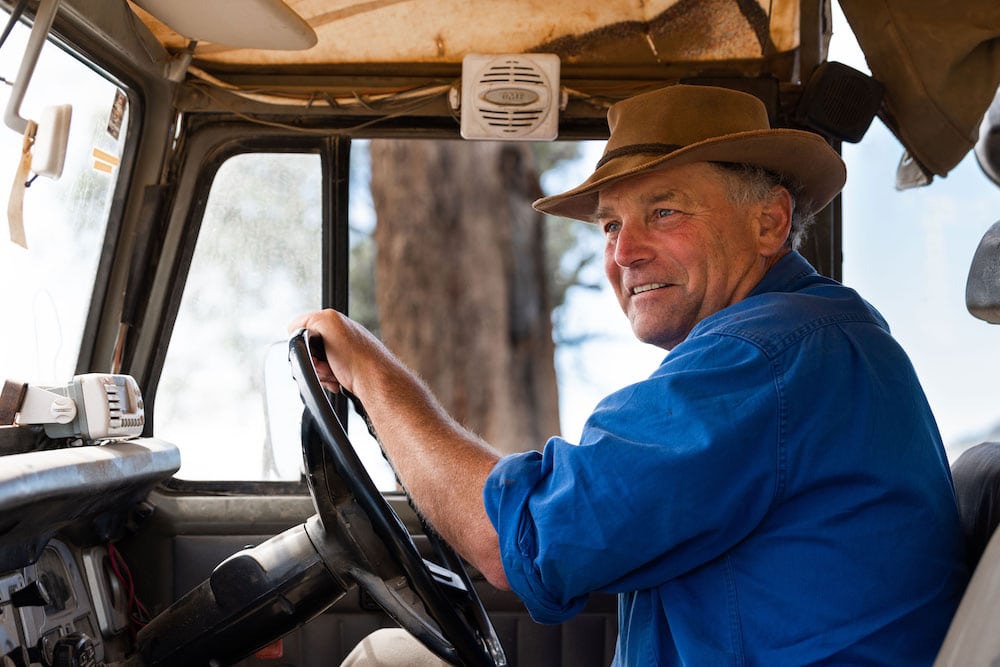 Now Tom is keen to get as broad an experience as possible. "But I am one hundred per cent sure that I want to end up back in the family business," he says. "I just want to make my own tracks in the meantime."
Michael is proud of how he's grown the business with the help of some very good mentors.
"I'm the custodian for the moment and I do as I see best," he explains. "I want to pass everything along to the future generation but I have no intention of running the company from the grave. That's often when breakups occur. It would be nice to see the business continue, of course, but maybe they'll choose a different direction for it."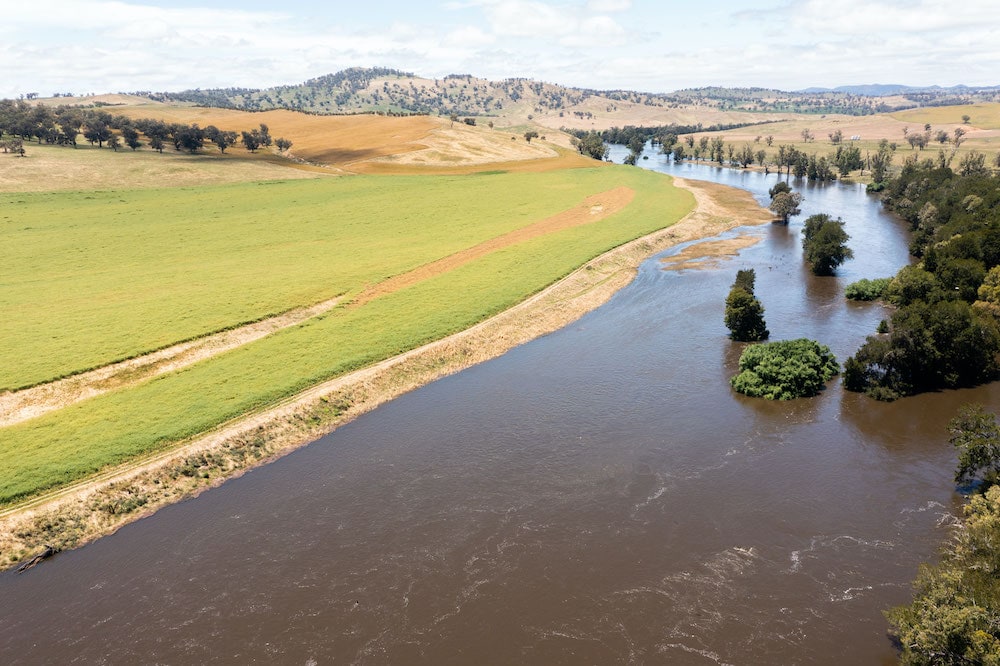 Changing the narrative
Laura studied Liberal Arts and Science at Sydney University, majoring in the environment, so it seemed only natural for her to take what she learned at university and bring it back to the family business.
"It's pretty exciting to be able to start working in the family business and take on this new role," she says. "There is so much innovation happening in the agricultural industry, so I have plenty of projects to look forward to.
"I'm trying to absorb as much information as I possibly can, with so much going on I really don't want to miss anything. I know Michael is passionate about the sheep and wool industry and I want my role to advance his vision, so I plan on presenting him with projects which will do this. I really want him to be proud of me."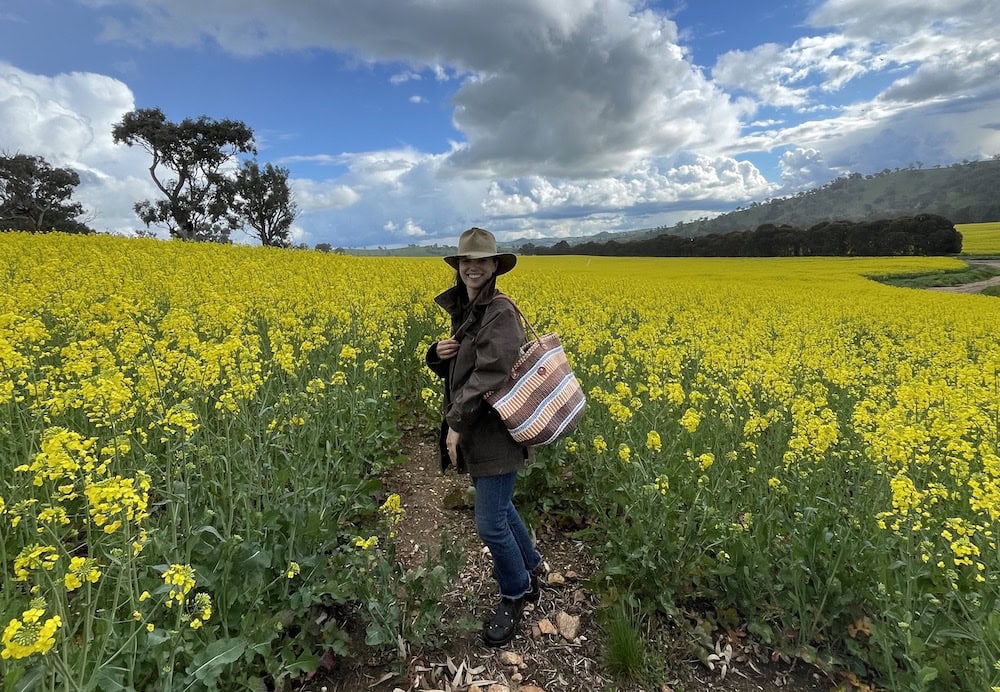 Three of the properties (Congi, Aberfeldy and Benangaroo) have attained Responsible Wool Standard (RWS) accreditation. "It's a voluntary programme recognised globally, whereby we implement best practise management, ensuring wool comes from locations with progressive approaches to land management and animal welfare," Laura explains.
"We've also been approached by a range of renewable energy developers and I'm evaluating the advantages and disadvantages of various proposals. We need to ensure that the community and neighbours benefit so that no one loses out."
On Mobinbry the family is looking at areas of land which could be used for biodiversity credits. "This could potentially off-set land clearing which has already occurred, as well as what is planned for the Inland Rail line," Laura says.
Laura is attempting to begin her own project, which involves establishing a benchmark for greenhouse gas emissions across the business. "This could allow us to pursue new initiatives such as carbon sequestration schemes," she says.
"The Australian agricultural system has a negative reputation as being large contributors to the climate crisis. However, we want to change that narrative by being proactive as opposed to reactive when it comes to environmental concerns. I'd like to think that my role will promote T.A. Field Estates as good corporate citizens across environmental, governance and social agendas."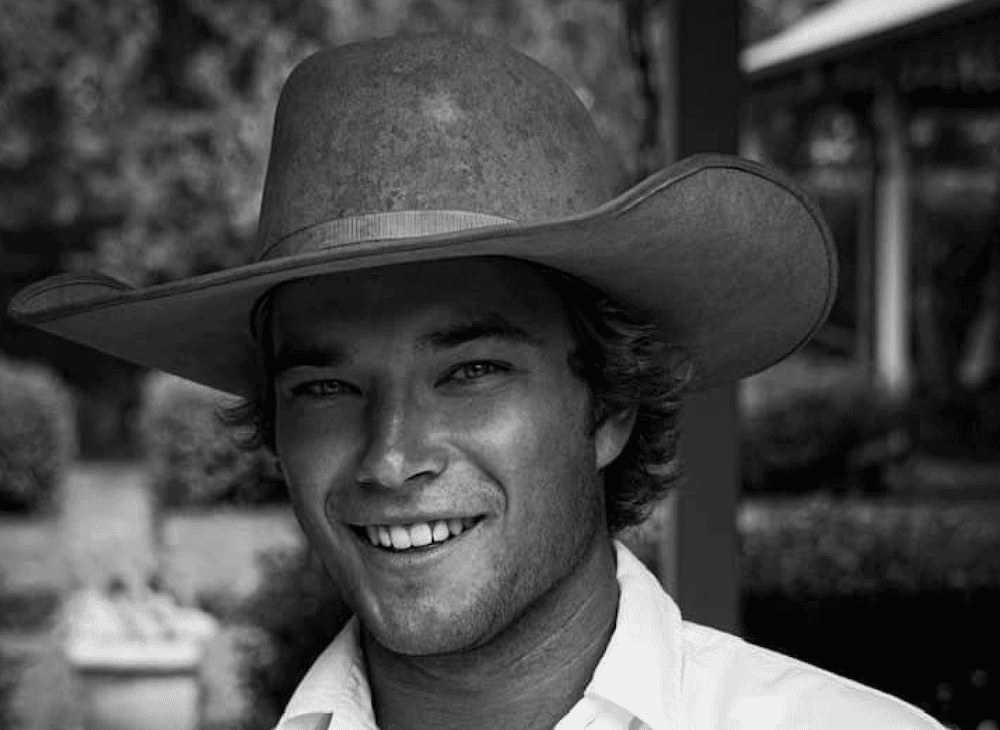 For the love of sheep
After finishing school in Sydney 40 years ago, Michael worked as a jackaroo for a number of years before joining the family company at 26.
And, while he has successfully diversified the farming operations to ensure long-term sustainability, sheep are his real passion.
Australia can be a wild and rough place but I have an absolute admiration for sheep. They produce wonderful fibre and meat no matter what atrocious conditions nature throws at them.

She cuts you her fleece, produces lambs, gives milk, and at the end of her life, you can eat her and wear her skin. So many people don't realise all the natural properties of wool. It's the ultimate carbon neutral product.

Michael Field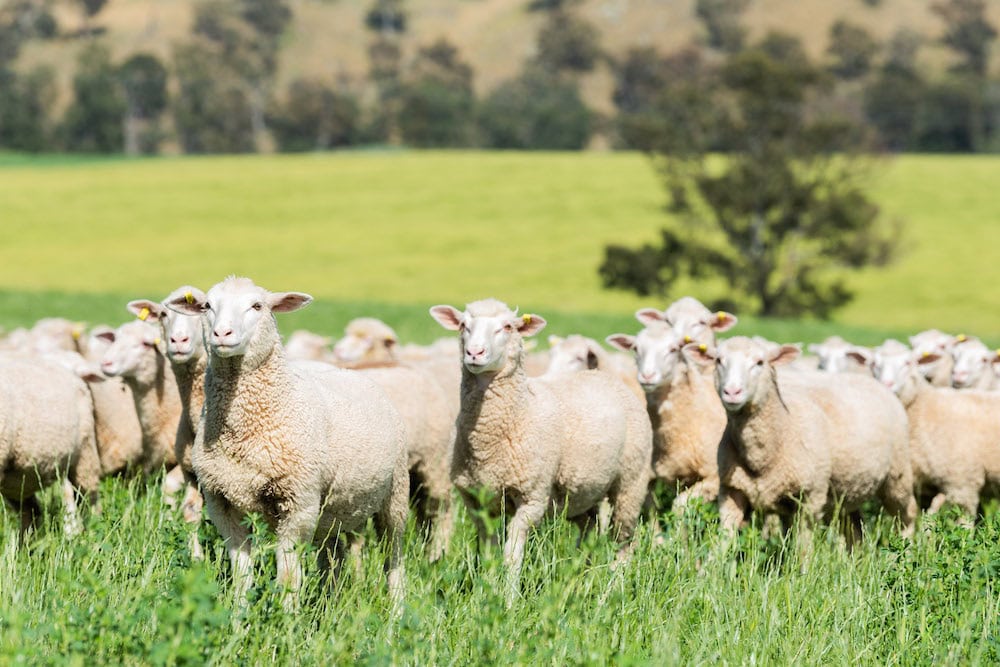 Michael has also developed distinctive wool production objectives for each sheep station, with Congi and Benangaroo producing different versions of ultrafine 'slo wool' – much of which is supplied directly to the well-known Italian mill Botto Giuseppe. Wool from Wyvern is forward sold and the balance is sold on the open market.
With a keen interest in encouraging the adoption of the latest genomics and genetics and other scientific breakthroughs, Michael sought a nomination to stand for the Australian Wool Innovation board elections in November 2021, however this time around, he was not successful.
"I'm so enthused to see young people keen to enter the industry and I get great pleasure passing on my knowledge to the next generation," he says. "And while new technology is transforming agriculture, we still have to work with nature because she's been around a lot longer than us.
If you enjoyed this feature on the Field family, you might like to read about the Ottons from the Bega Valley.