Ernie Bake beams with joy when talking about life on the dairy farm at Crossmaglen near Coffs Harbour.
There is plenty to chat about after 87 years living on a 144-hectare north coast farm – the wonders of new tractors that have cabs, automatic calf feeders, the achievements of son Jason, floods, long-term employees that are also friends, and 18 new neighbours.
But the topic that really brings a twinkle in his eye is working alongside his grandkids – Hannah, 20, Danica, 18 and Jorjah, 16.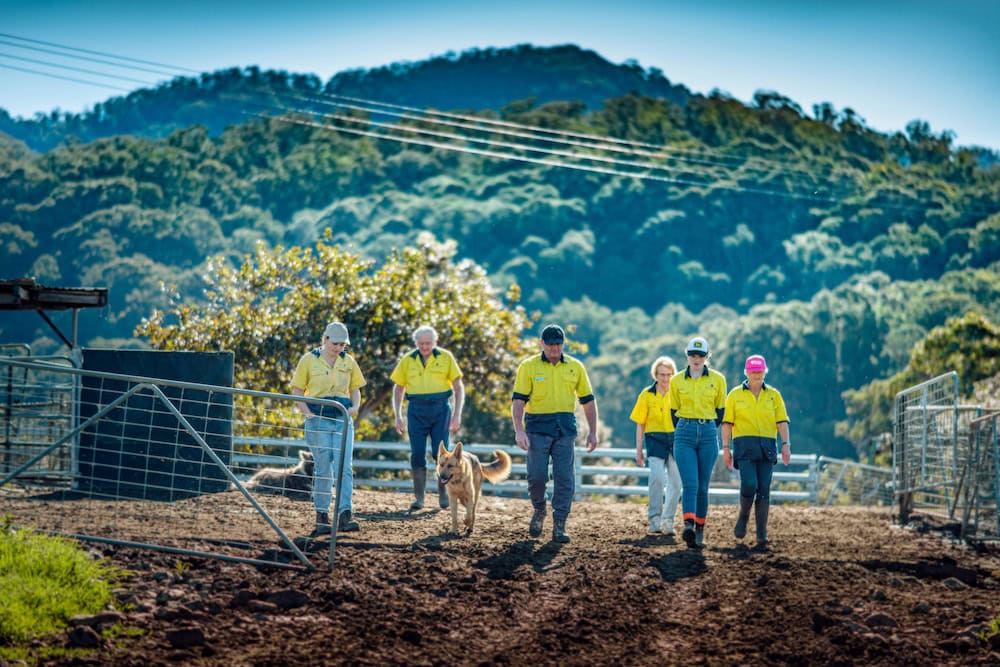 "The girls can milk 400 cows in a milking now. My brother and I used to milk 20 cows when we started. About the only thing they can't do on the farm is the AI (Artificial Insemination) work. They can do anything on the tractor, it's amazing."

Ernie Bake
Ernie recalls an incident the week before where a cow was having calving problems.
"So, I went down to help out, but Hannah jumped in and said 'Don't worry papa – I'll go and pull the calf out'. I just love talking to all of them. I have seven other grandchildren, who are all grown up, but they still come to visit the farm. I never had the chance to meet my grandfather, so I guess I am taking full advantage of being one myself," he says.
Ernie's grandfather started the Bake dairying legacy after winning a block of land at Crossmaglen in a ballot in July 1908. Ernie's father William was the next to take charge before handing the reigns to Ernie and his brother Tim.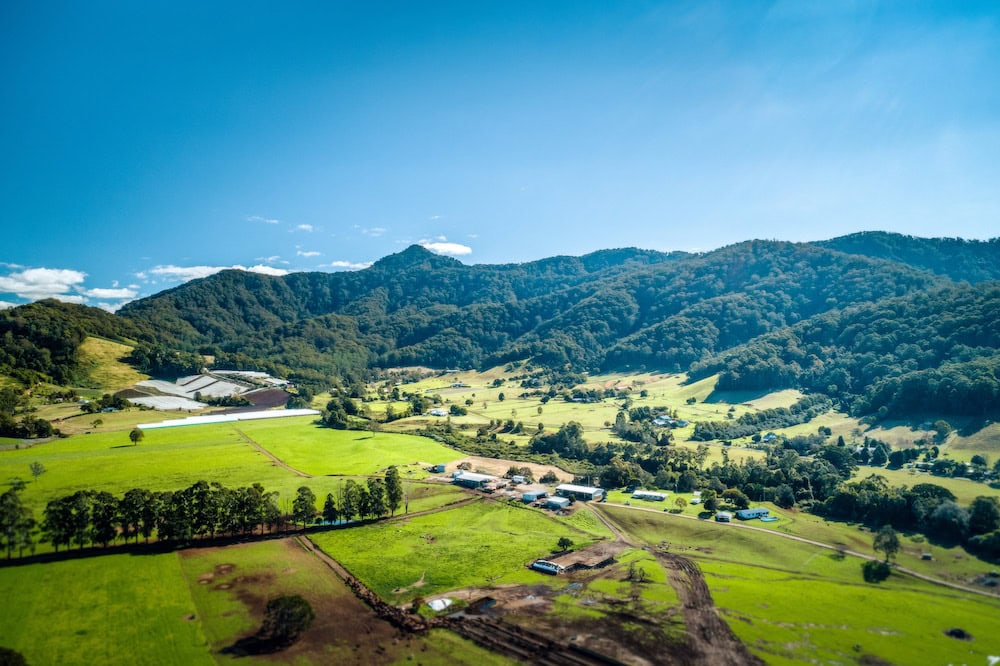 "I left school at 15 and went straight into dairy farming," Ernie explains. "In the 60s Tim and I decided to take on a milk run. We bought a Holden ute and started delivering milk to homes and I think we ended up with about 50 customers.
"We were everything there at one stage, the producer, the packager and the distributor. That really got us on our feet and eventually we were able to build the milk herd up to around 120 cows and that's when Jason came back to the farm."

Ernie Bake
Ernie is often asked how he and his brother get along so well after so long working together, and he puts it down to simply talking every day about what needs to be done.
"Jason says Tim and I have been speaking in riddles and hand signals since we were kids," he says. "It was hard for him, but it worked for us!"
The atmosphere created by talking about the farm every day is still there. "Jason comes down to our house almost every night to chat about what we are doing next," Ernie says.
Ernie and his wife Pauline are immensely proud of what the 113-year-old family dairy farm at Crossmaglen looks like today.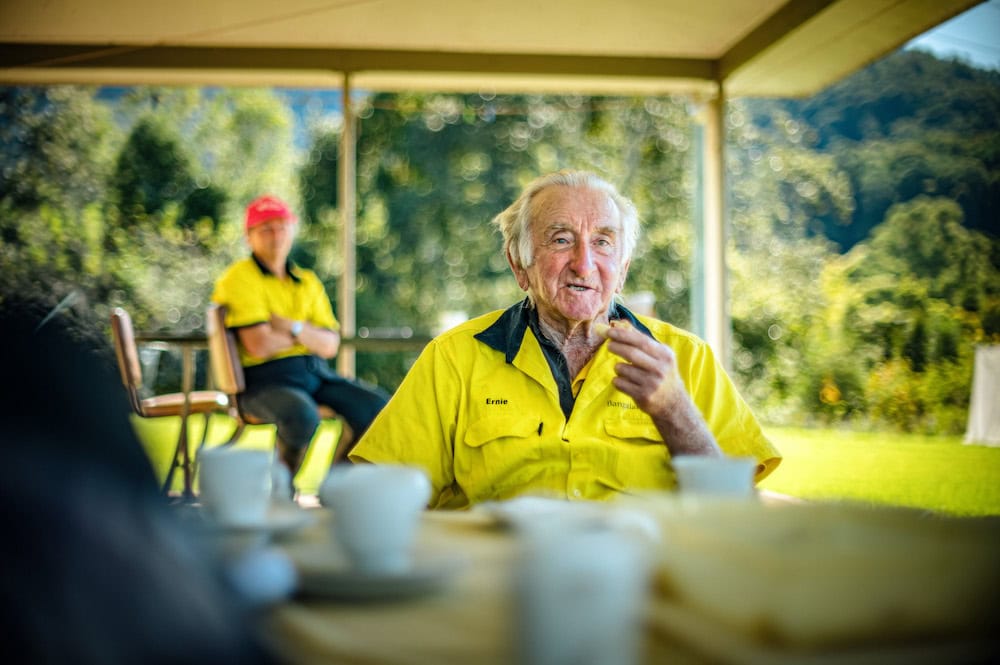 The 144-hectare farm, which includes 25 hectares of conserved riparian and vegetation zones, is one of only three dairy farms left in the Coffs Harbour shire. It sits at the end of a picturesque valley where annual rainfall is often measured in metres and one-hectare bare blocks of land sell for $650,000.
Despite the challenges of now having 18 neighbours, the family has doubled annual production to more than two million litres of milk in the past decade through an innovative pasture and cropping program and won numerous industry awards.
"It's been a dairy for more than 100 years, so I would say it has been a success," Pauline says.
The family also plays an important role in education, with numerous local schools taking students to the farm to learn about milk production and the importance of the agriculture sector. Dozens of student vets from a number of universities have also used the farm for hands-on training.
"The school kids love it. They love seeing the calves and the chooks and plus they get some bottles of flavoured milk provided through our processer Parmalat," Ernie says.
The most important part of any business is people," says Jason Bake. "Regardless of how good or bad your business is going, or what the business does, they are the most important ingredient."
Family is also critical in the recipe for success at Bangalara Dairies. Jason's wife Michelle is the backbone of the family farm, sister Carlene runs the dairy and his three daughters chip in when staff are on holidays.
Bangalara Dairies has three full-time and three part-time employees, including Carlene and oldest daughter Hannah.
"Hannah is a part-time employee but does up to 55 hours a week sometimes. She has a goal of saving up for a deposit on a house."

Jason Bake
The other four employees have worked on the farm for a combined 54 years. "I think the other important thing for us, is that with the exception of my sister Carlene and the girls, all the staff do not have a dairy farming background and bring a range of different skills that we don't have to the table."
The family also employs two diesel mechanics and a boilermaker. "Yes, they can all milk and look after cows, but they have skills like welding that complement our farm operations," Jason explains. "It means there are things being done, that I don't have to concentrate on."
Nev the boilermaker is a classic example. "He does eight milkings a week, but if we need him to build something, one of the part-time staff takes on the milking duty and Nev gets to start work at 7.00am instead of 4.00am," Jason says, then adds that a pat on the back costs nothing, but it is worth a lot.
"We really do value and appreciate what our employees add to our business. When things are really busy, like during calving, everyone has their set jobs, but we then have flexibility at other times to utilise our staff's skills.

Jason Bake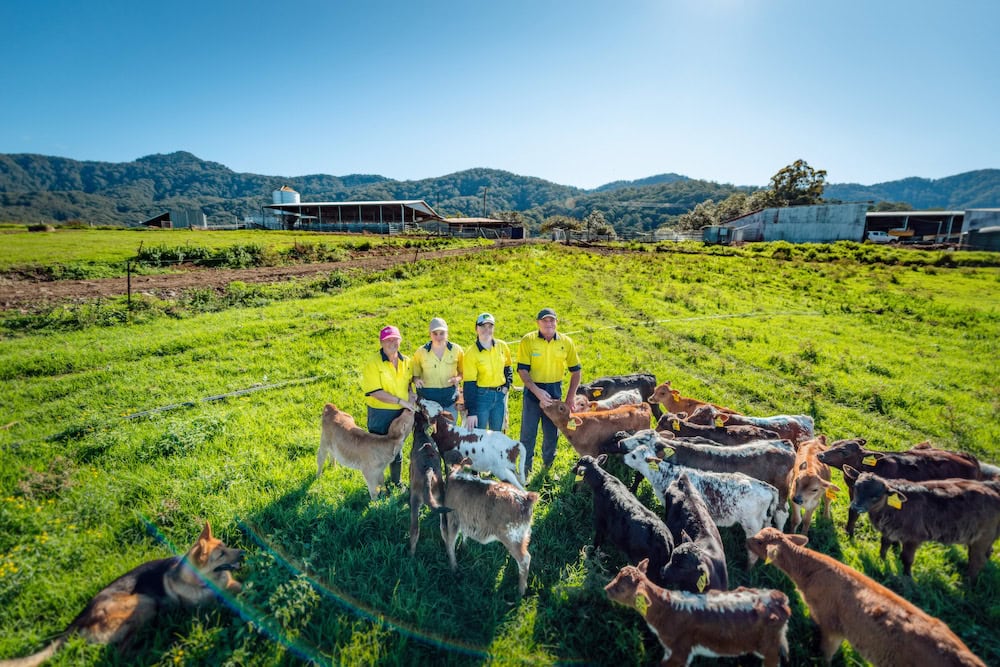 "We're not a perfect family business by any means, we have problems like anyone else, but we just sort it out and get on with it."
Family and employees are also the eyes for Jason, who is legally blind due to a genetic eye condition, retinitis pigmentosa, that leads to incurable blindness. While his vision has diminished to just seven per cent in the last decade, Jason has put 100 per cent into doubling milk production.
Jason says he has two other close allies that have been critical in growing the family business – Agronomist Matt Thompson from Mid North Coast Agronomy and nutritionist Bruce Hamilton.
"Bruce and I set our feed budget for the year and Matt and I will work out a cropping program that will fill in the protein gaps and enable us to meet our production targets," he says. "Matt comes out to the farm every six weeks and Bruce is here every 10 weeks to check in and address any shortfalls."
The Bakes lease land on six nearby farms and small acreage properties to grow corn and soybean crops in summer as well as cereal, vetch and canola crops in winter for fodder production. Jason is also not afraid to trial crops rarely seen in the north coast region such as rice and faba beans.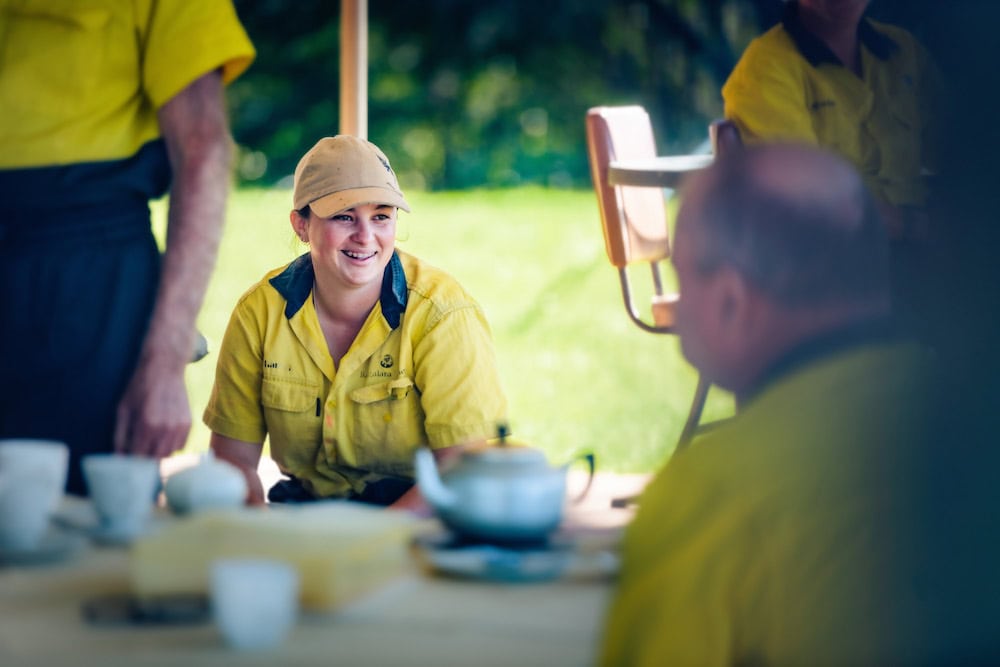 "If the seasons run with us, we aim to triple crop with a crop of oats in between, which we have been able to achieve in the last couple of years."
Using local contractors, the crops are harvested and added to a concrete feed pad, which is the infrastructure centrepiece for making the dairy farm almost self-sufficient in feed inputs for the 400-strong herd of Jersey and Friesian cows.
"We did bring in some barley last year due to the drought, but that was the first time in about three years."
Jason has also significantly reduced fertiliser inputs by returning composted manure and crop residues to the soil and increasing soil organic matter and carbon levels.
"Soil carbon levels on the farm are upwards of five per cent and we have increased it from one to four per cent on much of the country that we lease for cropping," he explains.
Jason returned to the family farm 30 years ago after completing a farm management course at Orange Agricultural College. At that time, Ernie and brother Tim were milking 120 cows and with Jason's inspiration, the family devised a plan to grow the business for coming generations.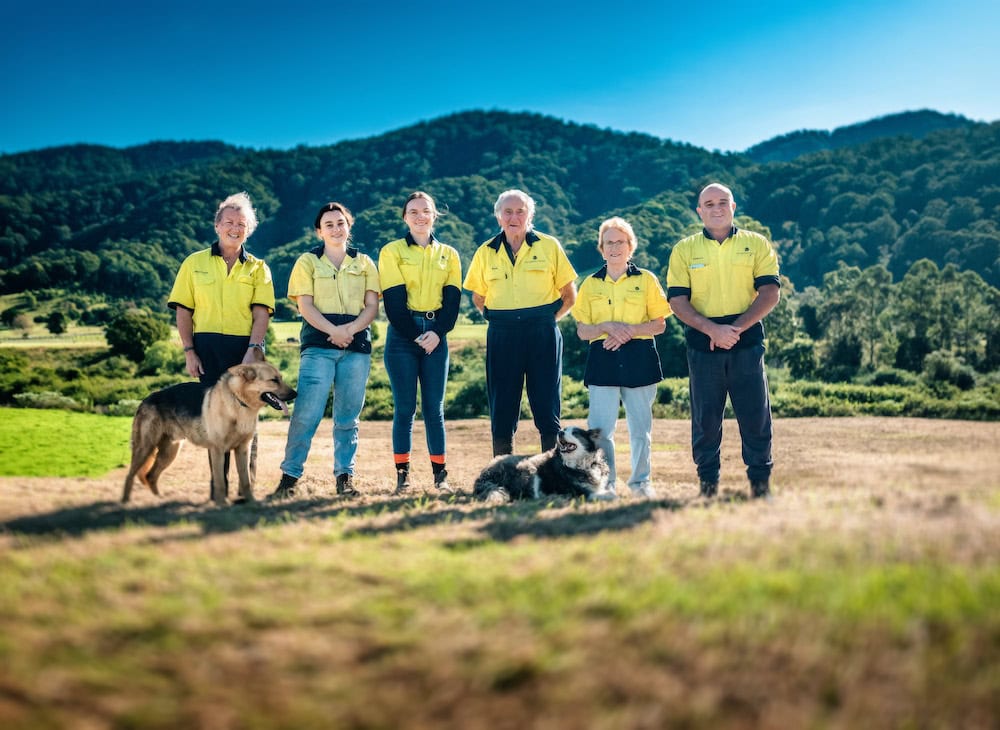 "My thoughts were that we should be able to take the cropping away from the farm, do it somewhere else and milk 200 cows," he says.
The family purchased a farm at Dorrigo for Tim and wife Joy to run as a heifer rearing operation for the dairy business and Jason began searching for leasing opportunities to grow fodder crops.
"That really gave us the impetus to expand. The plan has worked out, as we were able to naturally progress to 270 milking cows, to 300 and then to 400," he says.
Despite a raft of challenges for the dairy industry in NSW in recent years, Jason is positive about the future of producing local fresh milk. "I think it's the most progressive and positive time in the dairy industry now for a long time. One of the reasons for that is there has been increase in profit margins as feed input costs have reduced as drought conditions ease in NSW and other states. The margin is back in it again."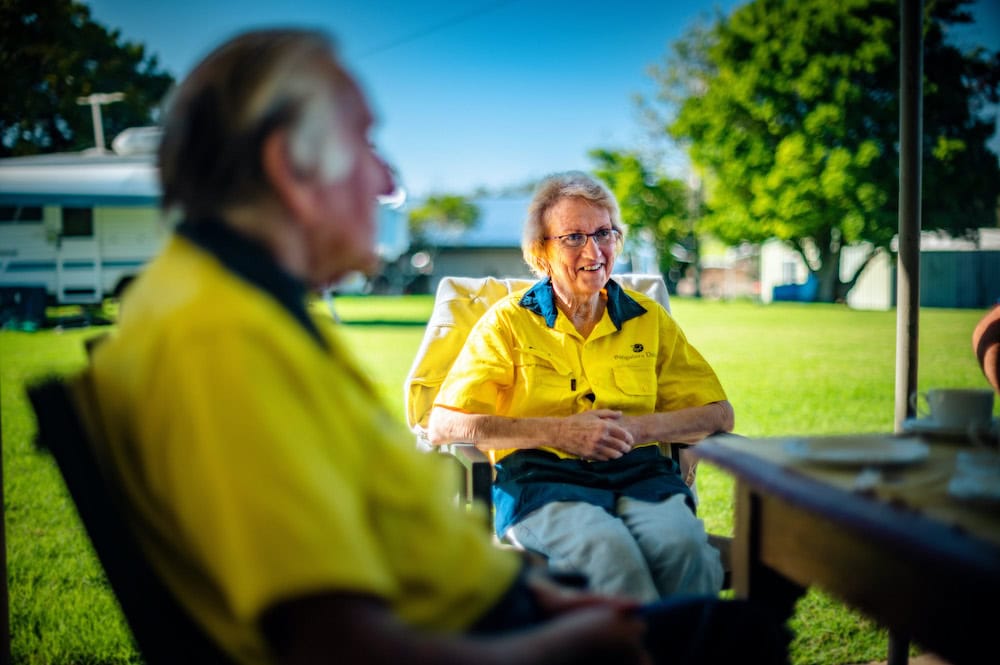 If you enjoyed this feature on The Bakes and their dairy farming enterprise, you might like our story on the Wilsons of Wallamore – another dairy farming family.