Early in 2020, physiotherapist Ron Postma and his family packed up their belongings and moved from Sydney's northern suburbs to the country – choosing Orange as their new home. There they bought a home on a 5-acre property on the outskirts of town with a small orchard, some chickens, two alpacas and four goats.
"We love it here," says Ron. "The cost of living – fuel, groceries, take-away food – it's all cheaper than in Sydney. The kids are enrolled in a local school and have made new friends. We know all our neighbours, they invited us to a Christmas party last year, and now I ride a bicycle to work. Plus there's a whiskey bar in town."
The Postmas are part of the 'tree-change' phenomenon – an ever-growing wave of city folk migrating to rural areas to pursue the dream of a simpler life.
"In the three years ending June 2019, the net population of our eight capital cities dropped by 52,650," says Simon Pressley, an analyst with Propertyology. "And that is net movement that was heavily pulled the other way by international migrants who nearly all choose Sydney or Melbourne."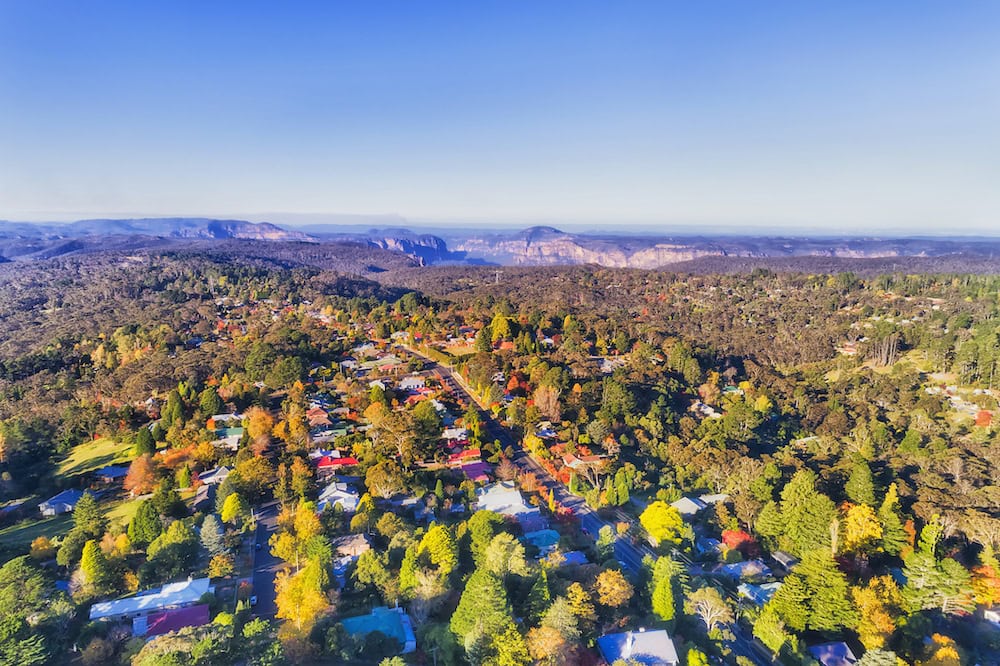 Fleeing the pandemic
COVID-19 appears to have accelerated the tree-change phenomenon. In the quarter to June 2020, capital cities recorded a net loss of 10,500 people to regional areas, according to ABS data – the largest net quarterly move to regional areas on record in Australia and more than double the quarterly average of the past 10 years.
"So many people want to live here," says Amorette Zielinski, a former Sydneysider who also moved from Sydney to Orange in 2013.
"It's not too far from Sydney, there's great food and wine and national parks with hiking trails. And now with the flexibility offered by employers where you can work from home, many of those who were chewing the fat for years have finally made the move."

Amorette Zielinski, a former Sydneysider
But Eliza Owen, head of research at CoreLogic Australia, believes the theory that thousands upon thousands of people escaped to the country because of COVID-19 is overcooked. 
"An emerging narrative around regional dwelling markets is that they may see increased demand as a result of COVID-19," she says. "This is thought to be driven by the way the pandemic has forcibly introduced remote work for knowledge-based or clerical workers. But in the wake of the pandemic, the return to an office environment may still be desirable for some employees and employers."
Peter Koulizos, a property lecturer at the University of Adelaide, agrees: "I have not heard that people are making the big move," he said. "What I am hearing is that there are lots of people looking to rent short-term, three to six months, in lifestyle areas away from the capital cities."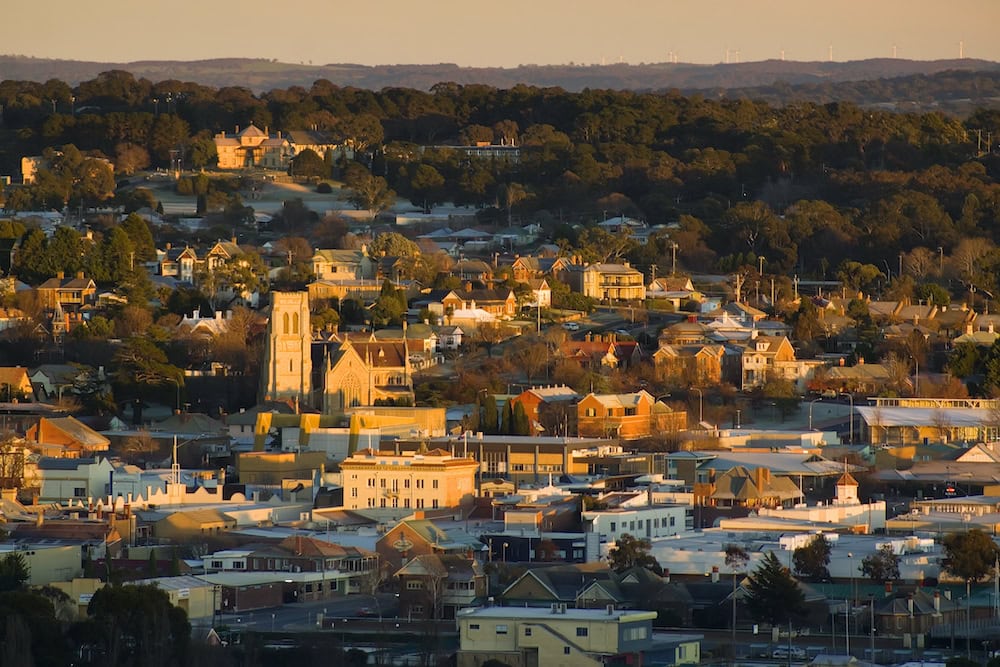 But Adam Woods, a real-estate agent with McGrath Central Tablelands in Mudgee who says 2020 was his busiest year in more than two decades in the industry, believes the changes sparked by the pandemic are here to stay.
"For a lot of people, COVID-19 has let them slow down and think about what they are doing and why – whether the idea of spending hours each day stuck in traffic and working in a cubicle is productive. People who move to the country are taking their time back – time that can be reinvested in their family."

Adam Woods, a real-estate agent with McGrath Central Tablelands in Mudgee
Declining affordability
Much can be learned about why people are leaving capital cities in numbers never seen before by looking at the specific areas they are moving to.
While Orange and Mudgee are in vogue, the most popular tree-change destinations in NSW are the Illawarra, the Capital region and the mid-North Coast – all of which are within commutable distances to Sydney.
The same pattern has transpired in Queensland and Victoria, where the two most popular tree-change destinations – Ipswich and Melbourne West – are technically within city limits.
This suggests cheaper housing, and not an actual desire to live in the country, is driving the tree-change phenomenon. And it's sending property prices in these areas through the roof.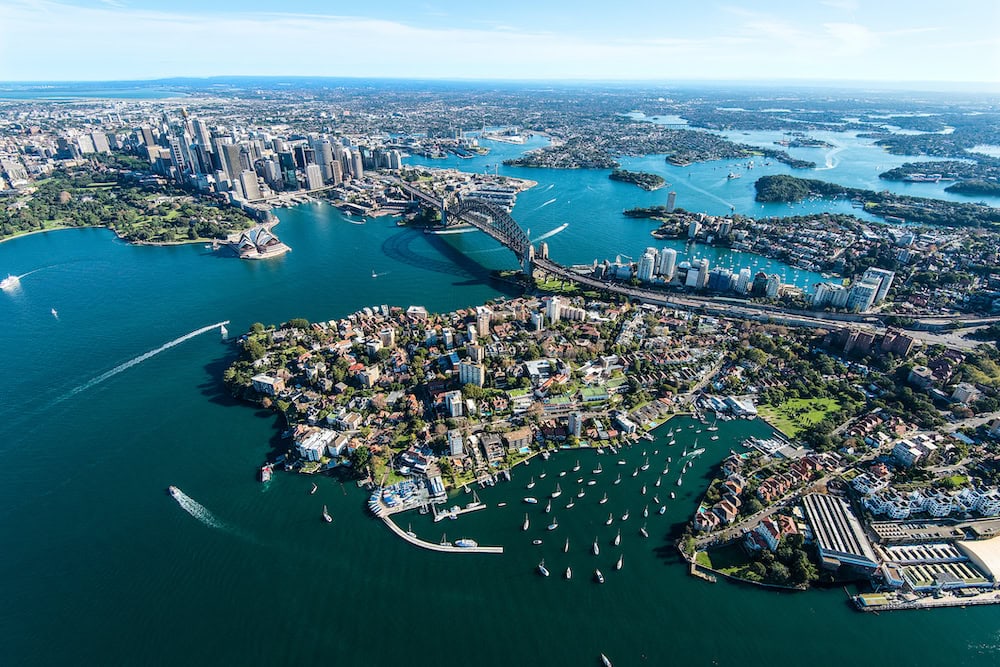 Between March and November last year, prices in the Hunter Valley jumped 11.6 per cent. In the Illawarra, they climbed 16.5 per cent while home values in the Southern Highlands increased by an eye-watering 21.7 per cent.
"Commutable regional areas within a reasonable travel distance to the major metropolitan centres have seen particularly extraordinary increases in demand," says Claire of Corelogic.
And while such price-hikes are good for regional economies, they come with downside risk. "For local first-home buyers, declining affordability may become a problem," says Claire. "Growth may start to slow in regions that have already seen a sustained upswing due to such affordability constraints."
Inland regions of NSW are benefiting from the regional property boom too. The Postmas paid just under a million for their five-acre home near Orange – a figure Ron said was a "bargain" compared to Sydney but probably "ridiculous" to locals.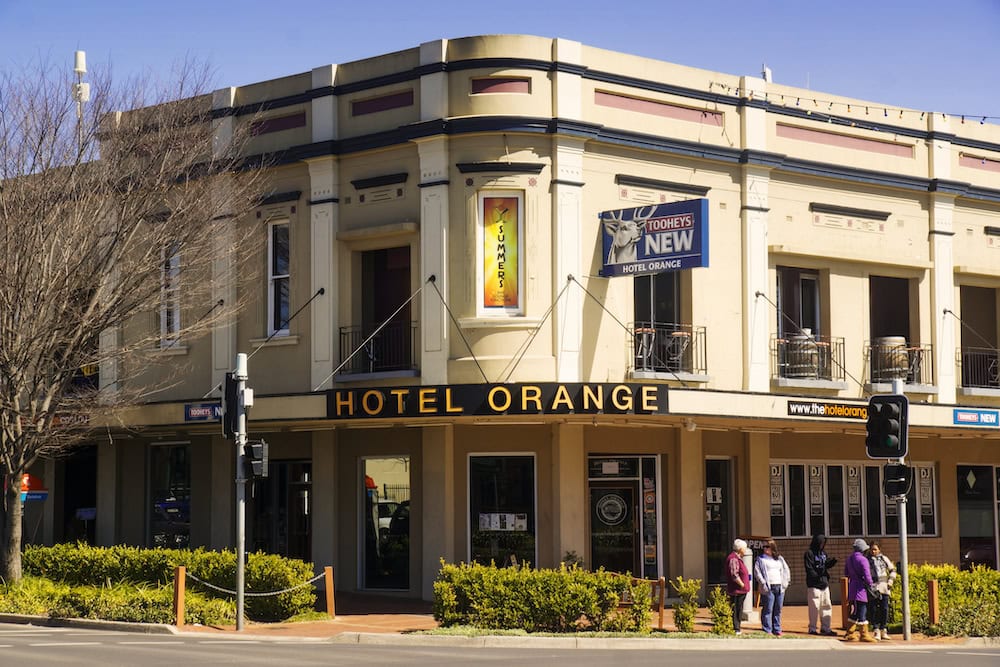 He's not wrong. "House prices are crazy now in Orange," says Amorette, "If you want to build your dream house, well, good luck. Any good builder has a three-year waiting list – not just in Orange but any town in the Central West. You can't even find tradies. Every second post I see on Facebook is about people saying things such as: 'I'm desperate to find a plumber or electrician'. Demand has outstripped supply."
Time to adjust
Many tree-changers are ill-prepared for the reality of life in the country.
"There are people who moved to Orange for space but to keep their incomes going they have had to spend a lot of time commuting back and forwards to Sydney," Amorette says.
"Their spouses (I call them FIFO mums) get pretty lonely. I also found it tough going for the first few years, and found it hard to meet people," she recalls. "That's why I started Central West Mums, a group for local women and mums to support each other and share information about what's happening around town."
Central West Mums now has 3,900 members and 5,400 more on the Central Coast. Its first live event – Mumsfest Central West 2019, sold out in a matter of days. 
"I planned to do another one this year that would have been twice as big, but COVID-19 got in the way," Amorette says.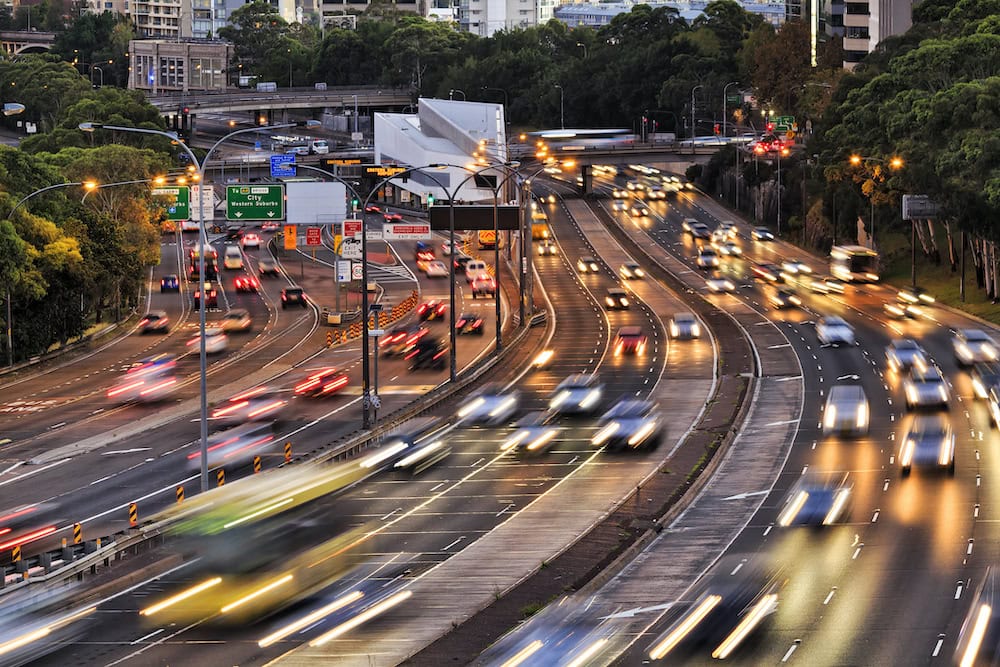 The unforgiving country climate can also be tough on the human spirit and new businesses – as Isaac Zietek learned in 2017 when he sold his pub in Melbourne to start a brewery and cellar door in a small town in the Northern Tablelands of NSW called Deepwater.
"The whole business was based on the idea of using natural rainwater because they add things to the water in the city that aren't necessarily good for making beer," Zietek says. "But we were knee-capped from the start because of the drought. Then we had six months of fires. And when it finally started raining, the pandemic came and we couldn't sell beer to pubs. I wish we could just have one normal year."
But real-estate agent Adam says that those who hang on end up making very good lives for themselves in the country.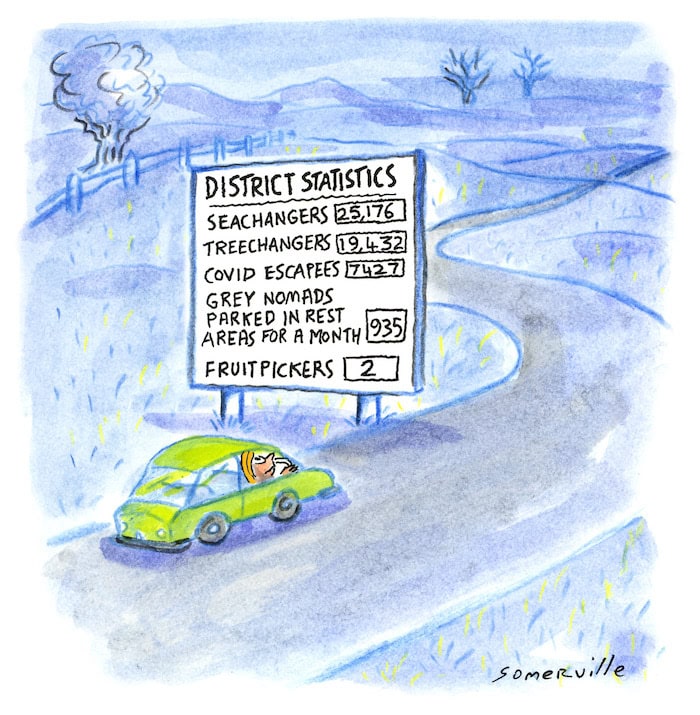 Isaac is living proof: the Deepwater Brewery and Cellar Door is now enjoying a roaring trade. "People have been extremely supportive of our cellar door since lockdowns ended," he says. "They can't travel overseas and are happy to spend their money here. So it's a bit of a silver lining."
Amorette's experience was not too similar. In September of last year, she monetised Central West Mums by building a new website. An online directory for family holidays, restaurants, workshops and events, Centralwestmums.com.au is already attracting scores of local advertisers.
Even The Postmas had to bide their time to find their "happy place" in the countryside.
"We spent the first nine months in a rental property in North Orange, and that place is not pretty – they cut all the trees and all you can see is shiny rooftops," Ron says. "But now we are on an acreage, we love it."
And has the fantasy matched the reality? "More than double," he says.
If you enjoyed this feature, you might like our story on another boom, in the beer trade.