Jack Archdale – or @jarchy89 as he is known on TikTok – grew up surrounded by sheep on a farm in Walcha. As a child he got up to all of the usual mischief that a young kid does on a big property. Which has also transpired into his adult life – racing tractors, shooting guns, hunting and even rolling his bosses Can-Am.
"I flunked school and went overseas for about a year and didn't really know what to do," Jack says. "When a window of opportunity opened I ended up studying Commercial Radio at Charles Sturt University in Bathurst and after a few corporate roles in radio I went back to Northern NSW and worked on Congi."
Jack's online skits predominantly involve the hilarious moments of life on a farm. His first video that skyrocketed him into stardom was a regular occurrence for those in the bush – Jack was patting an echidna.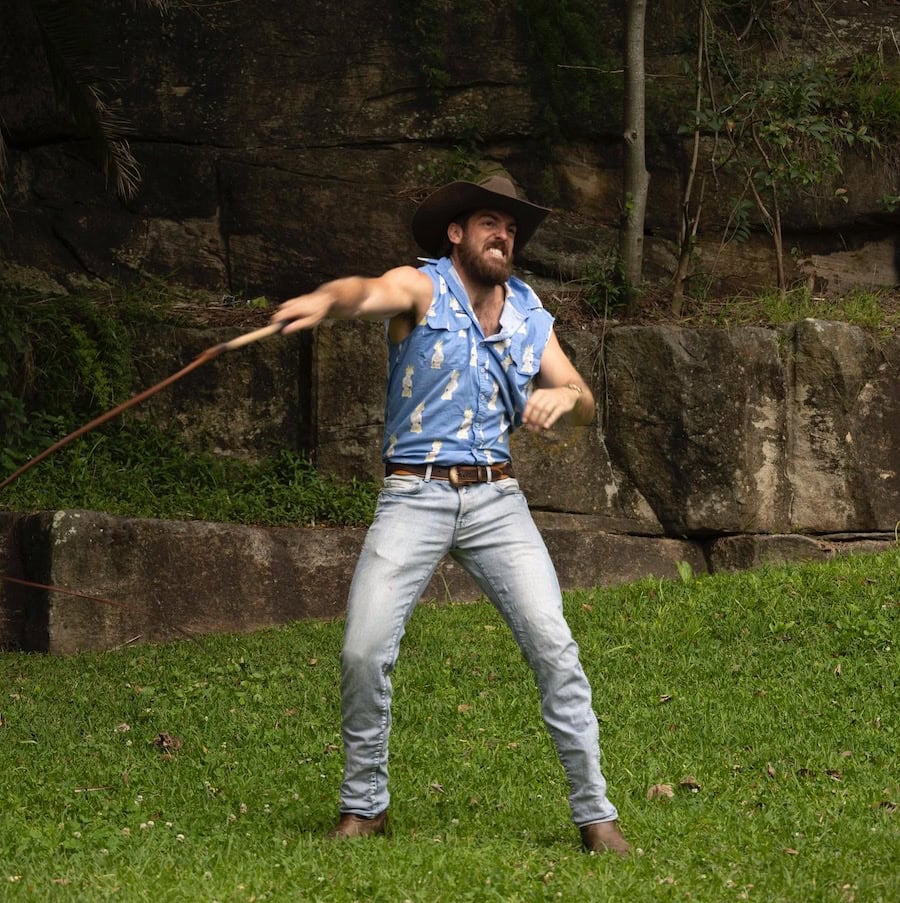 "It went gangbusters. Just off that video I had 25,000 followers," he says. "I think there were a lot of international people who didn't know what an echidna was, and they saw that video and they must have thought I was crazy. They probably thought it was similar to a porcupine."
As fame started flowing through TikTok, Jack progressed to creating content on Instagram, and now he receives branding opportunities from companies wanting to advertise their products via his channels. At the moment his TikTok career doesn't make enough to leave his full-time job, but that's where he hopes to be heading in the near future.
"If you went through my notes, you would think I was mad. I write all of my ideas down and it takes about five minutes to write a script. It's easier than doing it off the cuff."


Jack Archdale.
Even with a following of over 225,000 people, Jack can never gauge how successful a TikTok video will be. As he says, it's simply luck of the draw.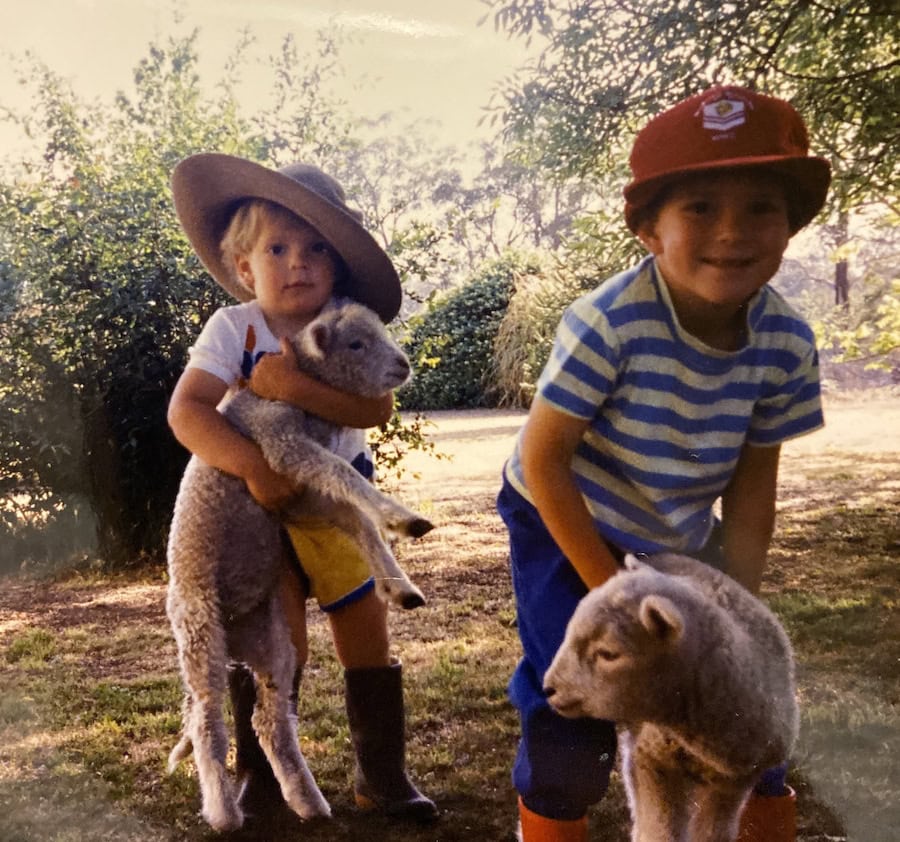 "Sometimes, I'll have a great idea and I'll be laughing to myself while I'm editing it, and it just doesn't do well. Other times where I don't think it's that funny it will go crazy online. I did a skit on old bushies that I grew up around on the farm – the type who swear at everything and everythings always going wrong. That video alone earned me 25,000 followers on Instagram."

Working with T.A. Field Estates on their farm Congi in the Walcha district, Jack managed herds of sheep that produce ultrafine wool as well as prime beef cattle across the 10,000 hectare property. But then he moved to Sydney to pursue a career in love. In other words, his partner lives in Sydney so he made the choice to move away from farm life. Although, it has to be said that Jack is doing his best to convince the missus to relocate back to the family farm.
"My folks are still back in Walcha and I try to go back there as much as I can," he says. "It's a great escape and when I'm back there I can create the country content that my core following enjoys because they're very much country orientated."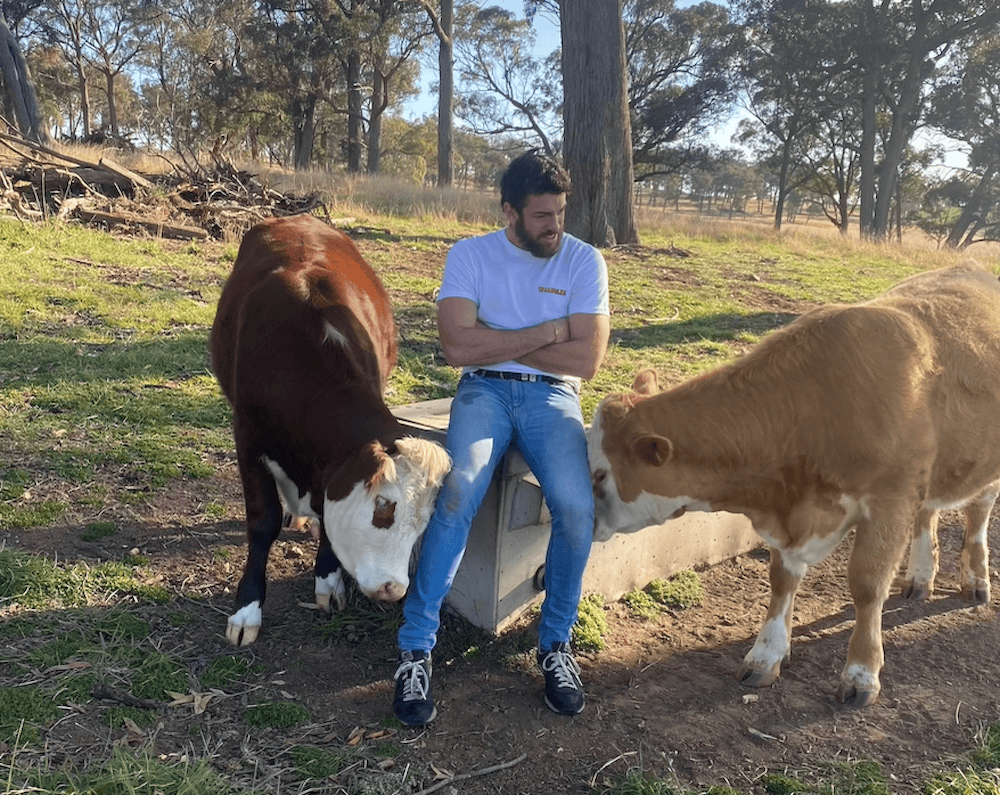 Jack admits that every day is completely different on the farm whereas in Sydney, life can get a little repetitive.
"One day we had flash flooding at one end of the property and at the other end, lightning struck, so we had fires to deal with, less than two kilometres away. I thought to myself – what is this country we're living in? It's never boring!"
If you enjoyed this feature on Jack Archdale, you might like our story on working dogs.