Well before the four-part Muster Dogs became a feel-good TV success story for agriculture, there was already a quantifiable increase in the demand for working dogs and the skills to train them.
One of the obvious measures is the increasing number of working dog auctions in recent years, where starter and trained working dogs – mostly kelpies and border collies – are shown demonstrating their skills and sold off the back of those demonstrations.
The established Casterton working dog auction was replicated at Jerilderie and Glen Innes in the past decade. In 2020, a kelpie sold for $22,000 at the Top of the Tablelands working dog auction at Glen Innes, and in 2021, the top-priced dog sold for $25,500 via online bidding.
In 2019, there were four working dog auctions operating with online delivery. By late last year, there were at least nine, including in Wagga Wagga where a kelpie sold for $34,000; in Geurie a border collie sold for $30,100; in Lucindale (South Australia) a kelpie topped the sale at $29,000; in Forbes a kelpie sold for $11,500; at the Capree International a kelpie sold for $15,500.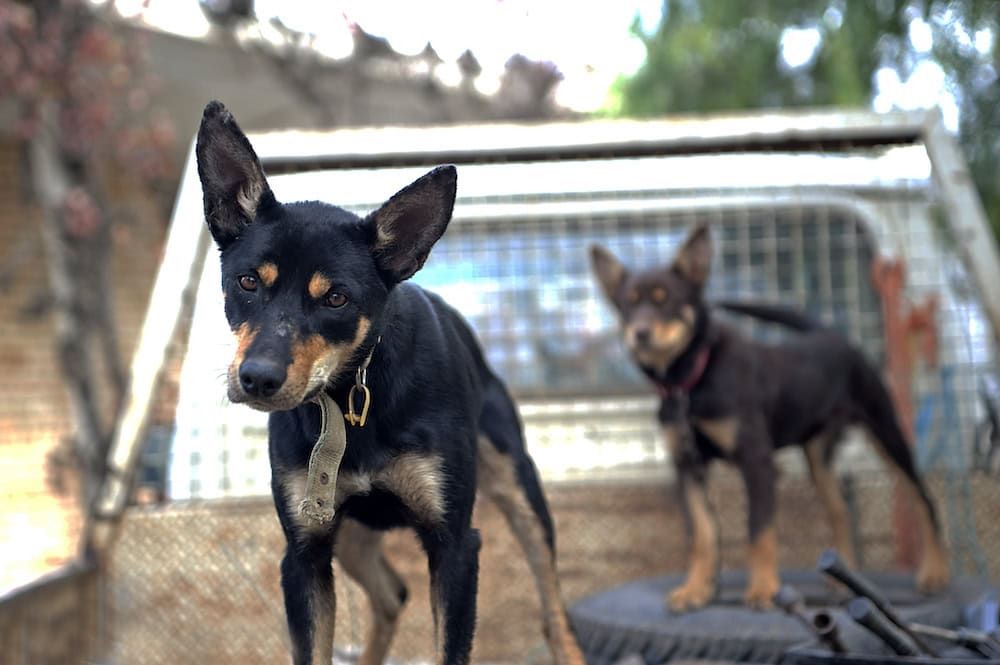 Because of lockdowns last year, Casterton ran its annual working dog auction exclusively online, with a kelpie topping the sale at $35,200. This year's Jerilderie auction sold a kelpie at a top price of $25,750.
A working dog auction at Rockhampton that coincides every three years with Beef Australia, has moved to an annual sale due to demand. Last year, a collie-kelpie cross sold for $10,000.
In March this year, an online working dog sale originated out of Caboolture, southeast Queensland, demonstrating the growth in not only working dog auctions, but the interface with online bidding. A female border collie topped the sales, at $8,025.
There'll be a working cattle dog auction in June this year at Emerald – where last year a border collie sold at the top bid of $8,000. In August a new working dog auction will be held at Boonah, Qld.
Trainers behind the scenes
The rise in interest is no surprise to working dog trainers Gary White and Lauren Vest. Both are inundated with requests to help people learn livestock skills, including teaching their working dogs – mostly border collies and kelpies. When either of them advertise new dates for training clinics, they are snapped up by dog owners.
"There's a lot of interest from people to teach them stockmanship. I'm finding there are more young people coming into agriculture who want to learn how to train and work with dogs."

Working dog trainer Gary White.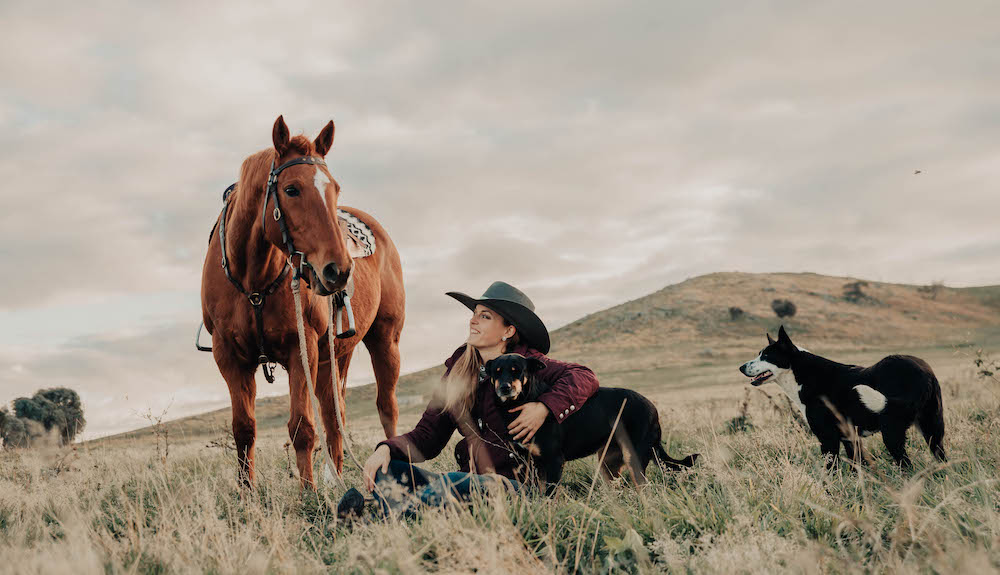 "If we can get people into the right position and teach the same language the dog understands, everything falls into place. They have to learn how to read and handle stock. The more they handle stock, the more people learn to read them."
Gary believes the role of working dogs in the industry will continue to grow.
"The cost of labour is high and people are finding if they have a couple of good dogs to work stock, they don't need to employ and accommodate someone," he said. "These dogs are bred to work livestock. They can cover a lot more territory and access places where we can't get in on foot or bikes."
According to research from the University of Sydney, Australian working dogs are agile endurance athletes, and are able to work in all types of terrain, for long hours in all kinds of weather conditions. Their strong-eyed style of herding, with a low posture and slow quiet steps, means they're sensitive to and adept at controlling and moving livestock.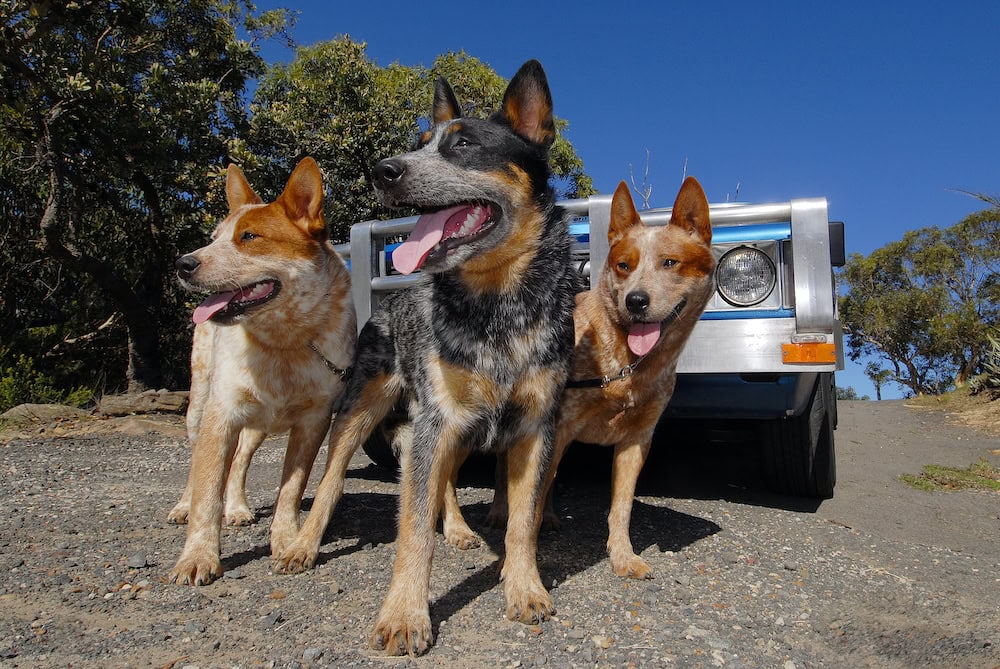 Gary works as a contract musterer in NSW, and always has a team of eight working kelpies – with others either too old to work hard, or young and still learning.
"I like a dog with ability that, once it's got a bit of experience, it knows what to do. Whether mustering or at the yards, the dogs are the ones doing all the work," Gary says. "It would drive me crazy to tell a dog what to do all the time. I like it to use its brains and natural instincts."
He supports the working dog auctions, as do many of his contemporaries.
"Most of us are just finding one or two dogs in our programs to put in the auction system," he says. "I keep most of the dogs I breed, but I still educate the dogs I don't want to keep. There's a big demand for dogs that are educated and a lot of us are selling dogs for $10,000."
It's a similar story from Lauren Vest, who honed her stockmanship skills mustering cattle throughout the Pilbara in WA. Later, she returned to NSW to manage two sheep properties, at Wallaroo and Coolac, while also mustering cattle on another property in the region.
"It's country that's largely inaccessible and it would be impossible to do the work without dogs – very steep, rocky and scrubby country," Lauren says.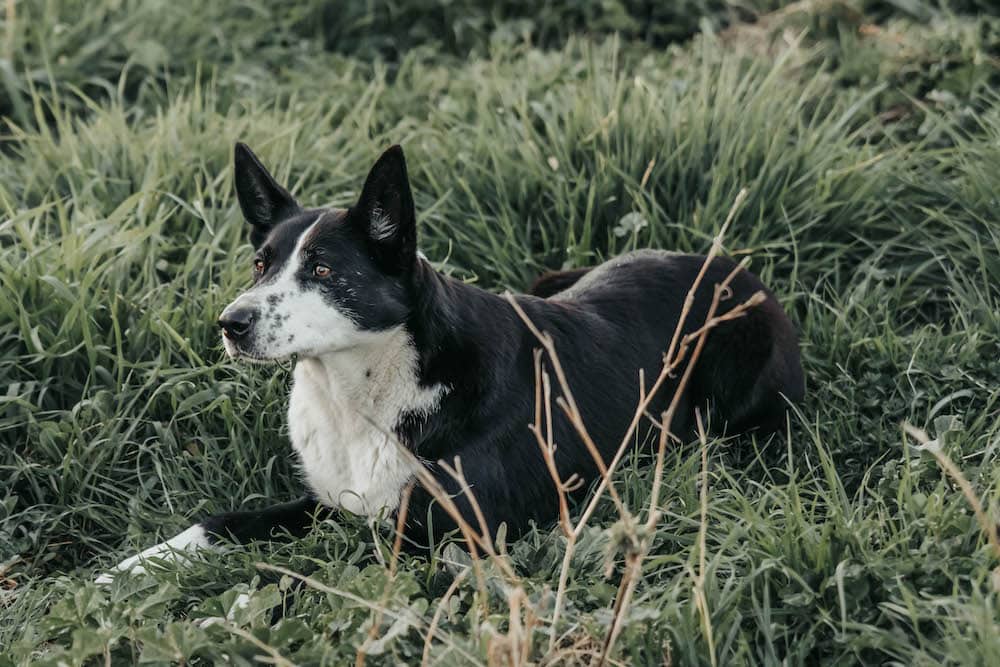 Lauren works with horses, a motorbike and a team of border collies, a border collie-kelpie cross, and a koolie.
"I like a dog with brains, and one that is calm and has really good paddock skills. So that means I prefer border collies," Lauren says.
She now offers one-on-one training and finds a lot of her customers are workers on large properties who want to learn how to train a pup, or farmers who are using working dogs.
"I know it can be really hard learning how to train a dog, and even with buying a trained dog it can all go south quickly if you don't know how to work that dog. The dog needs the owner to take the lead," Lauren says. "And the handler needs confidence to trust the dog."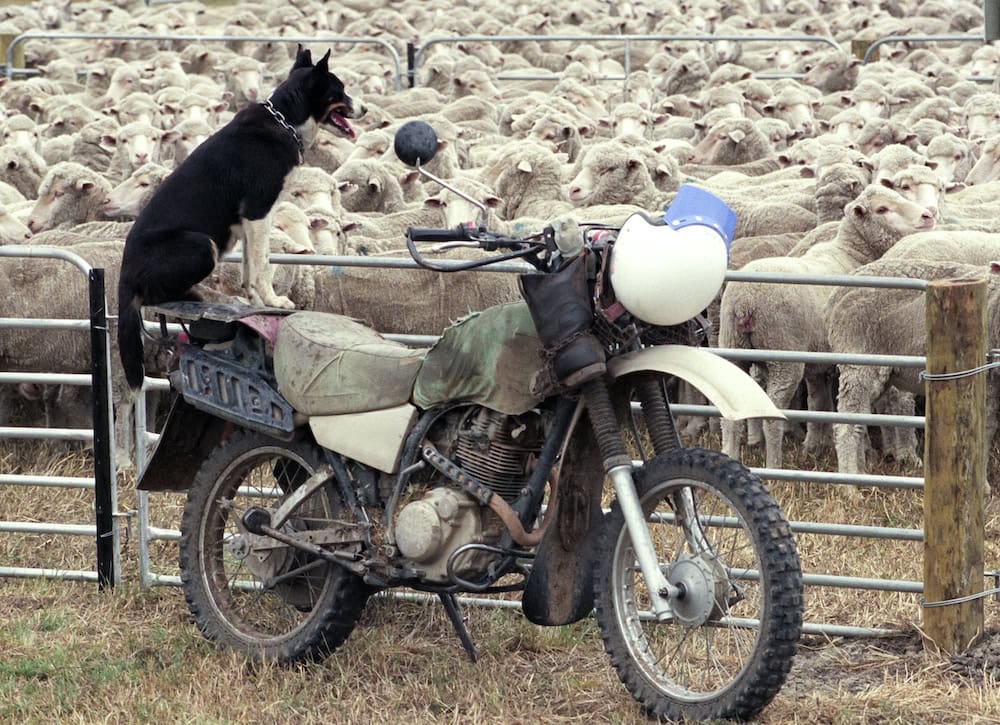 Working dogs also have a place in the mental health space. Gary White presented 20 stockmanship workshops funded by the Australian Red Cross, that focussed on bringing farmers, workers and families, who were experiencing long-term drought or bushfires, to training days with their working dogs.
"Stockmanship and training working dogs were things we could connect around," Gary says. "I ran everyone through a few hours of skills development and at the end of the day we yarned over a meal. A lot of people followed up with phone calls a few months later, talked about how the day was a bit of an outlet for them."
He's also noticed the TV series, Muster Dogs, has increased the demand for training schools. The ABC reported 1.7 million views of the first episode, and 1.43 million views of the entire series. "The series enlightened people to think about what dogs can actually do," Gary says.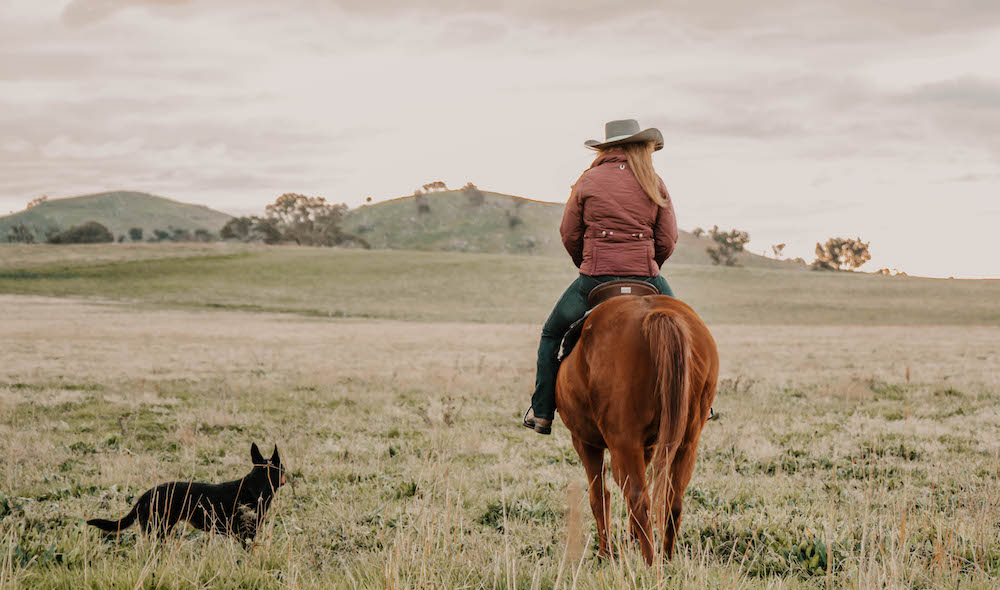 Petsafe – for well-trained dogs
The PetSafe training and containment range is designed to help support working dogs go from pups to professionals. PetSafe Brand Australia understands that a well-trained dog will not only be a better-behaved dog, but a better best friend and co-worker for any large or small farm.
The range offers a choice of communication methods from harness and head collars, to static, spray or ultrasonic remote trainers – all designed to support the effective management of behavioural issues and faster training.
The PetSafe Remote Spray Trainer, for example, will help to train your dog by using a short, harmless, and humane citrus-based spray from the collar. With three training options (Tone, Vibration and Spray stimulation) it has a range of up to 300 metres.
A wireless fence system is also an easy way to help train your dog in larger areas, without the fear of them running away. The PetSafe Stay and Play Wireless Fence System is an easy to install, compact and secure fence system to ensure your dog doesn't stray. The circular, wireless boundary allows you to put it up anywhere and doesn't affect any other animal accessing your land. However, the fence will work with more than one pet, by simply adding additional collars to the system.
New laws and licenses proposed
The NSW government is looking to regulate the dog and cat breeding industry, licensing breeders. This is on top of regulations contained within the Prevention of Cruelty to Animals Act, the Companion Animals Act and the NSW Animal Welfare Code of Practice: Breeding Dogs and Cats.
The NSW government argues that additional regulation is necessary, because of the high demand for companion animals during the pandemic.
The NSW Farmers submission based on the New South Wales government's Consultation Paper: Licensing and Regulation of Cat and Dog Breeders, supporting the exemption of farm working dogs in the proposed licensing and regulation.
NSW Farmers submission mirrors members' concerns that regulations for breeding companion animals are and should be different to guidelines for farm working dogs.
The industry-designed Code of Practice – Care and Management of Farm (Working) Dogs and Code for Australian Livestock Working Dogs should be the basis for any standards for farm working dogs and be compatible with the practical operations of working dog breeders. This will recognise that breeders focus on the health, welfare, genetic viability and performance of NSW's working dogs.
Unlike companion animals, farm working dogs are bred for their physical abilities, rather than their aesthetic appeal.
Gary White and Lauren Vest agree, as does Joe Spicer, who bred the pups for the Muster Dogs TV series. They all say that farm working dogs are bred for genetic traits that take time to hone.
"Legislation doesn't have much nuance. Working dogs are not like pets," Lauren says. "Working dog ability is based on genetics and you have to breed litters to identify those dogs. Then it takes a couple of years of training to know what kind of dogs you've got."
When Lauren produces a dog that isn't useful for farm work, she has it desexed and rehomes it as a pet. She often takes on dogs that have failed other people, for this purpose. "Some of them you can still find the instinct, some of them not. And that's ok," she says.
Gary is a board member of the The Working Kelpie Council of Australia, and a member of the NSW Yard Dog Association and NSW Sheepdog Workers.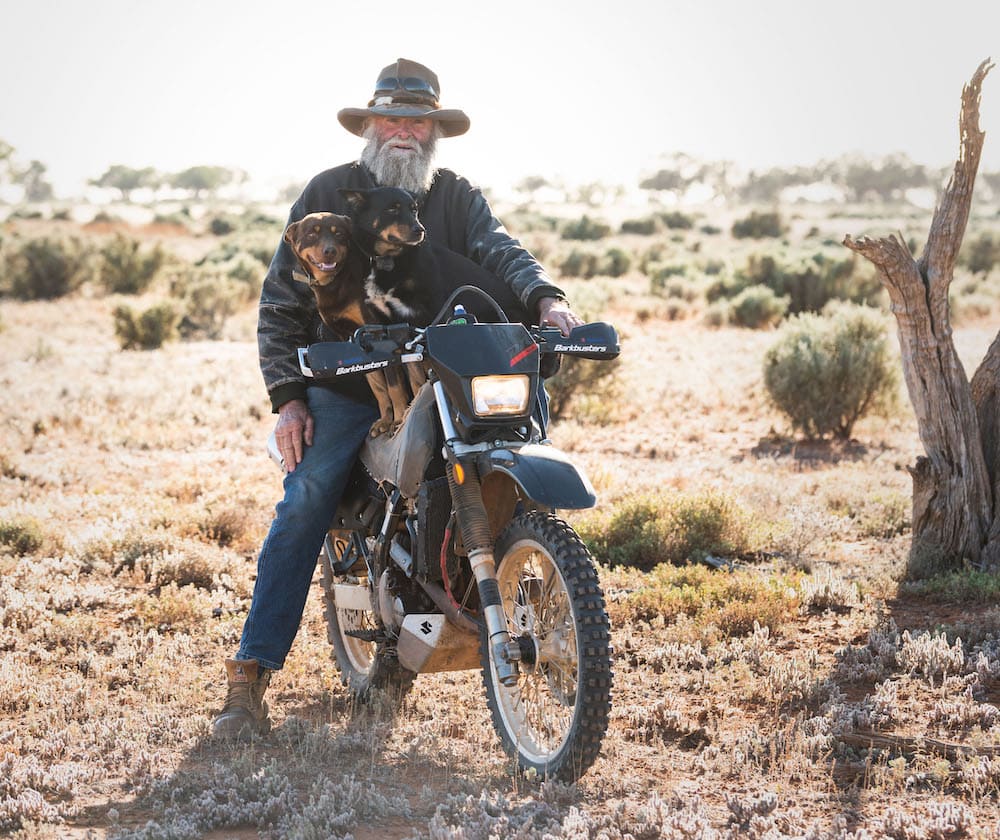 "These organisations have aims and objectives that are focused on the betterment of working dogs," he says. "Working dogs are animals that aren't bred to be pets. They're an integral part of running a farm – essential, just like a tractor.
"I can't see why they need to wrap pet breeders and working dog breeders into the same rules with the same oversight."
Gary says he matches his dogs' abilities to people's personalities and farm work needs, rather than try to sell a pup to anyone.
His concerns are shared by Joe Spicer, who saw similar legislation come into Victoria. Muster Dogs was five years in development, identifying a consistent line of breeding to produce the necessary type of pups. The series demonstrated the versatility of kelpies, showing that they could work with sheep and Brahman cattle, in both cold and tropical environments.
"Selecting the pups for each person was as much about each person's personality and their commitment to farming and love of nature, as the combination of a good dog with the right instincts matched to the right person, who's going to put the work into training the dog," Joe says.
He believes any new regulations should focus on common sense, and protect the market from bad breeders flying under the radar.
"In Victoria, a lot of the regulations they tried to bring into the code were designed to be unworkable, and that was a huge step backward," he says. "We saw the price of companion dogs balloon from $500 to $5,000. That makes it unaffordable for a lot of people who want a dog to enrich their lives.
If you enjoyed this feature on working dogs, you might like our story on Winston the farm dog from Delungra.