Tractor models are parked, row upon row, in colour-coded sections that range from greens to reds, blues, yellows and more. Tom's tractor collection is growing every day so he'll no doubt be in the market for a new shed soon.
At the moment, the collection is not officially open to the general public as Tom is too busy to manage a public museum. However he does hope to open it in the next few years – perhaps when he retires from his business, Rural Wrecking Co.
Although, given the chance Tom enjoys taking people for a wander amongst the various tractors and he often has visitors from all backgrounds, and many from private car and vintage machinery clubs.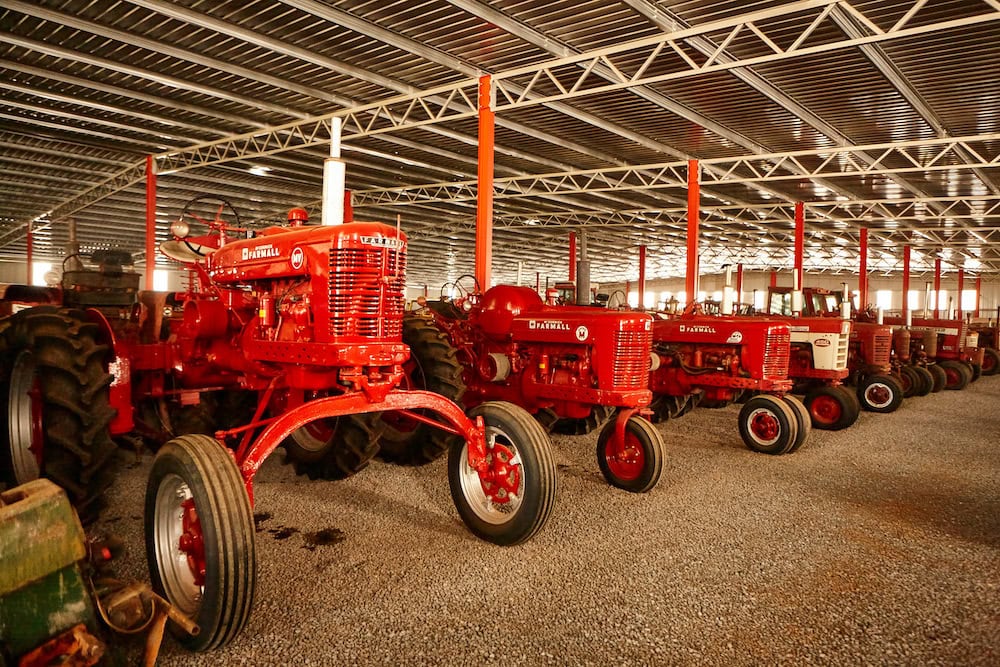 "Some days we have 10 or 15 visitors but other days it might be only two. When we have the clubs visit, there might be 30 or 40 people here," says Tom.
His tractors are from all over the world and the same can be said for his visitors: Belgium, Germany, America and New Zealand citizens have all made the trip way out to Inverell to discover the hidden gems that are parked on Tom's property.
"We used to have a lot of people on working visas drop in and have a look around. Not so much this year due to COVID, but they usually come here while they're working the harvest," he explains. "They see my collection online and they turn up wearing their clogs and have a look around," he says with a laugh. "They're always impressed."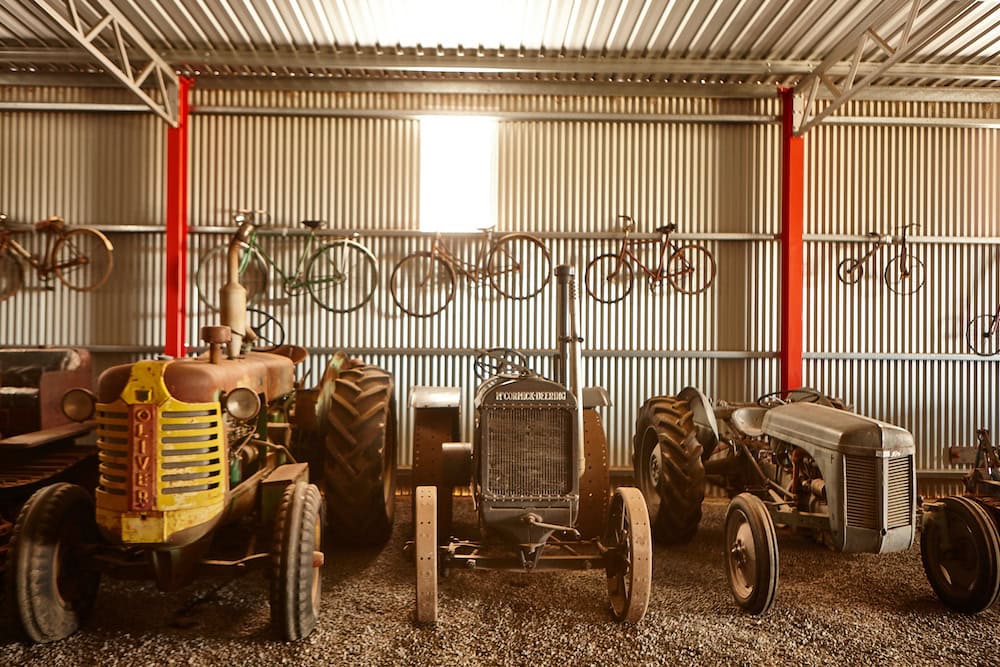 History in the making
Tom hasn't always lived in Inverell. His Dad kicked him off the family farm when he was a young man and told him to get a trade. As Tom sees it, it's the best thing his father ever did for him.
He completed an apprenticeship with a local International dealer in the 70s, and so it's no surprise that to this day Tom's favourite tractors are the older International models.
As a diesel mechanic he worked in Queensland mines and eventually moved to Port Macquarie with his wife. But the farm, which has been in the family for almost four generations, was where Tom started building up his business and his collection of tractors.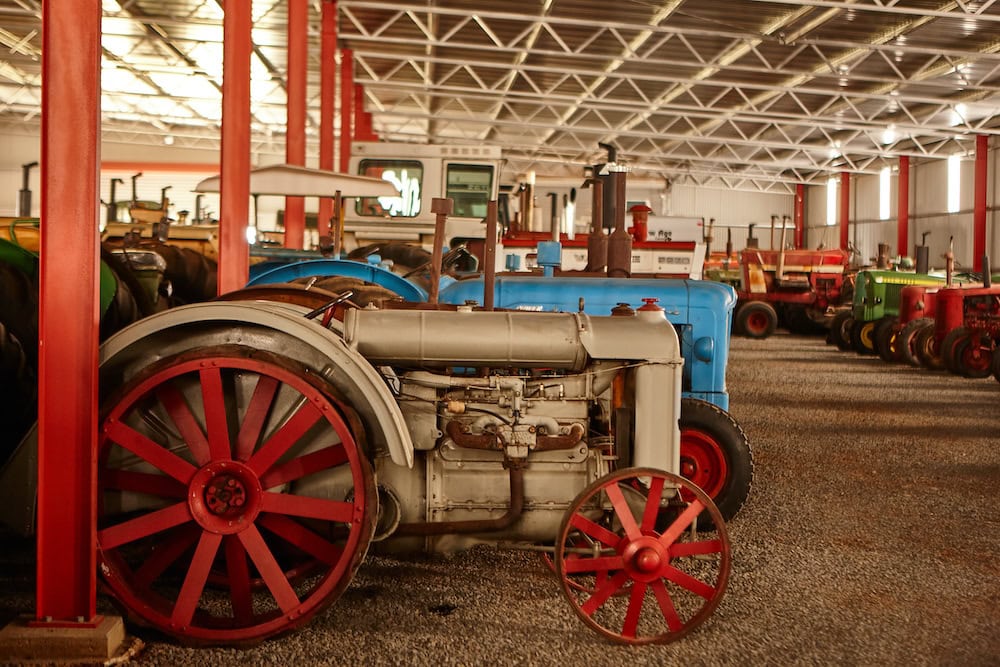 Tom's future museum all began with his grandfather's tractor – an American Hart Parr made in Charles City, Iowa, which is now basically a part of the family. However, a close runner for favourites is his 8-16 1914 Mogul, which is incredibly rare, not to mention cool.
"Between 1910 and 1920, there was a limited number of tractors around as most tractors were made overseas. International McCormick made Moguls and Titans, and I am proud to say that I have a few of both types," he says.
"I actually never had any intention of doing this – my collection has naturally evolved over the years and I found a lot of old tractors by doing field service as a mechanic.
"I have to say – often people are in shock when they first lay eyes on what's inside my sheds, and they ask – 'Where in the world did you get all of this?'"
"There are some rusty looking tractors here – some of them have been restored mechanically but we don't paint them. We like to keep them in their working clothes."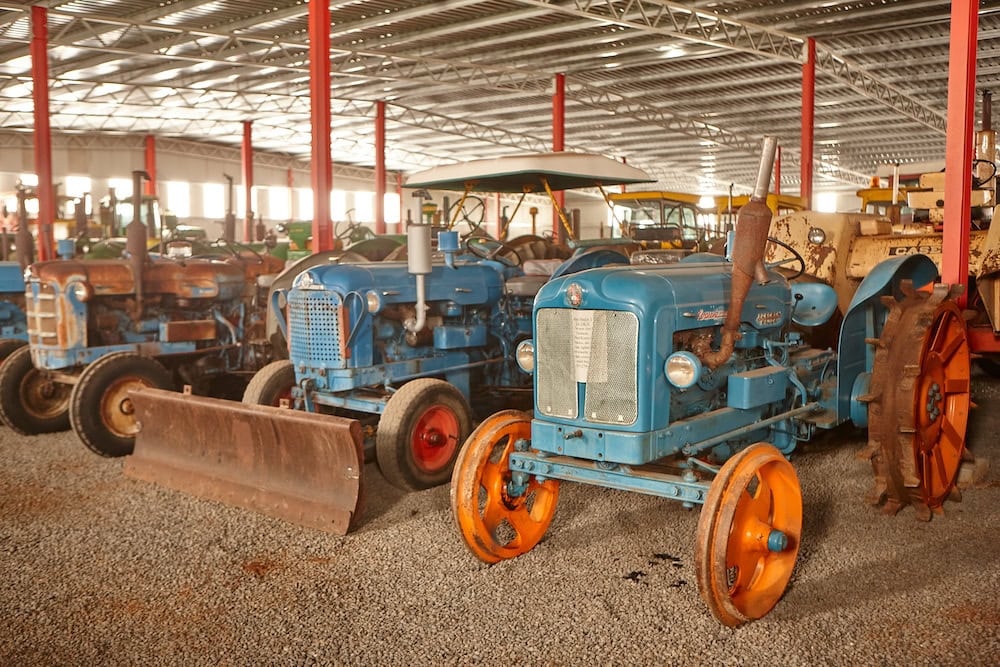 The most expensive tractors in Tom's collection are the Flaming-4-Titan and the 1956 50-D-David Brown. Although Tom admits it's hard to put a figure on a tractor as sometimes it's only worth what someone is willing to pay for it.
The coveted collection is also home to a variety of brands: Lanz Bulldog, Chamberlain, Case, The Grey Ferguson, John Deere and International, to name a few. "There are some unusual little tractors here that most people haven't seen before," Tom says.
"People think little or they think big, but they don't often think in between. Tractors come in all shapes and sizes."
Out with the new in this tractor collection
As a part of Tom's wrecking business, he often deals with late-model tractors.
"They're very expensive," he says. "Some of the new tractors that we wreck are only four or five years old. The owners can't sort out the electronics or they have huge transmission failures that cost a fortune, and it just doesn't make sense to keep them.
"If you service machinery properly, it will look after you and last longer. Old tractors like that. Sometimes I find when it comes to modern technology, it doesn't matter how well you service something, it can still fail – especially when it comes to electronics or hydraulics. They're so complicated. Older machinery is always simpler, and simplicity usually means reliability."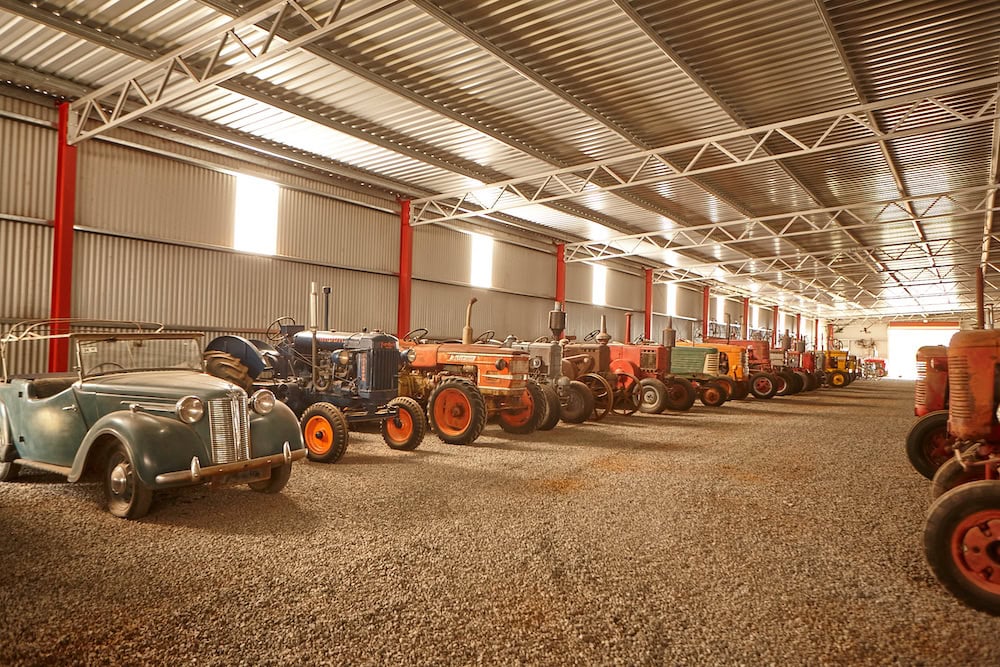 Tom lives and breathes his work, and he says the best part of his lifestyle is the people he meets who love exploring his ever-growing collection. "Most of the people who are interested in what we do are generally great people with a similar passion to mine," he says.
If you enjoyed this story on Horwood's tractor collection, you might like our feature on the history of tractors in Australia.