NSW Farmers told the Senate Inquiry into Definitions of Meat and other Animal Products that plant-based foods will be part of our future, but the word 'meat' needs to be protected.
Red meat, poultry meat and seafood industry leaders voiced the same message at last week's inquiry, citing numerous examples of consumer confusion over labelling of plant-based products.
NSW Farmers' recommended that images of animals should be prohibited on alternative protein labels and that those labels should bear a clear statement declaring it is not 'meat' or 'milk'.
NSW Farmers President James Jackson said while there was a place for the alternative and plant-based protein sector, clear labelling was needed to protect existing industries.
"When you hear the word 'meat', you think cow or sheep or chicken," Mr Jackson said.
"There is a growing demand for non-meat alternatives and NSW Farmers supports further research and development into agricultural products including alternative proteins, but at the end of the day 'meat' means 'meat'.
"We believe there is room in the marketplace for both animal and plant-based proteins, but there needs to be clear labelling in place."

NSW Farmers President James Jackson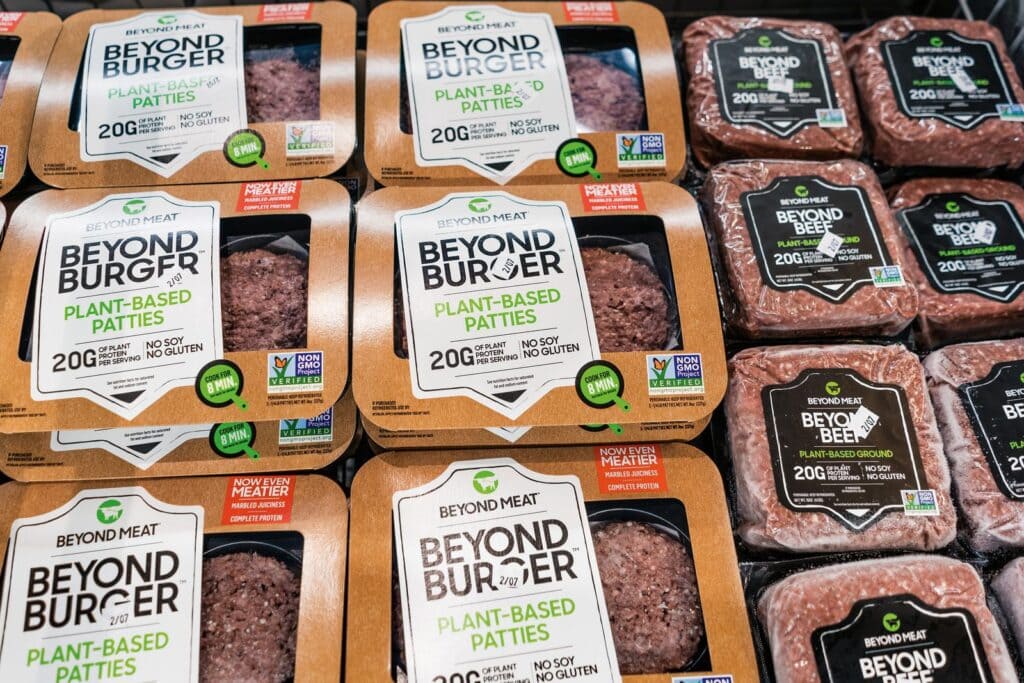 Research from the Australian Farm Institute shows that the demand for protein will be so great by 2050 that animal agriculture won't be able to meet it alone, and alternative proteins will be complementary – rather than competitors – to traditional industries.
"We're committed to growing our agriculture sector to $30 billion by 2030 and this will involve new opportunities such as alternative proteins," Mr Jackson said.
"But we must remember that demand for our world-class Australian meat both here and abroad is very strong, and we need to protect that reputation that has been built on by the R&D and marketing that industry and government has paid for."
Chair of the Australian Beef Sustainabilty Network Tess Herbert agrees.
"I have no issues with the products themselves. I am a food producer and I understand the place of innovation and diversification," Mrs Herbert said.
"I do, however, have issue with the marketing of these products with words and images long associated with red meat. If this is genuinely an attempt to provide an alternative to our product then they should have alternative imaging and alternative words."
"We need to separate these products from our industry. They have their own resources to develop their own language, without using ours."
Cattle Council of Australia president Markus Rathsmann and Sheep Producers Australia chief executive officer Stephen Crisp said the only way to fix the problem is with legislative change or regulatory change in the food code.
Vegan groups also had their say last week, telling the senate committee its inquiry into the labelling of plant-based meat alternatives is a "protectionist and anti-competitive" move against the growing industry.
Crowing about chicken meat
Chicken meat is the favourite meat of Australian consumers, representing close to 50 per cent of all meat consumed in Australia.
On average, each Australian consumes approximately 47 kilograms of chicken meat per annum, which is a tenfold increase in chicken consumption from a base of just over four kilos some 60 years ago.
Dr Vivien Kite, Executive Director of the Australian Chicken Meat Federation, said consumers have come to expect chicken meat to be consistent in flavour, tenderness, juiciness, texture and all those factors associated with eating quality.
Dr Kite said the industry has invested heavily in building recognition and trust in what the brand 'chicken' means.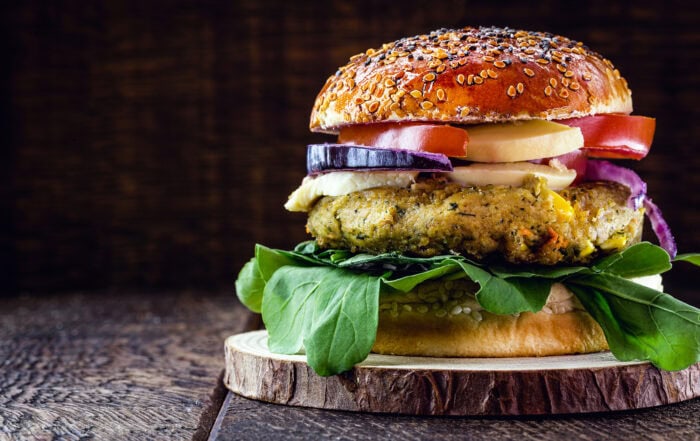 "We are not opposed to new manufactured plant based or synthetic protein products being offered to consumers, quite the opposite," Dr Kite told the inquiry.
"We also note that there are many of these sorts of products out in the market which have adopted a really responsible approach to their labelling and marketing, and that they position themselves quite differently to animal based protein in their presentation."
"But what we strongly object to is where manufacturers of plant based or synthetic protein products seek to steal consumer goodwill, recognition and trust that has been built into category brand chicken, overtly using terms such as 'chicken' or 'chicken meat', or using imagery of chickens in their branding and packaging."
"In so doing, we believe that they're deliberately exploiting consumer trust in recognition of chicken meat to drive sales of non-chicken products that, potentially, consumers wouldn't otherwise have actually purchased."

Dr Vivien Kite, Executive Director of the Australian Chicken Meat Federation
Dr Kite said plant based and synthetic-manufactured-protein products should be prohibited explicitly from using descriptors or terminology such as 'chicken', 'turkey', 'duck', 'beef', 'lamb', 'pig' or 'meat' on their branding and labelling.
"Mandatory labelling standards must be introduced to ensure that those principles are actually adhered to," Dr Kite told the inquiry
Click here to view the NSW Farmers submission to the Senate Standing Committee on Rural and Regional Affairs and Transport Inquiry into Definitions of Meat and other Animal Products.
NSW Farmers is encouraging farmers to add their voice to proposed reforms to animal welfare legislation. Read more here