The Kids to Farms project, which is endorsed by NSW Farmers and funded through the federal government, enables students to spend anything from an hour or two to a whole day on a farm, learning about where their food comes from. The project builds on other initiatives – such as the Cows Create Careers project, that was established in 2004 and involves more than 1,500 students annually.
Dairy Australia's Picasso Cows curriculum program for primary students aligns a school with a local dairy farmer and teaches children about their favourite dairy food. It has involved more than 1,000 schools since 2009.
These are just some examples of why the key for achieving $30 billion by value of agricultural production by 2030 is education. Agricultural education programs teach students how to be farmers, and trains tomorrow's scientists, nutritionists, teachers, drone pilots, software developers, agronomists, and many others.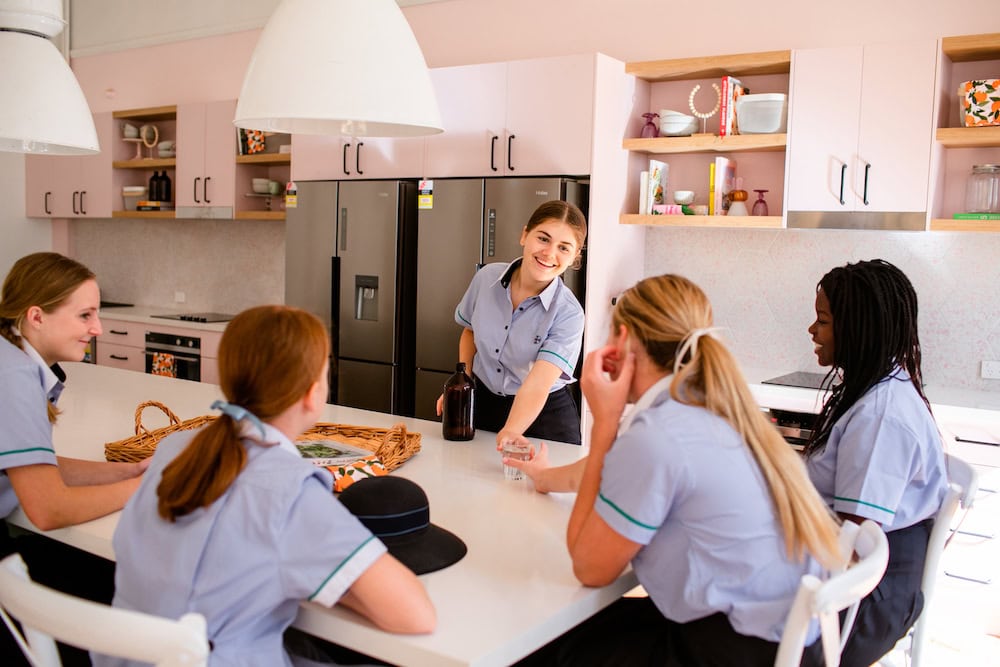 In NSW, education department figures reveal the number of students enrolling in HSC level agricultural electives has remained steady at around 1,500 students.
Agriculture is already embedded within compulsory food and technology subjects in years 7 and 8, and schools and teachers are also encouraged to come up with ways to integrate agriculture and food production into the food and technology subjects. 
There are four specific agricultural schools in NSW, and approximately 300 government and non-government schools offering agriculture and VET primary industries elective subjects.
For many rural children growing up embedded within an agricultural environment, importance is placed upon learning about a wider world, and to help them do that, a number of schools offer scholarship programs. Here we look at some of them.
Preparing young women for the modern world
One of the biggest girls' boarding schools in NSW is Loreto Normanhurst, and more than 85 per cent of the school's boarders are from rural NSW. There are more than 190 boarders at the school in 2023, contributing to a broad and rich culture of experiences and learning, fostering friendships for life among the student cohort.
Loreto Normanhurst's Bursary and Scholarship program is focussed on enabling girls from rural and Indigenous backgrounds to access the school's holistic curriculum.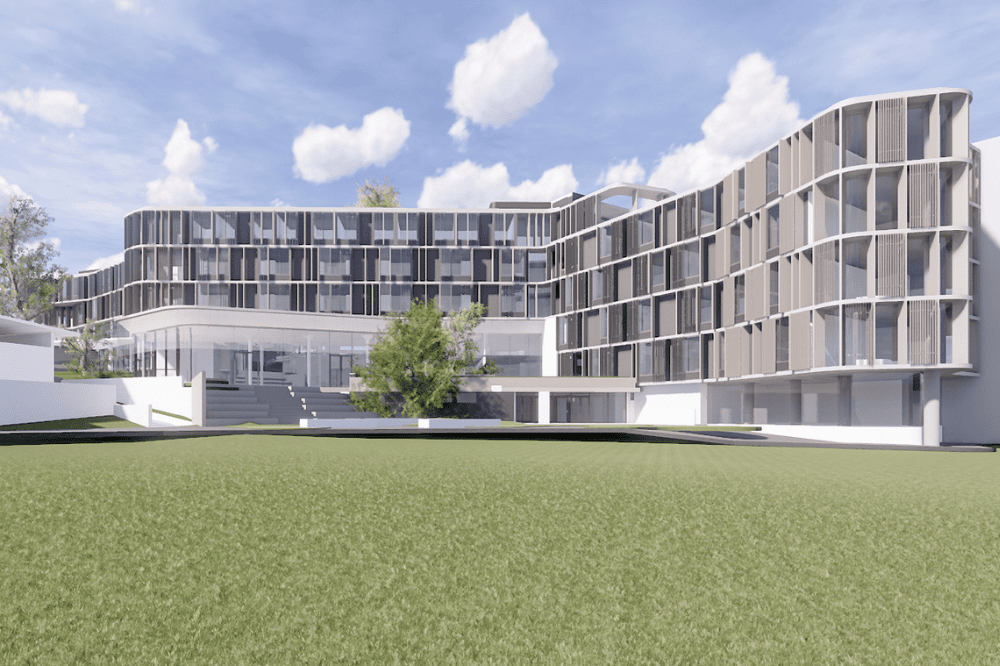 Celebrating 125 years of excellence in education, the school is not resting on the laurels of past achievements, and instead, is looking to the future.
A 30-year masterplan includes a new purpose-built boarding school due to be opened in 2025. This will provide increased boarding accommodation to more than 200 students, flexible communal spaces, and reflect the school's vision to create a modern, ecologically sustainable home for boarding students.
The boarding school is available for students needing full time and flexible boarding options. This includes catering for students participating in extra-curricular activities, who also live locally.
The school's open day on March 4, 2023, is an opportunity for families to tour the school and learn from existing students about their experiences at Loreto Normanhurst. 
Agricultural and equestrian pursuits
The only co-educational boarding school in Bathurst, Scots All Saints College boasts a working farm for cattle and sheep, an equestrian centre, as well as full showjumping and cross-country courses.
The College Farm is set on about 40 hectares of the campus and hosts both Limousin and Australian White studs, livestock cross-breeding and finishing programs, and rotational cropping.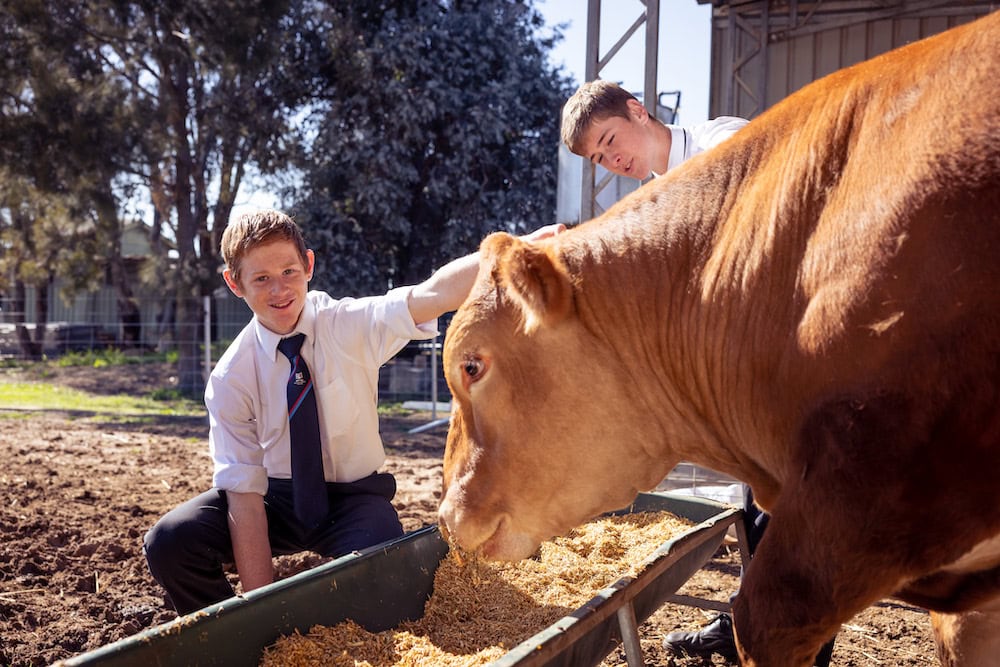 A unique feature of Scots All Saints College is the facility for boarding students to bring their horses to school during the term. The equestrian centre is close to the boarding houses, and students can choose between shared paddocks, large private yards, or a combination of paddock
and yard.
The well-appointed boarding houses provide accommodation for students in years 7 to 12, enabling them to walk to class and participate in a variety of after-school tutorial and homework programs.
When students are participating in sporting fixtures and cultural events, the parent accommodation enables remotely located families from a distance to attend and enjoy their child's involvement.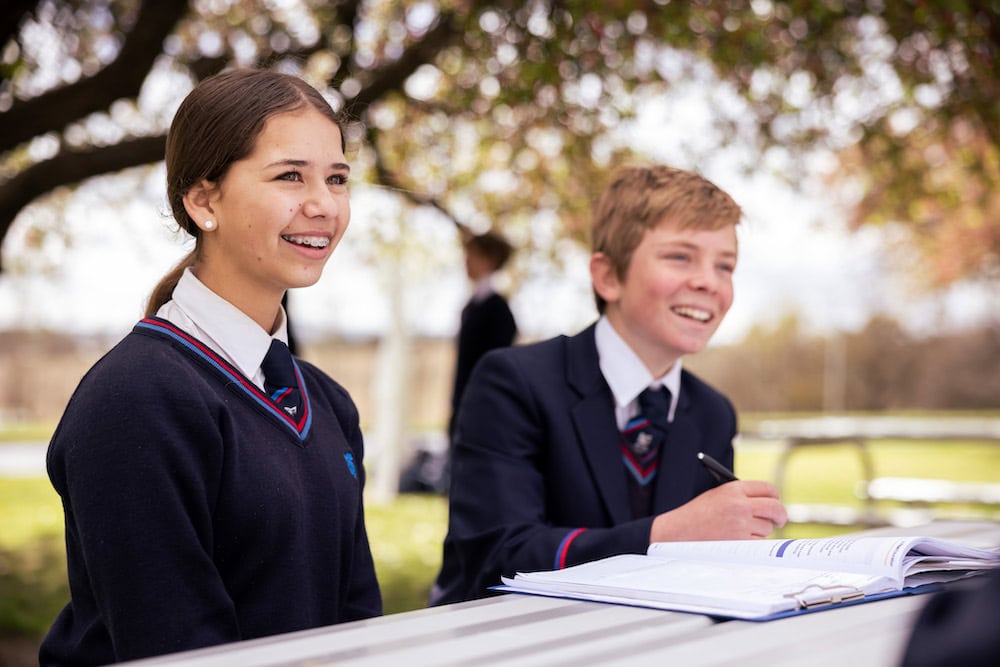 An annual scholarship program assists with tuition and boarding costs, and is open to new and existing students seeking to join Scots All Saints College in 2024.
Students are invited to apply for a number of scholarships – academic, all-rounder, agriculture and performing arts – music, dance and drama.
Making positive connections
A sense of belonging is crucial for positive wellbeing and learning for many people, and in particular adolescents. Wesley College's boarding facility, Learning in Residence, provides an innovative and contemporary home for students in years 9 to 12.
The eight two-storey residences each house up to 16 students and one staff member. Small group tutorials and individual learning assistance supports students to complete their homework and assignments, balanced against sport, performing arts, community service, debating and other co-curricular activities.
During the year there are numerous opportunities for creating positive connections between boarders, with initiatives including welcome letters from peers, community dinners, a gratitude box, student acknowledgements and weekly check-in conversations with mentors.
Student feedback, combined with staff input and resourcing, has led to the development of a variety of activities and events that anchor students to their cohort and community.
Wesley College's boarding facility is situated within the school's spacious Glen Waverley campus, and it offers weekly and full-time boarding – catering for the needs of students from afar and near. Students from metropolitan Melbourne, rural and regional Australia, and international locations, all benefit from staying at Wesley College's boarding facility.
A leading co-educational open-entry International Baccalaureate World School, Wesley College's Senior School students have a choice of academic pathways – the Victorian Certificate of Education or the International Baccalaureate Diploma Program.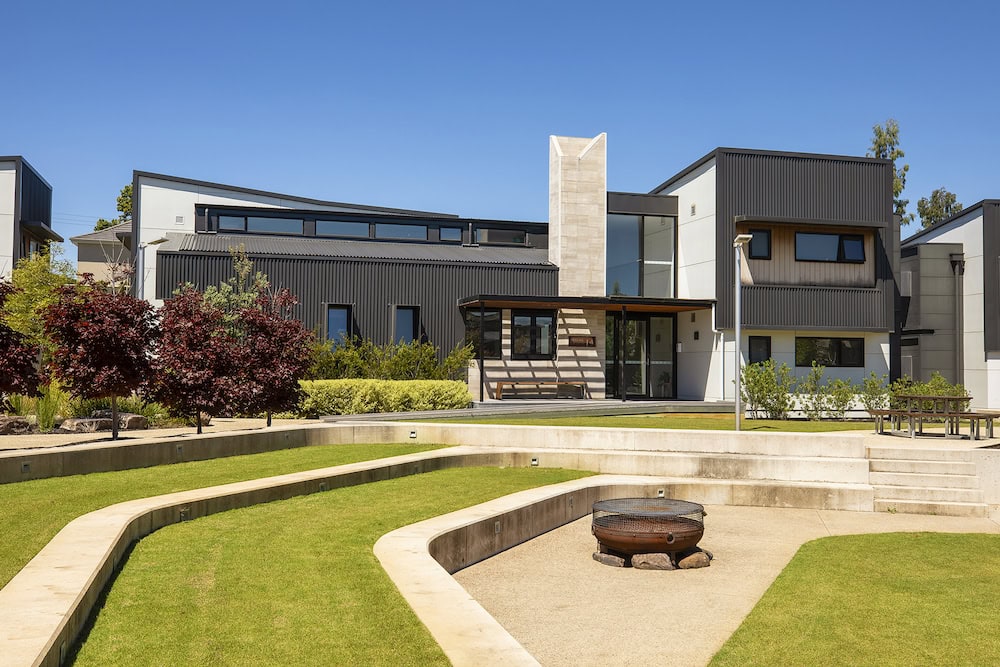 Learning in the Harbour City
Located only eight kilometres east of Sydney's central business district, Kincoppal-Rose Bay is nestled in among extensive private bushland, with easy and direct access to harbour beaches.
Kincoppal-Rose Bay school educates boys and girls from three years of age to the end of year 6. From years 7 to 12, Kincoppal-Rose Bay educates young women, offering day and boarding places at the school.
The school's Sacred Heart values are central to contemporary learning and practice, and the school is part of an international network of 150 schools across 41 countries. This unique network provides students with the opportunity for international exchanges, on their quest to becoming globally minded citizens.
Against the serene backdrop of Sydney Harbour, boarders at Kincoppal-Rose Bay live and learn on the picturesque edge of Australia's biggest city, with the natural bushland and foreshore setting providing opportunities for an array of exercise and outdoor activities.
Boarders can also take advantage of the many cultural and learning opportunities within Sydney, visiting museums, galleries, local cinemas, local markets and sporting games within a short distance.
On weekends, boarding staff facilitate an array of activities on campus and around the city, including beach activities and water sports such as kayaking, stand up paddle boarding and surfing.
Boarding closer to home
Boarding regionally at Kinross Wolaroi co-educational school in Orange is increasingly a strong option for parents wanting to keep their children connected to home and family, while receiving an education with academic challenge, and co-curricular opportunities.
Of the 1,100 students attending Kinross Wolaroi School from prep through to year 12, around 320 of them are boarders. Boarding is available from years 7 to 12, and about 40 per cent of the senior school students are residents in the boarding facilities. Boys live on the main school campus, Wolaroi, and girls live on a separate campus five minutes away.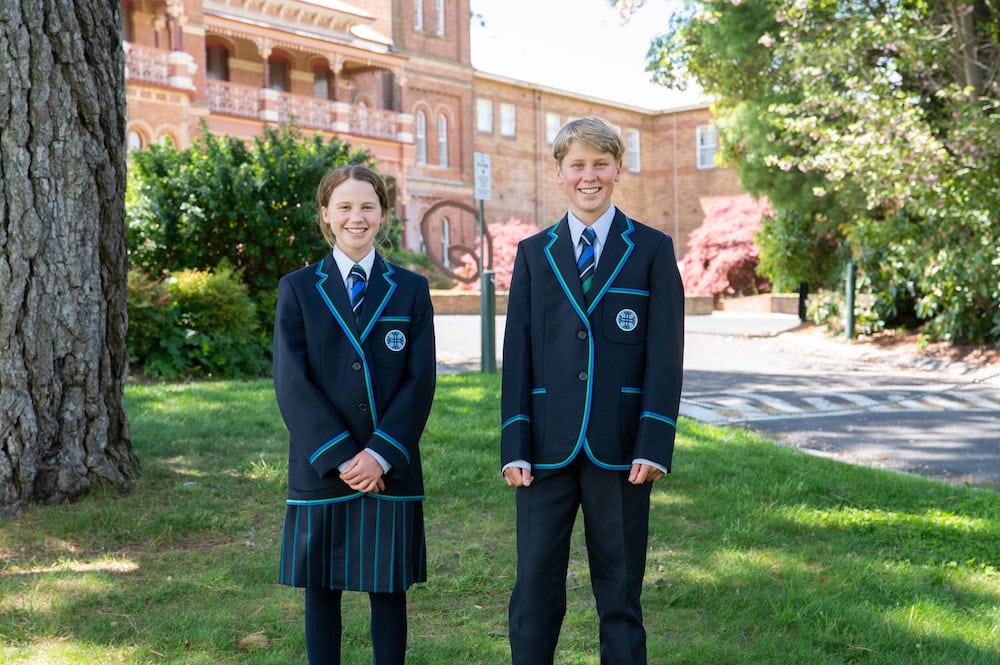 The majority of students boarding at Kinross Wolaroi School are from families living in regional NSW, and they relish the extra opportunities at the school – from supported homework study, to a busy weekend activity program, and creating friendships that will last a lifetime.
The emphasis on creating a boarding home at Kinross Wolaroi School helps students to develop independence and a strong sense of self.
Parents are welcome to visit during term time, enabling families to spend quality time together, while their children benefit from a strong academic program on a regional campus.
Extra curricular activities include debating, rowing, the cadet program, pathways to higher level sport and academic challenges, and participation in the Duke of Edinburgh Award Scheme.
Investing in the future
Agriculture is embedded within STEM education – science, technology, engineering and mathematics – and has been recognised as a highly technical and specialised field of learning for future generations. To this end, the NSW Government has made agriculture compulsory as an education topic.
To ensure mandatory agricultural education within the syllabus by 2024, the aim of the current NSW Government, resources need to be allocated for teacher professional development and supporting curriculum material within and outside the classroom.
The NSW Government has also committed to investing in a new Centre for Excellence in Agricultural Education and has acknowledged the importance of partnerships in delivering high quality lessons and activities.
The Primary Industries Education Foundation Australia, through its Primezone Academy and Farmer Time programs, hosts more than 600 curriculum-aligned food and fibre education resources, aiming to embed the value of Australia's food and fibre production in schools and community.
If you enjoyed this feature on agricultural schools, you might like to read our story on agricultural programs in regional schools.