As Slim Dusty once noted – "There's nothing so lonesome, so morbid, so drear, than to stand in the bar of a pub with no beer". The beer isn't the problem at the Warialda Golf and Bowling Club in Northern NSW. No worries there. It's COVID-19 that caused the lonesome blues in a place where clubs are the heart of the community. 
"There have been times when I have walked into the Club on a Friday afternoon – which is usually our busiest time during the day – and I've felt more than a little dejected," recalls Warialda Club President Mathew Williams.
"We'd have between 25 and 30 people in the dining room and bar sitting around a couple of tables sharing a drink and laughing, telling tall tales, and poking fun at each other.
"But since the pandemic kicked in, we've had to separate everyone and make sure they sit just four to a table with all the proper distance between them. We might get 10 blokes in from the golf course on a Friday and not only is business down as a result, but the atmosphere just isn't the same. It's quite sad."
And here is the cruelest irony – the region hasn't had a single case of COVID-19. In fact, as far as many of the locals know, they haven't even had anyone tested for the virus. And yet, its effects – both financial and psychological – have been long and disturbingly deep.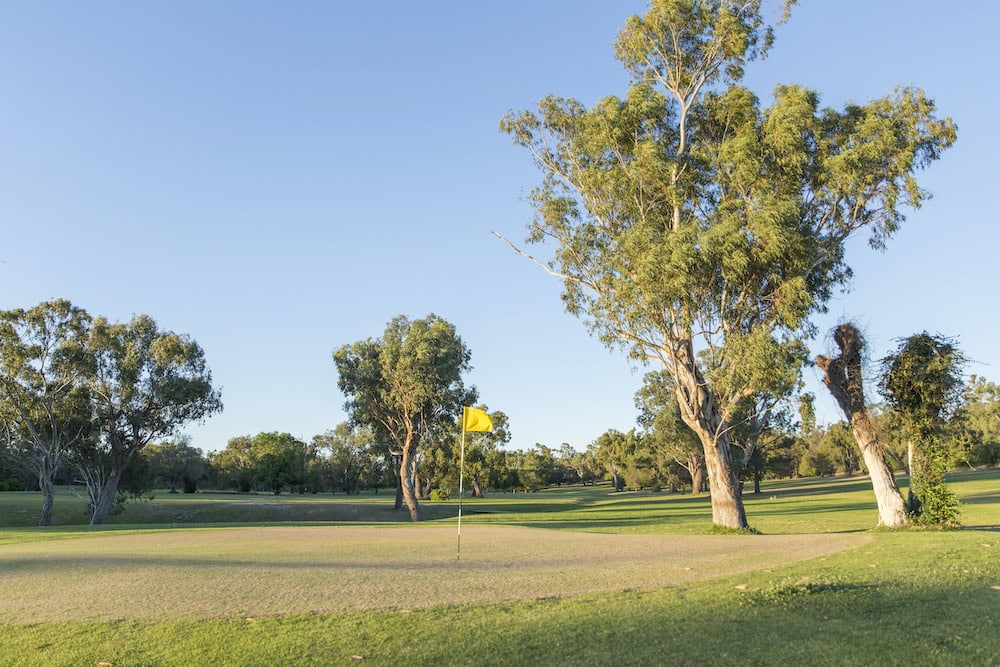 Vital part of the social fabric
The Warialda Golf and Bowling Club holds a unique position in the Northern NSW town, which has a regional population of about 1,300 people in a shire of 5,000.
One of the few eateries in town is at the local pub, The Commercial Tavern, which is highly regarded for its traditional pub food including steaks, schnities and flathead and chips.
But if your taste is angling toward something a little more exotic, then the Warialda "Golf n' Bowlo" is the go because it's got the only Chinese restaurant in town (in fact, it's the only other restaurant in town), complete with red and gold Chinese lanterns suspended above the dining room tables.
That's a fact that goes some way to explaining why the Club is such a vital part of the social fabric of the town – it's the sporting and social hub around which the community revolves.
It might be difficult for someone from the city to fully appreciate just how important an establishment such as a bowling club can be in a small town, says Matthew. "City folks wouldn't get it because they have such a wide range of choices when it comes to dining out or having a bit of fun or a few beers on a Friday night. Here in Warialda, we're a very tight community."
Mathew also runs a mechanical and fuel supply business in town. "Everyone knows everyone. No matter what happens during the week, you can always walk into the bar at the golfie and find a friendly face. It's like a little haven where you can brush off the dust and push your worries off to the side for a while."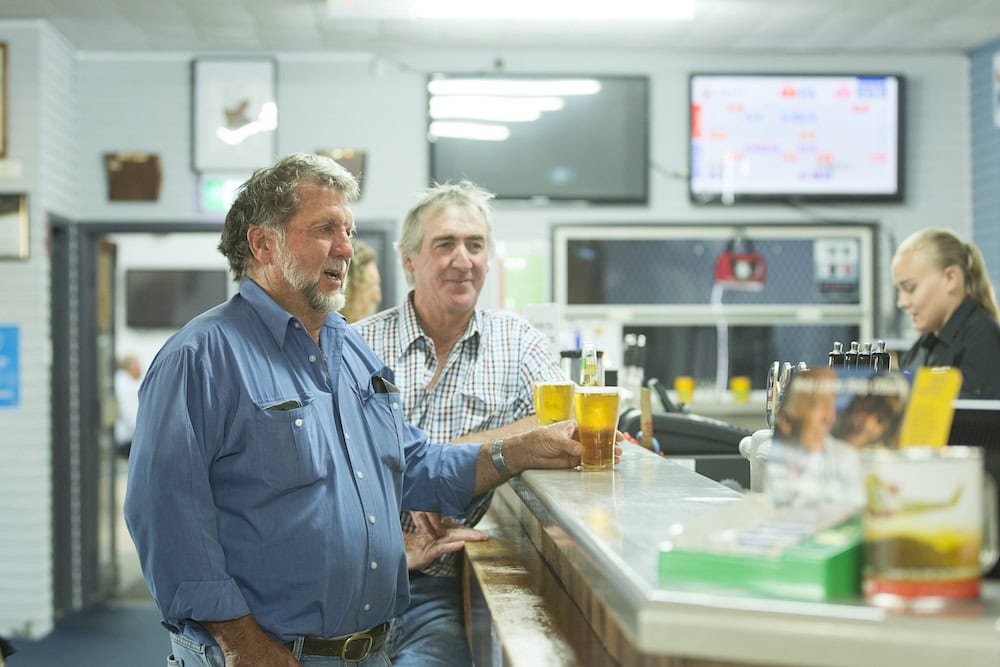 During the COVID-19 crisis, that community cohesion was challenged not least because the Club was reduced to serving takeaway food from the back door while also providing a few externally consumed beers for thirsty golfers. Yet at the same time, the Club had to keep its lone greenskeeper employed looking after both the bowling greens and the golf course.
"In a business sense, the greens are our biggest capital asset," says Mathew. "We couldn't let them go or we wouldn't have a business to come back to. But in that sense, the government's JobKeeper payments made a big difference for the Club. Even so, being the type of community that Warialda is, we also relied on a lot of volunteer support to get things done around the place and as a club, we are extremely grateful for that."
More than beer, bowls and birdies
The Club is much more than beer, bowls, and birdies. It performs a crucial role in the community as the meeting place for a wide range of community groups including farmers.
NSW Farmers' Regional Services Manager Mick Collins is also the bowls President at Warialda, and has even been known to moonlight at the club as a volunteer barman.
"This small community and lots of others across the state were already struggling because of the drought long before COVID-19 came along," says Mick. "On top of that, Warialda is not far from the Queensland border – only about 100 kms – so we have missed out on quite a bit of tourist trade too. So, we have copped it from every direction."
He says that many people don't realise the importance of a Club in a small town. "A lot of farmers come in at the end of the week to get away from the farm and play a round of golf with their mates. That's vastly important for a lot of them, especially in the context of the drought and the strains it has imposed out here. It's pretty much the only outlet they have. The Club is also the place for all sorts of meetings – for sporting groups, the Lions Club and the Warialda Show committee for instance."
Pre-COVID-19, the Club attracted about 130 people on a Friday night. These days it's more like 40 – 50 or so allowing for social distancing.
"There's a real flow-on effect for the local economy," says Mick, explaining that the Club buys all its meat from the local butcher, groceries from the local supermarket, fuel from the local fuel depot, and chemicals from the local stock and station agent.
"It's an integrated economy," he says. "But to have COVID-19 come in on top of drought, that was the nail in the coffin for a lot of little places. If it weren't for government assistance there's a good chance we would have shut our doors too."
But the people of Warialda have been through a lot in the past hundred years or so, and they are not likely to let something like a pandemic get on top of them.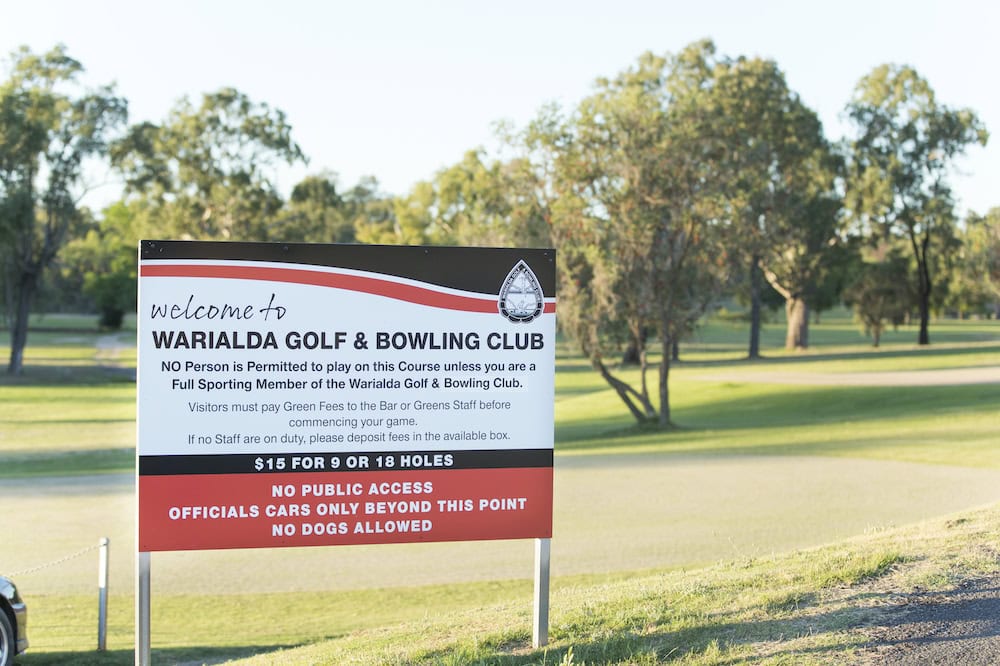 The government has just awarded the Club a $250,000 refurbishment grant under the NSW Drought Assistance Fund "That will go a long way to putting the club back on its feet," says Mathew. "The club house was built in 1951 and we need a new kitchen. In fact, we need just about everything! In a small town, the Club is the beating heart of the community and we're going to keep it beating as strong as we can."
Getting back to normal
Jonathan Tuckfield, NSW Farmers' Regional Service and Sales Manager says clubs across rural NSW are an integral part of many small communities. He says that of the 400 farmers meetings scheduled during the past seven months, less than 200 have gone ahead.
In another example, Southern Region manager Daniel Brear says that of the 24 NSW Farmers Branches in his area of the state along the Victorian border, only seven have managed to hold a meeting.
"That's has a huge impact on farmers from an organisational point of view, but it also makes it hard to maintain contacts and friendships," says Jonathan. "Everyone is hoping that as these restrictions begin to ease, we can all get back to business as well as get together socially."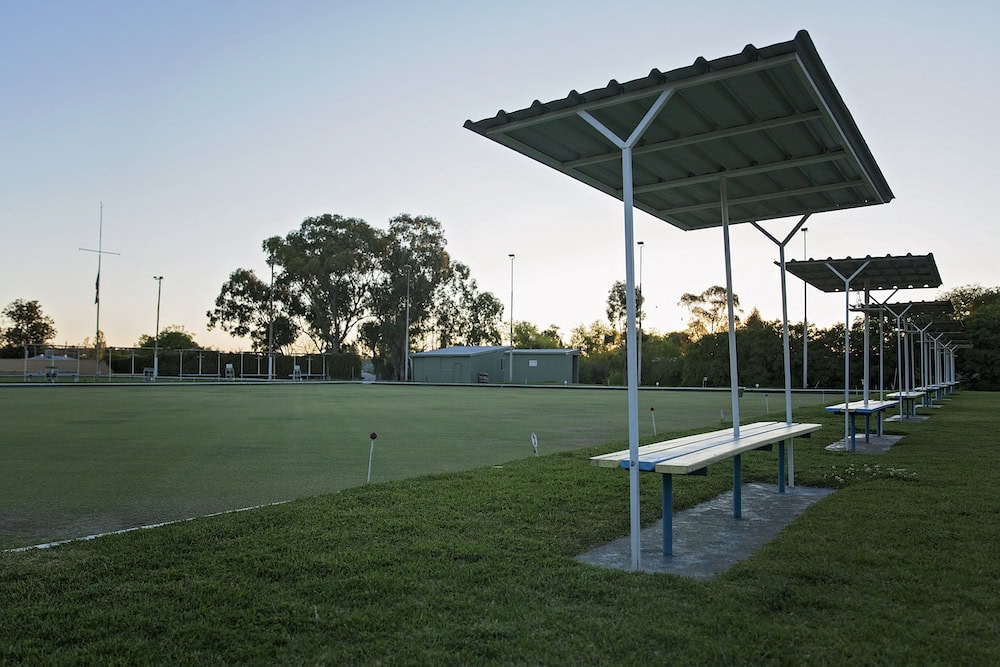 If you enjoyed this story, you might enjoy our feature on a couple who have turned baking for markets into a busy career change.