An increasing number of farmers are turning to drone technology as a way to manage their farms, but flying one is not as easy as it appears with specialised drone training and a knowledge of Civil Aviation Safety Authority (CASA) rules and regulations crucial.
To help farmers learn more about drones and better understand their uses and benefits, NSW Farmers has teamed up with Tocal College, and Ben Watts and his company Bralca – located near the Central West town of Molong – to offer specialised drone training programmes.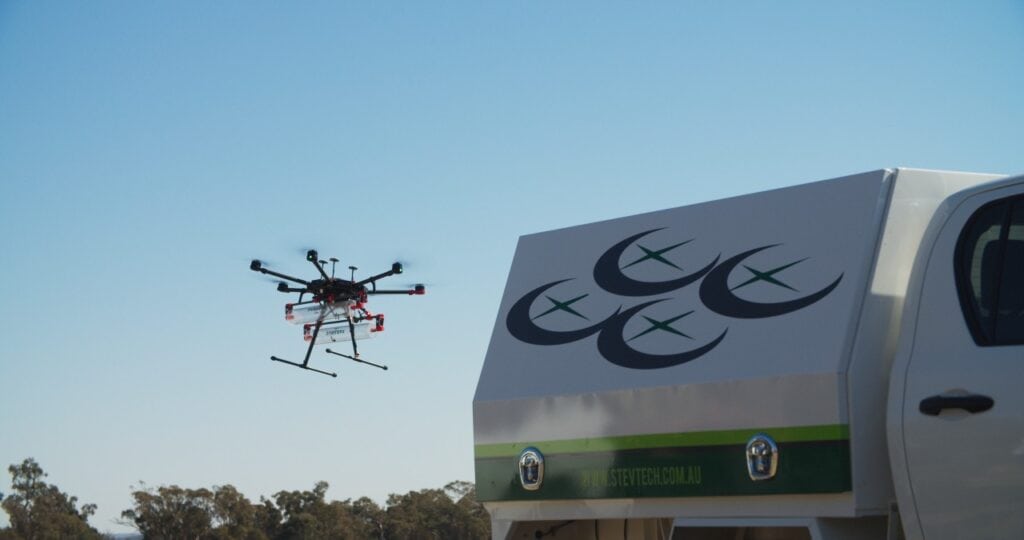 Ben says demand is high among the rural community and whenever a drone training course is advertised, it is over-subscribed within days.
"Many people do the training to find out about drones," Ben says.

"Some people decide it's not for them, others have bought a drone 12 months ago and need training. It is not unusual to meet a farmer who uses a drone to check the stock."
But one thing is certain, farmers of all backgrounds are showing interest in drone technology.
Ben points out that some want to use the drone to check stock on a property so they don't have to drive over the land and impact the soil.
Others on broadacre properties need the full spectrum of on board drone resources not only to check crops and stock but also to identify problems with soil, weeds and plant health so they can quickly do something about it.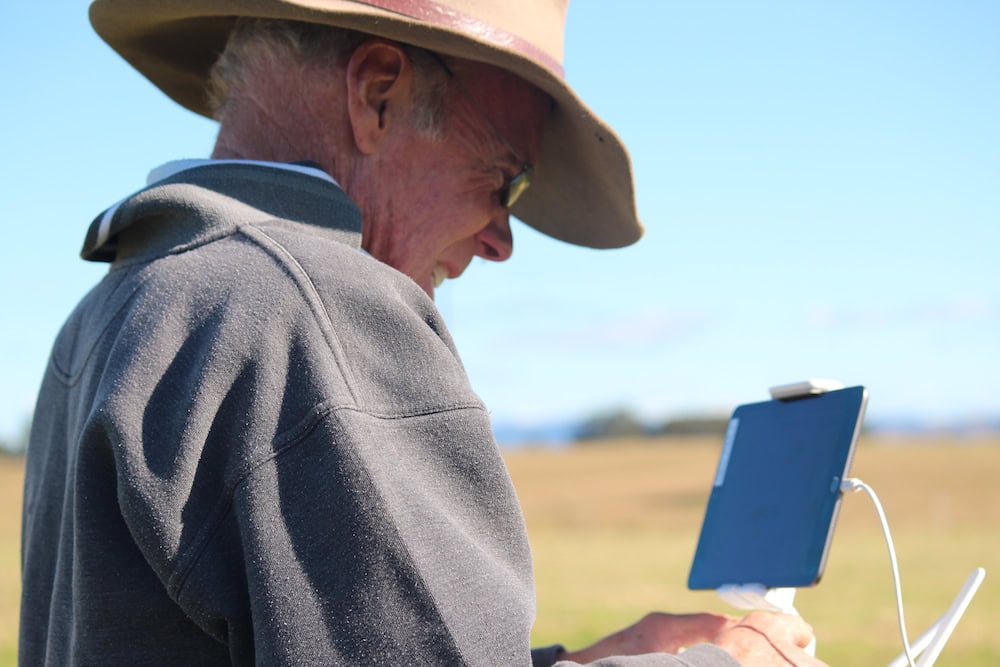 Not as easy as it looks
He admits that flying a drone is not always as easy as it looks.
"The best way is to get a young relative to help," Ben jokingly suggests.
On the serious side, knowing how to operate a drone safely and understanding the rules that the drone pilot must abide by, is vital making drone training essential.
Rules and regulations
The Civil Aviation Safety Authority (CASA) website provides the rules and regulations relating to the use of drones and the obligations of the person flying the drone.
In deciding which drone to buy, Ben admits that the choice is broad and often complex.
"If you choose a drone below $600 it is most likely a hobby-type drone and probably not too good for the complex job required. A top-class drone for farm work could easily cost from between $3000 and $6000," Ben said.
Ben says that aspiring drone owners can look for advice from the NSW Farmers' website which provides some guidance on types of available machines.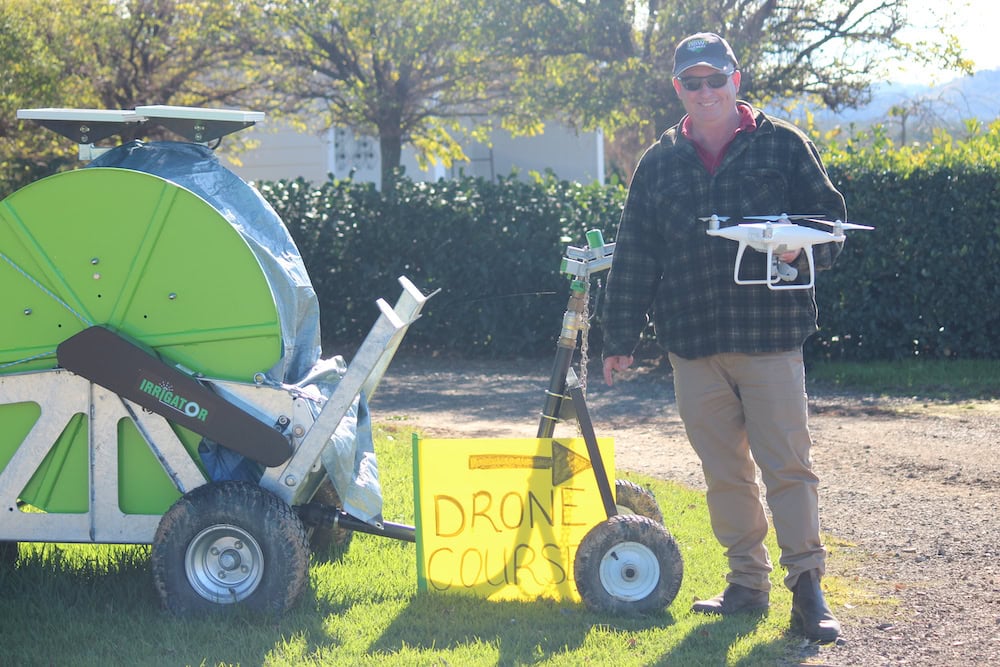 CASA Rules: the dos and don'ts of using drones
Only fly one drone at a time
Always fly drones within visual line-of-sight
Only fly drones during daylight hours
Avoid flying in cloud, fog or heavy rain – you should be able to see your drone with your own eyes at all times — not by using binoculars or watching a video screen
Do not fly a drone behind trees, buildings or anything else that stops you seeing the drone at all times
Do not fly a drone higher than 120 metres above ground level – that's about the height of a 35-storey building, or length of a football field
Do not fly a drone closer than 30 metres to people – other than those helping to fly or navigate your drone over or above
Do not fly a drone closer than 5.5 km to a controlled aerodrome or airfield – usually those with a control tower
If you fly a drone, or remotely piloted aircraft (RPA), for business or as part of your job, you must get an RPA operator accreditation to fly it by 28 January 2021.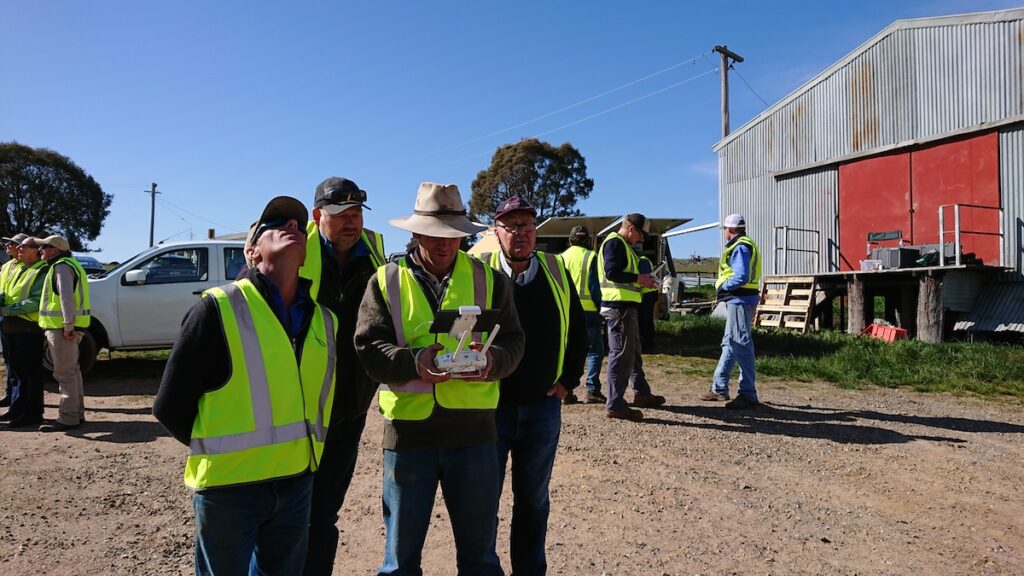 SafeworkNSW rebate for drones
Farmers may be eligible for $500 rebate from SafeworkNSW for the purchase of an eligible drone.
The drone rebate joined the Quad Bike Safety Improvement Program (QBSI Program) in February 2019. The QBSI Program has recently received an extra $2.2 million dollars in farm safety funding from the State Government.
NSW Farmers lobbied for the inclusion of drones in the QBSI Program after hosting a series of drone training sessions for farmers that identified the safety benefits of this flying farm management tool.
To be eligible for a drone rebate you must already own an agricultural quad bike or side-by-side vehicle, attend an eligible safety interaction before purchase, and meet the other terms and conditions of the Quad Bike Safety Improvement Program.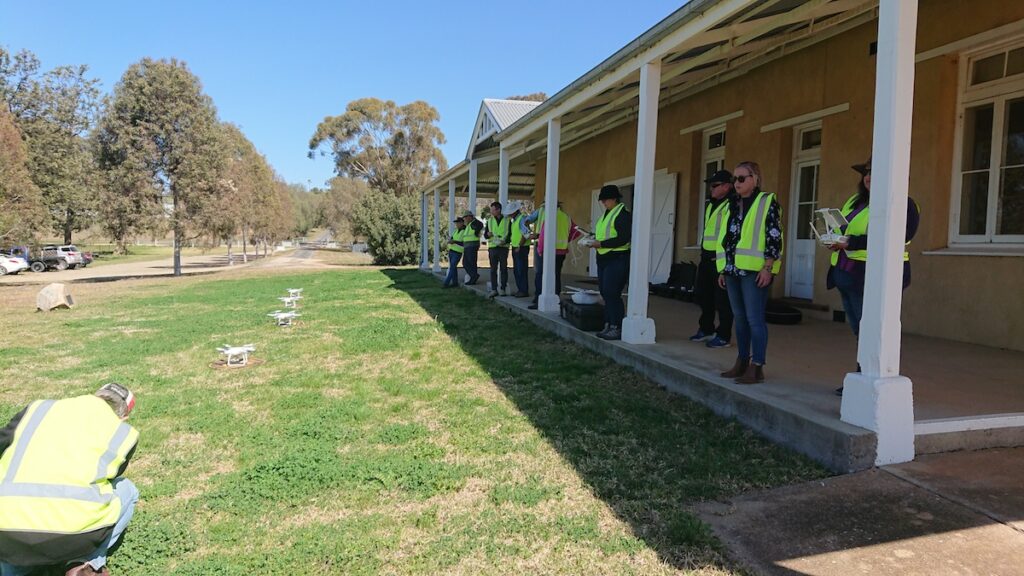 If you enjoyed this story, you might like our feature on hydrogen vehicles.