While recent widespread rain in the state is bringing hope that the drought may finally be breaking, the past several years have been tough for all primary producers and beekeepers are no exception. What some say is the worst drought in 200 years was followed by bushfires then the COVID-19 pandemic. But now there is some good news in that pollination services will be available soon for beekeepers.
According to NSW Apiarists' Association president Stephen Targett, honey production is down 50 per cent and the bushfires cost many beekeepers their hives and bees, particularly in the Batemans Bay and Tumbarumba areas.
"In NSW, just under 10,000 hives were destroyed and, in some cases, the fire went over the apiary because it was in a cleared area," he says, "but the surrounding bush burned and around 90,000 field bees were lost. Many of those hives won't recover in time to go down south for the almond pollination season in July and August so it's a double whammy for beekeepers."
Light at the end of the tunnel
It's not all doom and gloom however. After widespread rain in bushfire-affected areas, the bush is starting to regenerate as trees sprout new growth. "It's good that the trees are not dead," says Targett, "but they're not going to be producing any usable nectar or pollen, which is what the bees need, for five years. But there are some weeds and other understorey species coming up now there is some soil moisture, and they are good for pollen and nectar which will help the bees build up their reserves to get through winter."
Every year, 150,000 hives, each with 15 to 20,000 bees, are transported into Australia's almond-growing areas to provide pollination services, but 2020 is an uncertain year for NSW beekeepers; the almond industry has yet to advise bee brokers of the prices it will be paying for pollination services for beekeepers.
"It has been disappointing the almond industry hasn't come out with a price for bee brokers early," says Targett. "We must feed bees sugar syrup and pollen before the end of May to get them to breed up a bit so there are more bees that are in better condition for the almond pollination season. Sugar syrup is cheap, but pollen is not – and then there's the time spent in feeding. As a beekeeper I need to make a business decision as to whether or not I do that, and some beekeepers are making the decision to not feed the bees over winter because they're not sure they'll get a good enough price to justify the expense."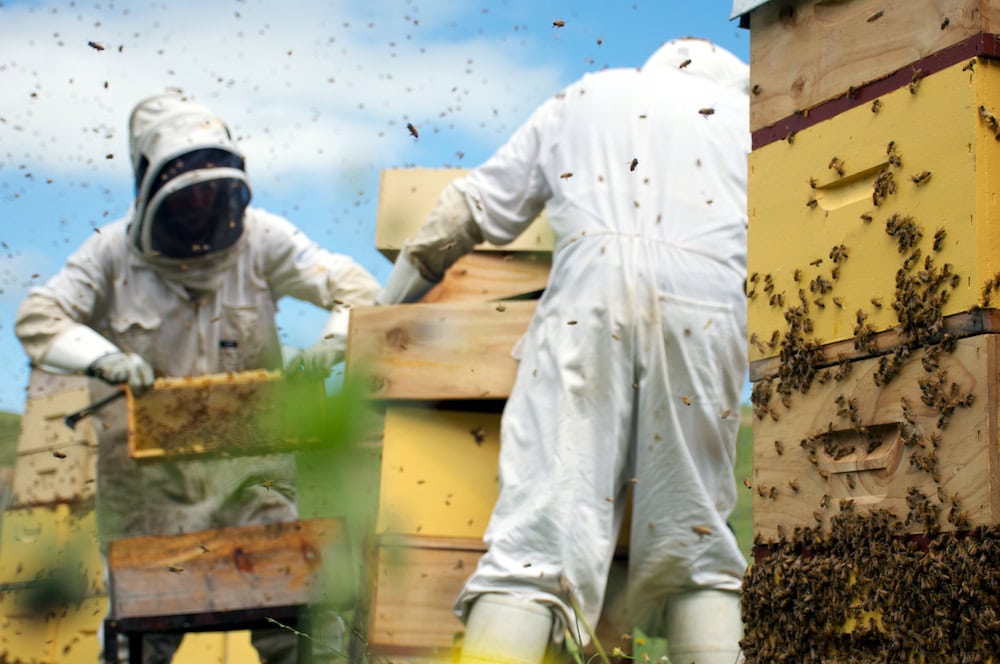 While there may be some doubt as to whether there will be sufficient bees coming out of NSW for the almond pollination season, Targett is emphatic that NSW farmers needing pollination services this year will receive them. Tree crops such as cherries, apples, pears and blueberries all require pollination services, as do annual seed crops being exported to the Northern Hemisphere such as lucerne, carrot, canola and onion.
"Pollination time can be very hard on bees," explains Targett. "Blueberries, for example, have low-grade pollen and not a lot of nectar, so each beekeeper is going to have to make the decision whether to provide pollination services for themselves. There will be enough bees for other crops, but those crops may need to pay a bit more."
Beekeepers & the borders
One factor going the industry's way is that COVID-19 pandemic restrictions are causing few issues for beekeepers within Australia. The border between NSW and Victoria remains open – although there is some concern that if the Victorian border is closed between mid-July and the end of August, the almond crop may be at risk.
Beekeepers wishing to take their hives north into Queensland need to seek permits, however, the border remains open. For any beekeeper on the road, whether they are moving or checking hives, Targett says the association urges members to travel with documents such as bee registration, primary producer declaration and ABN registration so they can easily prove their commercial status.
For beekeepers serving markets outside Australia, however, COVID-19 is causing major issues and loss of income. Orange-based Charlie and Brenda Casido run Australian Queen Bee Line, exporting a range of products all over the world including queen bees, honeycomb and royal jelly. Due to commercial airline flights effectively ceasing to operate, the Casidos have seen an 80 per cent decline in exports this year.
"There was an increased amount of paperwork which made it more difficult to export but now there are very few flights out of Australia," Charlie says. "We have sent one shipment to the Middle East and four to Canada, but Air Canada flights stopped on April 5 and we don't know when they're going to start again."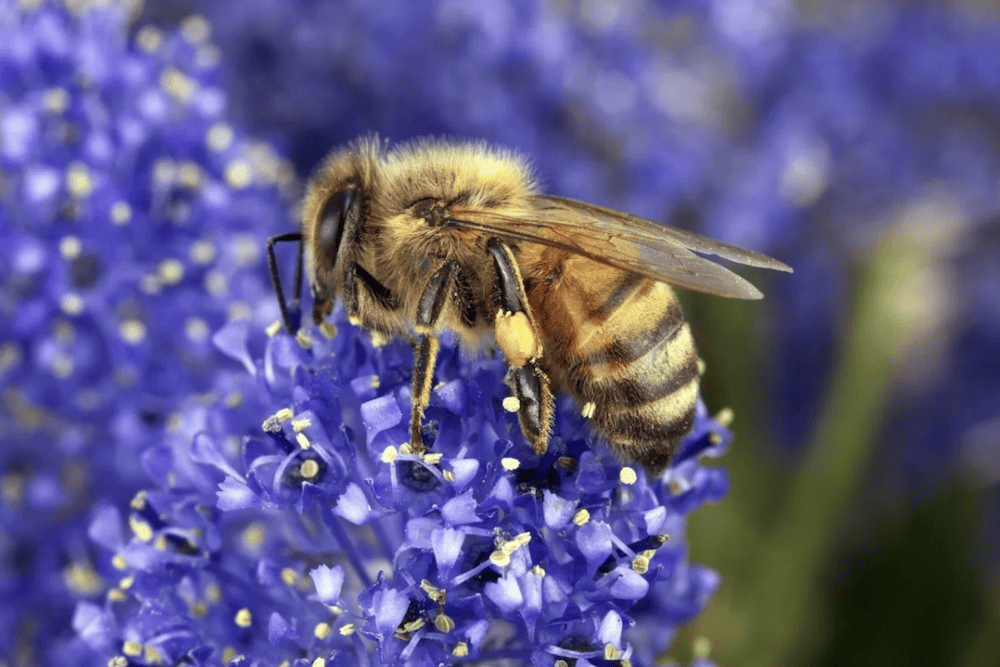 Why we need bees
POLLINATION: About 53 different food crops in Australia's agriculture industry depend on bee pollination for production.
HEALTH: Propolis (a mixture of bee saliva, beeswax and botanical fluid) is used on sores, wounds and infections, while bee venom is used to treat rheumatoid arthritis.
HONEY: The bee is the only insect that produces a food consumed by humans.
BIODIVERSITY: Bees play an important role in the life cycle of most plants and flowers.