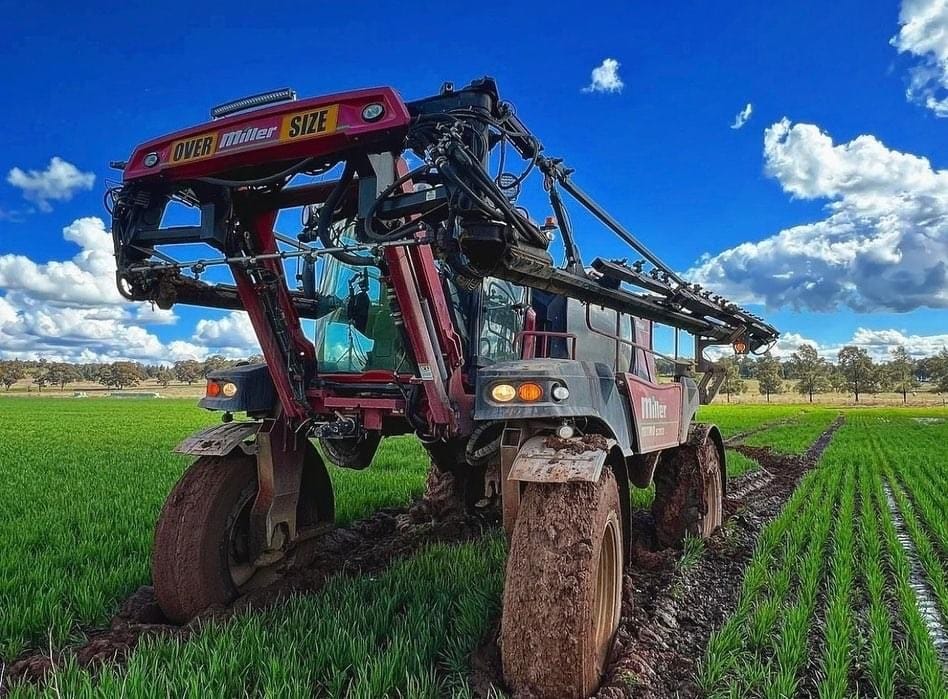 Bogged machinery can have disastrous consequences. That's the key message from NSW Farmers, and one that was highlighted to almost 600 people at a Grenfell Branch farm safety event held last week.
The greatest danger from having to pull machinery out of the mud is from towing straps snapping, and then potentially causing severe or fatal injuries.
NSW Farmers Grains Committee chair Justin Everitt said there had been three fatalities involving the recovery of bogged vehicles or machinery, but the number of injuries and near misses were unknown as they were often not reported.
"We know people will feel under the pump to try and recoup some of the costs of sowing this crop, and that can lead to working in conditions where you're likely to get stuck," Mr Everitt said.
"This just adds to the pressure, and I know from experience it can be frustrating, but it's really important to be extra careful, because we've seen the disastrous consequences that can result from a recovery gone wrong.
"Farms are an essential workplace but also potentially dangerous ones, so we all need to take care and work safely, because nothing can replace a life."

NSW Farmers Grains Committee chair Justin Everitt.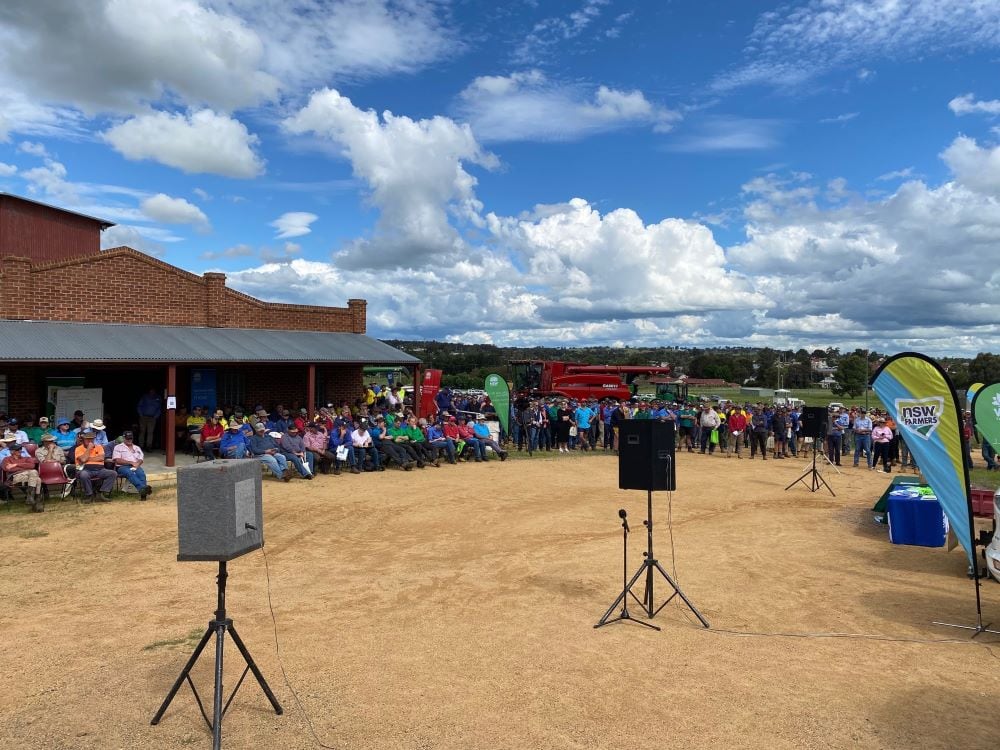 According to SafeWork NSW, a 33-year-old farmer sustained fatal head injuries during the extraction of a bogged bulldozer at his neighbour's farm in June. The man had been assisting his neighbour with the extraction when one of the two D-shackles connecting the recovery strap failed and was propelled through the glass door of the bulldozer.
NSW Farmers Grenfell branch chair Harvey Matthews said the recent tragedy and widespread wet conditions motivated members to organise a local field day on safe machinery recovery.
"Despite some roads to Grenfell being closed, the people still came. We had around 580 people attend wanting to learn about doing the right thing," Harvey said.
"It wasn't just our local farming community who were seeking safety advice. There were farmers who had travelled from places like Inverell to Albury to attend.
"One of things we wanted learn more about was how to get metal out of the equation when it comes to pulling machinery, as that is one of the key dangers.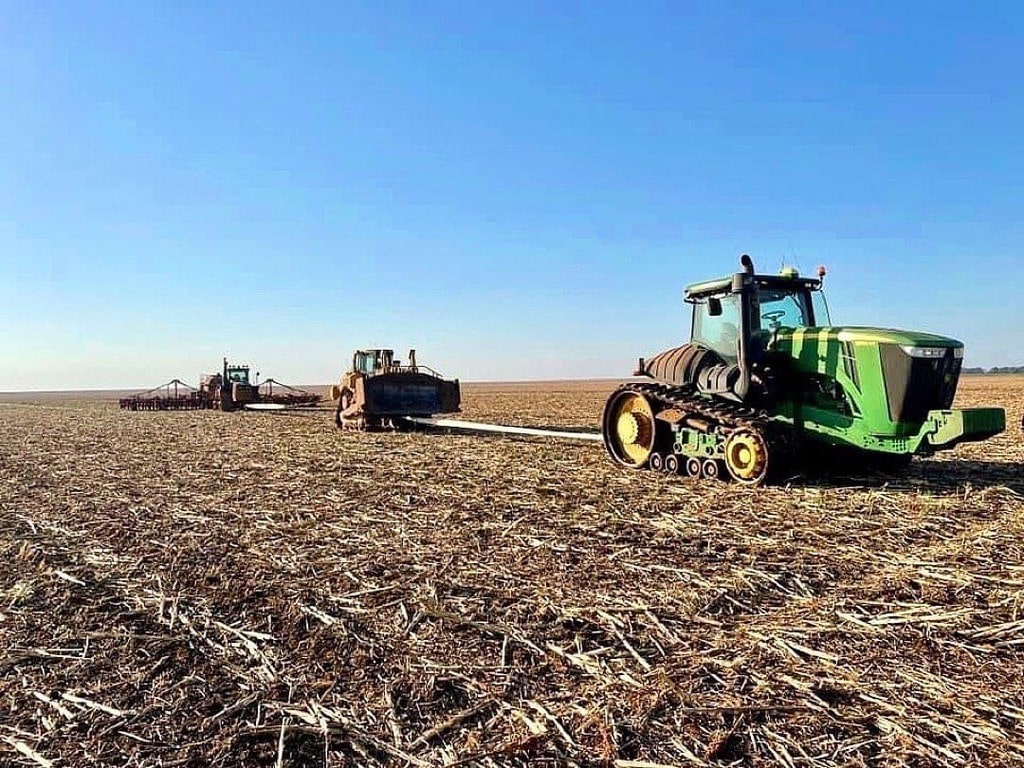 "Our header weighs 30 tonnes when it's full, and the tractor weighs 24 tonnes, so there is a lot more to it compared to pulling out a four-wheel-drive car.
"There are Kevlar straps to replace chains and there are soft shackles out there with a 150 tonne capacity, and a company called Unilift Equipment provided information on those."
The Grenfell branch event was supported by Lachlan Fertilisers and Safework NSW and local machinery dealers Carruthers Machinery Co, Hutcheon and Pearce and South West Tractors.
Take time with bogged machinery
"The key message delivered from Safework NSW, who provided an excellent presentation on the day, was to take the time to think carefully about the situation before attempting it," Harvey said.
"Everyone is in a hurry when they are trying to get machinery out, but its so important to cover the safety aspects first.
"That includes thinking about what happens if the strap snaps and doing something to prevent it whipping around like threading the strap through a tyre."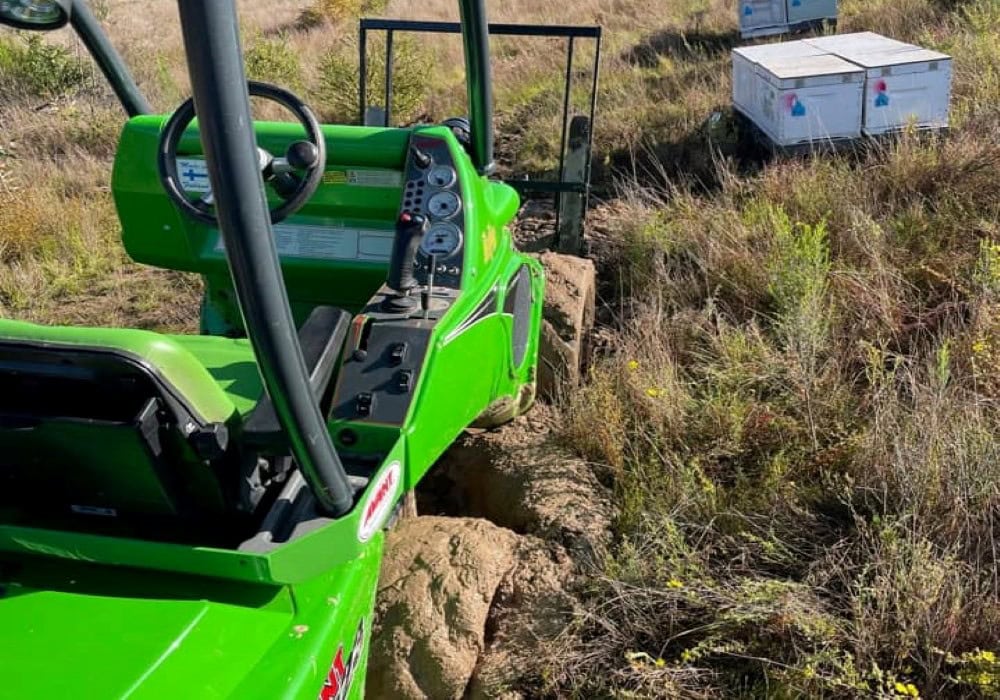 Charles Laverty from the NSW Farm Safety Advisory Program (FSAP) team agreed, saying it was important to always take some time to fully assess the situation if you get stuck, because it may be different to last time.
"Check the condition of the recovery equipment each and every time you use it – metal fatigue may affect anchor points, chains stretch, and cables and straps can fray," Mr Laverty said.
"Always keep bystanders at least two-and-a-half times the length of the recovery straps, cables, or chains away from – and to the side – of the recovery. Never stand next to it.
"When using cables, consider the use of pulleys for mechanical advantage, and when joining straps, avoid the use of steel shackles – they become projectiles if something breaks."
The FSAP team will be holding harvest safety workshops, which will include session on safe machinery recovery in Wagga Wagga on Tuesday, 22 November 22 from 5.50pm, and Griffith Wednesday, November 23 from 10am. Please contact Charles on farmsafety@nswfarmers.org.au or 0427557077
Safety tips on recovering bogged machinery
Tips from the FSAP team:
Assess the work environment and conditions prior to commencing work.
Avoid using vehicles and farm equipment if there is a likelihood of becoming bogged.
Postpone the work if conditions are bad, and commence recovery when conditions improve.
Create an exclusion zone around the vehicle or piece of equipment during the recovery activity.
Only the vehicle operator and those necessary in the recovery should be allowed inside the exclusion zone.
Ensure there are effective communication methods established between the parties. For example – voice, radio, hand signals.
Ensure anyone within the exclusion zone is standing at 90 degrees to the axis of the tow line.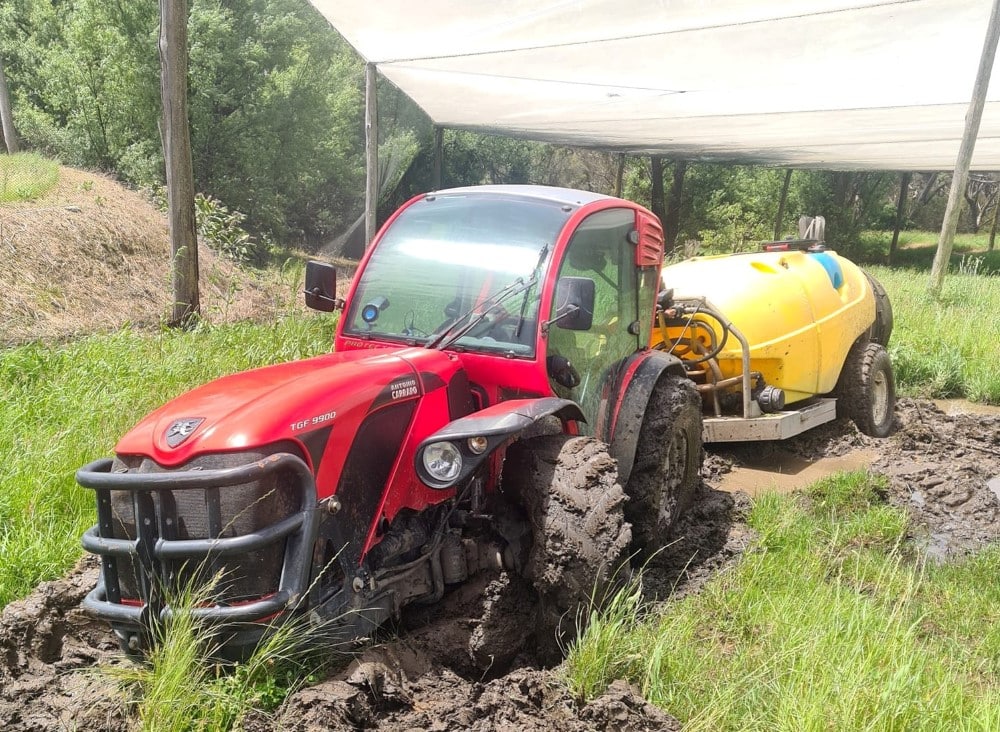 Do not stand at either end of the tow line as you are at higher risk of injury if the tow line breaks.
Only use straps and attachments that are correctly rated for the weight and type of work involved.
Use a recovery damper to reduce the force of the recoil and risk of injury if the recovery line does break.
Only use anchor points on vehicles and machinery approved by the manufacturer.
Abort the extraction of the bogged vehicle or equipment if things are not going to plan.
Choose plant with laminated glass and external structural protection where available.
Consult the original equipment manufacturers (OEMs) for tougher glass options and operator cabin protection in mobile plant.
Only use well maintained and approved equipment in line with a manufacturer's instructions.
Perform a risk assessment before attempting any vehicle or equipment recovery.
Ensure you have an emergency procedure in place.
Read more about the NSW Farm Safety Advisory Program here.