Cassie and Ryan Sutcliffe's happy hens live in three purpose-built chicken caravans on their eight-hectare farm – Churchill Park at Jindera – 15 minutes' drive from Albury-Wodonga.
The thousand or so hens share the farm with some Highland cattle, some overly excited Border Collies, and a couple of lazy cats. They are free to roam as they please throughout the day and enjoy the comfort and safety of their chicken caravan stay at night.
Their free-range eggs are sold to local butchers, cafés and retail outlets in Albury-Wodonga and surrounding towns and villages, with the apt branding of Happy Hens Eggs.
"We started off in 2018 with Plymouth Rocks and Araucanas, which produced coloured eggs and inspired the pink branding. We needed a point of difference at the time as there were a few other free-range egg farms about," Cassie says.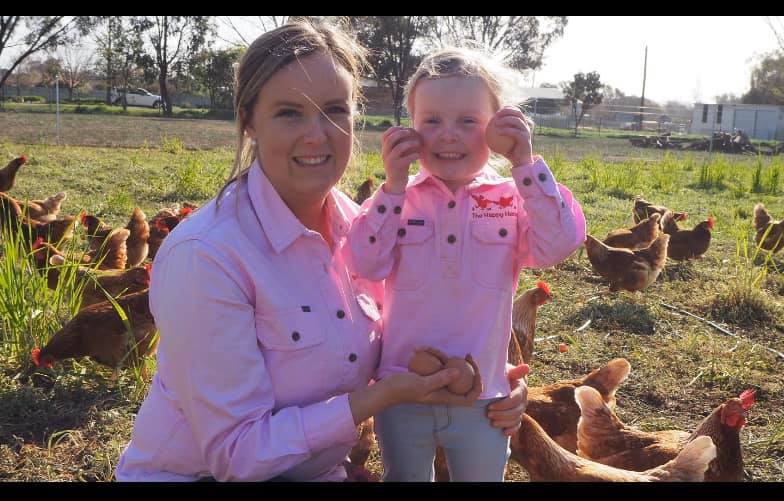 "The coloured eggs were great for engagement with our customers, but we soon found that we could not keep up with demand and needed more regular production. Hence the move to Isa Browns and Hy-Lines, which lay every day.
"We've retained the pink branding though as it has proven popular with our customers."
Ryan and Cassie are both born and bred locals to the Albury-Wodonga region with strong farming backgrounds.
Ryan works off-farm as a grain store manager, while Cassie has left her career as a veterinary nurse to be a full-time farmer, business owner and mum to four-year-old Elouise and 18-month-old Hugh.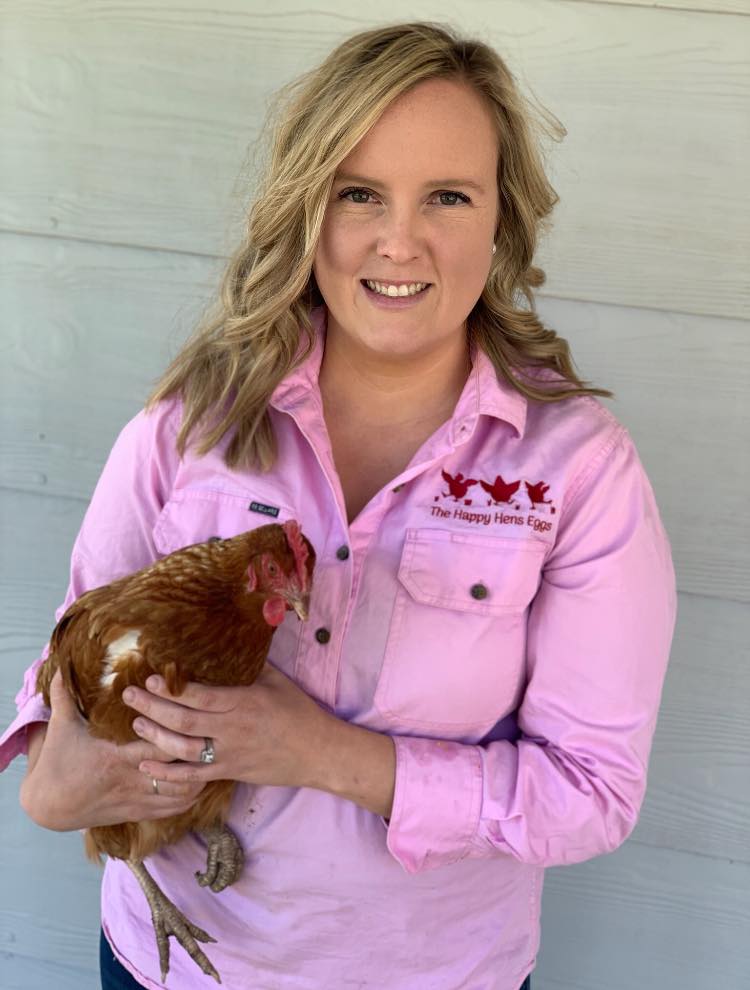 "I still help out at a local vet if they need me, but I wanted to be a business owner and farmer. To take that leap, it needed to be a farm with a regular weekly income.
"My father is a fencing contractor and was working on a free-range chicken farm. He rang me and said you have got to come and check this out. I did and I thought 'I can do that', even though I had never had much to do with chickens."
The social media savvy 30-year-old has used novel concepts to increase brand awareness through Facebook and Instagram, including styling Elouise as the CEO and Hugh as the apprentice.
"It has really helped with connecting with our customers. Our CEO loves her hens, and the apprentice is learning. They are good at promoting the local businesses we supply, and people are always asking how the CEO and apprentice going."
Two Highland cattle steers – Hamish and Douglas – are the latest additions to the Happy Hens Eggs social media marketing arm.
"They've been a great marketing tool for Happy Hens Eggs. Posting images of them on Instagram gets lots of engagement and has helped to build up our following," says Cassie. 
The happy hens have also helped a possible side career in dancing.
Cassie has been selected as one of 12 local business Rising Stars for the Cancer Council's Stars of the Border dance competition.
A local spin on the Dancing with Star reality TV show, Cassie will join eleven other business and local community leaders to learn dance in 8 weeks talented dance teachers. Their new dance skills will be put on show on Friday 20 May at the Albury Entertainment centre.
Money raised from this event will go towards Cancer Council NSW and their world-class cancer research, prevention programs, advocacy, and support services.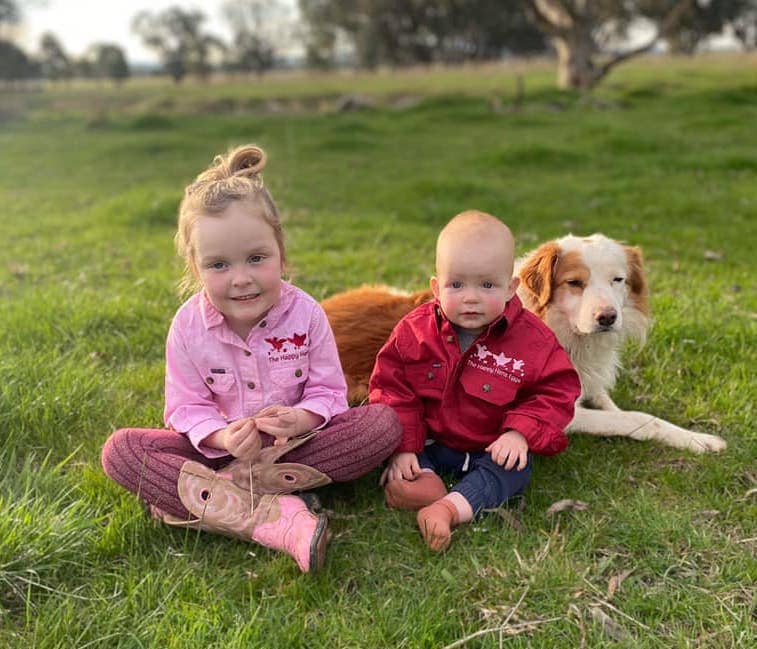 Why am I a Small Farms Member?
"Dan Brear (NSW Farmers Regional Services Manager) was buying our eggs and introduced me to NSW Farmers and explained what it was all about.
"Our small business has been so well supported, and we like to give something back. We are both passionate about agriculture and I am passionate about inspiring young women to get into agriculture, so joining the local NSW Farmers branch was the right choice."
If you enjoyed this feature, you might like our story on the Fields – a successful family of farmers.