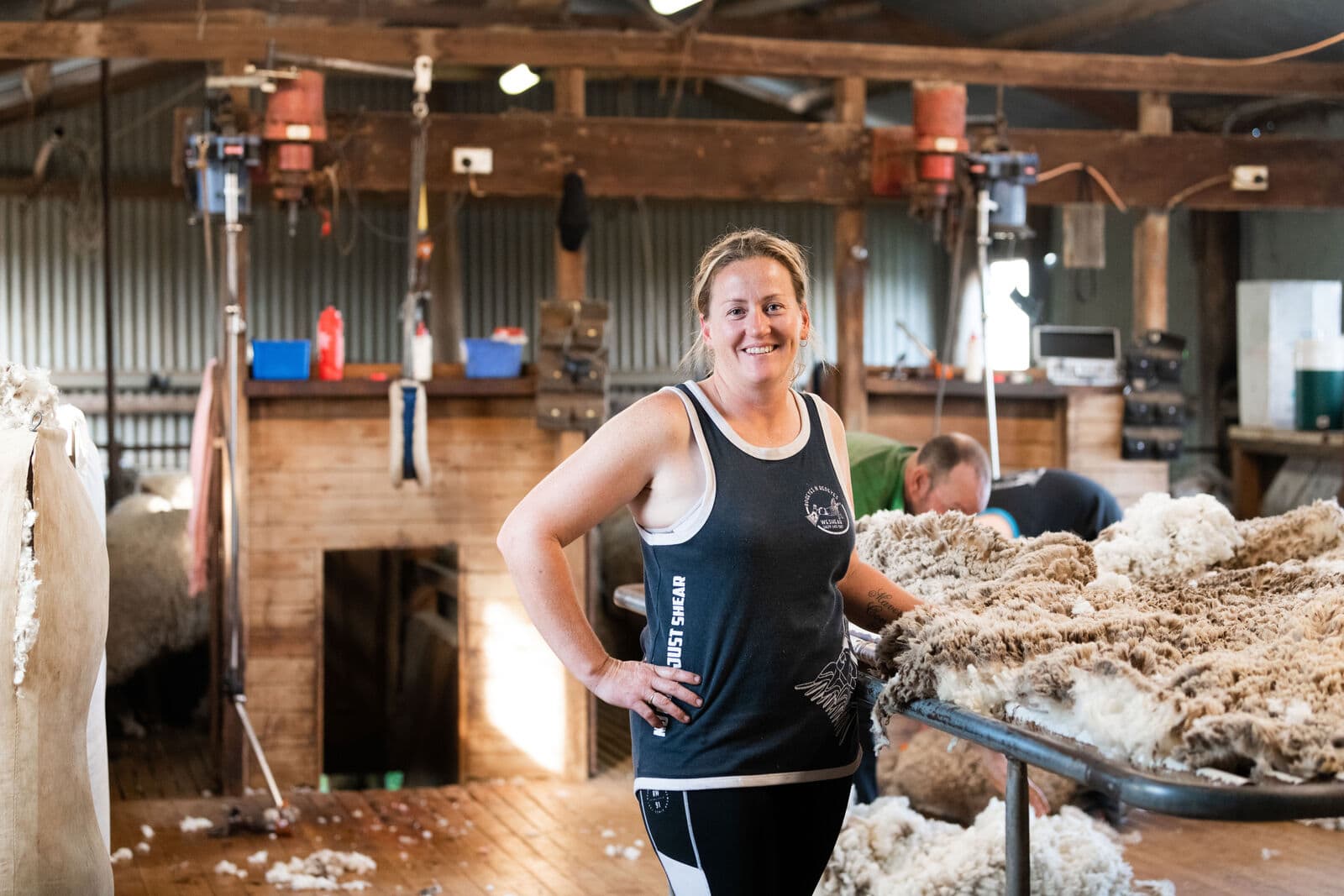 Champion NSW wool classer Racheal Hutchison did Australia proud at the recent 2023 Golden Shears Sheep Shearing & Woolhandling World Championships in Scotland.
Featuring 380 competitors, including 78 wool handlers from more than 30 countries, the competition was held in June at the Royal Highland Show in Edinburgh.
Racheal and Victorian wool classer Mark Purcell won the Trans Tasman Championships earlier in the year and travelled to Scotland as part of the Australian team.
Mark is Australia's national wool handling champion and Racheal is the runner-up Australian champion, an eight times Australian champion wool handler, and runs a contract wool harvesting team.
Rachael finished with a sixth in the world championship wool handling final, which was won by Rosie Keenan from Scotland.
Racheal and her family travelled to the United Kingdom a couple of weeks before, to practice with the different fleeces.
"The fleeces in the UK are different to Australia," Racheal says. "They're matted, like carpet wool."
"At UK competitions they also don't skirt the fleece. I've been studying the rules and practising rolling the fleece. They want us to roll it like a Swiss roll and tuck in the neck."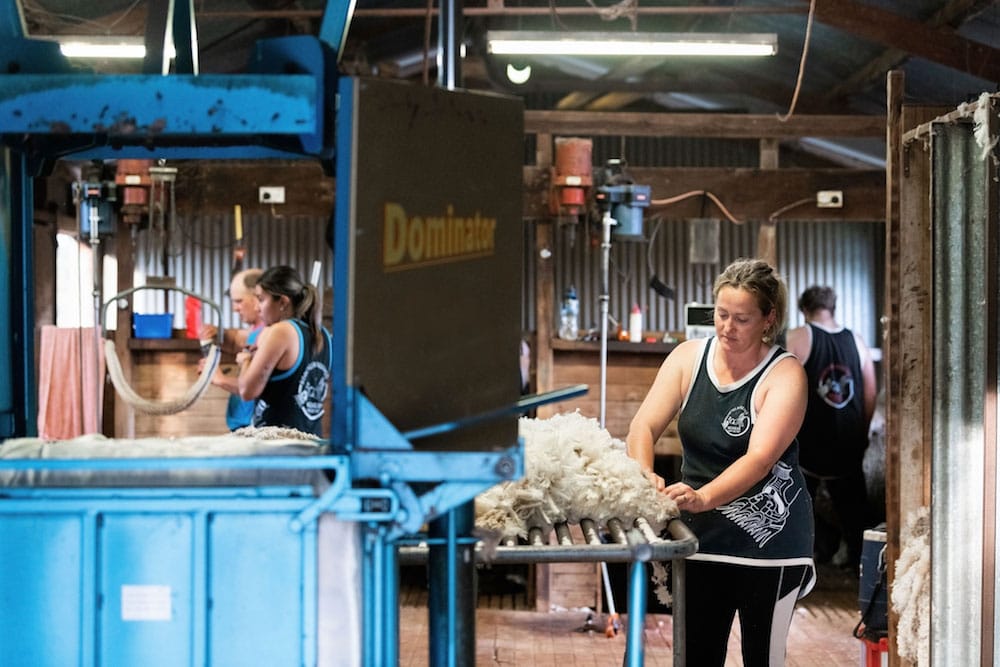 Racheal started working in the wool industry when she was 16 years old, although she was brought up in the industry – her father and brothers were shearers.
"I didn't know much different," she says. Racheal spent five years as a rouseabout in her brother Bill Hutchison's shearing team. He was also competing in shearing competitions, and Racheal tagged along, competing in the wool handling contests. She also competed in her first Trans Tasman wool handling competition in 2007.
In 2008, with her first baby in a pram, Racheal undertook a Certificate IV woolclassing course, through TAFE at Dubbo. At the same time, she also took over organising Bill's contract team.
Fast forward a few years, and with her third baby at foot, Racheal added her brother Danny Hutchison and his contract shearing and wool classing team to her original one. Danny has since retired and Racheal is now responsible for organising up to 16 workers, at any time across one to three sheds in the Gilgandra district.
Racheal's partner, Jeff Rout, also works for her. "I decided to offer to run the combined team and it's grown," Racheal says. "The main crew have their own farms that they've purchased by working as shearers and wool handlers and classes."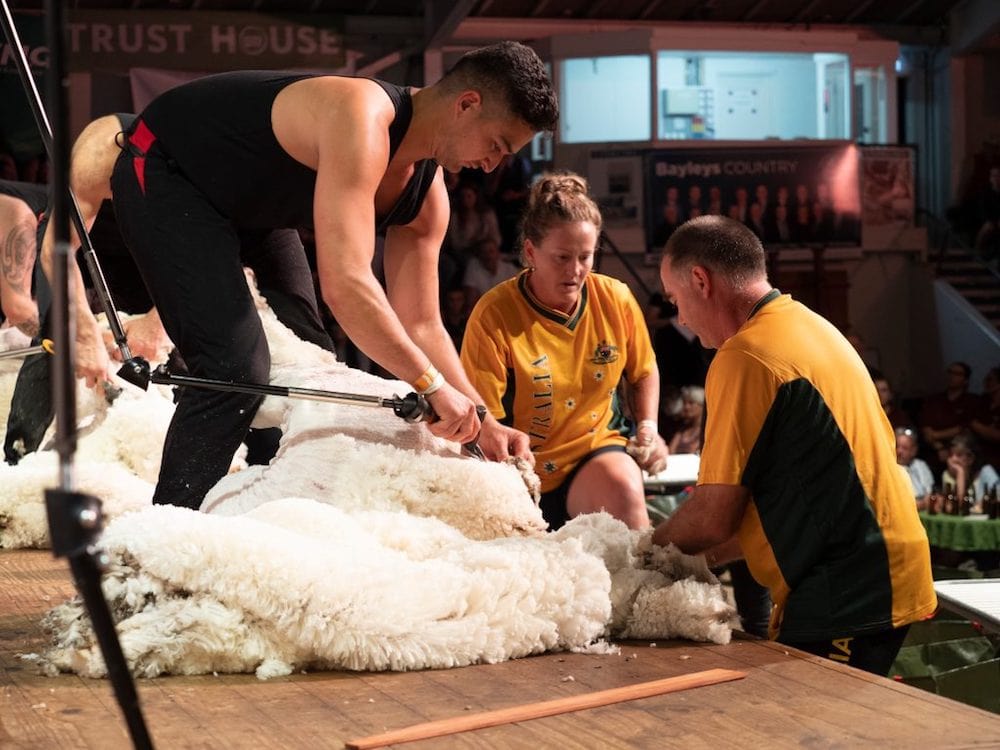 Wool harvesting continues to be a family affair. During school holidays, Racheal and Jeff include their three children in the contract team. Maverick and Conrad are in the shearing team and recently competed at the 2023 Trans Tasman contest in New Zealand.
"[Daughter] Sasha has also pitched into help and picks up the belly wool and sweeps the shed," Racheal says. "There are a lot of improvements in conditions in shearing sheds.
"We're starting to see farmers install toilets – or hire temporary toilets. There's more sheds with running water and soap. Those types of conditions build positive relationships between the farmer and my crew.
"We need each other and together we're having a positive impact in the wool industry."
Racheal says the opportunities in the wool harvesting industry include travel around the world.
"It's also quite good money and there's a variety of people you meet," she says.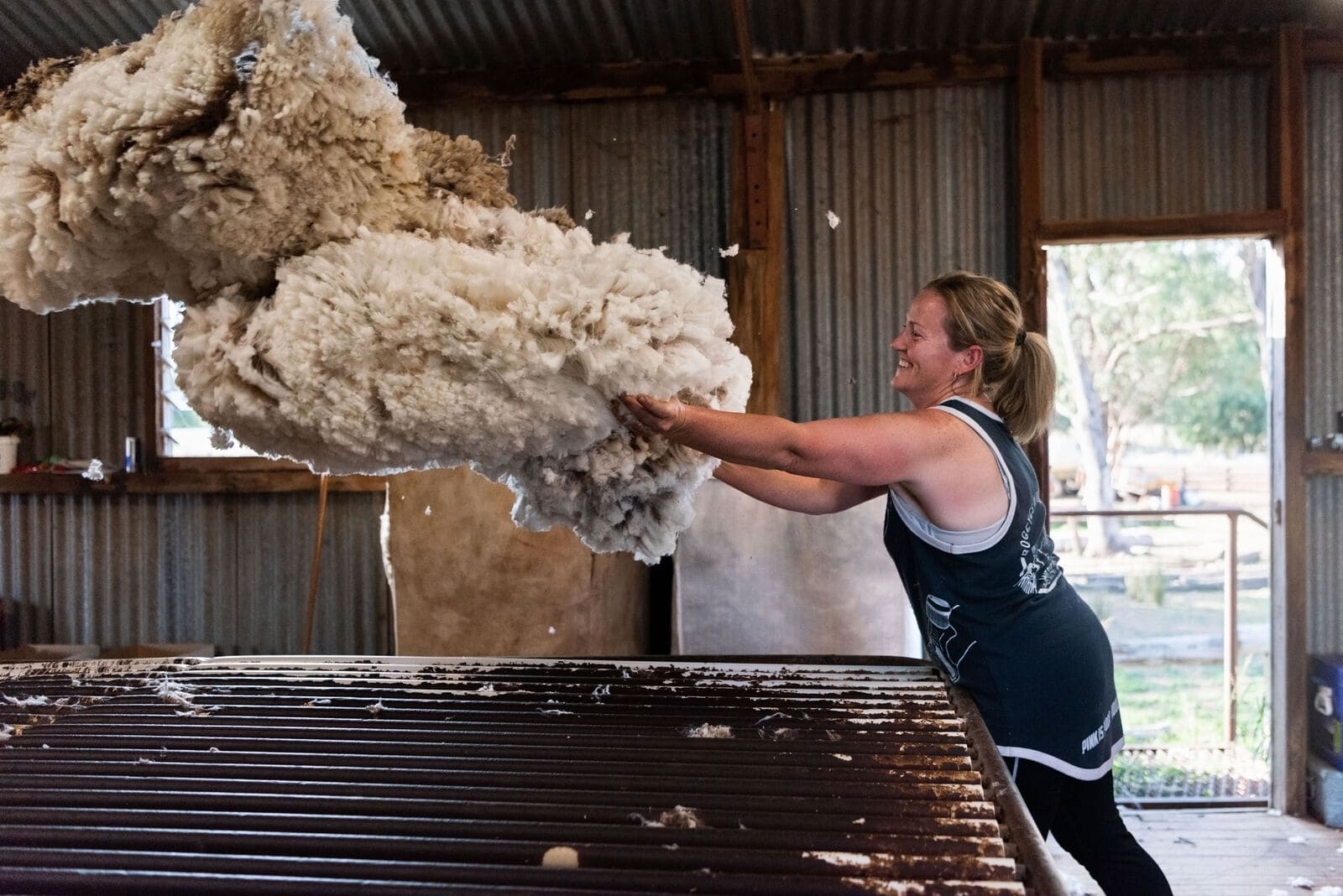 The role of the wool classer, who manages the shed, is integral to success for wool production. Racheal says the wool classer is the shed overseer, ensuring everyone turns out good quality work throughout the process.
"The wool classer is managing that shed all day," she says.
"They're managing and developing the skills of the people. They're responsible for ensuring the good quality of the farmer's clip that goes into the bale at the end of the day."
Racheal says there is added responsibility because more people are entering the wool industry without a background in the fibre.
"But everyone in the crew has skills to share with others," she says.
Experts in stains, burrs and other wool flaws
The Australian wool industry is a founding partner in the development of a World Championship competition. In the wool handling section, wool classers are tested on their ability to scan a fleece and quickly identify – in seconds – the stains, burrs and other flaws.
"Competitors are judged for their workmanship on the board and their preparation of the fleece and oddments," says national wool handling trainer Tom Kelly.
"In the workplace, you keep practising your skills and you then go back to competition to compete against the best.
"The whole purpose of competing is to help develop your wool harvesting skill set."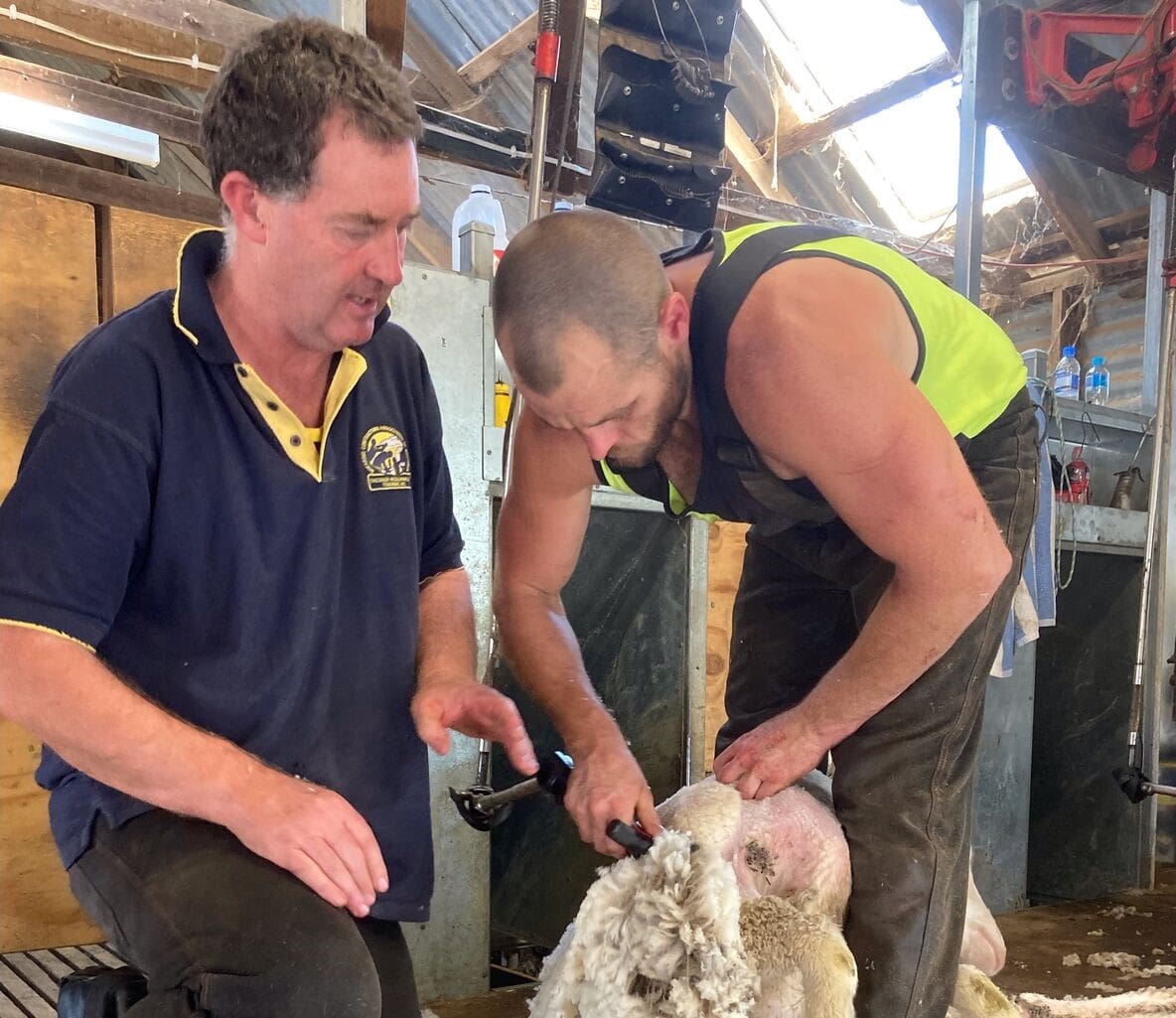 Tom said the Australian team were strong competitors, and were match-fit for the World Championships, coming off the back of a strong shearing and wool handling season.
"You're dealing with seconds of time. You have to be economical with your technique and ensure there's a good team environment so the stain is kept out of the clip."

TOM KELLY
Trainer and assessor
Adding value at speed
A tonne of wool can be converted into a lot of products: apparel, car seats, floor coverings, curtains and more. Wool blends with other fibres to make insulation and other products.
The pressure on the wool classer is to maximise the value of the fleece to the grower.
"When you're a wool handler and you go to your daily work, your job is to get the fleece away from the shearer, but you're also trying to value add to the farmer's 12 months of work to prepare the fleece," says Tom Kelly.
Tom is a national trainer and assessor for shearing and wool handling, and the immediate past chair of Sports Shear Australia.
"Wool handling is unique because you have to work in a team," Tom says.
"The shearer is an individual but the wool handling and classing team has to work together.
"A wool classer walks into a shearing shed and is under a lot of pressure.
"The shearer is shearing the sheep quicker and has got a fast work flow happening. Then you, the wool classer, is relying on the wool handlers to use their skills to prepare the fleece, ready for you to class.
"You're dealing with seconds of time. You have to be economical with your technique and ensure there's a good team environment so the stain is kept out of the clip."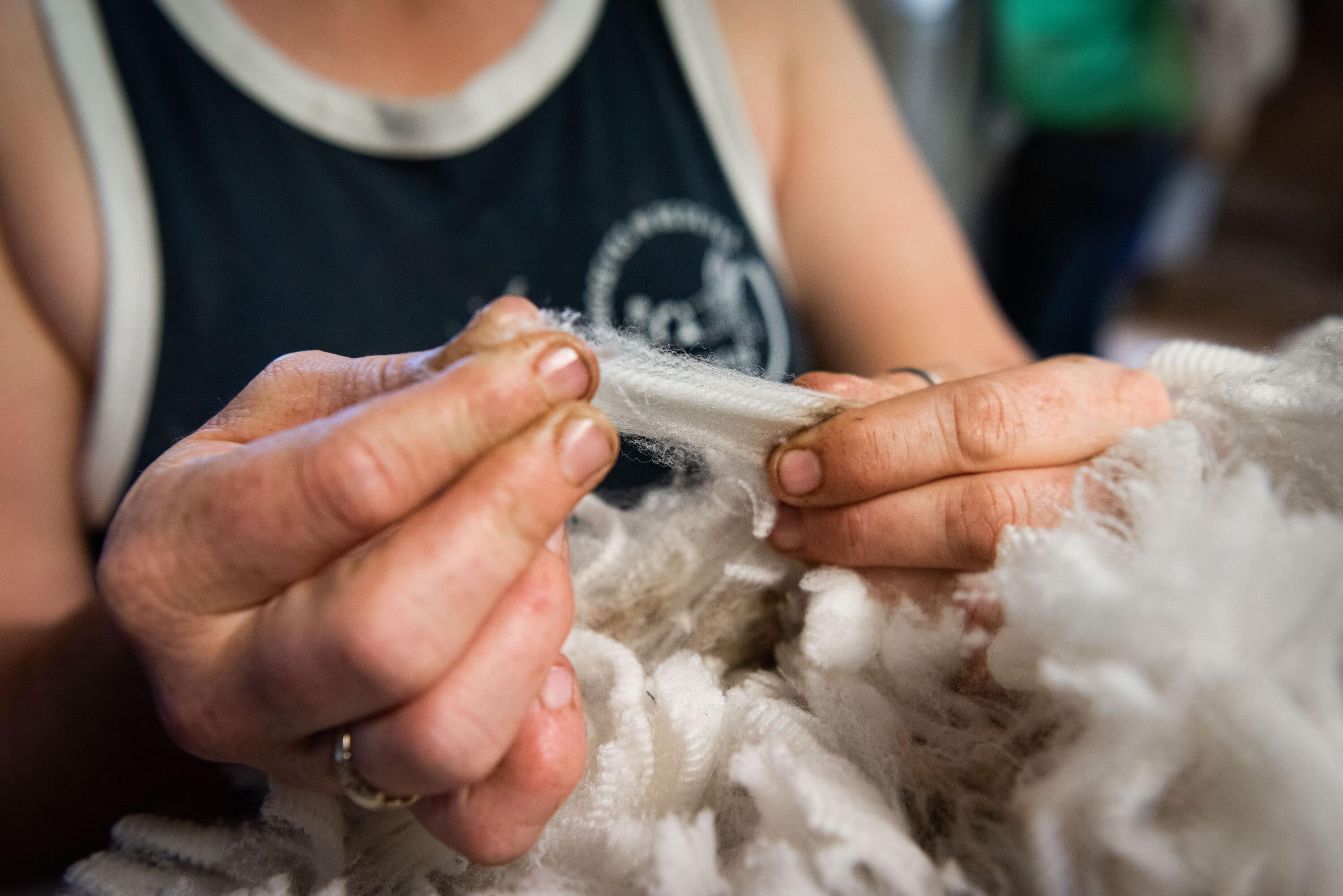 How the fleece is thrown and subsides onto the table affects how fast and accurately the classer can skirt and identify where the stains are.
The wool processing company sends feedback about the clip to the farmer and wool classer.
The representative of the wool company will also provide feedback to the wool classer about what is needed for the market.
"The wool classer can help the farmer identify how to better prepare their fleeces before they even come off the sheep," says Tom.
"When the wool classer puts their stencil on the bale, that accredits and audits what the grower has done for the past 12 months, and justifies the preparation of the clip.
"Ultimately the grower's sheep and wool enterprise is about getting the best return back to the farmer."
Getting a foot in the door
Training in the industry can begin under the tutelage of a parent or other relation.
Shearing and wool handling schools are held in sheds, based on interest. There is also formal accredited learning through TAFE.
"The wool harvesting industry is a skilled industry," Tom says. "Regular shearing and wool handling schools are held every month through the year.
"With a week-long introductory skills course, people get an opportunity to ignite a fire to be involved in wool harvesting."
That ignition can carry a person a long way in the wool industry.
Stacey Lugsdin, a wool classer in Hay NSW, came into the wool industry – and agriculture – by marrying Ian Lugsdin, a sheep producer. When the couple diversified their businesses, which saw Ian running a Toyota dealership, Stacey stepped up to manage the farm.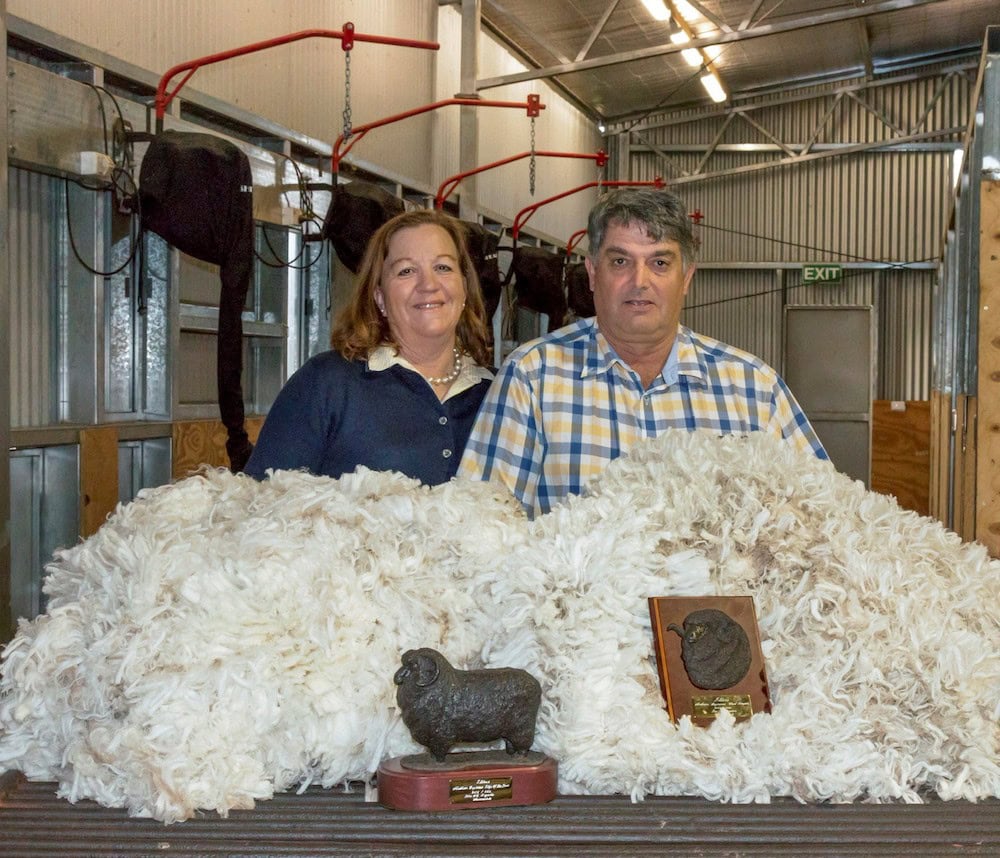 She is in charge of developing and managing a self-replacing Merino flock, with up to 3500 breeding ewes, producing 20 micron fleeces.
The flock is side-sampled before shearing, and shorn every six months for lamb survivability.
The first thing Stacey did in her new role was to learn wool classing.
"I went to Deniliquin TAFE one evening a week for 18 months," says Stacey. "I absolutely loved it."
She went on to undertake further development as an elite wool classer, classing SRS sheep.
"My wool classing developed my love for what I do," she says. "It started a journey I adore."
Stacey also learned to shear, to gain an insight into setting up the handpiece and how the fleece comes off the sheep. She can still crutch a sheep if necessary.
Being responsible for the wool clip at home, Stacey realised there was a lot of complexity to growing wool. She became interested in genetics research and started measuring fleece weights and traits.
"I found I loved wool, I had a massive passion for wool," Stacey says.
As her expertise as a wool classer grew, Stacey was offered a TAFE teacher's role, instructing at shearing and wool handling schools and teaching a Certificate IV.
"The TAFE systems offers a two-year course to develop the skills the wool classer needs," she says.
A few years later, in 2014, Stacey applied to university to learn more about wool production. It led her to study for a diploma in agriculture in wool production.
"I learned everything about wool from how it grows on the skin, marketing and the supply chain," she says. "I went to university to get reinforcement and formal recognition for my own self-learning from observation."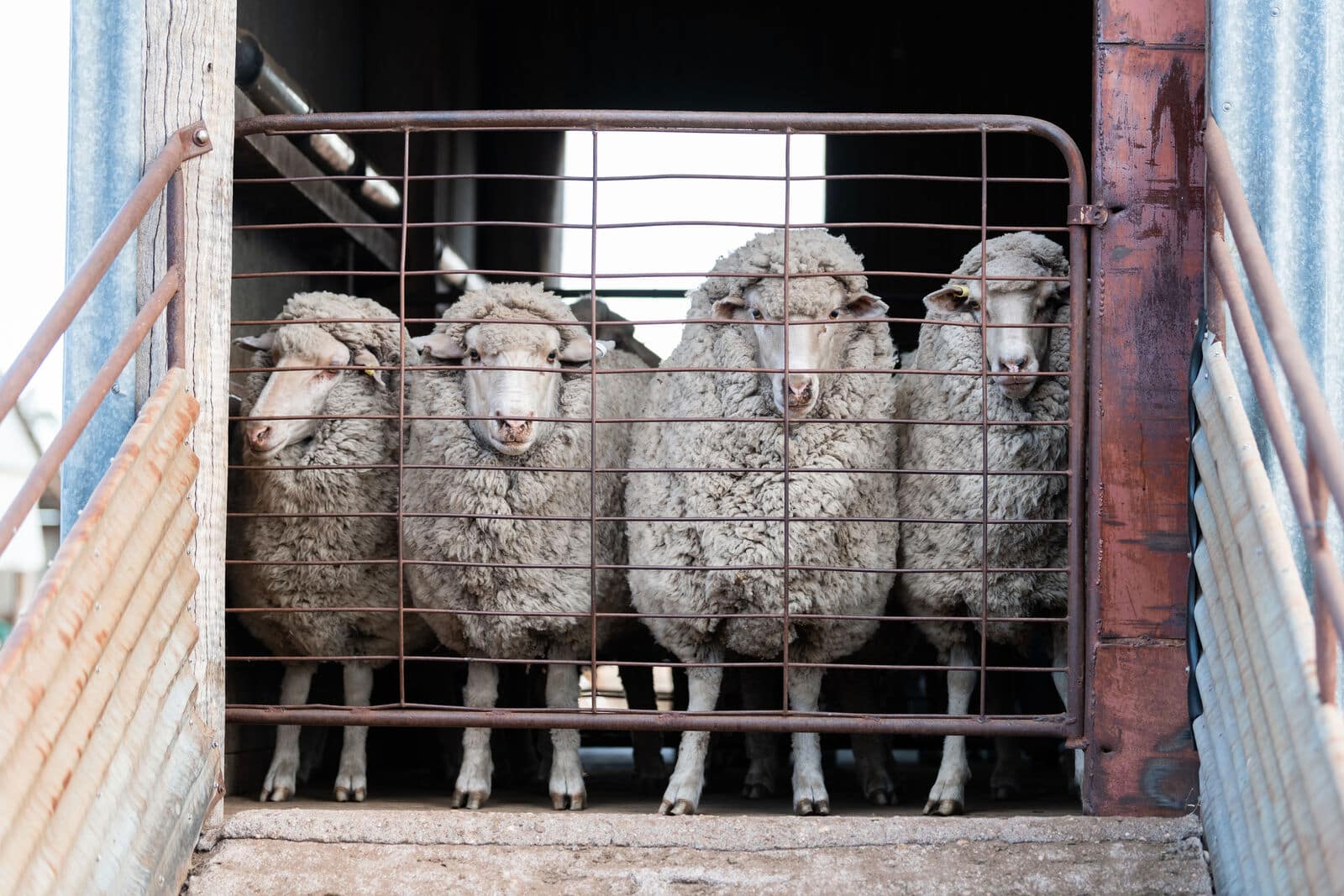 At the same time, Stacey began electronic tagging every ewe on the property and recording their fleece data.
"Using Australian Sheep Breeding Values (ASBVs), I'm looking at data I can measure," she says. "And it's objective data.
"Seeing the wool we produce, and bringing in the ASBVs, fleece and micron testing, has enabled us as a family business to get to a product we're happy with at this point.
"We manage the flock with individual animal management, and each sheep has to grow a really good fleece, that weighs well, is ethically raised, and has the characteristics a buyer is after."
She recognises how her own learning trajectory has really benefited their wool-growing business.
"The value of wool classers in the industry is they are trained in preparing wool that is uniform in length, strength and the co-efficient of variations is less than 20mm," Stacey says.
"To the trained eye, that's easy. Wool classing students need to keep gaining the knowledge needed to ensure Australia's wool clip retains its reputation for being a good quality product.
"The wool industry is also becoming more technology savvy."
Stacey says the challenge in the industry now was to empower wool classers to manage the shed.
"The wool classer is meant to be the manager of the shed," she says. "We have to teach those who are graduating how to deal with people, and empower them to study and learn management skills.
"Having people taught their skills thoroughly, enables them to have skills that become natural instinct."
Could early stage domestic wool processing return to Australia? Read more here.