In 2019 the Australian wool industry was already using a word we have all come to know quite well this year – unprecedented. The industry was experiencing a two-year 'super-cycle', where prices in the wool industry were at historically high levels.

Clawing its way back from the complete collapse of the industry in 1991, the global price of wool, due to an increase in demand for quality wool but a finite supply, had more than doubled from $7.50 per kilogram in 2011 to $18.20 in 2019.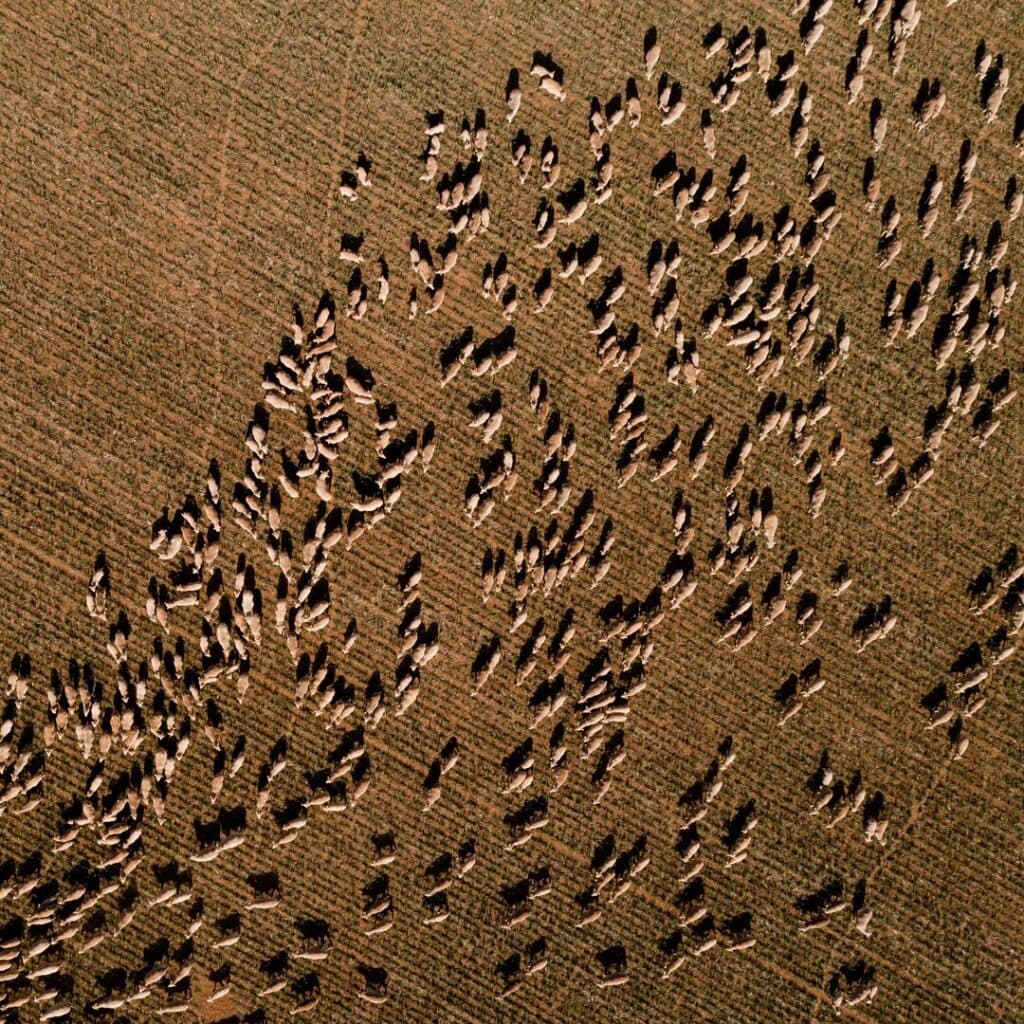 Despite Australia's wool-producing flock being less than half of what it was in 1990, before COVID-19 the Australian wool industry was bringing in an average $3 billion in exports. But, wool prices dropped 35 per cent in 2019-2020 and the industry saw a comparable drop in value, grossing only $2 billion.
"The biggest challenge has been worldwide demand and consumer confidence," says Andrew Wood, Chair of the NSW Farmers Wool Committee. "If people can't get out and shop, and if they are uncertain about their jobs or their health, they're not going to be spending normally. Thus retail sales have been hit very hard."
A shifting market
While wool has long had a foothold in the luxury market, with brands like Chanel and Burberry embracing fine Merino wool, it has also been a staple of a classic piece of work attire – the not-so-humble suit. With much of the world no longer heading into a corporate office environment every day, and people shying away from discretionary spending, the wool market has slowed down considerably.
"We must be smart about when and where we actually spend woolgrower funds, and this is especially the case with our marketing activities at the moment," explains Stuart McCullough, Chief Executive of the Australian Wool Innovation (AWI), a woolgrowers not-for-profit enterprise that traditionally spends 60 per cent of its budget on marketing, and 40 per cent on research and development.

"Given the drop-off in consumer spending across the globe, I asked our marketing teams in March to stop any expenditure on projects that relied on face-to-face shopping. We also stopped all our marketing demand creation projects in the Northern Hemisphere for fear that they won't yield," notes McCullough.

"The pandemic has impacted some countries more than others. At AWI, we are looking to identify markets and sectors that will recover quickly and drive demand as we come through this unprecedented disruption. I think China, in particular, has got the potential to recover most quickly, which would be great news due to the size of its economy and its importance for Australian wool as both a big consuming and processing market."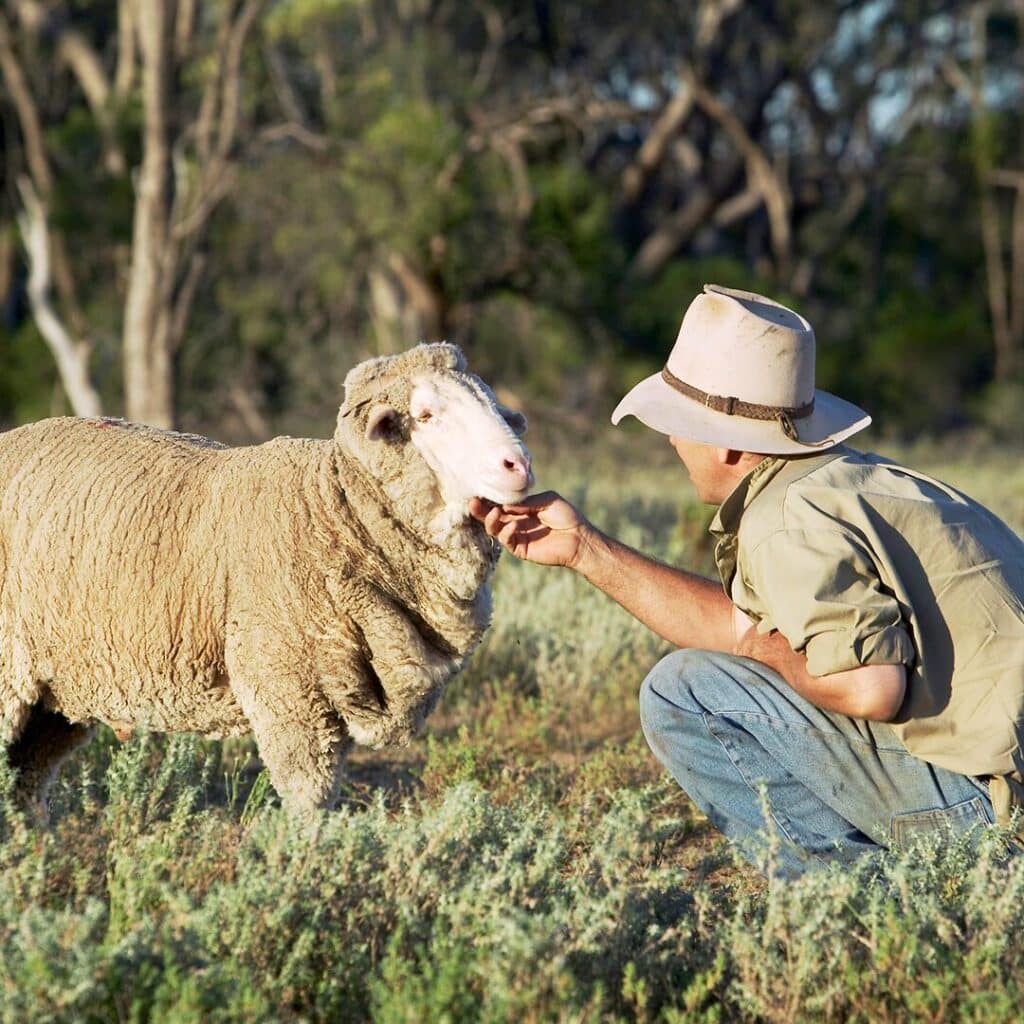 In fact, as India and Italy closed their borders to Australian wool markets during the pandemic, 77 per cent of the 272 million kilograms of wool grown in Australia in 2019-2020 was exported to China. While there are growing concerns about relying too heavily on one market, there aren't many options for the industry at the moment, and a recent order for 8000 bales of greasy wool for police uniforms in China only increases ties with the country.
The wool industry's alternative future
In addition to a renewed interest in using wool for protective clothing for people in the military and first responders, like firefighters and police, Merino wool has been in high demand in the 'next to skin' sport and athleisure category in recent years.
Breathable, fashionable and biodegradable, global brands like Lululemon and Nike use Australian Merino wool blends in their collections. Plus, a recent partnership between Adidas, AWI's marketing arm, The Woolmark Company, and the Boston Marathon raised considerable awareness of wool's technical benefits in overseas markets.
"Everybody wants to keep exercising and look after their own health, and that has led to an enormous move towards sports wool," describes Wood. "In this pandemic, one thing people can control is their ability to exercise. You've got to stay positive and everybody seems to be wearing a lot more casual wear and next-to-skin products while working from home. So it should be a real bright area for the wool industry moving forward."
Most sports and athleisure brands have e-commerce platforms, and so AWI has been focusing their marketing on those partnerships.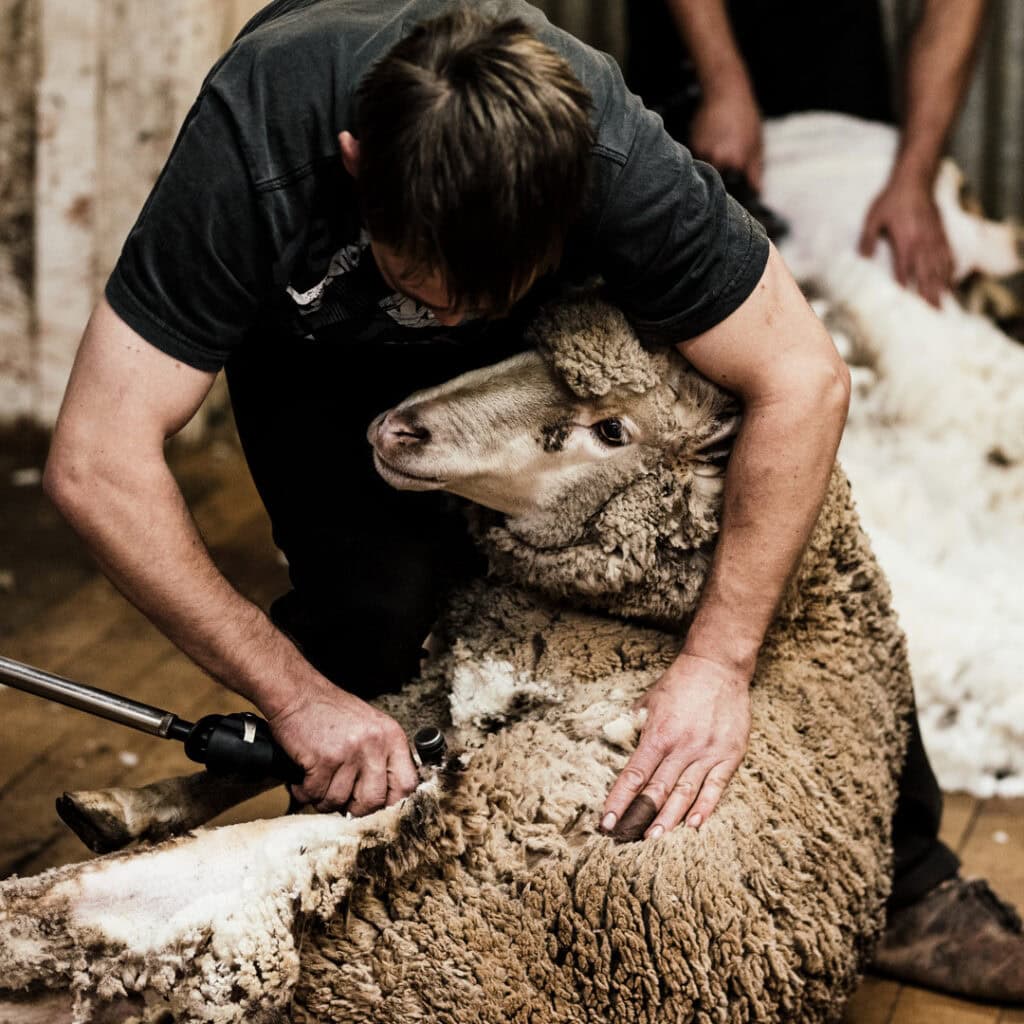 "There is a lot of uncertainty about the market outlook at the moment and so we have set up a special business intelligence unit dedicated to collecting information to help us during this unique global situation," exclaims McCullough. "This will enable us to begin releasing marketing funds again in the most effective manner – at the right time, in the right locations, with solvent business partners, and in optimum retail sectors."
AWI have also moved many of their membership services online, including business workshops that have become online webinars, shearer and wool handler trainings have been rolled out as online videos, and an online auction platform, called WoolQ, was launched to complement the open-cry auctions that did remain open during lockdown.
A side of meat
Of course, like many things during the pandemic, timing has been everything to the wool industry. "It was fortunate the pandemic hit during the spring season of our all-important northern hemisphere markets, rather than the high turnover autumn and winter seasons," explains McCullough.
While growers wait and hope for the global wool market to rebound as we head into 2021, many have turned to the meat side of the industry to keep them going. With lamb and mutton finding their way more easily onto 'essentials' shopping lists, prices remain high. In 2017-2018 lamb alone accounted for around 7 per cent, or $4.1 billion, of the gross value of Australian agricultural production.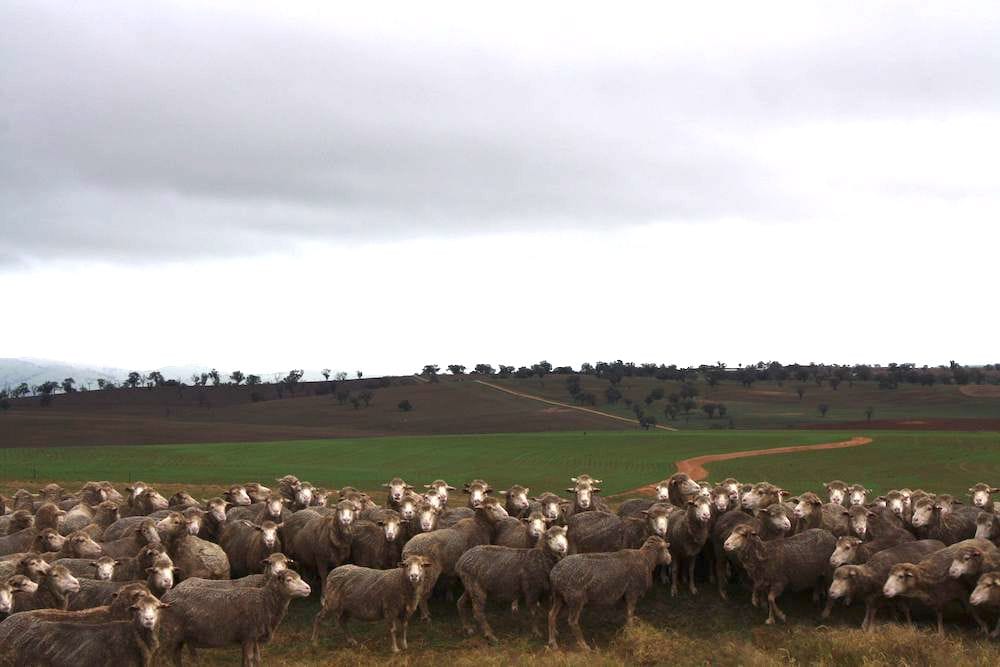 "Farmers are asking – do they sell or reduce their stock numbers? Because wool prices have eased, but sheep meat prices have been very strong," notes Wood. "Sadly, some people are still experiencing drought conditions, but others have had a break and have ceased hand feeding their sheep, which is a great relief. "Farmers have to decide how to allocate their resources to their best financial advantage. So when you make a commitment to the wool industry, it is a longer-term commitment and a long-term investment. So, you want to do it as well as you possibly can."

Five fast facts about the wool industry
Australia has approximately 73 million sheep
Wool comprises only 3 per cent of the global textile industry
90 per cent of the world's apparel wool is produced by Australian merino sheep
Australia has 2,800 shearers – five times fewer than 30 years ago
If you enjoyed this story, you might like our feature on Australia's rice industry.