In 1915, the first WWI recruitment march was organised in New South Wales by two brothers from Gilgandra – William and Richard Hitchen. Along the route that began at their front gate, 263 men joined the march to Sydney answering the famous call – "Coo-ee! Won't you come?" thus agreeing to join the ANZACS.
The Coo-ee March Gallery first opened its doors in August 2015 to honour the men who took part in the march. Then, in 2019, Gilgandra Shire Council was successful in its application for the NSW Government's Regional Cultural Fund Grant for the Gilgandra Cultural Precinct, meaning renovations could commence.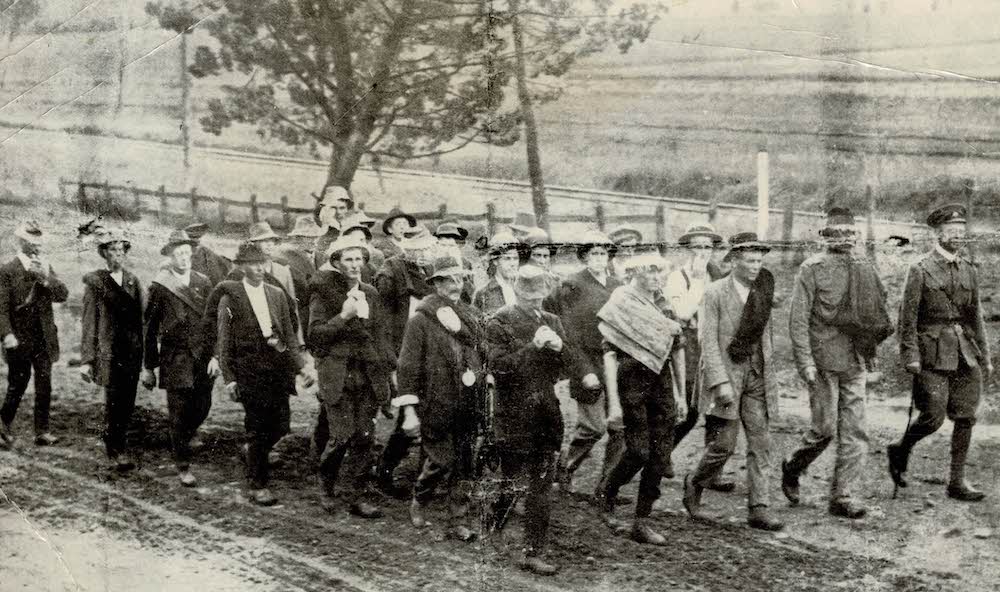 Shirley Marks is the Curator and Archivist at the Gilgandra Museum and Historical Society, and she says that the gallery is an amazing attraction for Gilgandra. "A lot of people have heard the story, but most aren't aware of the Coo-ee March, and they are quite taken by it all when they come here. They explore the gallery and say that it's fantastic."
Shirley explains that the men who left were mostly from farming families. "They went without thinking of themselves – they were doing the best they could for their family and for their country.
"I think it just goes to show you the comradeship and the community spirit that the young men here obviously had," she says. "We were at war and they thought – this might be an adventure. They didn't know what they were getting themselves into, and off they marched, stopping for a recruiting speech in each town along the way to Sydney."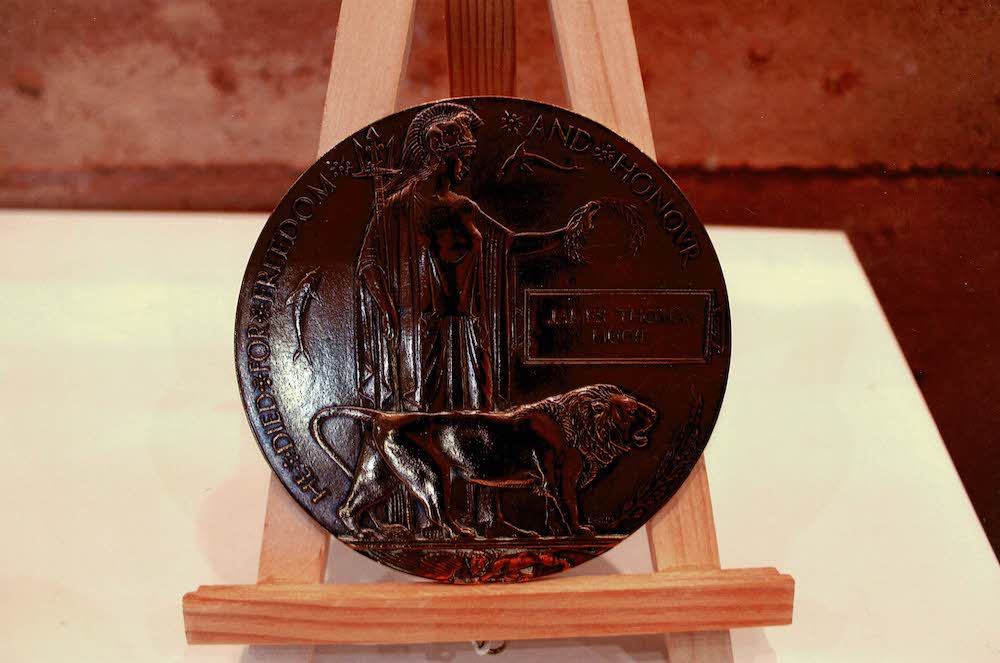 A penny was given to the families of men who didn't return. "One particular family received a Death Penny and donated it," Shirley says. "They thought Gilgandra was where he started off, so they thought it belongs here."
A cushion featured in the gallery is one of the more poignant items for Shirley – sewn together from numerous cigarette cards from WWI.
"They were sent from France by Coo-ee L Maguire," she explains. "They're a silk-
type material that was used in cigarette packets long ago.
They display images of all the different flags of various regiments. This young fellow sent them back to his family and a lady I knew sewed them together beautifully on the cushion. There are many very special things here."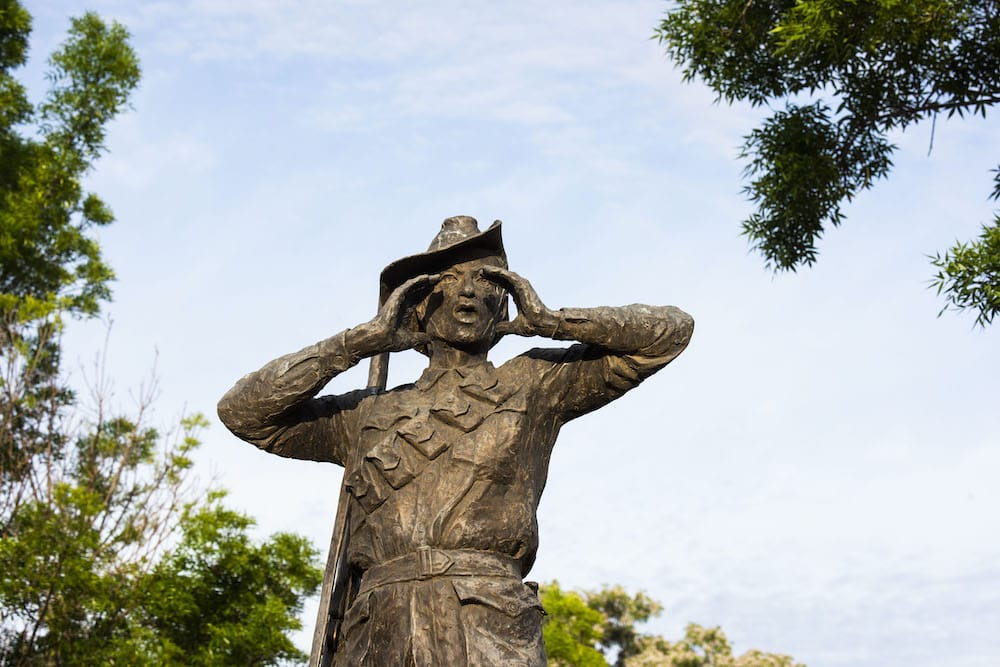 The Coo-ee March came back into focus for Gilgandra when, in 1987, three men decided they would like to do a re-enactment. Graham Chase directed a documentary simply titled Coo-ee, with Film Australia, and it was first shown in Gilgandra Shire Hall.
"From then on for quite a few years we had an annual Coo-ee Festival, which brought families of Coo-ees and lots of other people to Gilgandra," says Shirley. "There was a fair in the park and it was quite amazing."
The Coo-ee Festival ceased operating due to a lack of volunteers, and Shirley couldn't keep up with the demands. "It's a great shame," she says.
There are many other WWI artefacts on display in the Coo-ee March Gallery.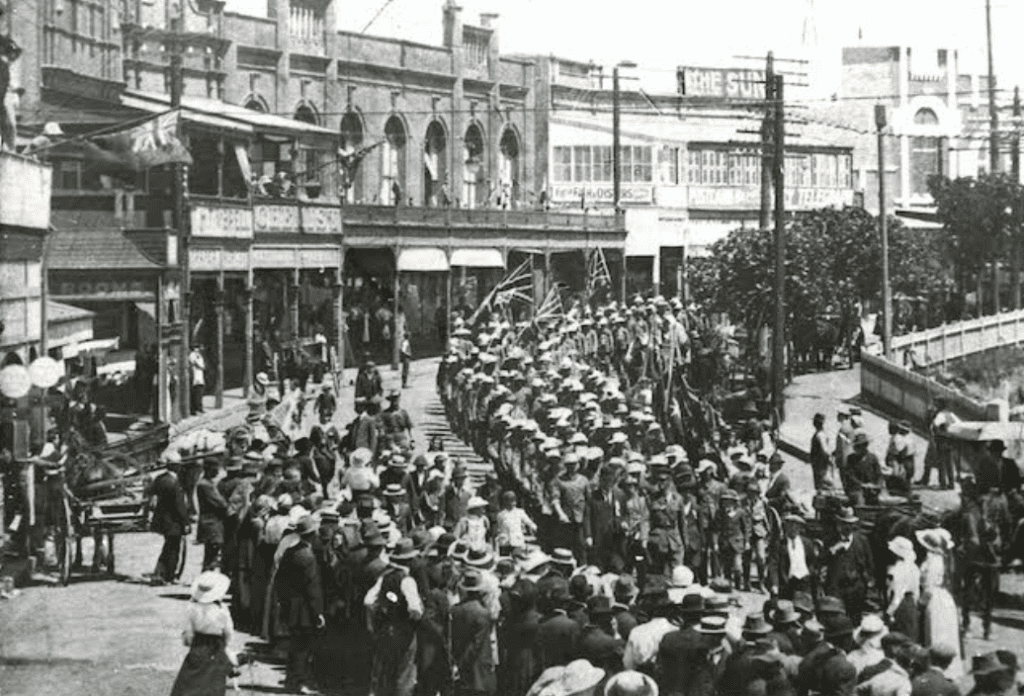 "It's important to recognise there were others who weren't Coo-ees serving during the war," says Shirley. "The march was only one part of WWI, and other men went with the same intentions."
In 2015, to recognise the 100-year anniversary of the Coo-ee march, a coach travelled to Martin Place for another re-enactment. It rained on the day, but that didn't dampen the spirits of those in attendance.
"There were beautiful smiles everywhere because we marched again," says Shirley. "I don't know what it was like back in 1915, but it was amazing in 2015, even in the rain."