Soil carbon sequestration. Grazing management. Reducing methane emissions. Regenerative farming practices. Revegetation. These are just some of the chapters in a new story telling campaign from the National Farmers Federation (NFF) titled Australian Farms- Where Real Climate Action Happens.
The campaign features the stories of three farmers- Dan Fox a grain grower from Marrar in southern NSW, Stuart Austin, a cattle producer from Ebor in northern NSW and Tess Butler, a dairy farmer from Moe, Victoria. Other farmers have also shared their climate action stories since the campaign launched on 18 August.
Dan Fox grows cereal crops including wheat, sorghum and barley, pulses such as chickpeas and faba beans, and oilseeds including canola and sunflowers. The fifth-generation farmer and his family are implementing a number of regenerative practices into their operation, including planting crop varieties capable of sequestering large amounts of carbon in the soil.
His approach is underpinned by the pursuit of "doing more with less" and striving to grow more grain using less water and chemicals, while looking after the land.
"From my perspective, we want to continually improve our practices and improve our soils. If we look after our soil, then in turn mother nature will look after us," said Dan
"We are custodians of the land and endeavour to leave the land better than what we received it."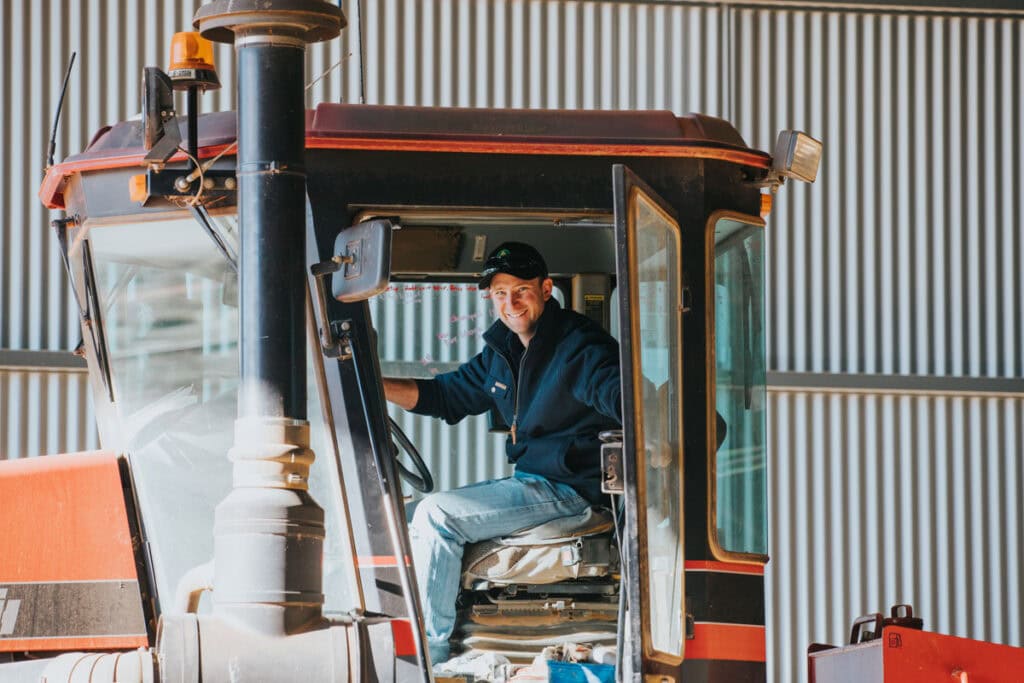 Changes made on the Fox farm in recent years include the purchase of new machinery which has enabled practice changes to retain more soil moisture and build carbon levels below the ground.
"Our mothers and grandmothers taught us to put straw mulch on the home gardens to protect the soil from the sun, keep the weeds out and keep the moisture in."
"That's exactly what we are aiming to do with our system, except our garden is the big paddocks on the outside of the house yard."
"With minimal disturbance and the ability to sow a crop in one pass of a paddock whilst retaining our stubble from previous seasons, we can look after the biology in the soil which helps build organic carbon levels in our soils."
The Fox's have also transitioned to organic-based liquid fertiliser, a 'companion cropping' program which reduces pesticide use by attracting insects and pests to the companion crop, and experiments with chaff lining and cover cropping.
NFF CEO Tony Mahar said the actions farmers like Dan were repeated on farms across Australia every day.
"The good news is through research, innovation and on-farm management, farmers are world leaders in carbon abatement. In fact, agriculture is one large carbon cycle: generating emissions but also taking a significant amount of carbon from the atmosphere," Mr Maher said.
"Now mainstream practices such as rotational grazing; zero soil disruption when planting a crop and the conversion of livestock effluent to renewable energy have seen Australian agriculture reduce its direct greenhouse gas emissions by 65 per cent between 2004-05 and 2016-17."
"Farmers are on a journey and there is more work to do. Through new science and technologies, like feed additives that drastically reduce livestock emissions, agriculture is poised to continue being part of the climate solution."
"By hearing the overwhelmingly positive stories of our farmers, we want Aussies to continue to enjoy the Australian-grown food and fibres they love with the peace of mind and the confidence that farmers are part of the climate change solution."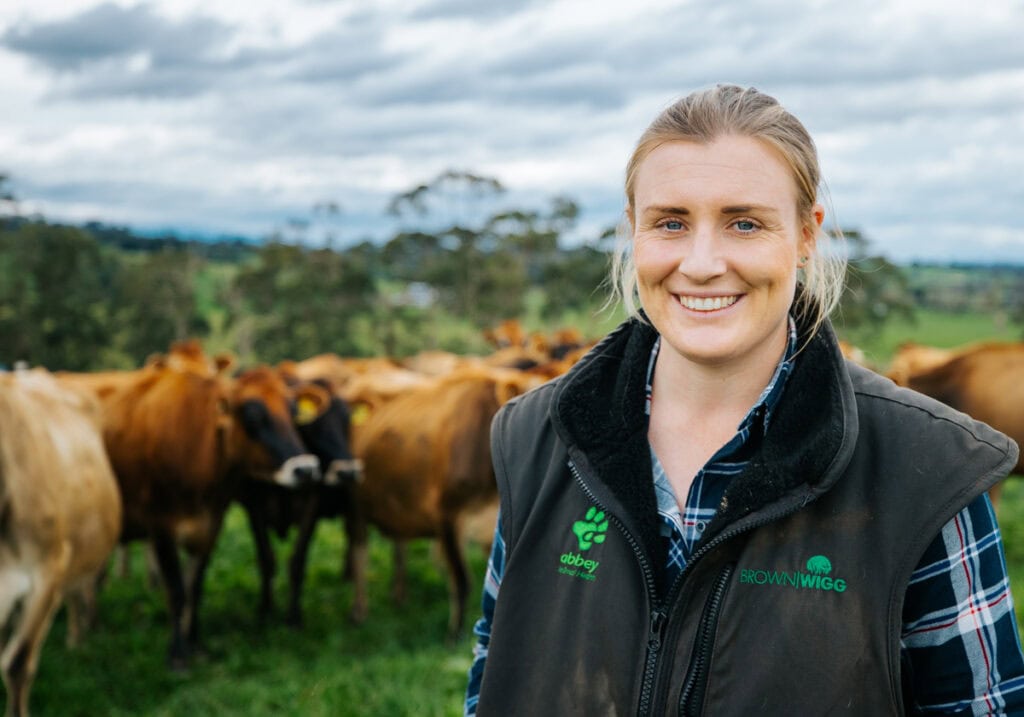 Proud to be climate positive
The Wilmot Cattle Company in northern NSW is "massively climate positive', according to manager Stuart Austin.
"Through soil carbon sequestration, we're taking more carbon out of the atmosphere than we are emitting each year, all the while producing nutrient dense beef," Stuart said.
"I can put my hand on my heart and backed by an enormous amount of data to say that we are improving the ecological health of this farm."
One key piece of data to back this claim is an increase in soil carbon levels from 2.5 percent to 4.7 percent at Wilmot, since switching to a soil health focus in 2012.
Stuart said he notes subtle changes in the landscape each time he shifts cattle to fresh pasture at the 1854-hectare-property on the Ebor Plateau of northern NSW. Native plants are emerging and the pasture biomass and ground cover continue to flourish, following a shift in grazing management nine-years-ago.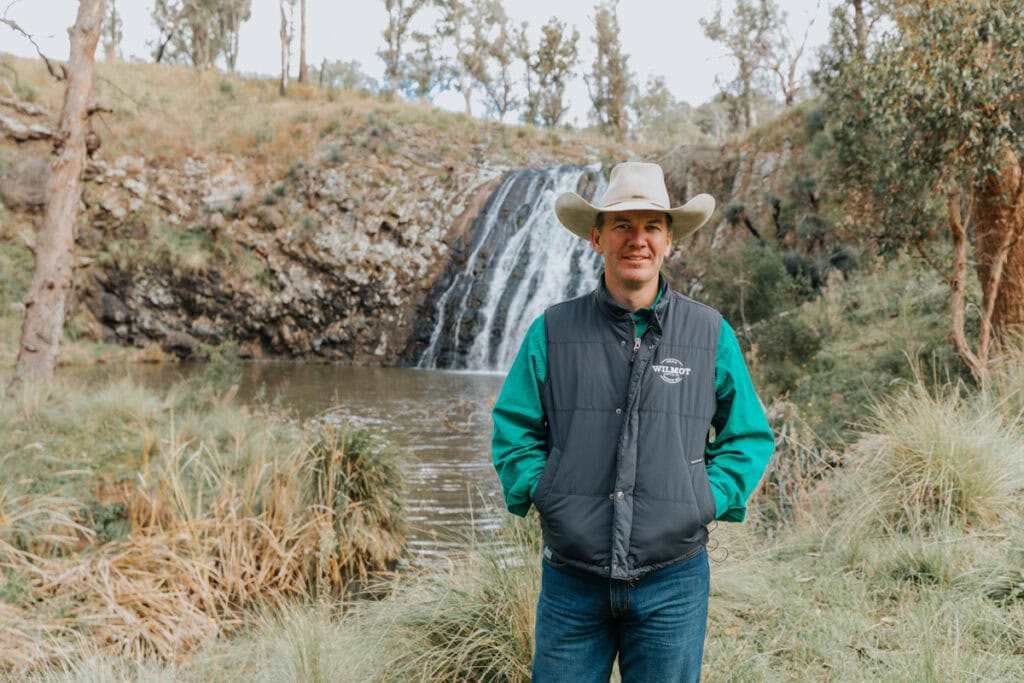 The Wilmot Cattle Company team take a regenerative approach across three properties Wilmot, Woodburn and Morocco – spanning 5,665-hectares in the New England region – to produce grass-fed beef and sequester soil carbon. In the past three years, the Wilmot Team has planted 25,000 trees across their Ebor property.
"Our role is to provide food and fibre for the world but also to preserve the environment we manage," Stuart says.
"As farmers we manage so much of this landscape on a percentage basis and a full ecological system includes animals. If we manage those animals in a positive way that benefits the environment, then we can have a huge positive impact on the landscape, which is what's required for us to have a really significant impact on the climate."
Grazing management is the primary tool used to increase biodiversity, soil health, animal performance and profitability.
Data from every aspect of the business is recorded to assist with decision making.
"We are continuing to challenge the parameters within the business and have a strong continuous improvement philosophy," Stuart said.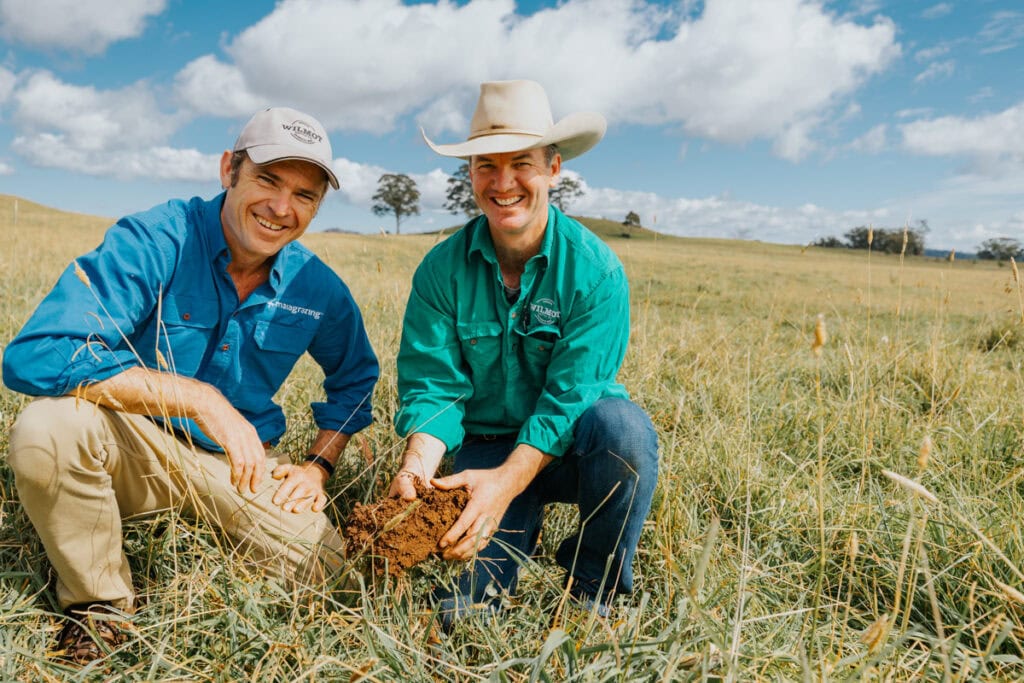 Want to know more about regenerative farming? Check out our story on soil health.