It was during the Millennium drought that fifth-generation Monaro sheep farmer Charles Massy had his 'a-ha' moment. "I had a high-value sheep stud running lots of little mobs that were essentially overgrazing my paddocks. I was crippled with debt, weighed down with depression, and I just didn't know how I could make it all work anymore," he says.
"I finally realised I was the weakest link in the whole system. There was a disconnect in my head because I was trying to make money while ignoring the ecology of my land."
Charles consulted with Dr Terry McCosker, a trailblazer in holistic farming practices long before the term 'regenerative agriculture' was widely used and soil health was a focus for farmers.
Terry, who is the founder and director of Resource Consulting Services (RCS) explains that many farmers mistakenly believe that they'll go broke if they try farming from an eco-system perspective, something he likens to the 'fear of going through the valley of death'.
"I deal with this by focusing on building the foundations of a bridge to cross to the other side," Terry explains. "I always start with the farmer's mindset and then do an extensive analysis of the farm's business model (understanding its strengths and weaknesses with the goal of increasing turnover, decreasing overheads and increasing gross margins) before working on anything remotely related to soil biology and soil health.
"You can't fix the soil if the overheads are too high. Even then, it's about taking small steps to do less harm to the soil biology. If you need to continue using chemical additives, there are so many ways to reduce their negative impacts."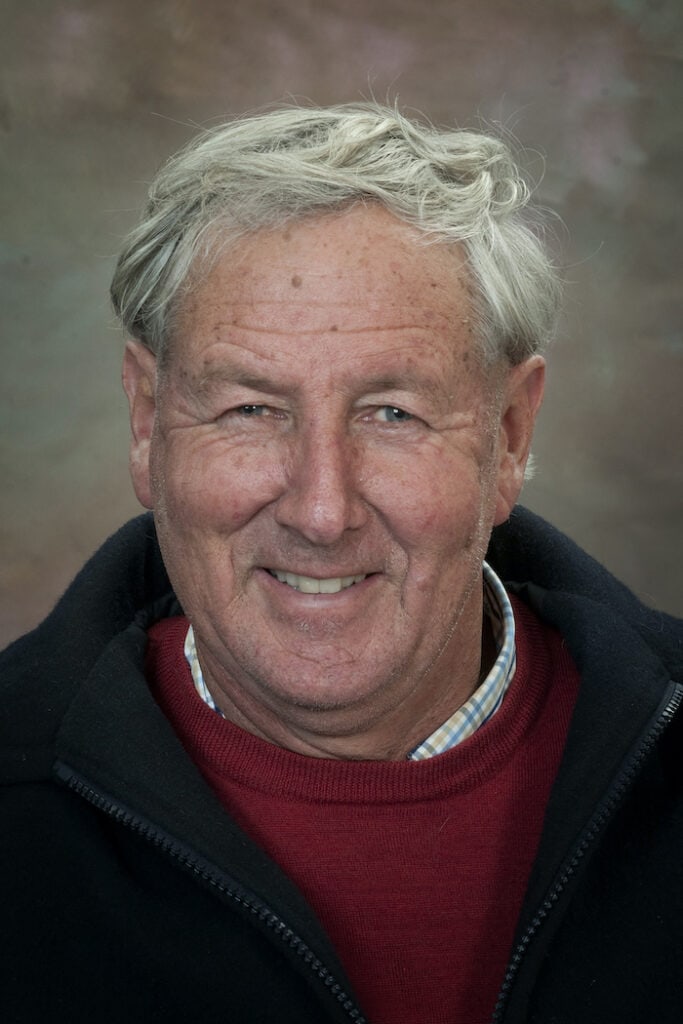 Regenerative agriculture has several definitions but essentially it is regarded as a system of farming principles and practices that improve soil health and the water cycle, increase biodiversity and dynamic ecosystems, and restore the solar energy function of plants to draw down carbon from the atmosphere.
It can sometimes cause knee-jerk reactions because of what some perceive as its 'holier-than-thou' philosophy, but third-generation beef trader and 2018 Australian Rural Community Leader of the Year, Lorraine Gordon sees things differently.
After directing the Federal Government's Farming Together Program – the largest capacity building program in Australia's agricultural history – she harnessed its collaborative approach to form the Regenerative Agriculture Alliance. She also created Southern Cross University's (SCU) cutting-edge Bachelor of Science in Regenerative Agriculture.
After just one year in operation, it's the largest agricultural science program in Australia with certificate, bachelor and master degrees, and the only one of its kind in the world. The focus is on teaching students how to read landscapes and solve complex problems from a holistic perspective.
"When I'm speaking to a roomful of farmers and list regenerative agriculture's practices, such as minimum tillage and time-controlled or holistic grazing, so many people say, 'Oh my God, we're already doing some of those things.'"
"We don't have a them-and-us scenario," Lorraine explains. "Rather, it's about us all going on a journey together so we can be more resilient. It's about farmers expanding the tools in their toolboxes and trying some techniques that might work well in their specific bioregions," she says, adding "We've all seen our red dust covering the snow caps on New Zealand's mountains. They're very thankful for that top soil that's come all the way from Australia but there are lots of strategies to help farmers keep that soil on their own farms."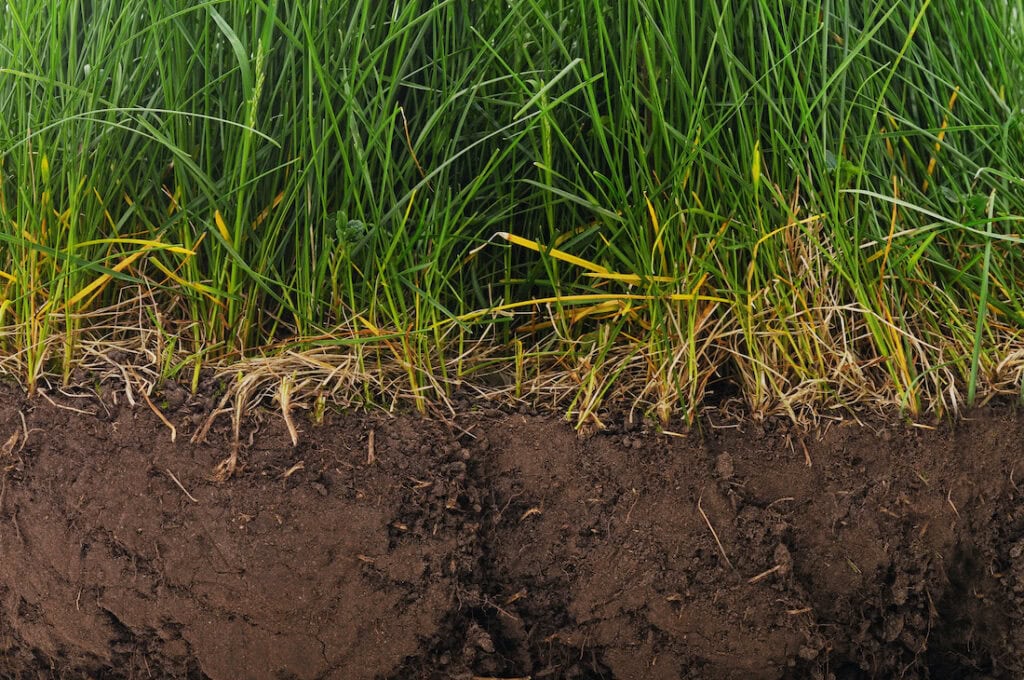 In fact, a key tenet of regenerative agriculture focuses on recognising and adapting farming practices to particular soils and climate patterns. The Australian continental massif is ancient with some of the world's oldest soils that not only endure high temperatures but also regular droughts and bushfires. These poorly structured, often saline-heavy soils present challenges when it comes to water drainage and plant growth. Into this fragile landscape, settler farmers brought agricultural methods based on the deep forgiving volcanic soils and regular, dependable seasonal shifts in temperature and precipitation that were the norm in the Northern Hemisphere.
"We've all made some mistakes along the way such as replicating inappropriate European methods of agriculture and thinking that they would work here," says Lorraine.
A more sustainable, less-is-more approach, enables landscapes to renew themselves and underlines the importance of working with Mother Nature so as to allow her to do her work. And that work starts on the microscopic level with the soil.
Ensuring soil is spongy and full of humus (dark, organic matter rich with bacteria and fungi) enables it to store more carbon which directly impacts the soil's ability to retain water and therefore grow quality crops and pastures.
Soil biology is a relatively recent science. "Agronomists have essentially focused on chemistry and physics in their training. We now know that soil biology has a profound impact on all aspects of farming," says Terry.
"I've been teaching basic ecology to farmers for 30 years," he adds. "It's the one thing that gets them excited. Once farmers understand how an ecosystem operates, they can get it to work with them. In agriculture, we get four things for free: rain, sunlight, air (nitrogen and carbon dioxide) and ecosystem services. If we're going to optimize our farming businesses, we need to optimize the free stuff. And once we optimize biological health, we can double a plant's photosynthesis capacity (and even increase yield five-fold with irrigation assistance)."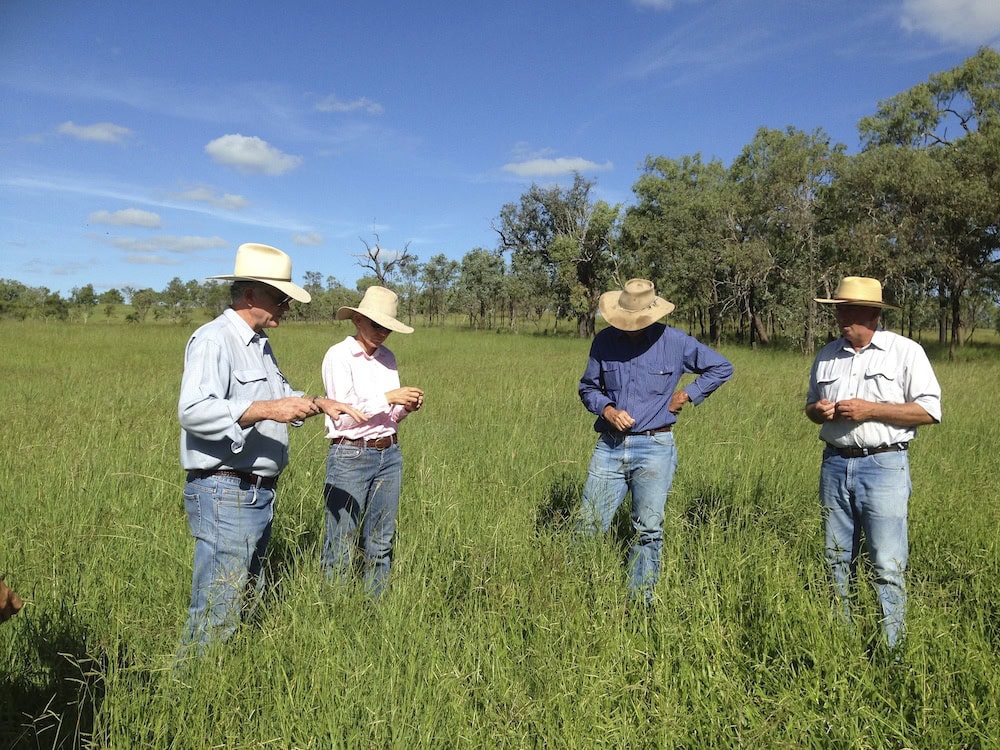 "The zero-till initiative had a huge uptake because farmers didn't want to lose their topsoil," explains Terry.
"Now we need to slowly, slowly take the next steps in ways that don't threaten profitability. You can add compost extracts and other biological inputs during seed planting to enhance soil biodiversity. You can also leave litter on the ground or grow transitional multispecies cover crops because living plants, not bare earth, feed soil biology which feeds everything else. Soil that has heavily relied on chemical inputs is going to have withdrawal symptoms so adjustments must always be made slowly."
"We look after the soil and the soil looks after plants, which in turn looks after livestock. Those tiny soil microbes are also an essential element of human gut health, resulting in humans being more resilient to diseases such as cancer and auto-immune complications. It's all one big long chain of interconnectedness," says Lorraine.
Charles Massy agrees. "It's so important for farmers to carefully observe every element of their landscape, right down to the minutiae of soil microbes. I was basically landscape illiterate. My property should have been in intensive care but instead I was overgrazing, ploughing under native grasses and bringing in expensive feed."
Charles started making changes, including matching the number of sheep to the feed ability of his paddocks. He did an autumn end-of-year stock-take of his feed (incorporating the next six months with no growth) and calculated that he'd be 20 per cent overstocked.
He made an early decision to sell down when the prices were still good and ran his remaining sheep in one mob across smaller paddocks to drive more effective plant ecology. By comparison, in the early 1980s he shipped out a semi-trailer load of emaciated sheep that were worth less than the transport cost.
Charles is doing creek restoration, has planted more than 60,000 trees and some native grasses have also returned. With this increased biodiversity, pests such as wingless grasshoppers have disappeared. And when big rains come, the soil is porous enough to absorb the extra moisture with no run off. He's also started feeding his sheep rock salt which they distribute across the paddocks as walking fertiliser.
President of NSW Farmers, James Jackson, concurs. "Using strategic cell grazing to recycle nutrients and more effectively enable the growth cycle of grasses is a real game changer and breaks the old idea that hard-hooved animals are bad for the environment. And the study of soil biology is revealing the benefits of soil microbes. Actually, I think a lot of farmers have been on top of many regenerative agriculture practices for a long time."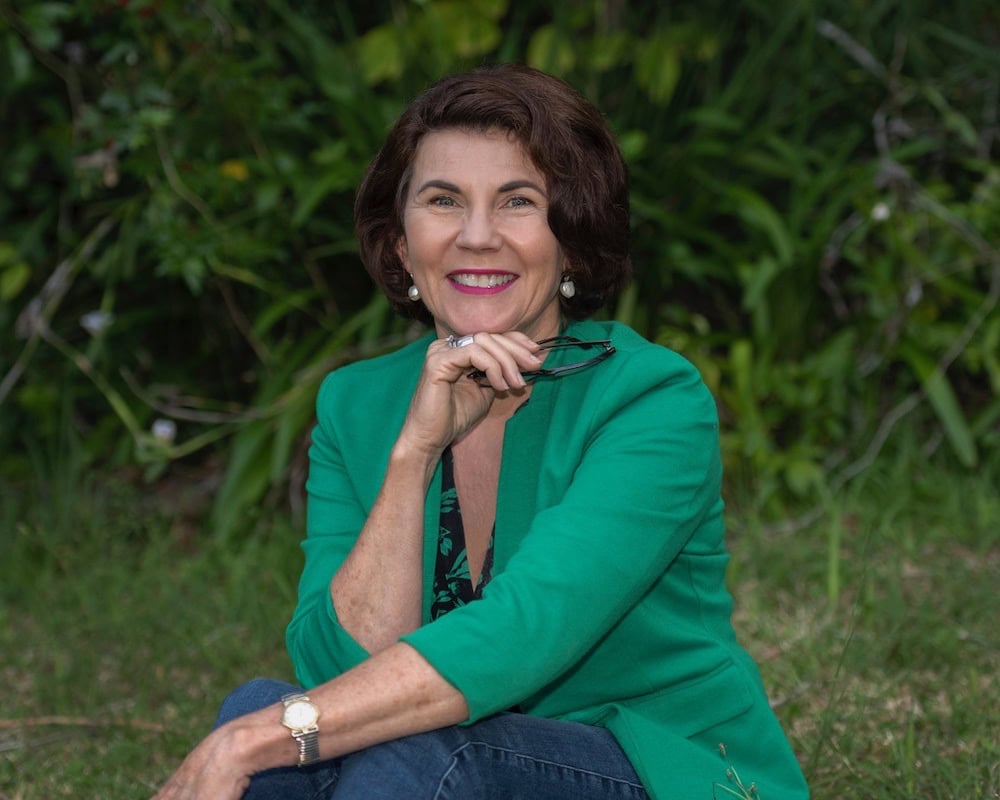 It's really not about the label, according Lorraine. "Nobody is more pragmatic than me. As someone who's been farming for 35 years, I'm not sure I'll ever reach Utopia but I know we need to be able to question how we farm and seek out alternative ways to achieve not just sustainable but also restorative outcomes. I am not in the business of going broke but I also want to be able to eat real food and I want to leave my farm in the best shape possible for my children, who will be fourth generation farmers."
"Anything that marries the three goals of productivity, profitability and environmental sustainability is a really great outcome for farmers and rural communities," says Fiona Simson, President of the National Farmers' Federation (NFF).
She explains that the NFF's new $100 billion farm gate goal is all about value adding, ensuring sustainability, promoting regional community development, unlocking innovation and diversifying income streams, some of which can be done through environmental initiatives such as creating biodiversity and carbon sequestration.
"It is about smarter farming, not farming more hectares, and regenerative agricultural practices, many of which have been used and proven by mainstream farmers for years, have the potential to create a win/win situation for farmers," says Fiona.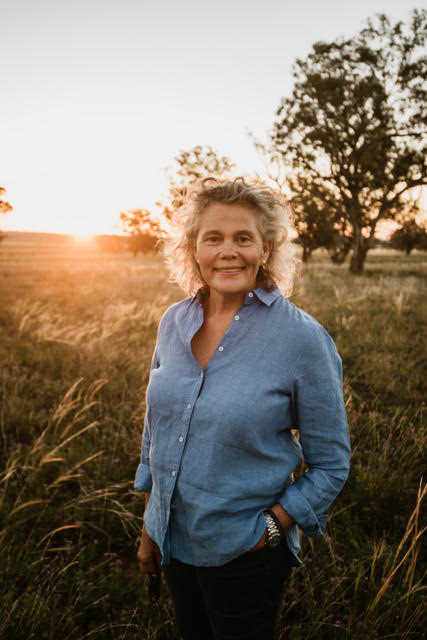 "By focusing on developing microbe-rich humus that helps store more carbon in the soil, this enables water retention which helps better quality and higher volume cropping in a healthy managed landscape."
"The NFF also believes that agriculture can play an active role in climate change solutions" explains Fiona. With soil biology working effectively, payment for carbon sequestration can contribute to NFF's vision that five percent of the agricultural sector's income will be derived from environmental services by 2030 and the entire sector will be carbon neutral by 2050.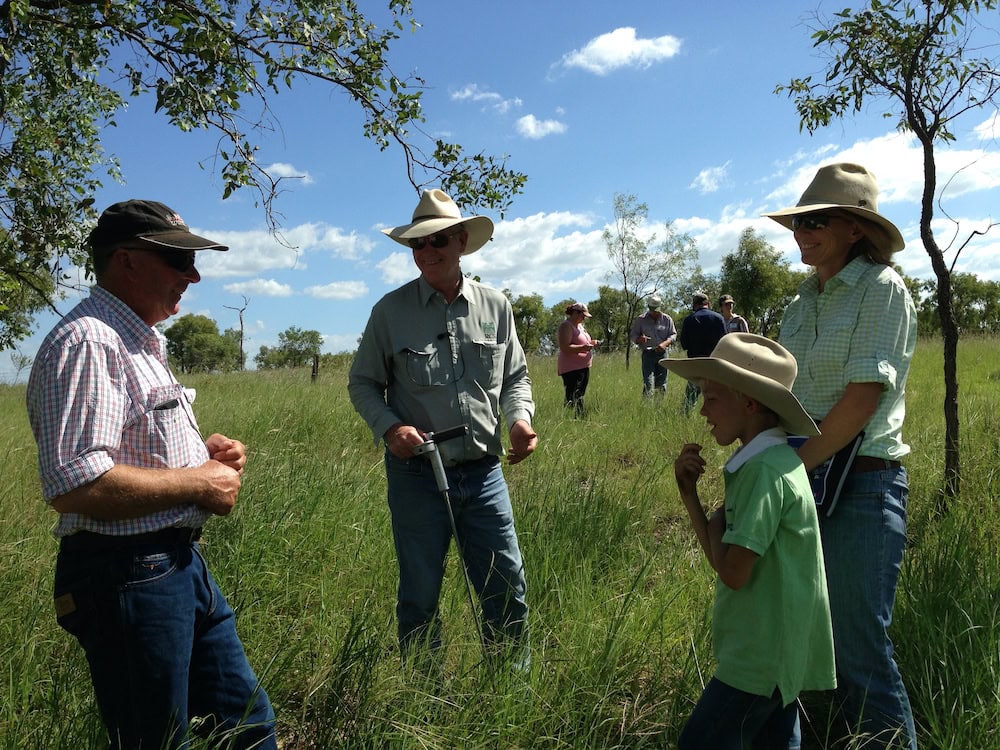 If you enjoyed this story on soil health and regenerative agriculture, you might like our feature on the energy game-changers raising the bar.