The idea for farm and livestock management software, Mobble, dawned on young farmer and engineer Jock Lawrence a few years ago when he was helping his father digitise on-farm records.
He had recently returned to the family farm near the Victorian town of Avenel and found other farm management software was clunky, over-complicated and more suited for intensive farming.
This got him thinking and the result was Mobble – a cloud-based software which connects multiple users and properties to simplify the farm management system with the end game about getting rid of the pocket notebook which is often lost, dropped in a drain or destroyed in the wash.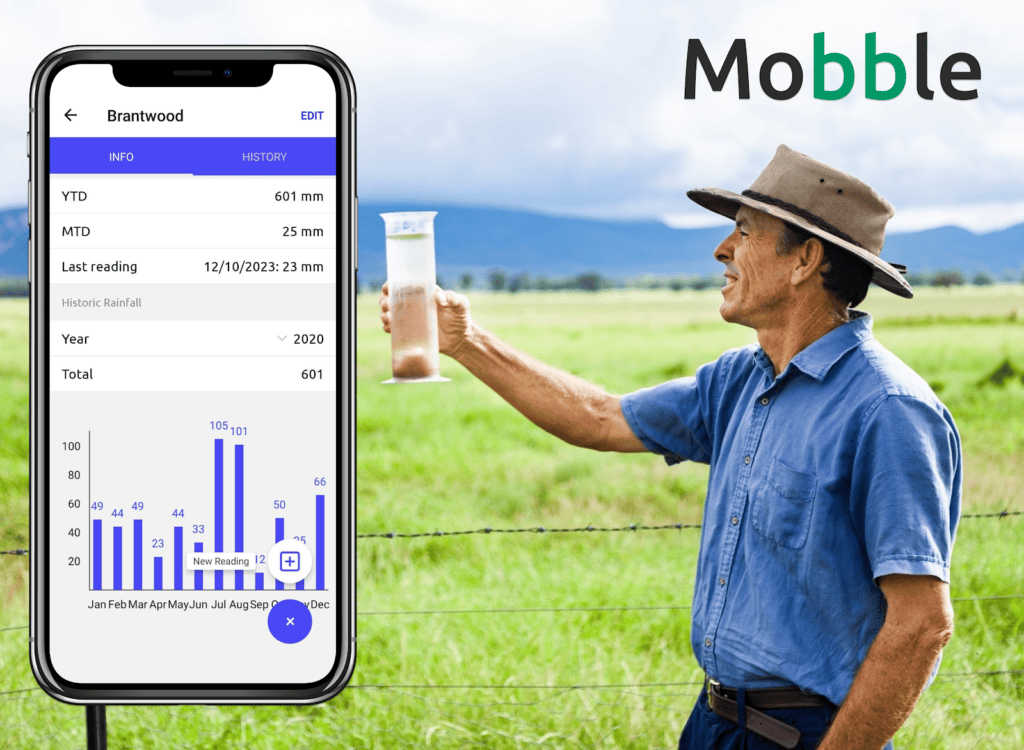 Extensive feedback gained
Jock says extensive user feedback is at the core of the development of Mobble with the product spending two years on a limited release to early subscribers so it could be refined to suit the needs of the everyday farmer.
"Farmers know what they want. It is really important to us that Mobble is built on farmers' feedback, listening directly to what they need and applying that in an easy-to-use solution," Jock says.
"We understand that farmers need a practical solution that covers livestock records, stocking rates, mob and paddock treatments, historic events, sales and a way to make compliance easy."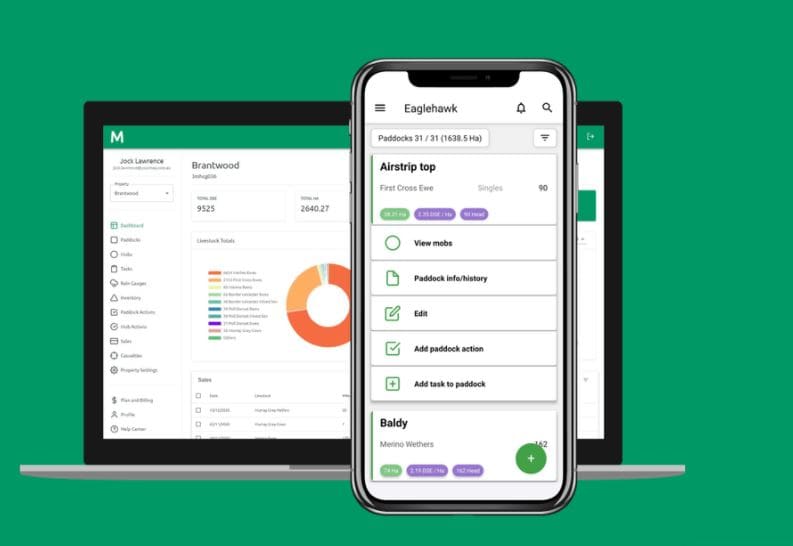 Mobble app keeps records safe no matter what
Jock says Mobble is now being used by thousands of farmers across Australia and New Zealand with many saying they are benefiting from the app.
"Many farmers still use the top pocket notebook for everyday farm records, but there's a high risk of losing your data if you drop the notebook in a trough, misplace it or put it through the washing machine," Jock says.
"Mobble is designed to improve the efficiency of record keeping and on-farm communication. We want to make life easier for farmers and their teams with an app that can easily be updated and saves everything to the cloud so that if they do lose or break their phone, they know their records are safe.
Jock says Mobble is designed to remove the double handling of information which has traditionally been done from pocket notebook to spreadsheet to other farm management software, diary or handwritten ledger.
For more information on innovative software – Mobble, please click here. And if you enjoyed this feature, you might like our story on the meat delivery service called Our Cow.