The chilli evolution in Australia is well underway, as demand for chillies in Australia grows exponentially. According to market research firm Tridge, last year we imported 834 metric tonnes of the vegetable (nearly a third more than in 2019) and exported 476 tonnes – 14 per cent more than in 2019.
"Heat is now almost everywhere – from grocery store shelves to upscale dining establishments. Consumers crave it," flavour maker McCormick said in its recent annual Flavour Forecast report. "Heat and spice offer a sensory experience and enjoyment like no other."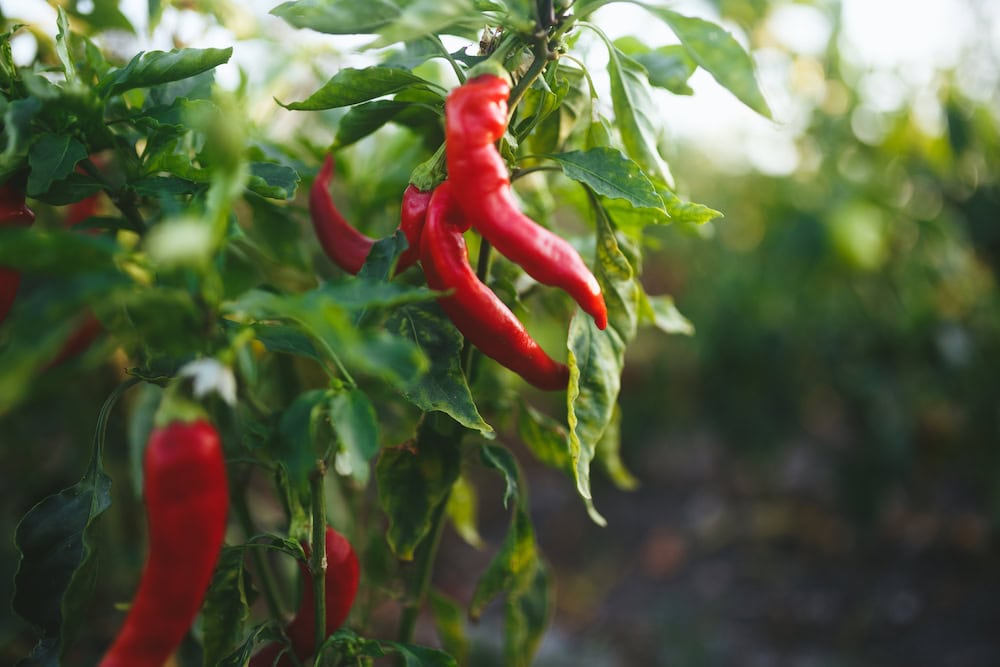 However, growing chillies commercially is not easy. It's extremely labour intensive – everything needs to be planted and picked by hand, and chillies are such easy game for fruit flies, worms and birds that crops need to be no more than a few acres in size, and covered in nets. And the only way to make money from this kind of micro-farming is by value-adding: becoming an inventor, manufacturer and marketer all in one.
Here are the stories, warts and all, of three farmers in NSW who have given chilli farming a go – with very different results.
A Midas touch during the chilli evolution
"My mum was an Aussie war bride and I'm an immigrant from California," says John Boland of Byron Bay Chilli Company.
"I was a rancher, so when we moved out here in the early 1990s, I bought my tractor over from the United States."
John's has a long-held love for chillies and Mexican food. "During earlier visits to Australia I noticed there wasn't much available at the supermarkets, so I brought 10kg of chilli seeds with me when we moved from the US. I thought the rich red soil of the northern rivers would be perfect to grow them, and turns out it is! The jalapenos we grew here were the biggest I had ever seen."
John's small team took the first harvest to a market in Brisbane but only managed to sell one of about 40 cases. "So on the way back home we bought a few 200-litre drums and ended up sitting on the veranda cutting up all the chillies and pickling them. It worked quite well – we supplied all the local Mexican restaurants and started making our own salsa sauce and selling it at the Byron Bay Markets."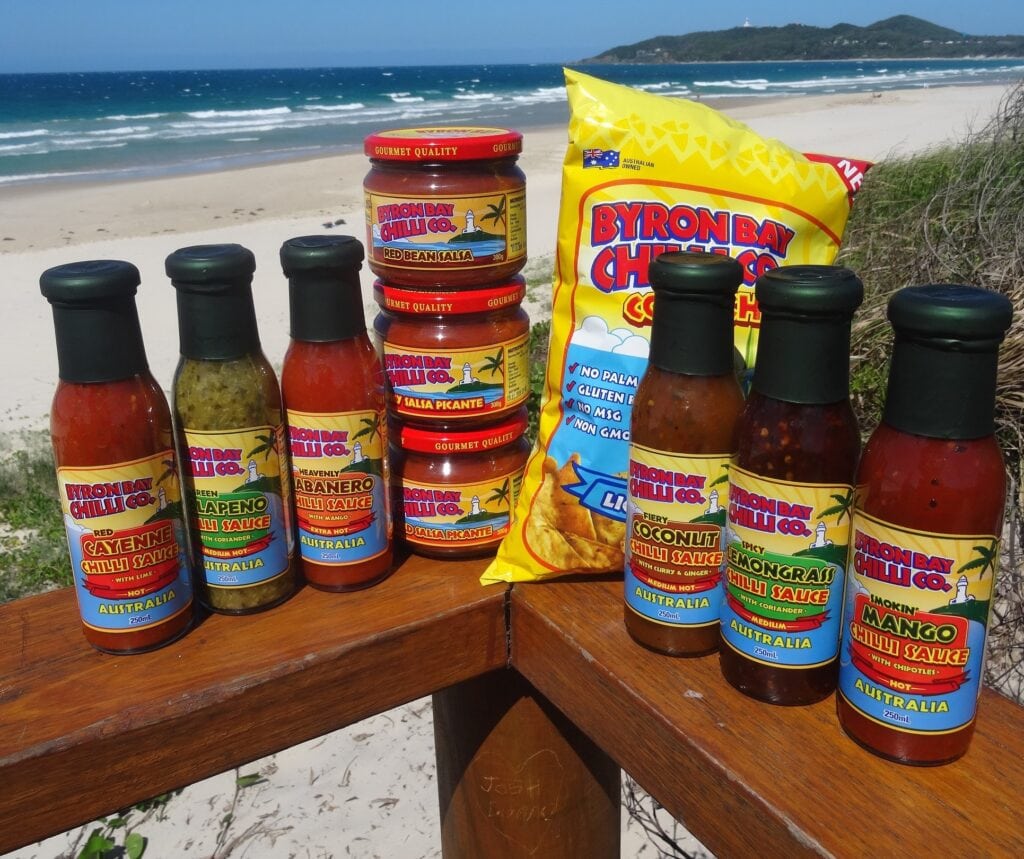 Within a year John was approached by Coles and suddenly they could not make it fast enough. "I had to find a contractor and packer who could produce it in large quantities, and we stopped being farmers and became marketers," John says. "It all happened so fast, and now we sell several million units a year."
John wasn't surprised by the growth of the popularity of chillies in Australia.
"When we had a little taco shop in Byron Bay there would often be a queue of people out of the store and down the street," he says. "Within a couple of years, there were eight shops like it in town. And it's not just about Mexican food. Indian food, Middle Eastern food, kebabs – they all need a lot of chillies."
The perfect storm
"We started nine years ago mucking around with chilli and making beef jerky in my garage," says Gary Scard of Flamin' Good Chilli in Kempsey on the Mid North Coast.
"Eventually we bought a little 20-acre farm and started growing our own chillies. We don't sell the crop. We dehydrate them and infuse them into rock salt, which is our specialty – chilli salt. But we do all different kinds."
The company's sales were doing phenomenally well, but then last year Kempsey became one of the first places to be hit by the bushfires.
"I had some foresight that it was going to happen, so I did a lot of clearing on the land," Gary says. "My wife wasn't happy about it, but when the fires started, she was stoked; it probably saved our house. But still, there was so much damage and we hadn't recovered when COVID-19 began."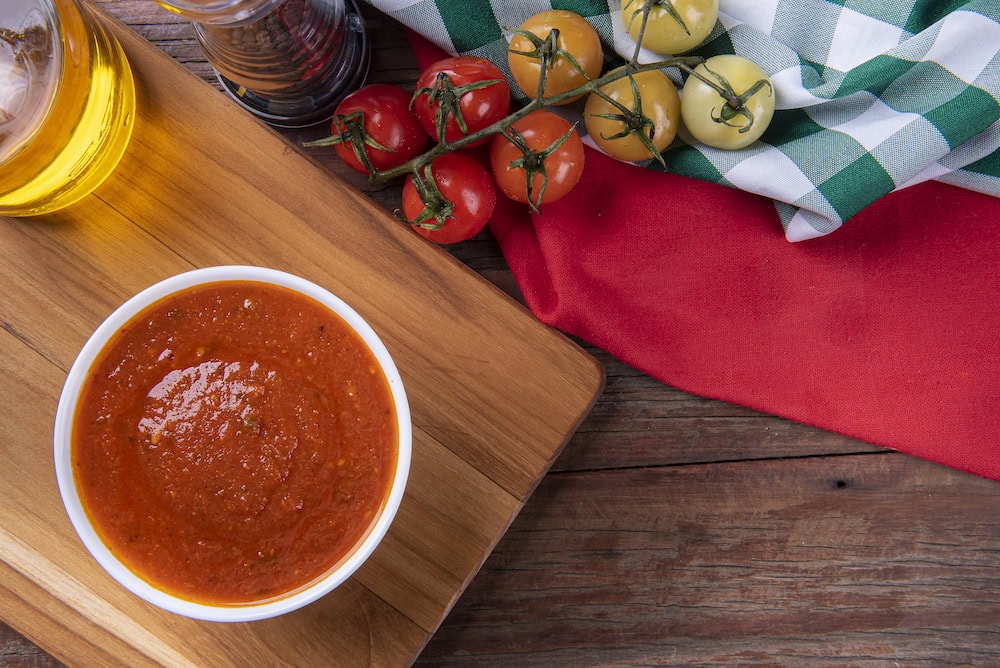 Then this year Kempsey was hit by the floods. "It's really been one thing after another – first we had no water and then we had too much," Gary says. "This will be the second year we have not planted anything and even if we could, the markets and chilli festivals where we sell a lot of our product aren't going ahead again this year. Online orders slowed down too because people are being more careful about what they spend."
Gary says that right now the business is dead in the water, and that they're offsetting assets just to survive. "I know there are a lot of people worse off than us but honestly, I feel a little bit broken. I'm playing things one day at a time," he says. "We still have a loyal customer base so hopefully this season we can get back into the swing of things, start growing chillies, restart the seed bank and somehow push through to the other side."
Water into wine
Disaster Bay Chillies in Eden was established in 1999 and Letitia Cruikshank bought it a year ago. It's set on an 11-acre property with two acres of planted chillies in 12 different varieties. "We mostly grow jalapenos, because our chipolata sauce is full of smoked jalapenos, and we also grow manzanas for our tabasco-style sauce," Letitia says.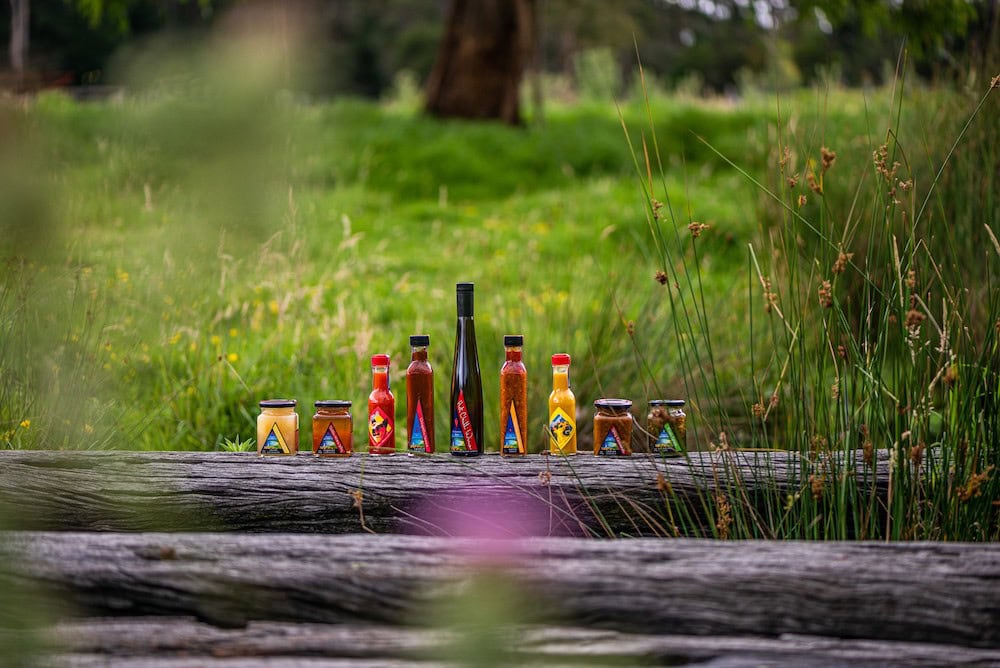 "But our biggest selling product is unique – it's a wine made entirely from chillies. People have tried to copy it but nobody has been able to master it."
The farm's original owner Stu, along with a friend, experimented with the wine for years to get it right. "It was a success from day one," Letitia says. "They had big contracts in the UK and Japan, and they were just about to move the product into China when COVID-19 started."
For now, the wine is just sold in Australia, for $16 to $25 a bottle in shops and on the company's website.
Letitia is often asked why she and her partner Les invested in chillis in the middle of a pandemic. "We wanted a bit of a lifestyle change as we'd lived in the Middle East for 12 years," she explains. "The idea of creating a quality product on the land had plenty of appeal, and now our son and daughter and son-in-law are all working here too."
Letitia admits that it's been a big learning curve. "Last year with the bushfires, the chillies didn't get sun for quite some time and so didn't ripen. So we had to bring in chillies from Queensland, but they didn't have the same heat as ours. We've done very little marketing but people love our wine and keep coming back for more. We're thinking about expanding and making a port as well as 'limonchilli' – a limoncello with chillies."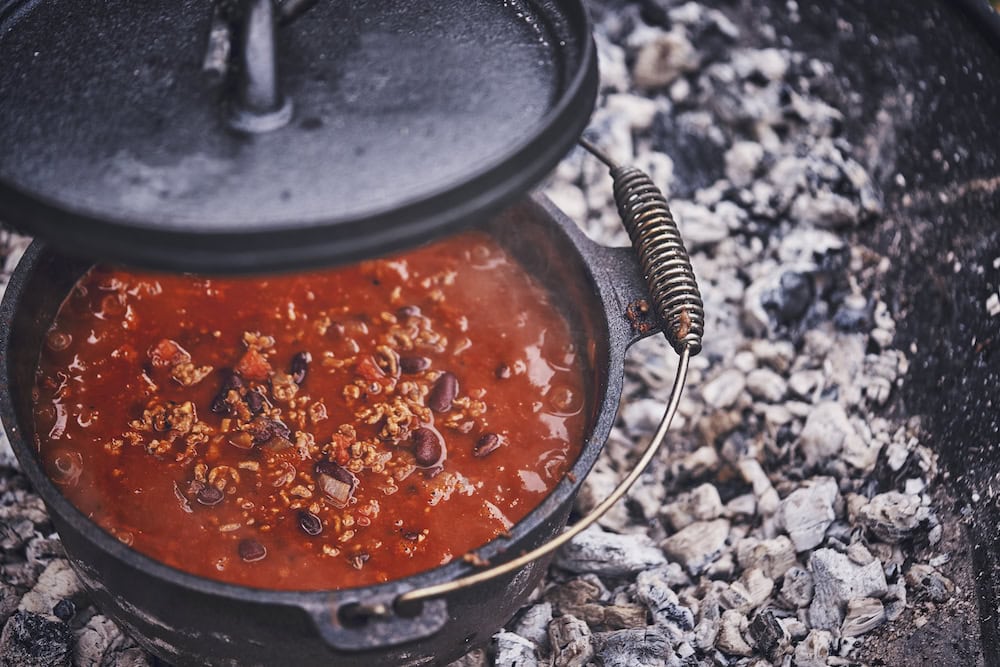 Why are chillies hot?
Humans have cultivated chillies for at least 6,000 years and enjoyed the intense, addictive sensory taste for even longer. But we didn't figure out why chillies evolved to give off heat until 2008, when American food scientists studying 15 different sub-species of the plant in Bolivia discovered the hotter the chilli, the better its defences against funguses. Mammals are obviously turned off by it too. Interestingly, birds are not bothered by capsaicin, the neurotoxin responsible for most of the burn in chillies, which allows them to eat the vegetable and help the parent plant disperse its seeds through bird droppings.
If you enjoyed this feature on chillis, you might like our story on the sugarcane industry.