Matt Craw is quite familiar with the challenges that present when native wildlife meets rural barbed wire fencing. From his Innisfail base in Far North Queensland, the butcher-turned-fencing contractor runs Craw's Farm Services. For more than a decade, he has been building rural farm fences, and doing larger residential and industrial jobs under licence for the last few years.
Matt regularly comes across birds and bats caught up in wires. "On rural properties, particularly bigger lots, the wildlife are a lot more active. More so for properties which are near rain forest or at a distance from the road. Often you will see a bat or a bird on that top wire. By the time we get there, it is usually too late for them."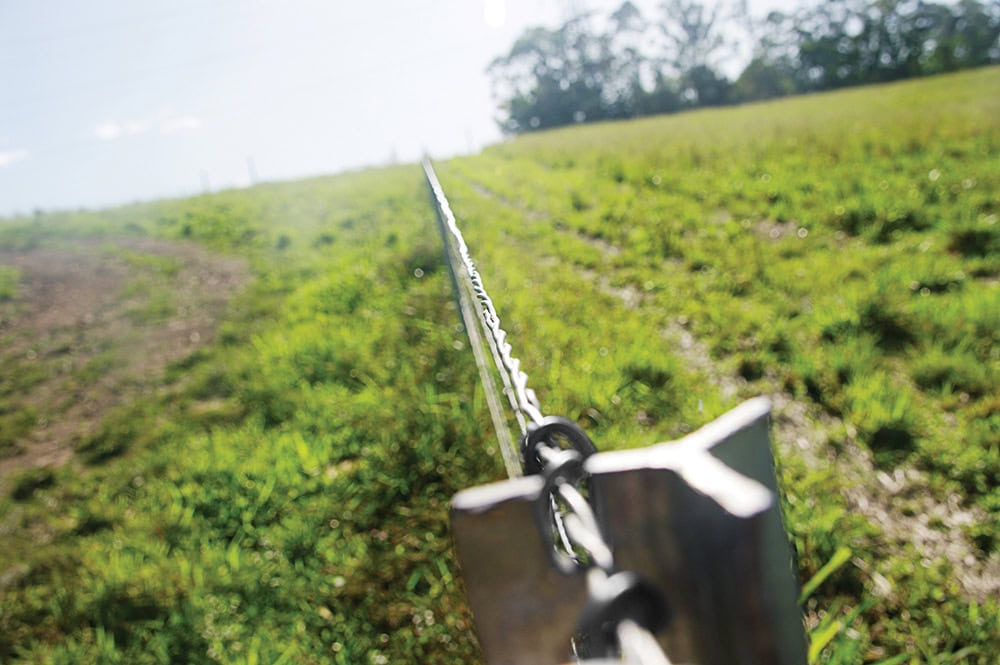 As one of the few licenced fencing contractors for quite a distance, and with a well-regarded local reputation, Matt was approached by the C4 Community and Coastal Cassowary Conservation group to test a new wildlife-friendly system using a new Murray Barbless Safe-Twist wire. The trial involved building a 400m stretch of fence using the Murray wire along the top and bottom lines instead of a full four-barbed wire fence. This new wire and fence system is designed to meet the critical farming needs of cattle containment and draws on expert knowledge of wildlife behaviour and data from wildlife rescue hospitals which suggest up to 86% of entanglements occur on the top wire.
Matt says the installation was smooth and straightforward. "We ran out our four barbs and barbless wire on a trailer with uprights, all at the same time. The new wire didn't twist and installing it was exactly the same as barbed wire."
Clare Rickard joined Matt's business just over two years ago to help with paperwork. With her building experience, and vineyard trellising work in New Zealand's Hawke's Bay, she soon picked up fencing skills. Clare says working with the Murray Barbless Safe-Twist wire was easy. "Tying off was much simpler than wire work with barbed wire and we weren't snagging ourselves as we worked."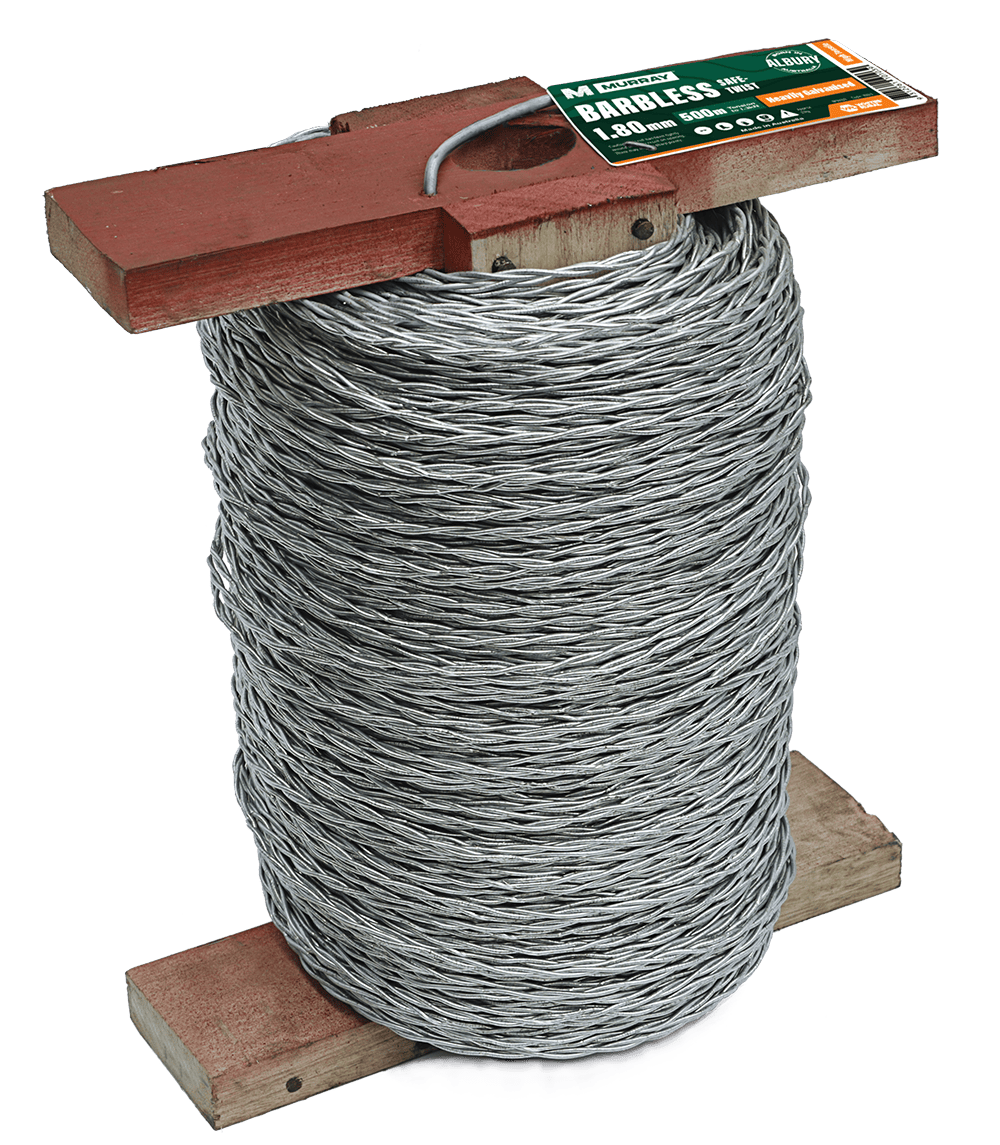 "The only other wildlife-friendly fence I have seen was in nature reserves in New Zealand. There, it is an impenetrable barrier fence, used to protect flightless bird populations from rats, stoats, and possums. The Murray Barbless Safe-Twist wire is made in Australia for Australian conditions. Here, swapping one or two barb wires out with the new Murray wire will allow native roaming wildlife to walk or fly through the fence but to keep stock contained."
"Success would be reaching a time when farmers ask for wildlife-friendly fencing as the norm, when they know that building a new fence using this format of Murray Barbless Safe-Twist wire on the top and bottom will keep their cattle just as secure. It will make no change to their cattle, and there is no difference to the cost of product, installation, or maintenance."