With over 100 years' experience and more than 80 Area Managers across the country, WFI understands that every farm is different and that's one of the reasons why they offer options to suit your individual needs with a personal touch.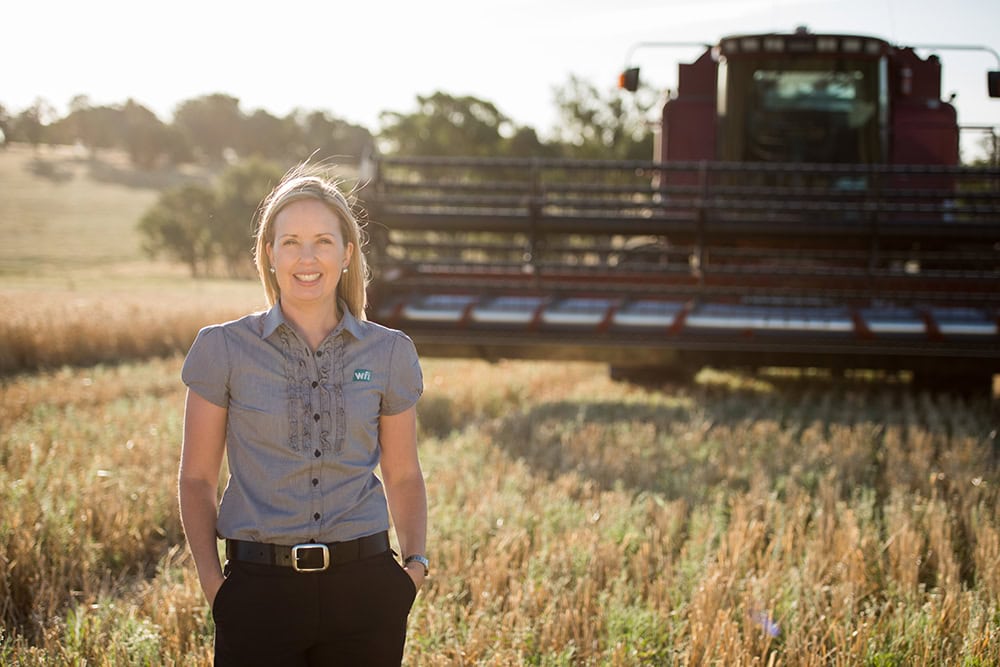 The WFI Rural Plan gives you the freedom to choose from a variety of cover options, and if your circumstances happen to change, it's easy to add more coverage to your plan. So, whether you're a hobby farmer or a major agricultural producer, you can cherry-pick a tailored package to suit your unique needs.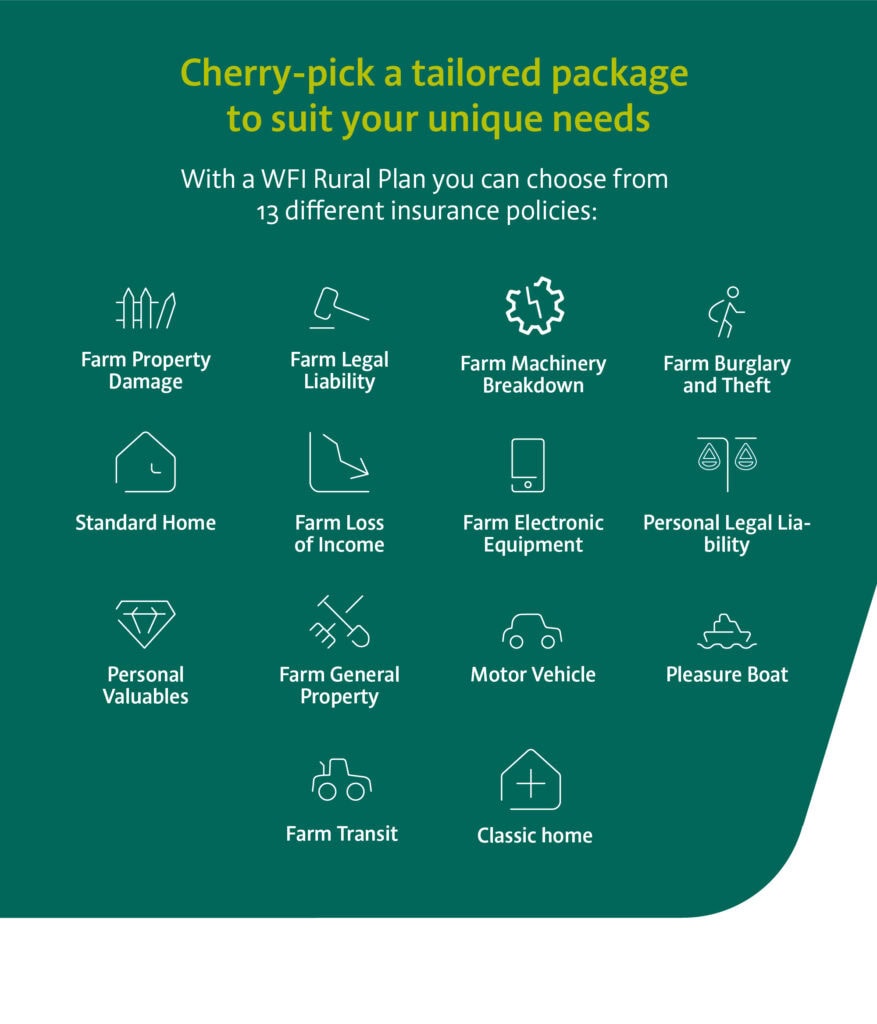 Get a WFI quote today
Get a quote online Chat to your local area manager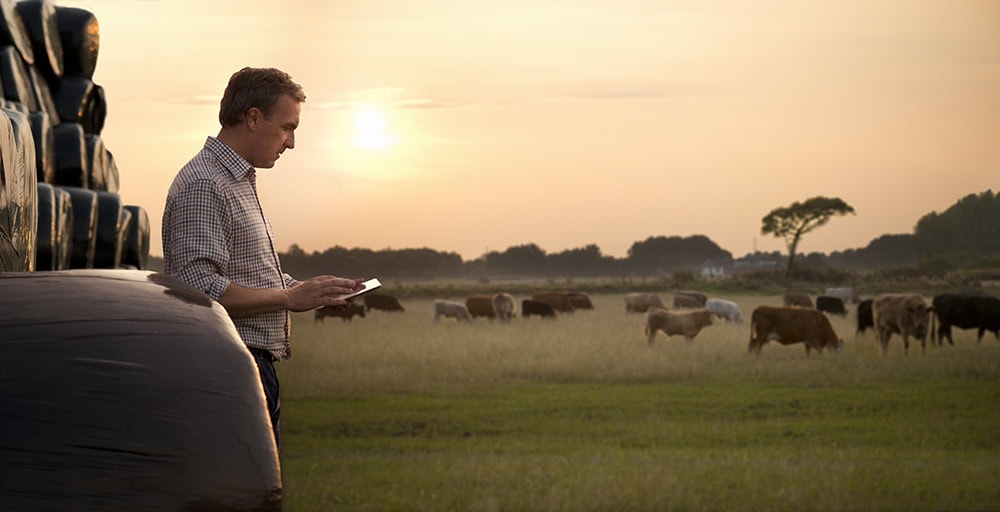 Why we think WFI is worth it
Leading farm insurer with over 100 years' experience
Over 80 Area Managers across Australia
Flexible insurance options tailored to suit your needs
Deal directly with an Area Manager who lives in and understands your community
Contact us
Call us on 1300 934 934
Visit wfi.com.au

Insurance is issued by Insurance Australia Limited ABN 11 000 016 722 AFSL 227681 trading as WFI. Any advice we provide is general nature only and doesn't take into account your objectives, financial situation and needs. To see if a product is right for you, always consider the relevant Product Disclosure Statement (PDS). You can get a copy of our PDS from our website at www.wfi.com.au or by calling 1300 934 934. Under the Privacy Act we are required to make you aware of how we will collect and use personal information that you provide to us. This information is contained in our privacy statement which is available online at www.wfi.com.au or by contacting WFI on 1300 934 934 or emailing privacy@wfi.com.au. NSWF is an alliance partner of WFI and does not make any recommendations or provide an opinion about WFI's products. If you take out a policy with WFI, NSWF receives a commission from WFI of between 5% and 10% of the value of the premium payment (excluding taxes and charges).