Brownlow Hill is one of the most prominent colonial estates in Australia. Its story begins in 1812 when Governor Macquarie granted farmers large tracts of land to farm cattle in an area called the Cow Pastures, where some of the colony's lost cattle had been found thriving along the Nepean River. As one of these properties, Brownlow Hill was initially owned by Alexander Macleay, the first colonial secretary of NSW.
Macleay built the elegant homestead and established one of the finest gardens in the colony, much of which remains to this day. It was then leased and finally bought by Jeremiah Downes in 1875. Today, fifth generation Edgar and Lynne Downes live in the restored heritage-listed homestead and sixth generation Henry, Clare and Max Downes live in other buildings on the property.
While the Downes family focussed on dairying for generations, they have evolved their farming practices to deal with drought, dairy industry deregulation, pressure from coal seam gas mining and urban sprawl. And they have diversified beyond agriculture into music festivals and offering location shoots for films, television, and advertising.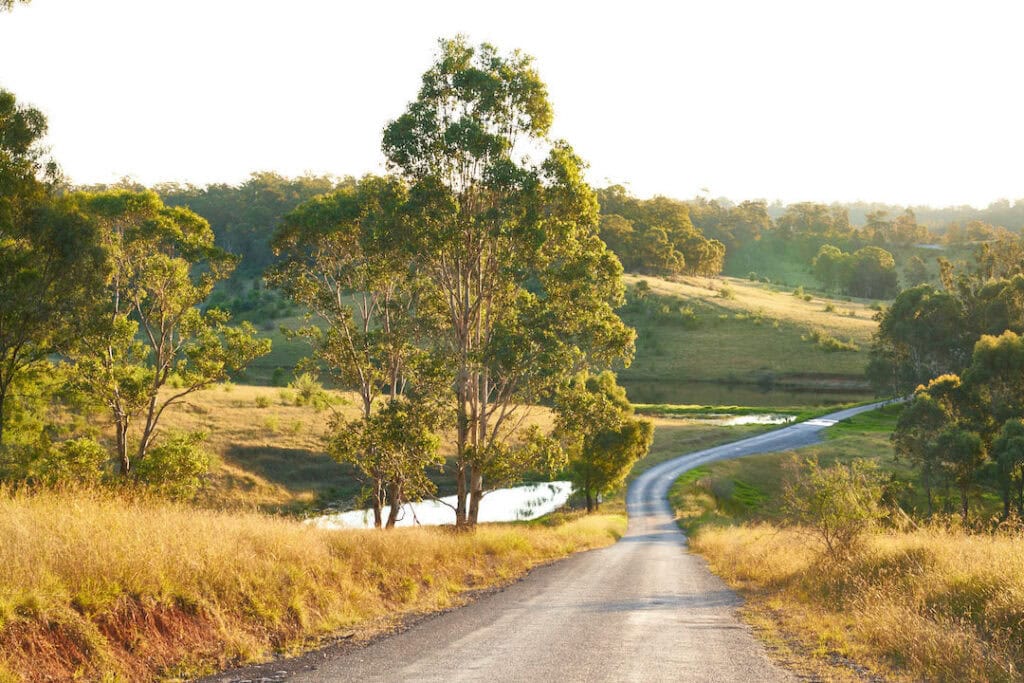 Today, the property's 1,300 hectares spans pastures on the Nepean River's rich alluvial plains interspersed with less fertile shale hillsides. An organic dairy leases 200 hectares; 100 hectares of river flats and another 100 hectares of irrigated land is planted with Lucerne, which is rotated with oats, sorghum and millet; and 450 hectares are in various stages of restoration to native Cumberland Plain Woodland. In addition, a small beef cattle herd is being established and a sandstone quarry is winding down its operations and will also be restored.
To learn more about how the Downes family has not only survived but thrived, four family members – fifth generation Edgar Downes and all three of his children tell their story.
Keeping the farm
"My forebears started off supplying vegetables, wheat and grapes to the early Sydney settlement," says Edgar, who was born on the Sydney Royal Easter Show's cattle judging day in 1955.

"My great grandfather Fred was one of the first to bring Holstein-Friesians into Australia when he created a Holstein-Friesian dairy stud. When I was a kid we were exporting heifers to places like Saudi Arabia and China.

After leaving school, I hitchhiked across North America working on dairy farms in "Ontario, Wisconsin, Kansas, Arizona and California. I learned a lot about stud farming, especially in Canada, which is the world leader in stud farm management," says Edgar. "When I came back in 1977 at the age of 22, I applied what I'd learned overseas."
Edgar married Lynne, who was from Cootamundra, in 1982, and not long afterwards he and his father John started a sandstone quarry on the property to diversify their income beyond dairying.
Around the same time, Edgar converted more land to growing lucerne, for the dairy herd and for sale as hay. He also started to use poultry manure instead of synthetic fertilisers and installed sub-surface drip irrigation.
"There was an enormous supply of organic matter close to the city and I realised that the best place for it was on a farm fertilising a crop rather than being in landfill," he says.

"Since then, we've gone on to stable waste (retrieved from the many horse farms in the area) which has completely rejuvenated our soils, adding nitrogen and phosphorous, and increasing their ability to retain water by 100 per cent. A soil expert told us we used to have soil like terracotta and now it's like chocolate cake.

"Our holistic approach has made the whole farm far more viable and helped us be able to stay here," says Edgar. "There were 150 farms in our region when I was at school. Now there are only five or six."
But the pressures continued to mount.
"In 1991, we got attacked by a coal seam gas company wanting to mine on the property," he explains. "We fought it in the courts for three years and when it looked like we were going to lose we put a heritage order on the property."
With the deregulation of the dairy industry in 2000 and the Millennium Drought, the family then faced a choice between going broke or realising the capital value of their land.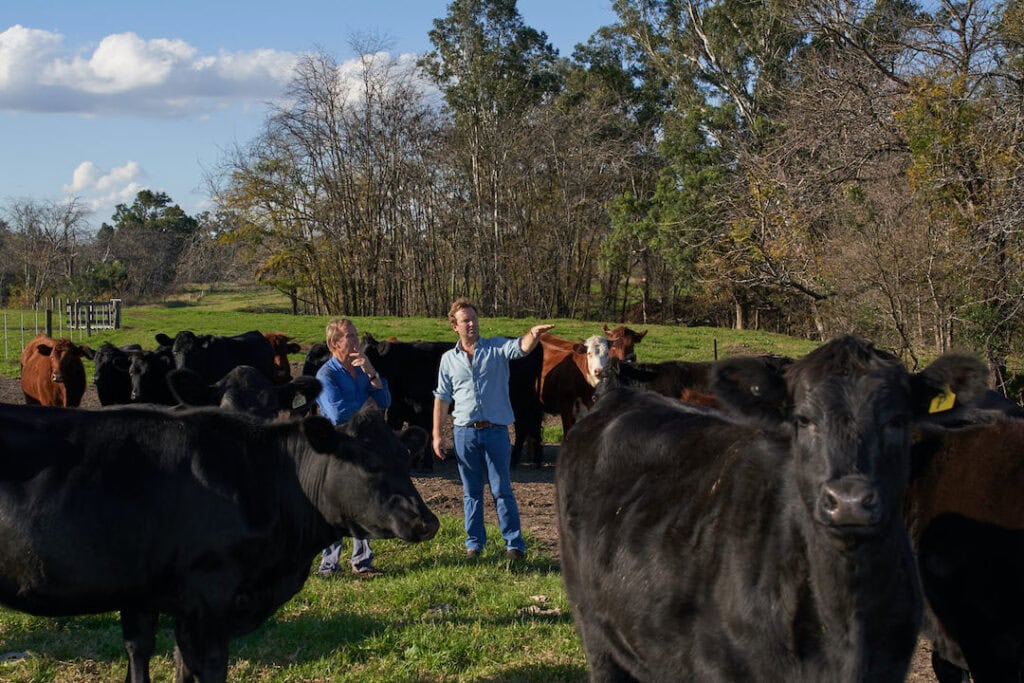 A new life for Brownlow Hill
Eventually, Edgar and Lynne consulted with the kids and they decided that a government-stewarded land conservation initiative could secure the property's financial viability.
In 2010, an initial 23-hectare site at Brownlow Hill became a pilot project of the Biodiversity Banking and Offsets Scheme (now replaced by the Biodiversity Offsets Scheme). The family removed invasive African olive trees and planted native trees to restore critically endangered Cumberland Plain Woodland thereby generating biodiversity credits, which they traded on the open market. They're now working on the sixth site, which is larger than the initial five sites combined.
"I'm proud that we've saved Brownlow Hill from being another suburb. As current custodians, the Downes' family contribution is that the farm and bushland will be here in perpetuity. We've not only improved the property environmentally but we've generated income doing it."
The new generation
Henry, 37, runs the farming operation and lives in the 19th Century Glendon House with his fiancé Sophie. Clare, 35, who lives with her partner Donnie in the 1815 octagonal brick Roundhouse (the oldest building on the property), manages the film and television location shoots and is currently exploring events and hospitality options. Max, 31, who lives in another cottage with his partner Amelia, focusses on the business operations including the biodiversity banking initiatives.
The farmer
"None of us realised how lucky we all were as kids growing up with so much freedom," says Henry.
After boarding at The Kings School and a gap year overseas working in the UK and Chile with the youth-led Raleigh International Action Organisation, he did a business, marketing and advertising degree at Charles Sturt University in Bathurst.
"Given the state of the dairy industry, Dad instilled in us the importance of having a back-up plan. I worked as a copywriter at McCann Erickson advertising agency in Sydney but was made redundant during the global financial crisis," he explains.

"Around the same time, a bloke who knew our property through his work at the Sydney Water Board became a location scout for film and television and he recommended us for the Channel 7 television series Always Greener and we've had crews filming here ever since. By far, the biggest show was Wolverine, which filmed here for months. I helped out and then worked as a freelancer in the film industry for the next five years and made hay at home during the summer," he laughs. "I came back full-time on the farm 10 years ago."
Brownlow Hill has expanded its hay making operations during Henry's time. "On a day-to-day level, I'm proud of the self-service system I've established for hay sales, whereby we identify our various grades of lucerne and pasture via different coloured string. It's really streamlined our business and made it much less time-consuming."
"We decided to close our dairy in August 2019 at the end of the drought as there were no positive signs of milk prices increasing," Henry adds. "Now we've started buying Angus Cross beef cattle and the plan is to increase the herd in winter when we can strip graze them on our lucerne pastures to increase their weight and sell them in early spring when the prices are high."

"It's rare to have so much precious land in the Sydney basin," says Henry. "We're all at home working together preserving this place that we've been so privileged to have been born on. And we each still get to do our own thing. Our generation looks at the farm as more than an agricultural enterprise. We're so fortunate to have so many different opportunities yet we share the common goal for Brownlow Hill to be a successful continuing operation."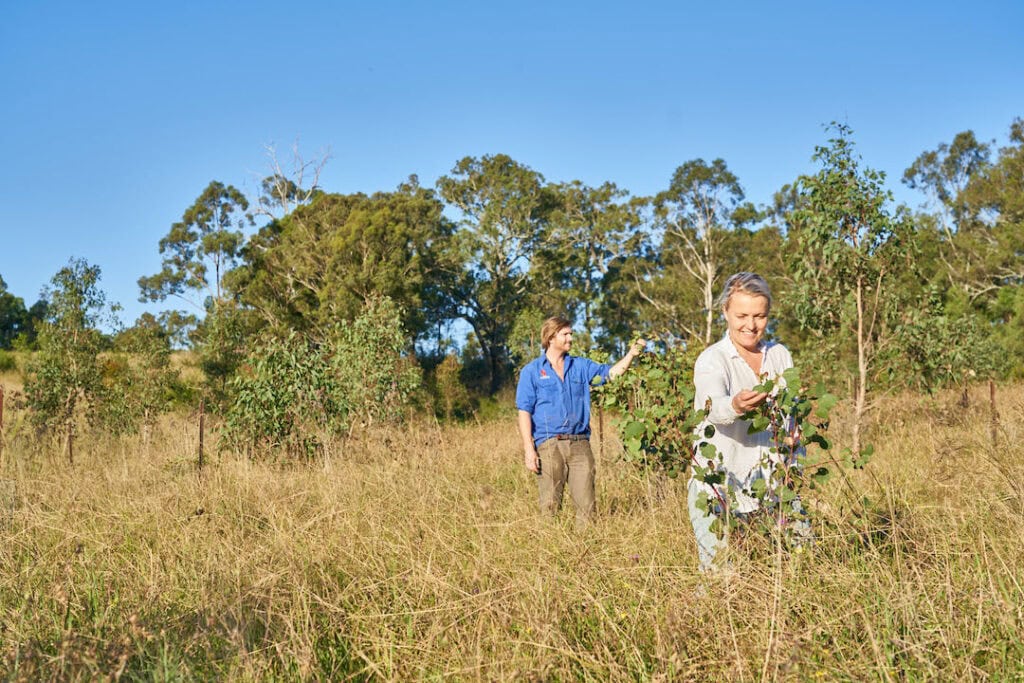 The creative director
As the middle child, Clare remembers all the fun, "body-on-the-line" adventures they had as kids. She went to the Frencham School, studied communications and journalism at Charles Sturt University where she started working on various festivals, volunteered teaching English in Vietnam and managed a literary festival and elephant polo festival in Sri Lanka.
She created the quirky Secret Garden Festival in 2009 and it ran as an annual event on the property for 11 years.
"The idea was to create a festival that I myself wanted to attend," she says.

"Our philosophy was: In everything we do, we do good, which meant that we supported artists, provided work for the local community, raised more than $500,000 for charity. We didn't want to put on a passive traditional event so we encouraged everyone to dress up and interact with each other and we created small immersive worlds in the forest for people to discover.

"The family was very supportive so the festival ended up being an amazing all-in family operation, which was a lovely period in time."
Today, Clare is exploring a range of hospitality and eco-tourism options to take advantage of the regenerated bush and natural beauty of the undulating property alongside the Nepean River.
"My ideal would be to run an accommodation lodge that could host workshops and events. There's a balance I need to strike in creating a profitable business and keeping it within zoning laws. Zoning and permissibility are my biggest challenges in getting this up and running," she says.

"I'm most proud of Mum and Dad, given what they inherited and what we have today. Their legacy is their incredible ability to think laterally as well as the guts to follow through. We hope to uphold this philosophy and pass it down to future generations."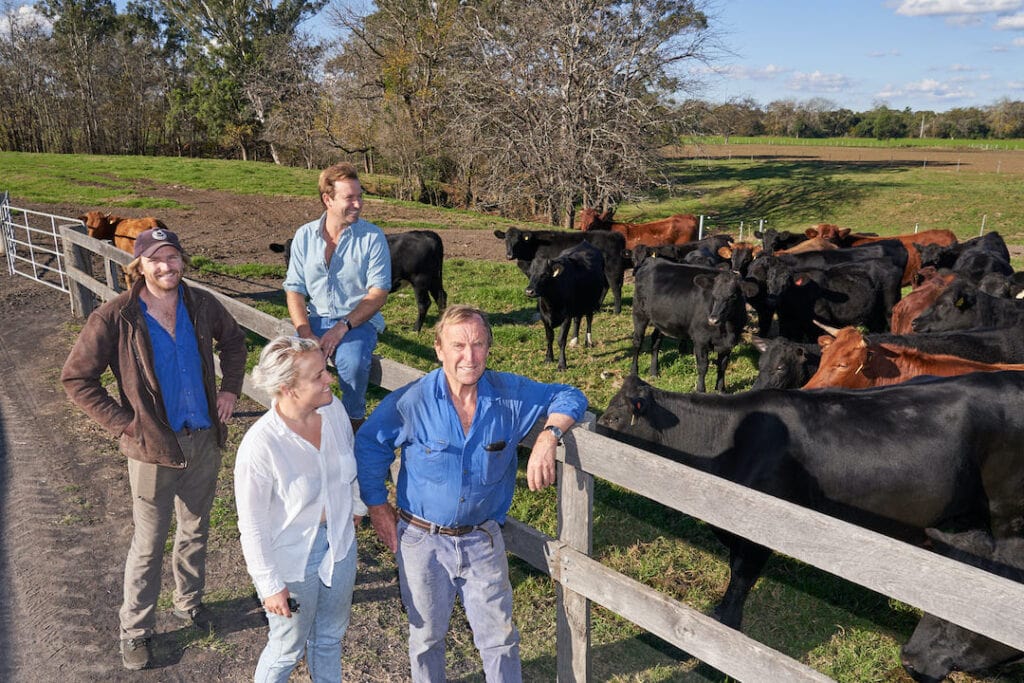 The businessman
As the youngest child, Max also boarded at The Kings School and did a bachelor of agricultural economics as well as a master's degree in business at Sydney University before working as a coffee commodities trader and visiting coffee farms in places like East Africa.
"I wanted to build up a skill set that would complement what my siblings bring to the farm so we can all work on different parts of the business," he explains.

"Mum and Dad instilled in us the importance of lateral thinking as part of their diversification strategy so there'd be a place for all of us on the farm."
Max is managing the farm's biodiversity banking initiatives, which are focused on turning land with little agricultural value into something that is worth preserving.
"Destocking these sites and regenerating them with native bushland has been critical to our business. I couldn't have more positive things to say about this government initiative. We've planted more than 5,000 trees and there's lot more on the horizon," he says.

"We've also been working with the wildlife rescue organisation Wires and have built wallaby and wombat release pens so that rehabilitated animals can be gradually released into our protected native bushland."
Max adds that the family has been in discussions with the local community and council to examine ways to fill in their almost-depleted sandstone quarry with recycled construction and demolition waste so that they can eventually return the landscape to more Cumberland Plains woodland. And he is also considering putting solar panels in a paddock on the northern boundary to feed electricity into the grid.
"I think a lot of credit goes to mum and dad's great partnership. Dad is eternally optimistic and Mum is a good encourager. She's challenged Dad to think outside the box so we wouldn't end up as another housing development," says Max.

"Dad taught us that our green space so close to the city is the real value of our farm. He's shown great leadership.

"It's rare to see someone who grew up as a dairy farmer with such open mindedness. And now he's entrusting his kids to carry on his creativity."
Keeping things in the family seems to be common theme for Australian farmers, leading to the rise of farmland values in regional areas and beyond, The Farmer reports. Read the full story here.