Most of the debate around Australia meeting the target of net zero carbon emissions by 2050 has centred around energy. The main goal is to transition the nation's power stations from coal and gas to renewables such as green hydrogen, wind and solar. However, despite barely rating a mention, embracing biofuel in Australia will be an important part of the puzzle, whether through providing an on-farm source of power or carbon neutral transport fuels.
When people think of biofuels they tend to think of ethanol, which is most commonly found in the E10 fuel at many service stations. Although E10 and blends with high levels of ethanol such as E15 or E30 offer opportunities for farmers, it is really just the tip of the iceberg. Ethanol can be turned into aviation fuel and hydrogen, and biodiesel has been around for decades.
Widespread adoption of biofuel in Australia potentially offers exciting opportunities for farmers.
Low take-up of biofuel in Australia
Australia is, however, a long way from widespread adoption of biofuels. According to the USDA Foreign Agricultural Service's Global Agricultural Information Network report on biofuels, "Ethanol consumption in Australia is only 1.4 per cent of the gasoline pool, and biodiesel use similarly is forecast to remain steady at only 0.2 per cent of the total diesel pool.
"Australia is almost entirely reliant on imported fuels, but despite this and ample feedstock supply, bioethanol and biodiesel consumption and production remain very low. Of the countries worldwide with active biofuel programs, Australia's national average blend rate for ethanol is among the very lowest and, after some initial progress, biodiesel use is near zero.
"Australia has very large feedstock (grains and molasses) supplies for bioethanol as well as robust supplies of feedstock – canola, tallow and used cooked oil (UCO) – for biodiesel production. However, only a very small amount of these are used for domestic biofuel production. Canola is not even used domestically for biodiesel, but there are exports to the EU for biodiesel production there."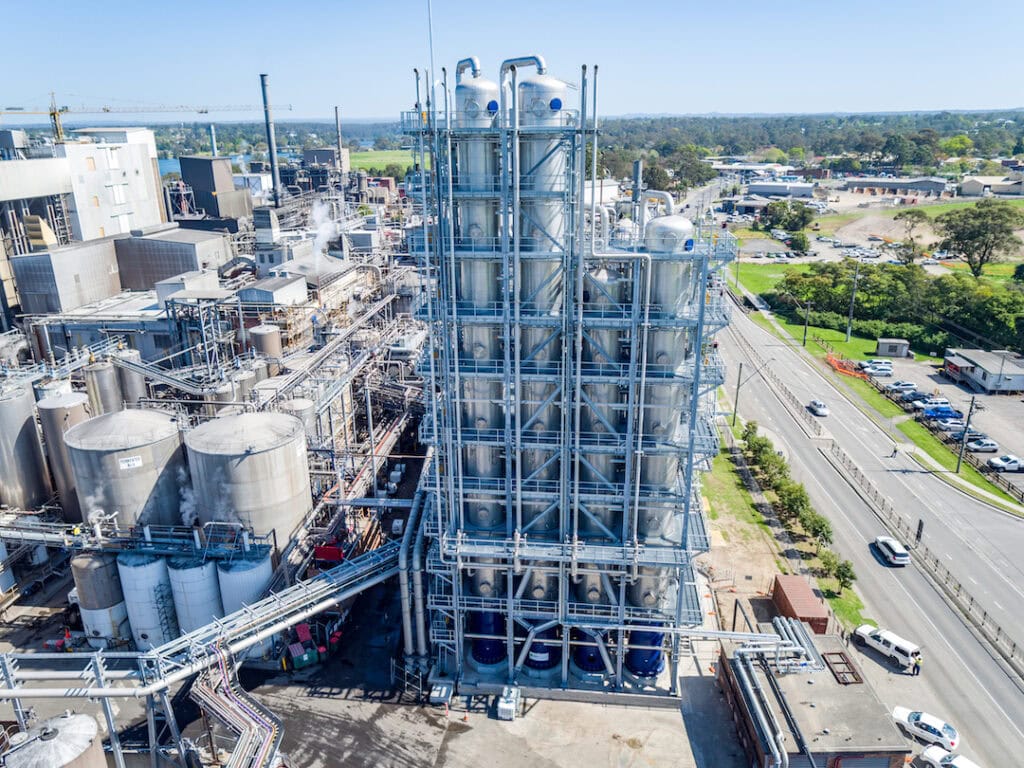 Research and development
One of the biggest opportunities for farmers is being driven by research and investment around so-called Generation 2 feedstocks: ethanol produced from non-food feedstocks. According to International Energy Agency (IEA) Task 42 Lead Geoff Bell, there are two generations of ethanol.
"First generation is food-based such as corn, molasses or sugar cane; it's easy to do and cheap. The industry has done a lot of work over the last few years on second generation feedstocks, the non-food part of the plant. For example, Australia produces a lot of sugar so there is also a lot of cane trash – bagasse – which processing plants burn to run the plant," says Bell.
"With second generation technology, if you have a lot of biomass, instead of being burned it can be processed into a high value biofuel, or a precursor product to produce plastic, whether that is wheat, sugar cane or corn for example. Trees are 75 per cent sugar so there is potential to turn sawmill waste into ethanol. Nevertheless achieving widespread adoption is not going to be easy. There are four ethanol plants in Australia, one of which is in care and maintenance, and a lot of companies would like to build more plants, but until there is a market domestically [companies will not invest]."
This reluctance to invest is largely due to a lack of government policy when it comes to biofuels. The USDA report notes "Australian feedstocks are shipped overseas rather than produce and use more biodiesel at home. This is partially as a result of no national-level Australian biofuels program with nationwide goals, and little program support in the two states, New South Wales and Queensland, that have a biofuels mandate," says Bell.
Government key to driving change
"Historically government mandates have driven the uptake of biofuels, and there is no question there is plenty of scope for expanding production," say Shahana McKenzie, CEO of Bioenergy Australia.

"A major issue is that fuel distribution in Australia is an oligopoly that is almost a duopoly, and those interests have in the past mounted concerted campaigns against ethanol and other biofuels that have positioned ethanol as an inferior product," she adds.
By contrast, Geoff Bell says that if you look around the world the use of ethanol in transport fuel is far more accepted.
"In the US there is a nationwide mandate to use 10 per cent ethanol at the petrol pump. In Brazil cars can run on pure ethanol and Brazil is doubling ethanol production," says Bell.
Shahana adds that in the US all new cars can run on E15, and the USDA has done trials on E30.
"Any new car imported into Australia can run on E15. It is time that governments recognised the environmental and health benefits of biofuels – 40 per cent more people die each year from pollution related diseases than the road toll. The fossil fuel industry has no incentive to change so it will come down to government measures such as a mandate for pump parity, E10 being available at every petrol station, and an excise reduction on domestically produced biofuels," says McKenzie.
Both Bell and McKenzie argue "ethanol can be converted into jet fuel, transport fuel and hydrogen, it is the new crude oil that is sustainable, renewable and clean".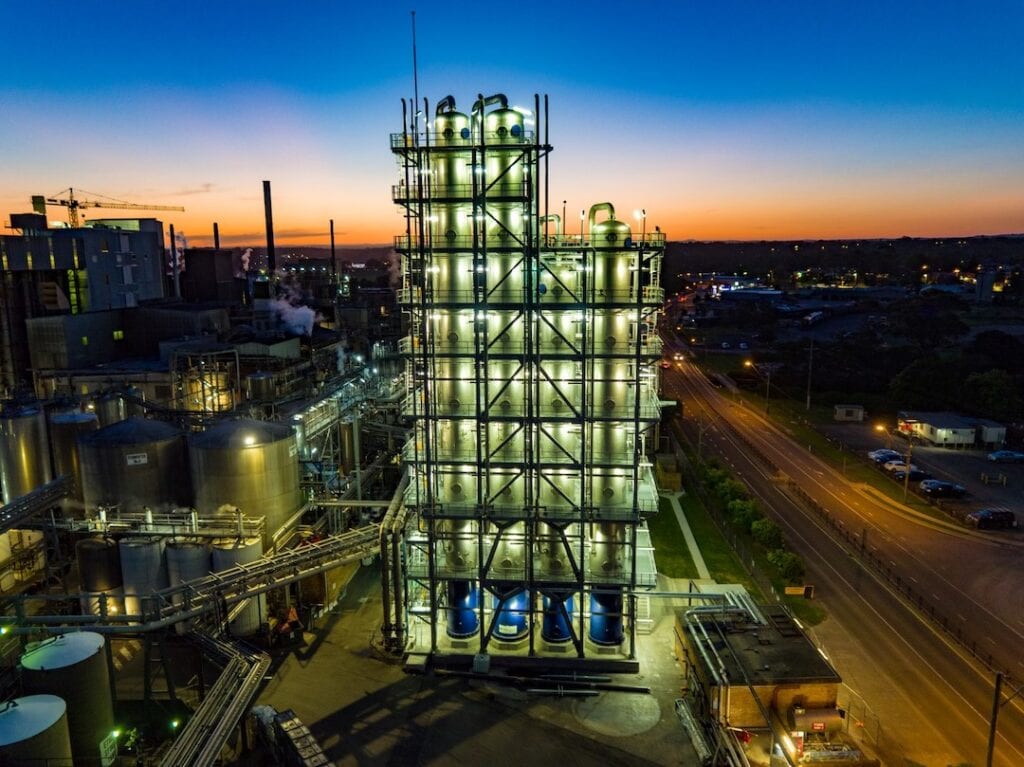 The hydrogen economy
While people like Fortescue Metals Group's Andrew 'Twiggy' Forrest have been talking up the possibilities of hydrogen, the focus has been on hydrogen produced from water by electrolysis – 'green hydrogen' if produced with renewable energy.
"In 2018, the Australian Renewable Energy Agency (ARENA) invested $1.18 million in research into Biological Hydrogen Production. Led by Macquarie University, the project aims to "produce a bacterial strain that is optimised for converting glucose and other carbohydrates to hydrogen gas. The bacterial strains will also be optimised to produce the gas rapidly such that both rates and yields of hydrogen production are commercially viable. To move towards commercial scale the project will also develop a two-litre scale culture system that can produce and collect hydrogen gas in a safe and effective way."

Andrew 'Twiggy' Forrest, Former CEO of Fortescue Metals Group
Bell is cautiously optimistic about the opportunities for biological hydrogen.
"There has been a lot of enthusiasm about new technologies over the years, for example a lot of research was put into making biodiesel from algae. Nevertheless, there is now a lot more impetus towards using renewables," says Bell.

"There is a lot of opportunity to produce hydrogen; however, hydrogen is difficult to handle and transport so there are a number of technical issues to be solved before its use is widespread. It is going to be hard enough to get ethanol into the Australian fuel system, so hydrogen may work better at large scale, such as steel making, if processors can scale and get the economics to stack up," he adds.
While governments overseas have been willing to get behind biofuel production, Australia has lagged behind. Change does seem to be in the air as, in April 2020, ARENA commissioned a consortium of ENEA Consulting and Deloitte Touche Tohmatsu to assist in delivering the Bioenergy Roadmap, to identify the role the bioenergy sector can play in Australia's energy transition and in helping the country meet its emission reduction commitments. Consultation closed in June 2020 and the roadmap has yet to be released.
The hope is that it will see potential for biofuels to decarbonise the industrial and transport sectors and contribute more broadly to Australia's liquid fuel security.
Another area for growth which could see Australia reach its emissions target by 2050 or sooner is the solar energy sector. The Farmer investigates the state of solar and its place in the wider renewable energy sector here.