After a long and interrupted harvest, New South Wales farmers should be congratulated on their work to make the best of the season that was. Now, onto making the best of the 2022 season with record high input costs, is now the time to add a Seed Terminator to your integrated weed management strategy?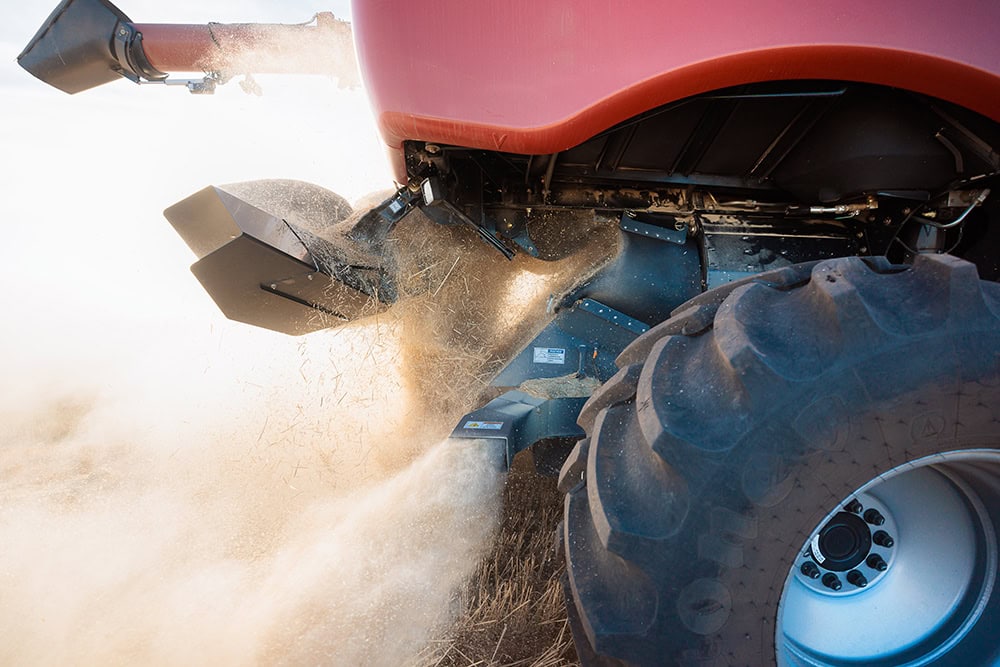 New South Wales is a unique beast when it comes to farming, with seasonal hurdles from drought to flooding and everything in between. Two years of interrupted spraying regimes have allowed weed numbers to flourish in some areas, this combined with record high chemical prices and concerns around availability for the 2022 season could leave farmers having to make difficult choices around their cropping program.
Keagan Grant, Seed Terminator Product Specialist laments "no one wants to nuke thier crop or turn it to hay, but when watterlogging delays or probihits chemical applications the chemical weed control options are limited."
"I've seen bare patches where the crop hasn't established, turn into zero crop competition weed-banks once spring comes along with some dry warm weather."
"This is where the Seed Terminator can assist with a tidy up of weeds at harvest and over consecutive years, whittling down at the weed seed bank allowing increased yeild purely through reduced competition, and on a side note growers noticed reduced mouse numbers due to lack of volunteers."
University of Illinois weed specialist Aaron Hager shared recently "herbicide applications aren't intended to add yield to a crop. Rather, they are designed to mitigate the impacts weeds will have on the overall count at harvest – the only thing we do controlling weeds is yield preservation," Hager said. "They take up the resources a crop needs to express its maximum yield potential."
Facing an ever-increasing need for efficiency, Australian innovations like Seed Terminator are critical in capturing every marginal efficiency available. And in farming systems with interrupted chemical applications it just makes sense to terminate the potentially herbicide resistant weed survivors left at harvest.
The Australian Made Seed Terminator can be fitted to select CLAAS and Massey Ferguson models, New Holland CR models, all flagship Case IH models and all John Deere S series machines. To secure a Seed Terminator before the end of financial year, get in now to ensure pre 30 June delivery and to take advantage of the tax savings. Contact Keagan Grant on 0459 701 633 or keagan@seedterminator.com.au or your local Seed Terminator dealer seedterminator.com.au/dealers