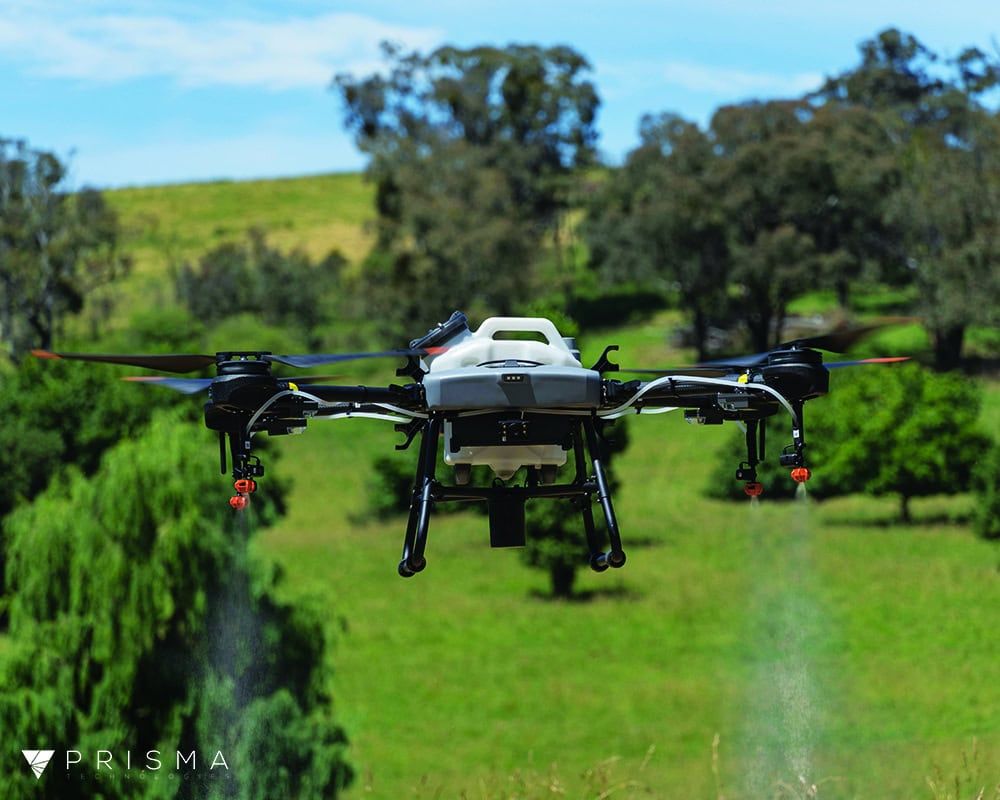 The use of drones in agriculture is rapidly growing as they now offer an effective approach towards streamlining farm management operations, while allowing agronomists and farmers to gain effective insights into their crops, livestock, and farming assets.
Prisma Technologies, a tech start-up born in Wollongong, NSW, helps make drone technology more accessible to the NSW Farmers Association and its members by offering tailored agricultural drone packages at an exclusive price. We also offer consultation and training for any agricultural application of drones.
Co-founders Rav Phull and Amanda Marks are sharing insights into the top three most common uses of drones on Australian farms.
Livestock Management
In addition to inspecting irrigation equipment, fencing, and crops, drones can also be used for monitoring and mustering livestock over long distances. Farmers have found the use of thermal sensors on drones to be abundantly helpful when locating livestock through thermal signatures which can be detected at any time of the day, overcoming the natural camouflage of some animals, especially those that prefer to rest in shade.
2. Crop Health Monitoring
When drones are used for crop health monitoring, they are typically equipped with a multispectral camera payload that can acquire images in discrete electromagnetic frequencies, which include near-infrared, and red-edge bands of light. Early signs of deteriorating crop health are detected first in near-infrared or red-edge light before they can be observed in visible light, which allows for a far more proactive crop health management approach. The drone can autonomously follow a flight path over an area of interest using mission planning software and capture multiple images with predefined overlap, height, and speed settings, while also applying accurate geotags and time stamp data for each image. This allows photogrammetry software to effectively produce crop health maps that agronomists can carefully assess.
3. Crop Spraying & Seed Spreading
Spraying drones are used to conduct precision crop spraying, and many of them can easily be swapped into seed spreading mode. They are also highly effective for targeted spot spraying in hard-to-access environments.
When combined with multispectral crop health maps, spraying drones can be used to precisely target only the problematic areas, significantly reducing material wastage, environmental run-off, and time. This is precision agriculture at its finest.
You can contact us directly on 0242 583 489, 9am-5pm (AEDT), Monday to Friday or visit our website for more information. You can also view our agricultural solutions here.