One of the best and most beneficial ways for farmers to combat farm stressors, like increased global food demand, the running of daily farm operations, and the ability to monitor the quality of crop yields, is through the implementation of agricultural technology (agtech) and IoT solutions.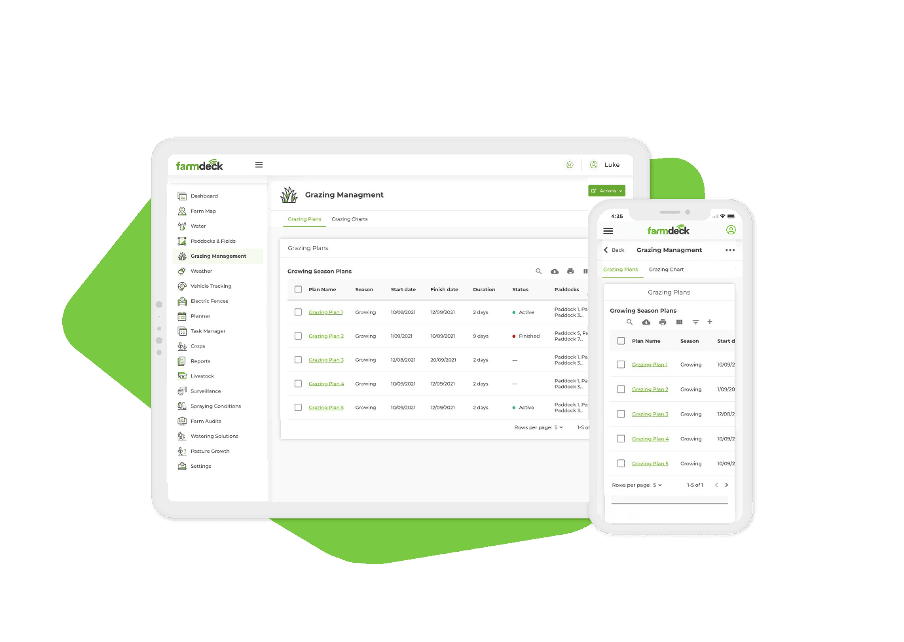 Agtech solutions can easily be implemented on farms and have the ability to help generate a 10%-40% increase in profitability if used correctly. Integrating agtech is a massive step forward for any farm that wants to improve on its functions.
The accessibility of data derived from IoT solutions help farmers to make decisions about all aspects of the farm by looking forward instead of retrospectively. Farmers can now use this information to improve on current operations or as an indicator for future warnings that may arise. This means that farmers can take corrective action even before the action is required to ensure their crops and livestock remain strong and healthy.
A variety of IoT solutions can help farmers gain deeper insight into grazing, cropping and treatments, including making laborious tasks easier to manage – no matter the size of their farm.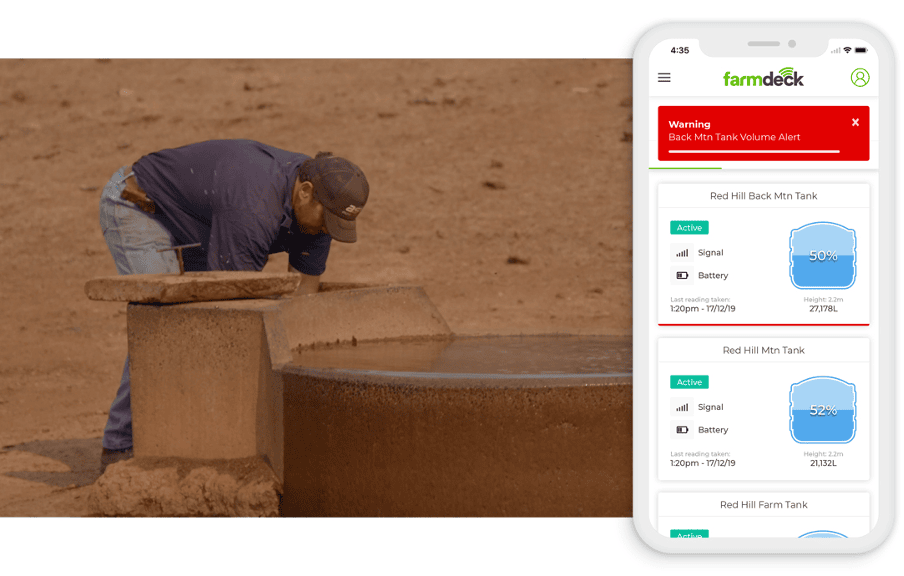 These solutions include:
Grazing management: Provides a good estimation of the pasture available, its growth rate and the grazing days remaining, making your pasture management more effective.
Monitoring water levels, including rainfall, giving farmers a reliable snapshot of all the water sources on their land. Keep track of water levels, individual tank capacities, and sensor status data at all times – this will save farmers time spent on undertaking water runs.
Monitoring and reporting on soil temperature, salinity, and moisture at various depths helps ensure that soil has what it needs to thrive and give life to crops seasonally.
Spray safer through automatic weather assessment. Gaining better visibility on the weather conditions affecting spray droplets and reduce health and environmental impact by following specific recommendations.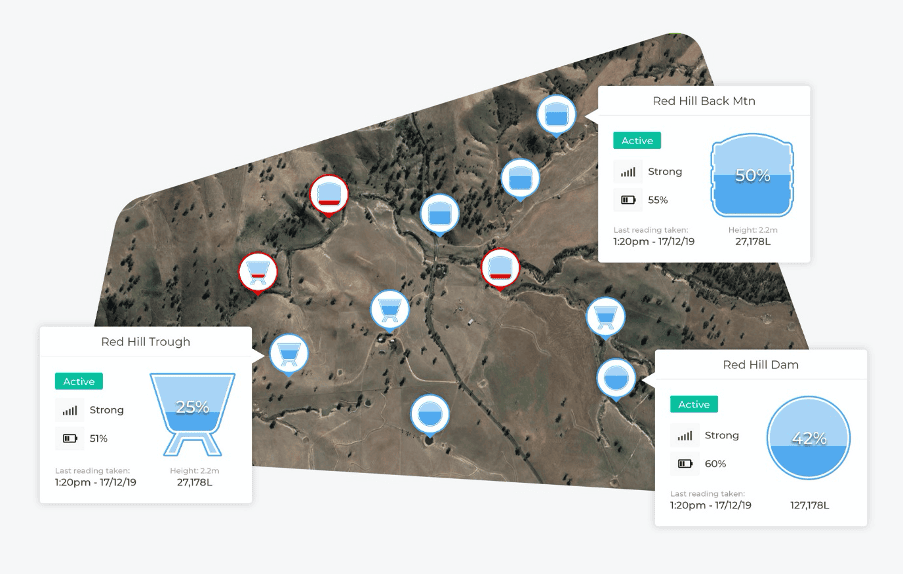 Farmdeck's solution delivers the end-to-end farm management solution: connectivity, network, sensors, data processing, application – it's all inclusive. Try Farmdeck for free to download and use – there are no obligations, and no credit card is needed.