At 17, Gary Johnston travelled west from his home in Sydney until he finally found what he was looking for: Merriment, a property in Forbes, suitable for lucerne production
With the help of his parents, Allan and Heather, and family friend Bruce Ferguson, he finished his HSC, bought the farm and then struck out on his own.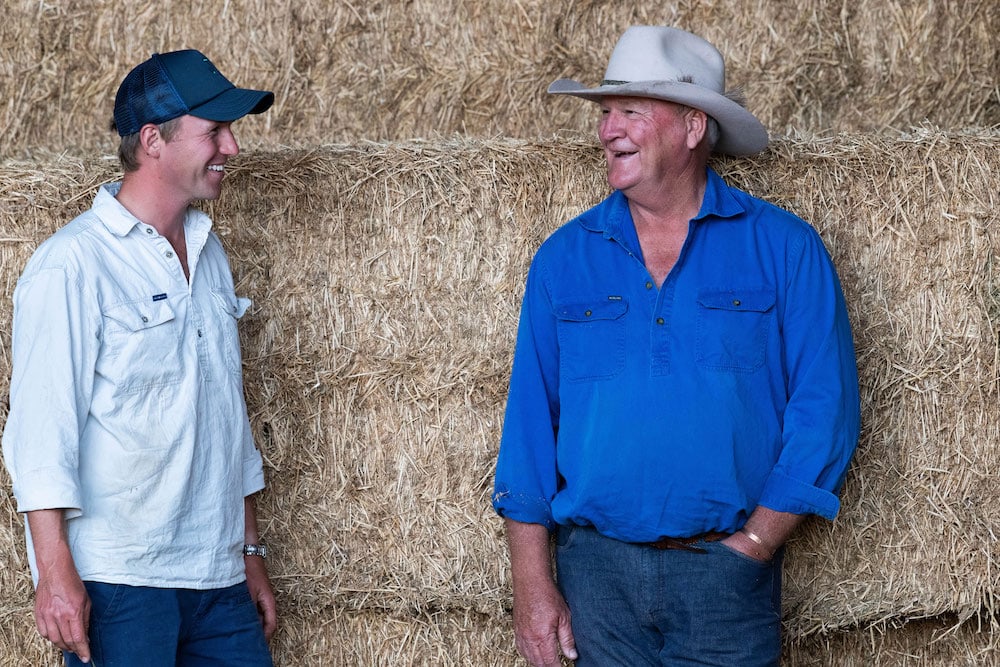 An astonishing career
"I didn't know if I was going to make it," he admits now. "My dad and grandfather (Oswald) were dairy farmers and I'd always wanted to be a farmer, but I did wonder if I'd done the right thing.
"The loneliness and isolation were tough. I'd moved away from the coast and knew my friends were out having a great time while I was working away in the middle of nowhere, not knowing anyone and knowing very little about farming in this area."

Gary Johnston
What helped Gary was that he's a people person which, in turn made him a great networker. With no internet or mobile phone but desperate to talk to people and improve his skills, he set out to get advice from the best growers and irrigation specialists in the area. "Everyone helped me which is testament to the farming community here," he says.
However, Gary didn't limit his communications to locals. When a large dairy farm in Richmond tasked him with providing the highest quality lucerne, their nutritionist giving him the parameters needed for maximum milk production, Gary sent hundreds of samples of his crop to a forage lab in New York.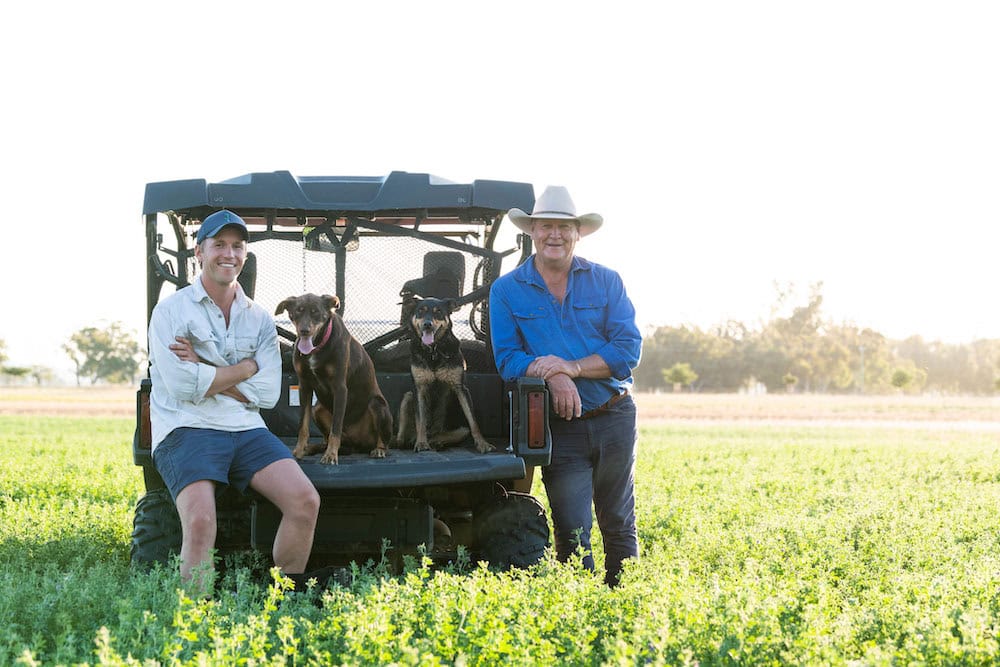 His results were so good that, not only did he get a regular order of 1000 tons of hay a year from the dairy, he was contacted by an organisation called Kentucky Equine Research.
"They were trawling data sets and told me: 'Your hay is in the top five per cent in the US'."
The organisation arranged to introduce Gary to the best studs in the Hunter Valley who continue to order hay from him today.
Such skills have seen Gary rise to oversee and co-invest in $40 – $50 million worth of rural investments, sell rural properties and run two properties of his own.
Driven by innovation
Networking, obviously, isn't his only top trait, however. He combines it with innovation.
For instance, he didn't just grow premium quality lucerne, he was one of the earliest adopters of lucerne cubing in Australia, initially exporting to Saudi Arabia and Japan because he couldn't find a market for the cubes here.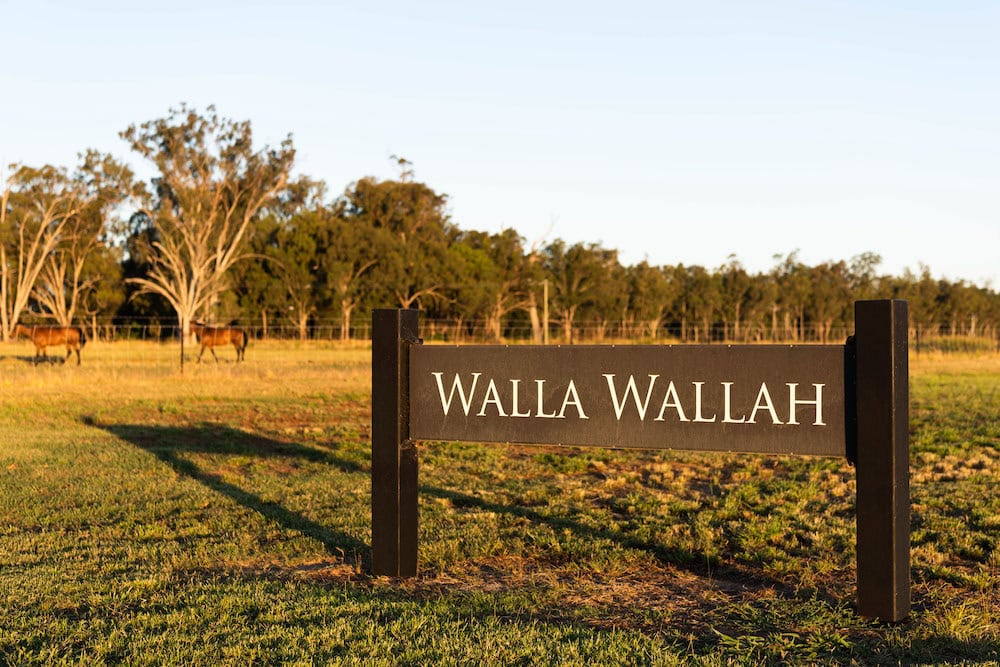 So with only a fax and a phone (albeit the first fax in Forbes), how did he find the markets? "I did an export development short course, met people through AusTrade, went to Japan on a study tour and came back with a deal," he says.
Gary went on to be the first in Australia to register lucerne as a fertiliser. That saw him producing a range called Earth Cubes which sold in garden centres in three states.
He also invested in better irrigation, developing his property over many years with the latest technology and more than 15,000 trees. One of his inventions to improve irrigation water delivery and measurement saw him win a national technology award and the awards have continued since.
Often these open more doors, including his 2006 win for being NSW Farmer of the Year for his on-farm value-adding. That saw him approached by a consultant tasked with finding an Australian operator for the Global Agricultural Land and Opportunities Fund set up by Deutsch Bank.
His passion for Australian agriculture and his belief in it as a vehicle for investment has not only seen Gary set up a family-run, independent stock and station agency, Johnston Rural Group, he has added an investment arm.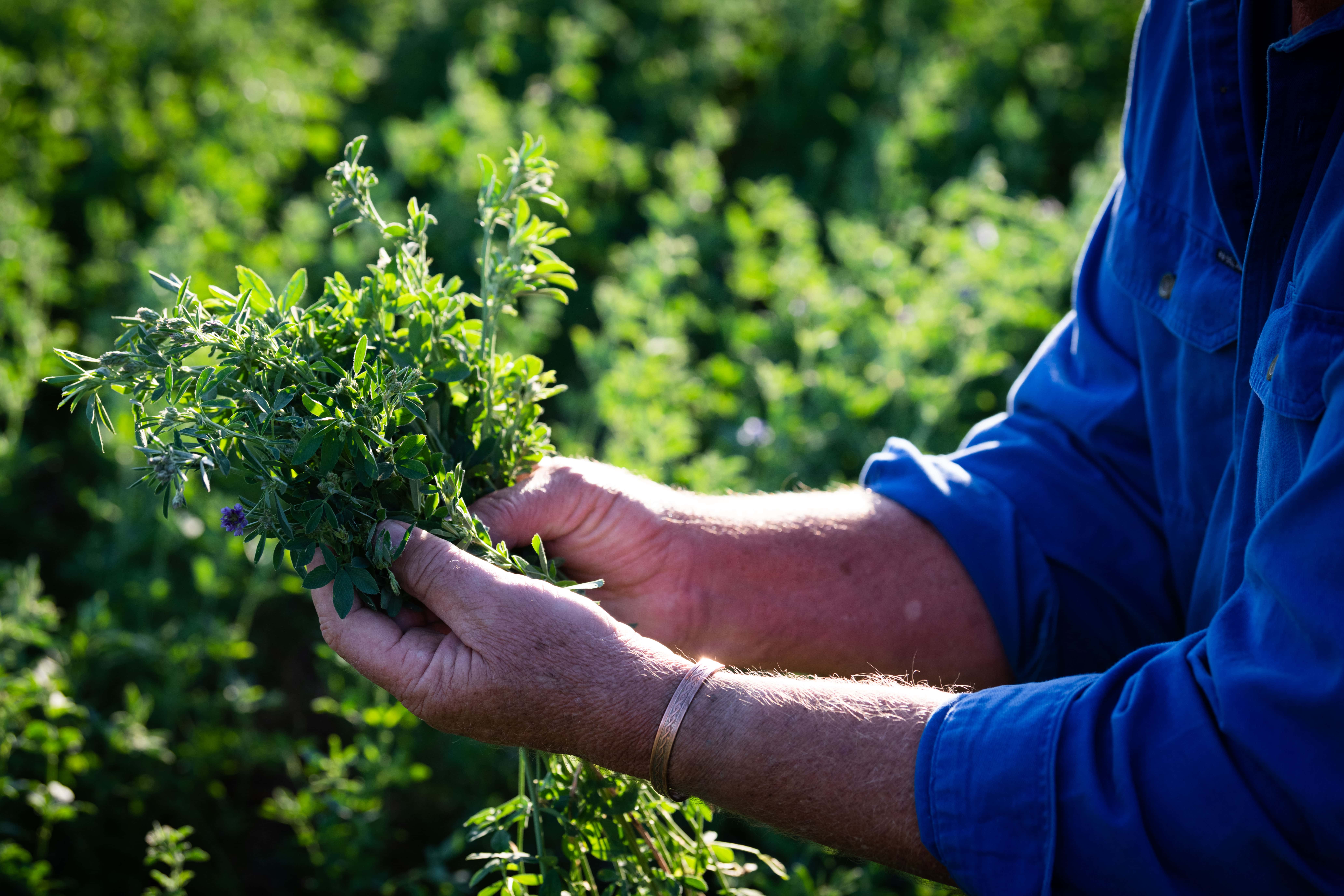 That, again started through his network. "I've known the guys who invest with me since I was 15. They worked on my property to get through uni then went off and became very successful in the financial markets," he says.
Initially when they asked Gary to find them a rural investment asset – a farmer who enjoyed what he did but wanted to take capital from the property so he could diversify or get a succession plan underway, he was reluctant at the idea of mixing money and mates. However, in 2016, after looking at numerous properties, he did his first deal with meat baron Roger Fletcher on the Kiargathur station, north west of Condoblin.
"With another group, we have invested and bought a 10,000 tree macadamia farm near Byron Bay."
The combination of private investors and as few corporate overheads as possible is the best path to success, he believes. "It also gets back to doing the right thing at the right time with the right people."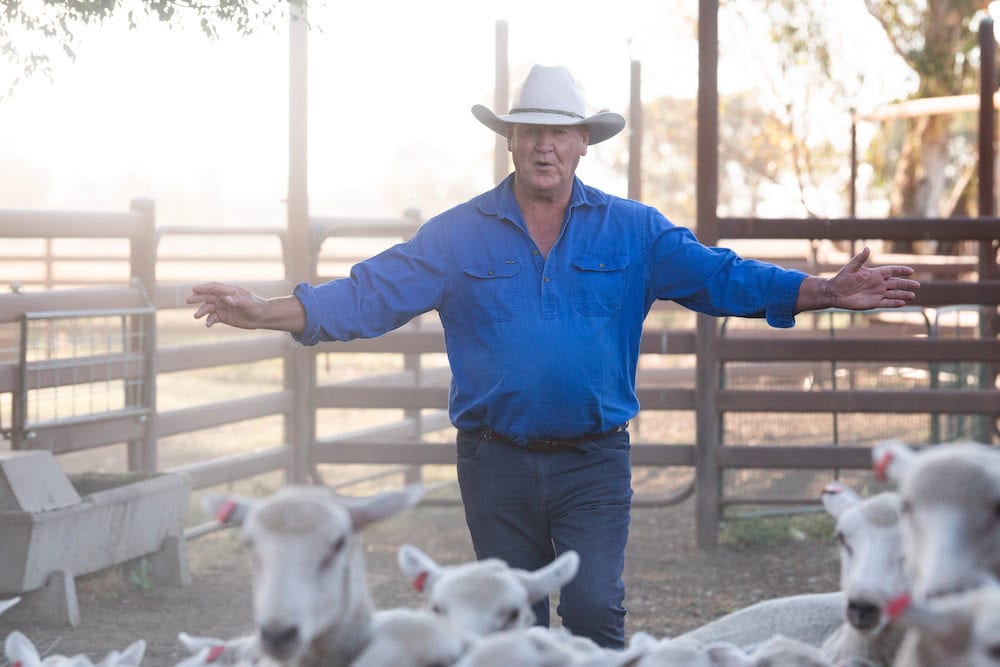 It has been an astonishing career and Gary is still only 66.
He has no plans to retire, he says, although he will wind back and transition more of the real estate business to son, Sam. "He's got more ability and skills than I ever had."
Gary has been surveying the damage caused by the floods which had caused a significant loss of lucerne, and it's fair to ask – do incidents like this make it tricky for agriculture to attract investment?
"The world is awash with cash looking for a safe haven asset class, and Australian farmland is as good as anything. You should never underestimate a successful family farming business."

Gary Johnston
The Johnstons are certainly testament to that.
Following in his father's footsteps
Sam's father once told him: "You only get two or three opportunities that will be life-changing so don't stuff them up and don't take them for granted."
"It's how I live my life," says Sam today. "If I'm given an opportunity, I want to make the most of it and give back in some way."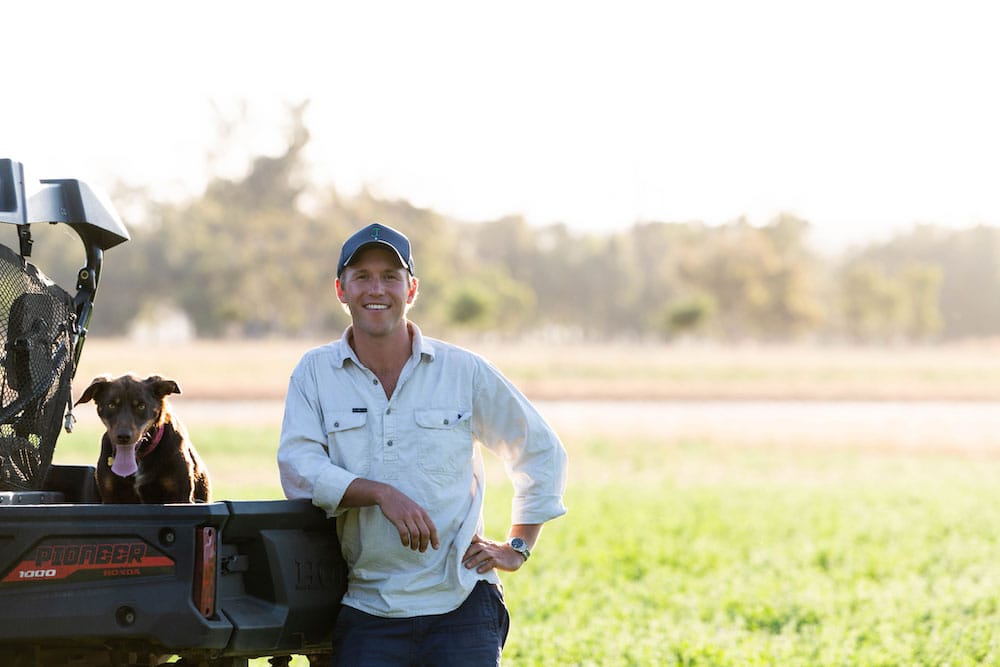 Sam admits he wasn't the most academic kid at school – and only got into Sydney University because of his rowing prowess – but like his dad has a brain attuned to ideas and innovation.
He was still at school when he invented his Johnston Multi-Hitch, a device to increase safety and efficiency on farms. Designed to go on the back of a tractor to transport implements and attachments safely, the Johnstons still use it and it won a number of awards including third place in Land Inventor of the Year.
In 2011, meanwhile, he set up Beaut Utes, an Instagram page to repost the utes he coveted. It won a following of 30,000, he was able to sell merchandise on the back of it and it opened the door to his best-known project – Thank A Farmer For Your Next Meal.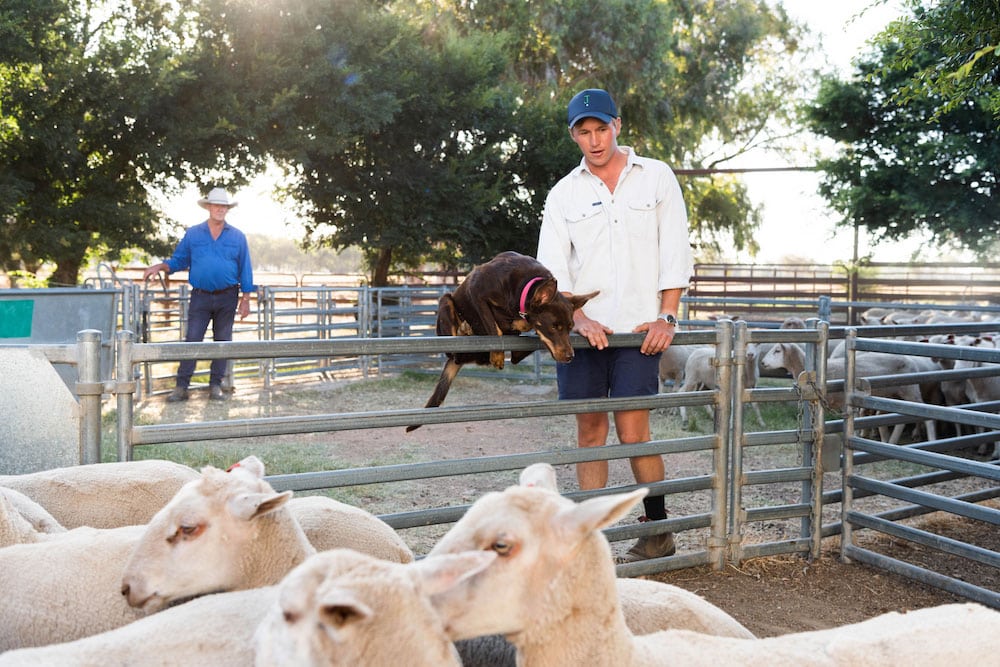 Sam and his mate Jim Honner set up that campaign so people in metro areas could discover what happens on farms. "I've told this story before but in my first semester of uni a girl in my class asked if it was true that cotton grew on sheep," he explains. "I took the time to explain how cotton grows on a plant and she was really appreciative.
"I had other similar incidents and realised – 'These guys have no idea. It's not that they're uneducated. They just don't have the information.'"
At the time, practises in the wool industry were in the PETA spotlight, as Sam explains: "We didn't want 100 per cent of the people getting a bad name when only a few were doing the wrong thing. Jim and I wanted to tell our story so people had the information to make up their own minds and weren't simply influenced by stories that weren't true."
Thank A Farmer also launched the Phone a Farmer campaign, encouraging people to check in with friends and families on the land who might be doing it tough. That was followed by When I Grow Up I Want To Be A Farmer, a photo competition to recognise the younger generation actively helping out on farms.
Sponsors came on board and Jim and Sam sold merchandise, donating all profits back to mental health initiatives and sporting clubs in regional and rural communities.
Sam reckons there's a lot of scope for farmers to create their own narrative.
"People are interested in where their food and fibre comes from. If I can't stand in front of a supermarket milk fridge and work out which will best support Australian farmers, what hope does a city person have of making an informed purchase?"

Sam Johnston
Naturally, Sam has ideas on how to fill that information gap but for now is focussing on the farm he bought in Forbes, next door to his dad's. He and partner Kohbe Whitehouse have just finished renovating their house and he's spent the past 12 months refencing and converting his small block on the Lachlan River from cropping to grazing and livestock.
He's also finishing his Bachelor of Property Valuation Degree (to add to his Agricultural Economics Degree and stock and station agents license) and joining his dad in the family business.
He and Gary are both such do-ers, but how do they work together?
"Dad has a saying: 'Age and experience always beat youth and enthusiasm!' In the rural property business, a bit of grey hair does help get the listings but there's a lot of computer work and putting together marketing material that's best left to me. I've bought my own skillset to the business instead of picking up all Dad's bad habits. It works well."

Sam Johnston
Although still only 27, like his Dad, Sam already has a list of achievements under his belt. What's he proudest of?
"Being able to call myself a farmer," he replies.
If you enjoyed this story on the Johnstons, you might like to read our feature on the five generations of the Snow family.