On the Sunday night of November 13, the Central West town of Molong, 30 kilometres from Orange, was devastated by a flash flood that destroyed most of the CBD including the supermarket, post office and service station as well as the sporting fields.
"What shocked us was the wall of water that was so ferocious it burst all the shopfront glass windows and lifted and ripped apart the turf of the hockey field. It was like an inland tsunami," says resident Kate Strahorn. "The water was all gone in the morning, but it left a trail of utter destruction."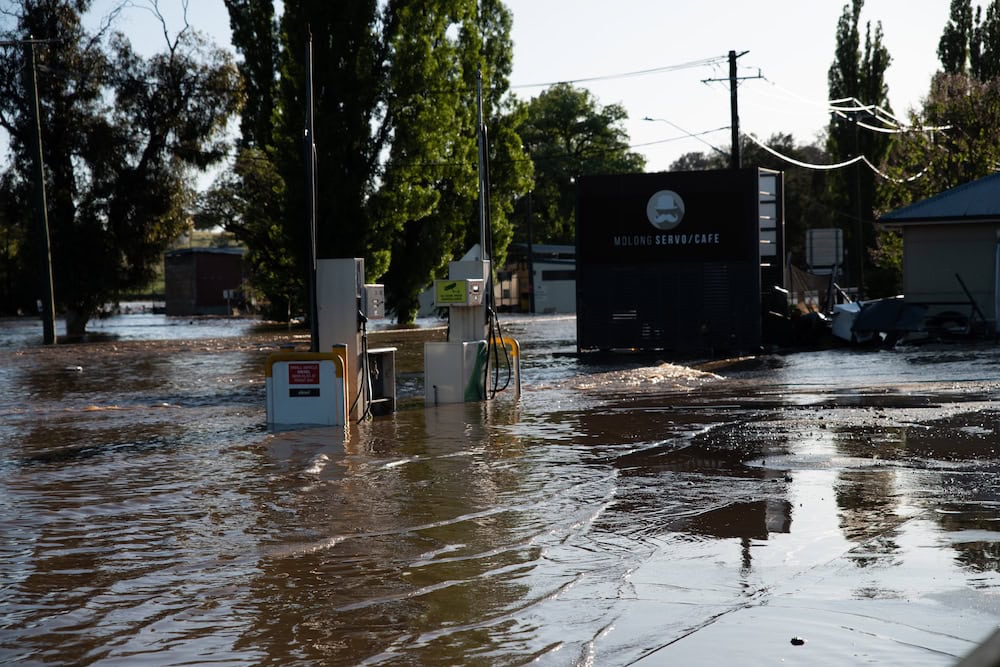 The very next day, everybody came out to clean up.
"I've never been more proud of our little community. Hundreds of people were up to their arms in mud doing their bit. It was galvanising and it's why we all love where we live."

Tim Sullivan, Molong resident
Kate adds: "The team from Molong Ready Mix Concrete brought in their trucks to take loads to the tip. Builders from Dubbo, Wellington and Orange donated their services. Armies of kids picked up garbage. The Brethren Rapid Relief Team and Bunnings fed us all and the local pre-schoolers in high-vis vests handed out scones and Anzac biscuits.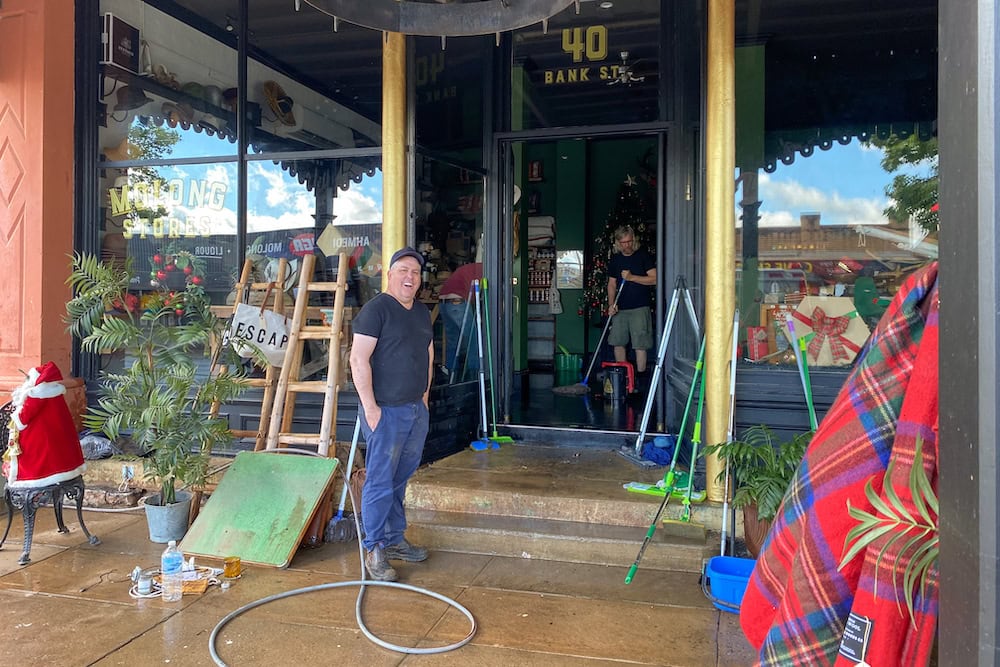 "At the end of the day, The Telegraph Hotel – whose first floor had been under water – shouted everyone drinks. This is what happens in regional communities. Everyone wants to help no matter what age or what skills they have."
Help Rebuild Molong campaign
The very next day, Kate launched the GoFundMe campaign called Help Rebuild Molong at her friend (and local photographer) Emily Eckhard's kitchen table.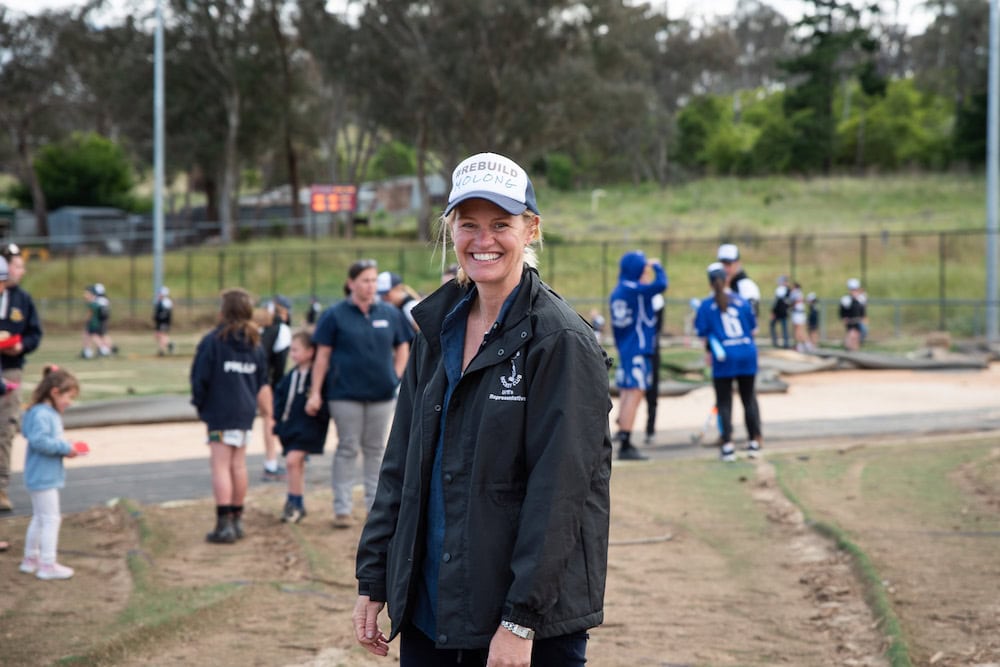 "I began to think my skills might be better used to raise awareness," says the former director of marketing at Macquarie Bank, who moved from Sydney to Molong a decade ago when her husband bought a cattle property.
"I realised I can make a meaningful difference here. There are amazing multi-talented people in country towns, and we worked together organically to set things up pretty quickly."

Kate Strahorn, Molong resident
"A small team of locals passionate about rebuilding our town launched an Instagram account to highlight the many acts of kindness that really speak of the wonderful sense of community we have here." Between them all, they decided to concentrate on raising funds to rebuild Molong's sporting facilities, which play such a key role in a small country town.
"These facilities – the hockey club, the bowling club, the rugby fields, the cricket pitch and the tennis courts – are the heartbeat of the town," says Tim, who was born and bred in Molong, and returned seven years ago to raise a family here after years working around the world for meat exporter Sanger Australia. He now runs Endeavour Meats from Orange.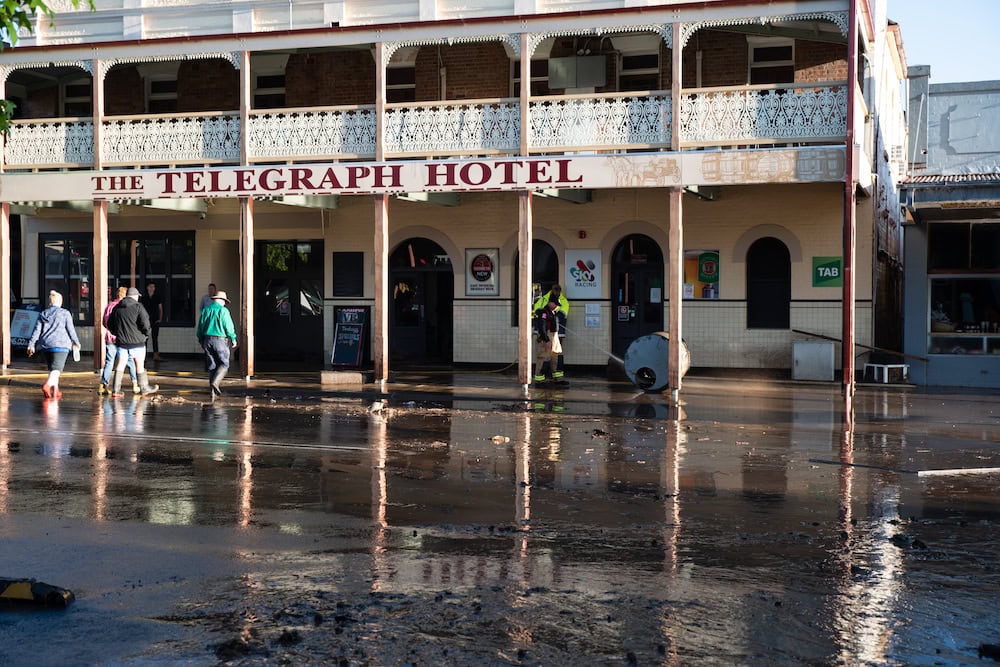 "It's not just about the sporting assets," he says. "It's what they add to the mental and physical wellbeing of the town. The clubs and pubs also drive the economy and when everyone comes to play or watch sport, the streets are busy and the town feels alive."
Molong won the NSW Primary Schools Sports Association competition this year for primary school age girls and 14 Molong hockey club players were selected to play in the NSW Under-15 training squad. There are 180 paid-up members of the Molong Hockey Club and a very successful mixed twilight league of 10 adult teams in a town of just 1,600 people.
"There's an incredible depth of skills in country areas like ours and the calibre of coaches is amazing," adds Kate. "We have so many talented young players not just in hockey, but also in cricket and rugby union and league."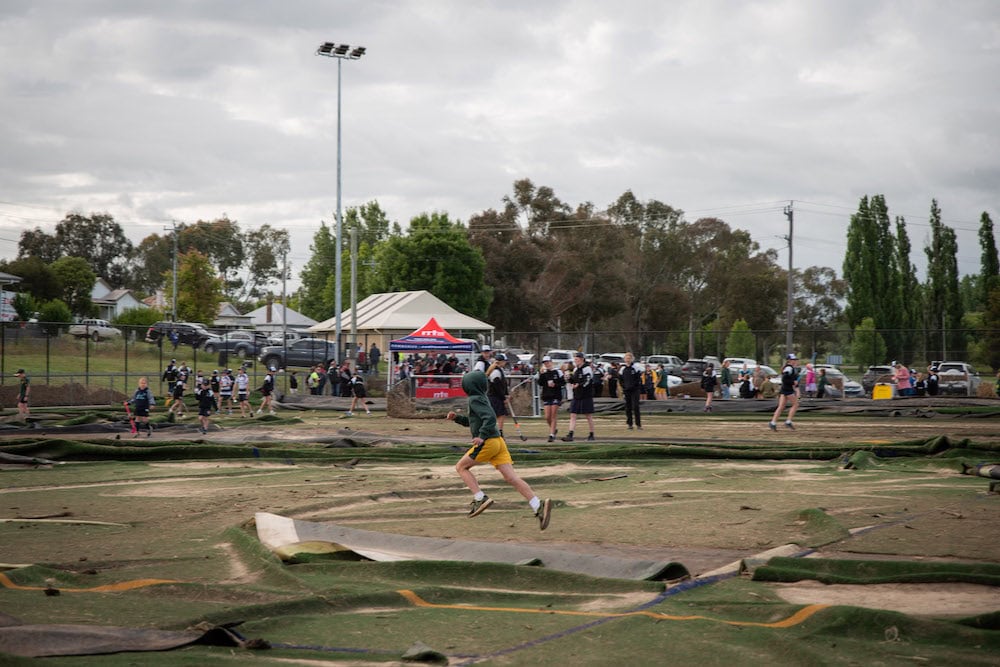 Reaching out
Tim and his wife Cass, as well as Fliss Armstrong, used their contacts to get exposure on programs like Channel 7's Sunrise, ABC's The 7.30 Report and numerous radio stations. But it's also been the community's work on social media that has had a direct impact on the success of their fundraising.
The GoFundMe Page has already raised more than $100,000 while Auctions Plus ran an online charity auction with 33 impressive lots including herd bulls, rams, semen and embryo packages, stud kelpie pups, meat and even five nights at a luxury Noosa beachfront apartment that raised another $143,000.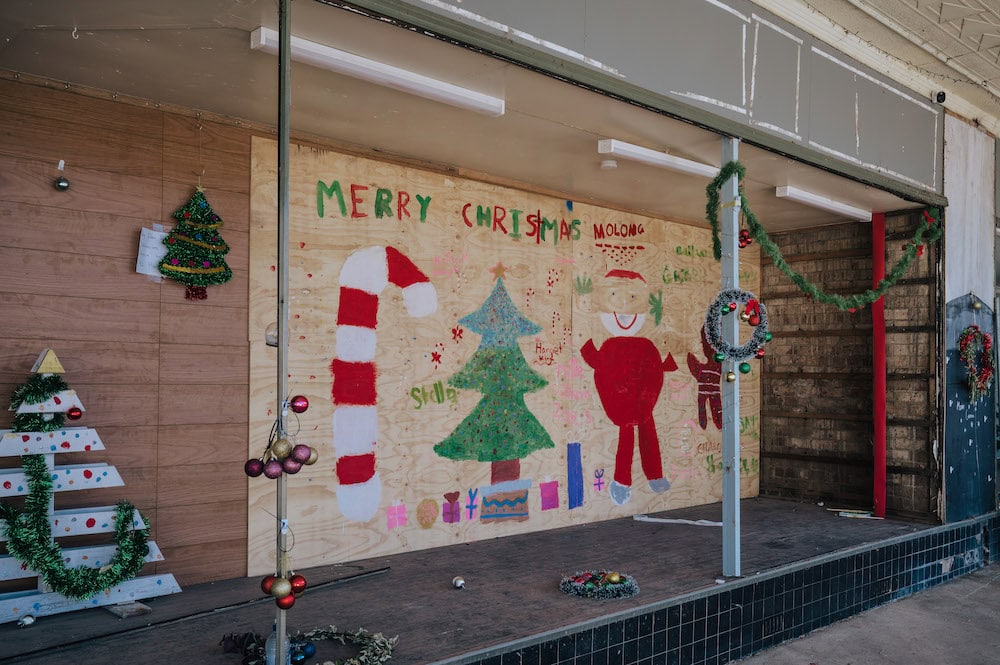 Two weeks after the flood, also thanks to social media, 3,000 people came to the Molong Christmas market where local shops were selling their salvaged goods, the preschool filled the empty walls of the post office with student art, the Spilt Milk Bar (with donated milk from Little Big Dairy Company) gave out free gelato, while market, food and wine stalls were run off their feet, everyone sang Christmas carols and the pubs were heaving.
Meanwhile, Sydney sports clubs and schools have been donating equipment and raising money and the plan down the track is to invite city kids to come and play the country teams in Molong to build an even bigger community.
"In January, we'll be focusing on government grant applications many of which require co-contributions, so our Rebuild Molong funds will be very useful," says Kate. "We're encouraging everyone to apply to bolster the local economy."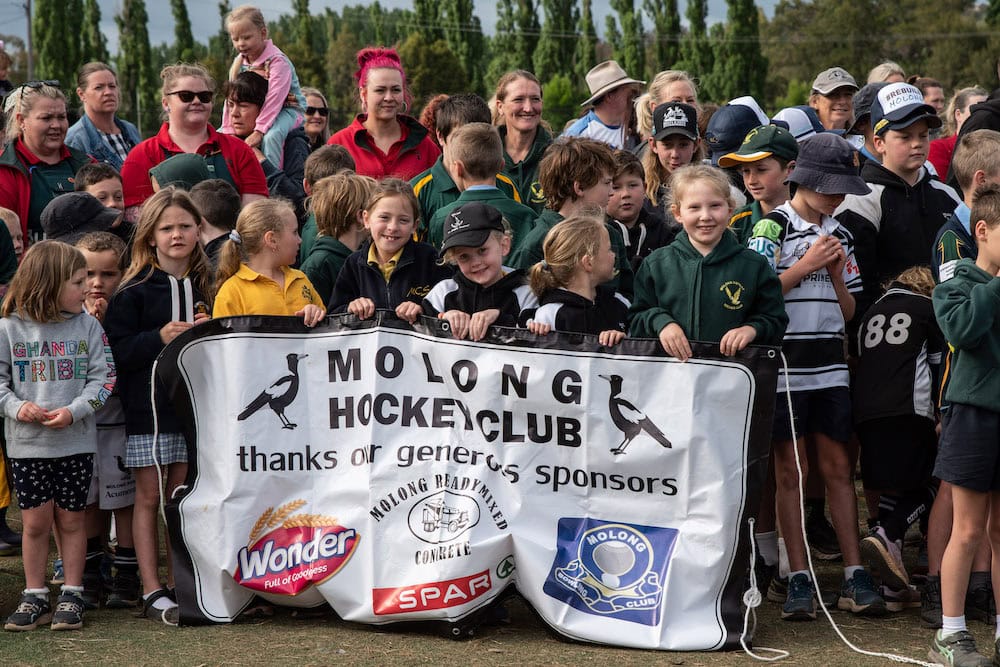 "Our goal is to unite the sporting clubs of Molong, to create something for many generations and to build back better," says Tim. "We'll have lots of in-depth conversations and perhaps rethink where sporting facilities might be co-located and we're looking forward to partnering with the council to make a meaningful difference in the community."
If you would like to help #RebuildMolong, please go to the GoFundMe page.
If you enjoyed this story about Molong, you might like to read our feature on how flooding affects farmers' mental health.