Jamie and Janie Snow are content knowing that their farm Dunraven is in good hands as it passes to the next generation at a time when farming is booming and has never seen such heady returns.
"I think previous generations would be very happy with the way things have worked out," says Jamie, who was 16 when he moved to the family property at Woomargama near Albury with parents Peter and Annie and sister, Susan.
It's where he's worked for nearly 50 years coping with the challenges of farming, but he says he's never once considered doing anything else. Farming is in his blood.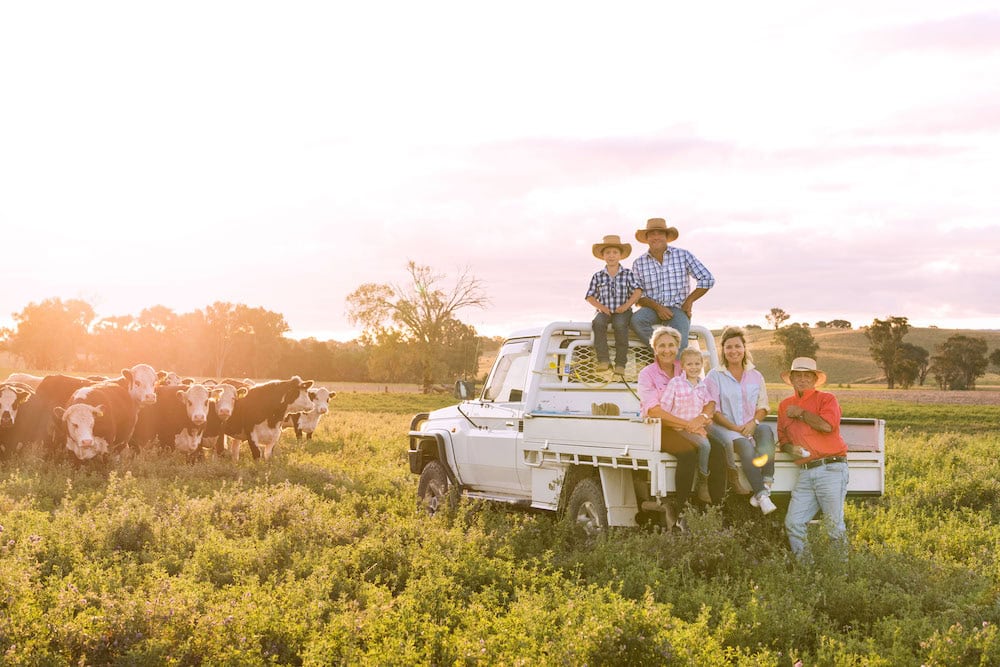 First generation of the Snows
It all started with his grandfather Frank Snow – who owned Snows Menswear in Melbourne – moving to Ballarat in the 1900s and purchasing Elm Park at Jindera near Albury.
Next he moved to Cuppacumbalong near Tharwa (south of Canberra) and established the Cuppa Hereford Stud in 1932 which his son, Peter – known as PJ – inevitably took over.
The government resumed the Tharwa land in 1968 and the family went their own ways with Peter and Annie purchasing Dunraven from the Minister for Defence, David Fairbairn.
Jamie recalls PJ standing on a hill watching the creek run through the middle of Dunraven and declaring it's a done deal because of the water.
"We bought 3,480 acres for $119.50 an acre in 1969," Jamie says. "It was very balanced undulating land, 85 per cent arable with beautiful loam and red clay soils and underground water, but it was the creek that sealed the deal for dad. He didn't even look at the homestead, he left that to mum."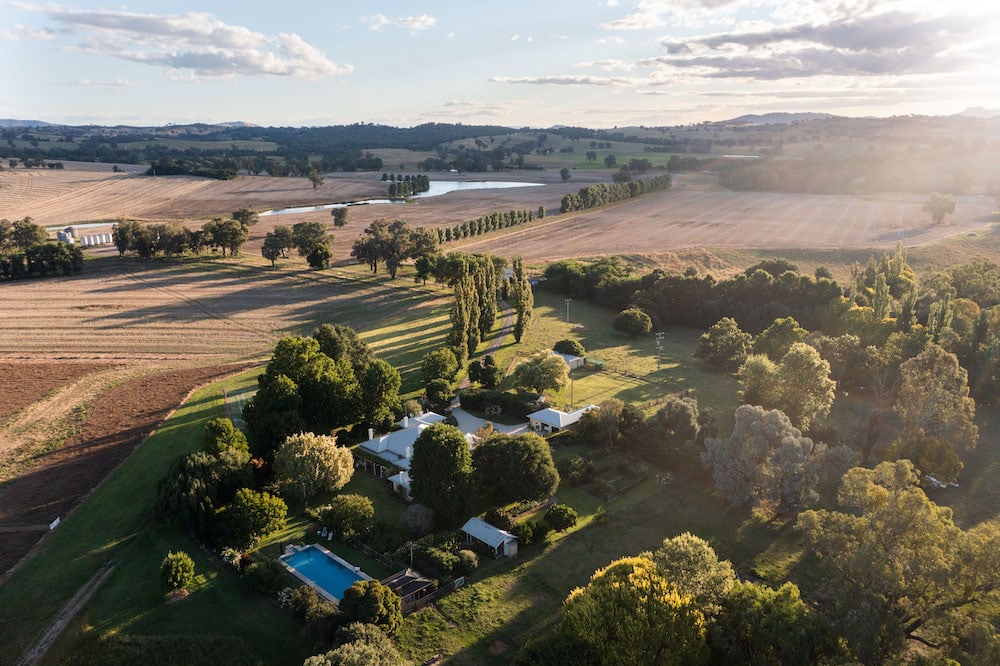 Current day Snows
Today the Snows farm 2005 hectares at Dunraven and nearby Jillamatong which they purchased after the RTA acquired 283 hectares for the Hume Freeway expansion in 2009.
They crop 700 hectares of canola, wheat, barley and oats with the rest under pasture and annually trade from 2000 to 3000 steers, depending on the season.
Although the Cuppa Hereford Stud was disbanded in the mid 1990s in favour of commercial cattle operations, Jamie continued to judge at many Royal Agricultural Shows which he and Janie enjoyed.
But it's now time for change, and Jamie, now 66, says he's very proud the farming tradition will remain in the family.
He's enjoyed working with only son, Lachie, who has brought new technology and innovation to the business. "It's been challenging at times for both of us but the key to multi-generational farming and succession planning is communication, he says.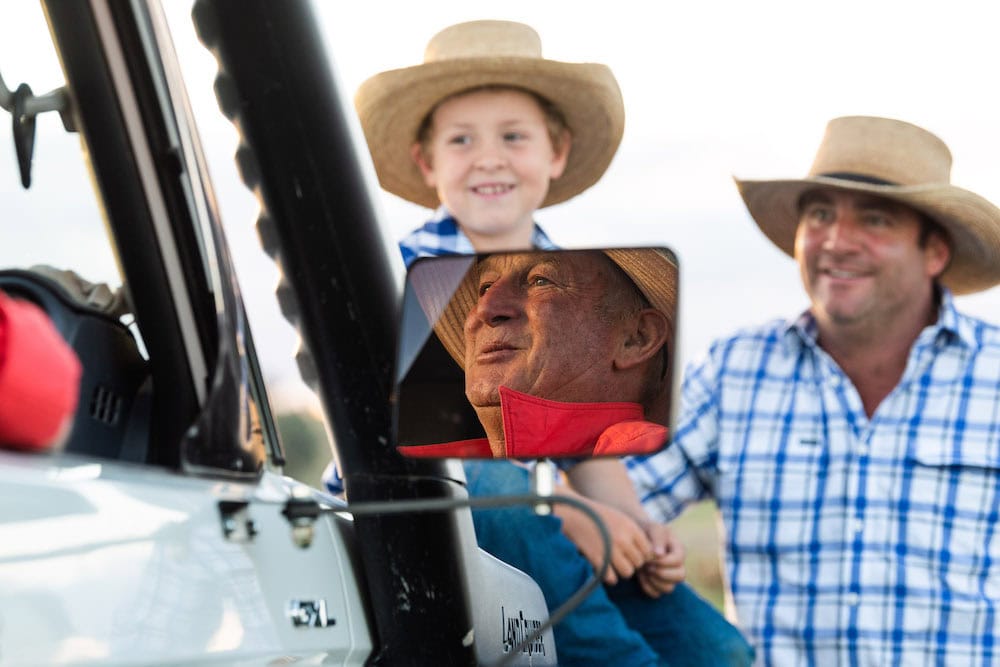 "Both generations have to be prepared to listen and learn new ways. We are looking forward to our next move. We have had a fantastic journey and had great employees over the years, but it's time to move on. Although we won't be far away."

Jamie Snow
Janie from Barrington Tops
Mustering on horseback with her father and four siblings was a way of life for Janie Snow, who grew up on an isolated farm in Barrington Tops.
"Our life was all about horses, cattle and farming and mum took care of our education via correspondence before we went to boarding school," Janie says.
"I loved every minute of it, and we spent our holidays working on the farm and often helping on our Queensland property."
After marrying Jamie and moving to Woomargama, Janie worked as a preschool director and helping on the property, where decision making was a team effort.
Their children, Lachlan 37, Penny 34, and Katie 30, loved farm life and riding horses and motorbikes.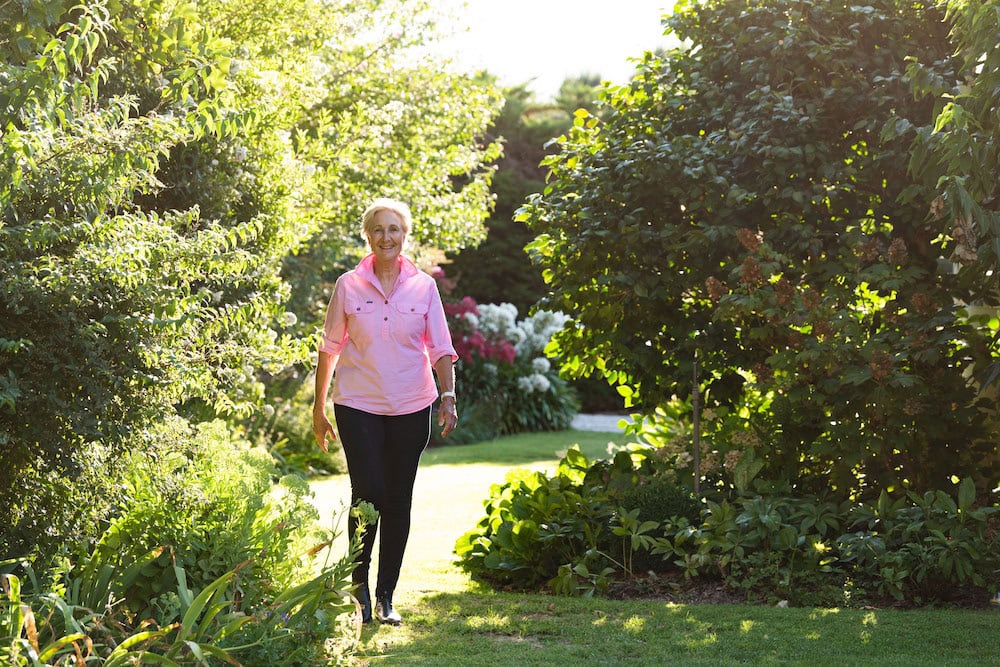 "Now, I love watching our grandchildren learning valuable lessons and getting their hands dirty – you learn a lot of common sense in the country," she says.
Janie says it was no surprise when Lachie wanted to return to the family farm.
"Lachie brought changes to our farming business with new technology and innovative ideas which was so good for us," she says.
"I love to see Lachie's commitment to farming. There's a tenacity about him – a passion and enthusiasm and we are so pleased to see the continuation of Dunraven.
"For years I watched sons who wanted to return to farming unable to because it wasn't viable, but things have turned around and it's great to see younger generations returning."

Janie Snow
A passionate gardener, Janie has built on the work of Annie Snow, who created a magnificent garden around the sprawling 70-square homestead built by the Fairbairns.
For years the garden was part of the Open Garden Scheme that raised money for charity.
Although a little sad to leave the garden with 500 plants and 250 roses, Janie is excited about moving to a smaller property near Albury, where she is already working on the garden.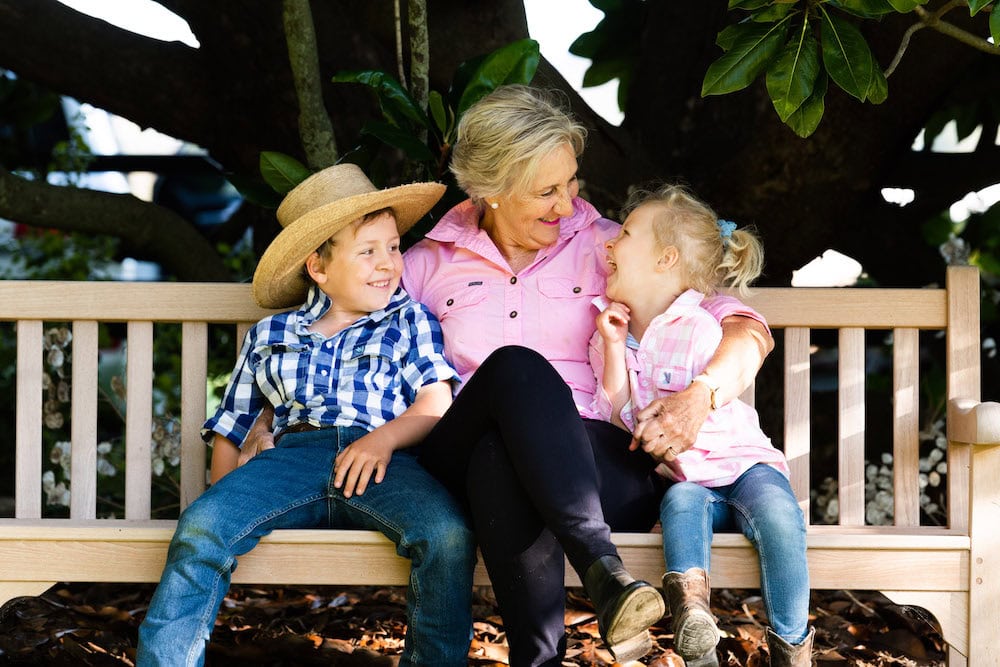 "We have so many wonderful memories of special family times at Dunraven with Penny and partner Scott Marshall and their baby son Edward and the recent wedding of Katie and husband Geoff Hunt – even six inches of rain didn't dampen the celebrations – but it is time for the next journey," says Janie.
The next generation
While excited about taking over the family property and continuing the farming tradition, Lachie Snow is prepared for the challenges that lay ahead.
"We feel very fortunate to be given this opportunity," says Lachie, who spent three years at Brunette Downs Station in the Northern Territory and one year at Marcus Oldham College.
"I think the years at Brunette prepared me for taking on the management and I learnt a lot about the financial side at Marcus, so it was great preparation."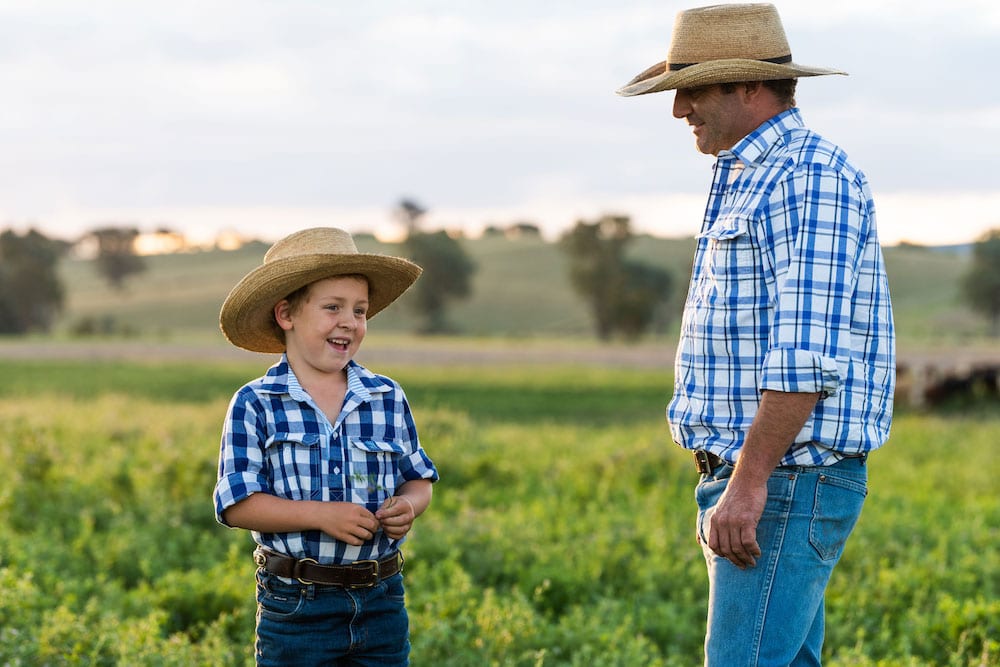 As head stockman in his final year at Brunette, Lachie was tempted to stay on but came home for 12 months before going to Marcus. He then took a job as an assistant manager at Inverell on a cattle trading and cropping operation before returning to Dunraven in 2009.
"It was a difficult time, dad had been dealing with the RTA for six years and we had had a few dry seasons, but when it was settled, we were in a position to expand and purchased the property Jillamatong, eight kilometres from Dunraven," he says.
"We saw it as an opportunity to expand the business which allowed us to increase the cropping area and run more cattle numbers. We graze cattle on the grazing crops – canola, wheat, barley and grass seeds – which has allowed us to increase livestock numbers through the winter months and that allows our pasture country to recover."
Lachie says the challenges include the high cost of land and production prices which make it difficult to expand.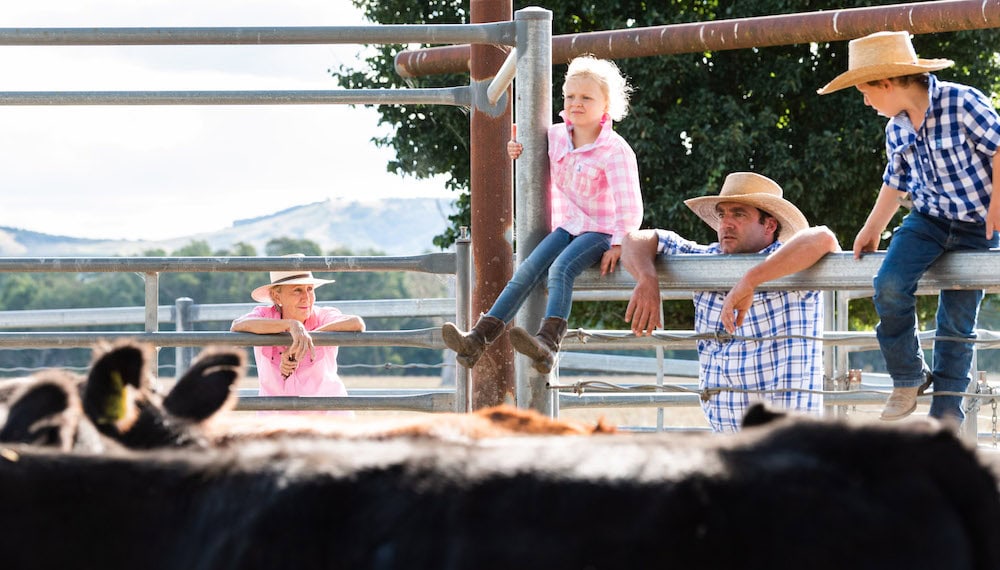 "Land prices are so high, and that has encouraged us to look at ways to increase our income by utilising high performance pastures and looking at different grazing crops to increase cattle production."

Lachie Snow
Two programs that prepared them for taking the business to the next level include Edge Management that works to create a more profitable and sustainable business and Agripath Benchmarking which looks at the strengths and weaknesses of the business from year to year.
"I am very excited about the future of agriculture and extremely grateful for the trust my parents and sisters have in me," he says.
A creative, blossoming Snow
Country life is something Jacqui Snow has always been passionate about. She grew up with her younger brother on a mixed farm at Booroorban between Deniliquin and Hay.
"I always hoped I would end up living in the country – it's such a great place to raise children," says Jacqui, who met Lachie at a ball in Albury and they now have three children, Jimmy, 7, Poppy 5 and Sybil, 9 months.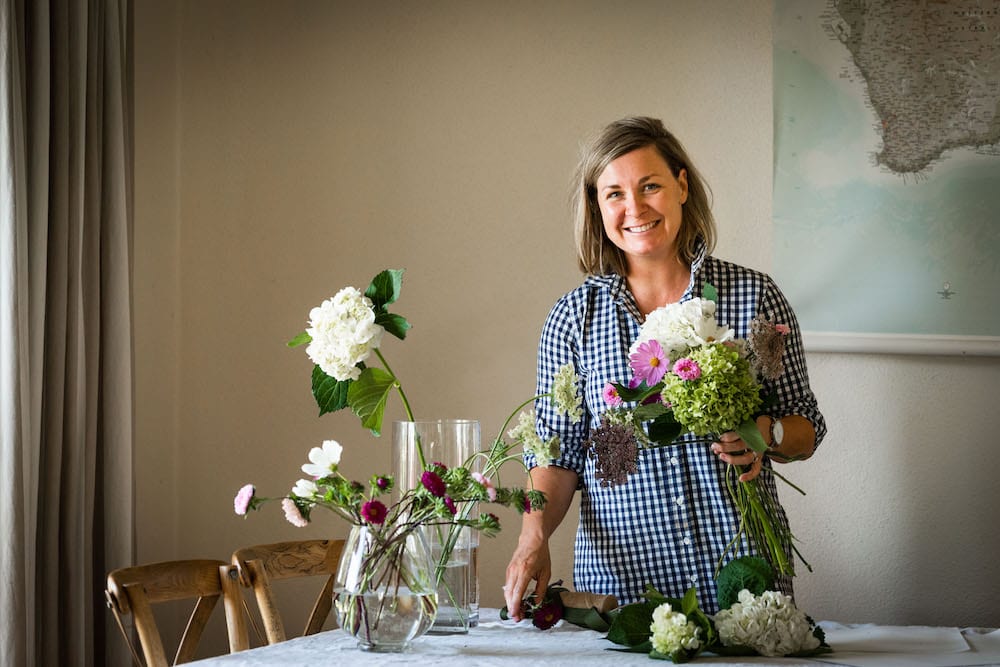 The family is set to move into the Dunraven homestead in April and Jacqui says she is very grateful the family has embraced multi-generational farming at Dunraven.
"It is so special to be keeping the farming tradition in the family and I hope we can do the same for our children one day," she says.
"I feel incredibly fortunate to be the next generation of Snows to live at Dunraven and I will have big shoes to fill to keep the garden as spectacular as Annie and Janie have for the past 50 years."
Jacqui, 37, who has always been creative, established her flower business SnowBloom in early 2019.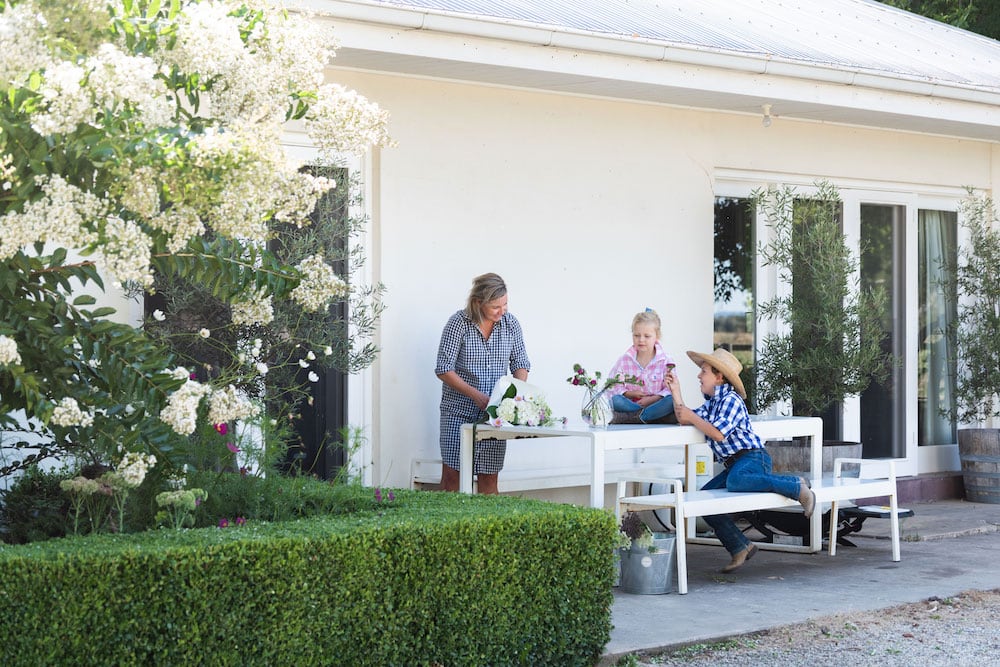 "I always loved arranging flowers and a friend asked me to do a few bunches for the Booroorban market and they sold quickly, then I did some wedding posies for another friend, and it just grew from there," she says.
"I enjoy doing smaller weddings and special orders and use home grown flowers where possible – Lachie is a great support and has encouraged me in the off-farm venture."

Jacqui Snow
The youngest generation
Ask Jimmy Snow, aged seven, what he wants to be when he grows up and he doesn't hesitate. "I want to be a farmer, just like my dad," says Jimmy, who loves mustering and riding his motor bike.
He attends Holbrook Public School, and according to his parents. is obsessed with all things farming.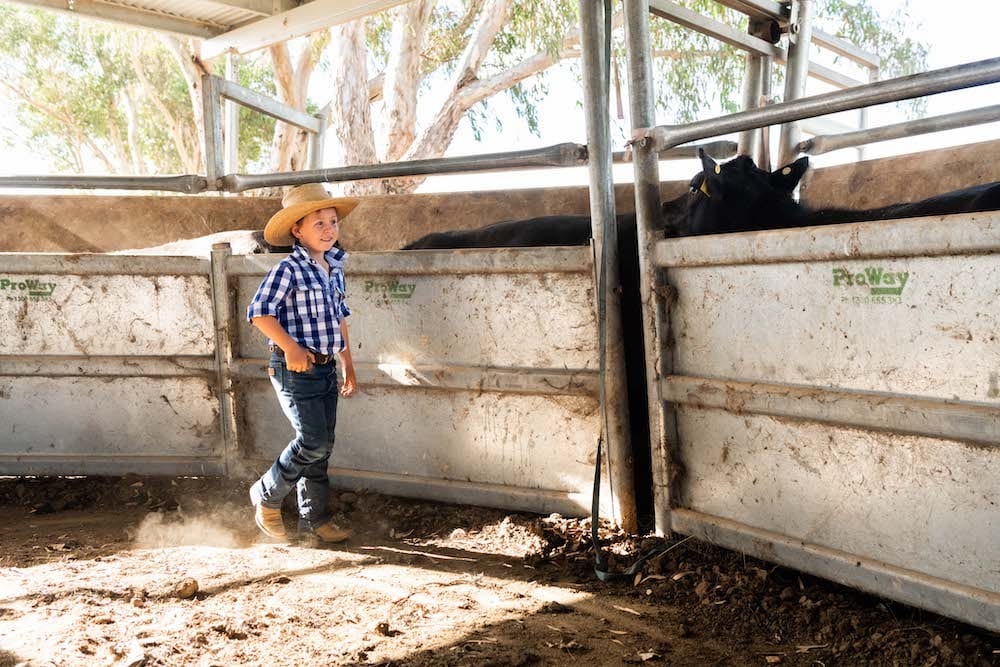 "He loves helping with cattle and the cropping and has an amazing memory when it comes to everything farming," Lachie says. "We can be driving along, and he will say something like: 'That farmer has left the lid off the field bin'. He is farming mad."
Jimmy also shares a love of fishing with his dad and grandfather.
Poppy 5, who has just started school, says she loves living on a farm and helping out in the cattle yards, while Sybil, aged 9 months, loves watching all the action.
If you enjoyed our feature on the Snow family, you might like to read our story on three decades of the Edsons.