Beryl Stewart's dream of having a 'piece of God's Earth put to wholesome pleasure' continues to be a happy reality for families visiting Green Valley Farm near Tingha on the northern tablelands of NSW.
That dream was shared by Beryl's husband Pat, who should be regarded as a pioneer in the now-flourishing world of agritourism.
The passing of Pat in 2020 left a hole in the heart and soul of Green Valley Farm, but his legacy and free spirit lives on through Beryl and the next generations of the Stewart family. It is also evident in the smiles and laughter of children enjoying the farm's amusement park, which features waterslides, an adventure playground, a rollercoaster, mini golf and a fascinating museum.
How it all began
This 'bush oasis' of family fun was started in the 1980s on Pat and Beryl's 405-hectare sheep farm, which they purchased in 1973. It was not born out of need to diversify the fine wool farming business, but rather a desire to share the adventures and joys the five Stewart children had growing up on a farm.
Family tragedy also played a part. Pat and Beryl's daughter, Irene, passed away in 1982 just prior to her 16th birthday. Before her passing, Irene suggested to her parents that Green Valley Farm should open to the public so everyone could share in the wonderful life she had. With Beryl's guidance, Pat created a memorial garden in Irene's memory as the first chapter into what was going to be a long story for Green Valley Farm.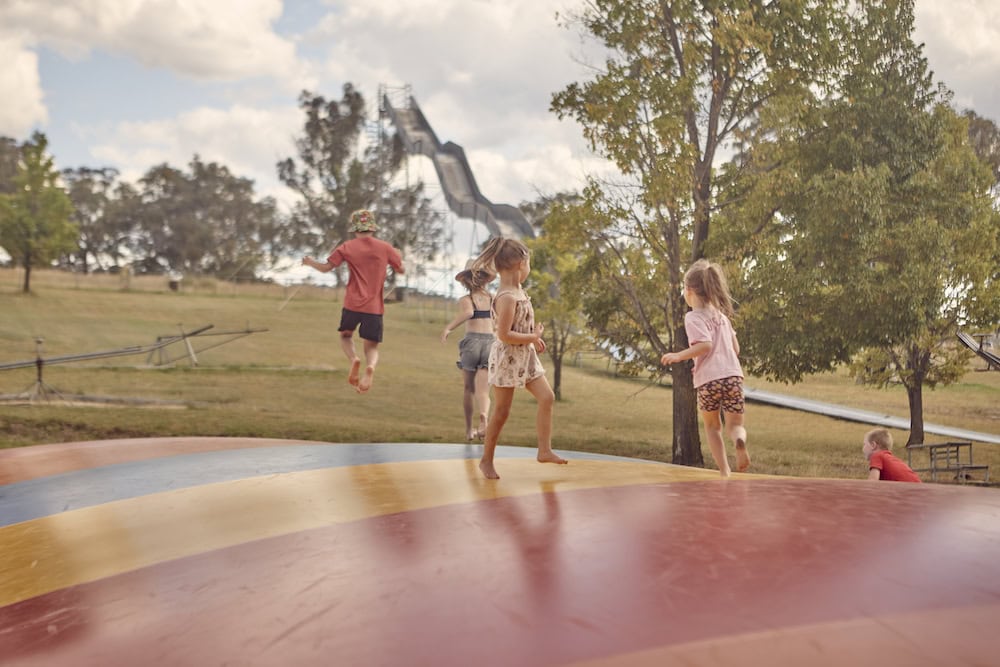 Beryl said the next chapter was to start a farm stay and provide camping facilities for families who wanted a taste of country life.
"My mum ran a holiday home for children in Katoomba that was very successful, and in 1982 Pat and I decided to start the same thing on the farm," Beryl said. "We had five children of our own and a nephew living with us at the time, so we knew how to entertain families.
"We put an advertisement in the Sydney Morning Herald, and in no time, we had families coming up to holiday on the farm."

Beryl Stewart, owner of Green Valley Farm
Beryl said the addition of a pet monkey to the farm's menagerie of animals ignited local interest and families from Inverell and surrounds started requesting farm visits.
"That monkey really did kick things off. We then got an offer of some camels and Green Valley Farm started developing from there."
The adventure playground and museum
Pat travelled to South Australia to pick up the camels and decided to call into Grant Telfer's famous adventure playground in the small town of Monash.
Regarded as an engineer with a free spirit, Grant Telfer filled two hectares over 20-year period with 180 pieces of steel play equipment.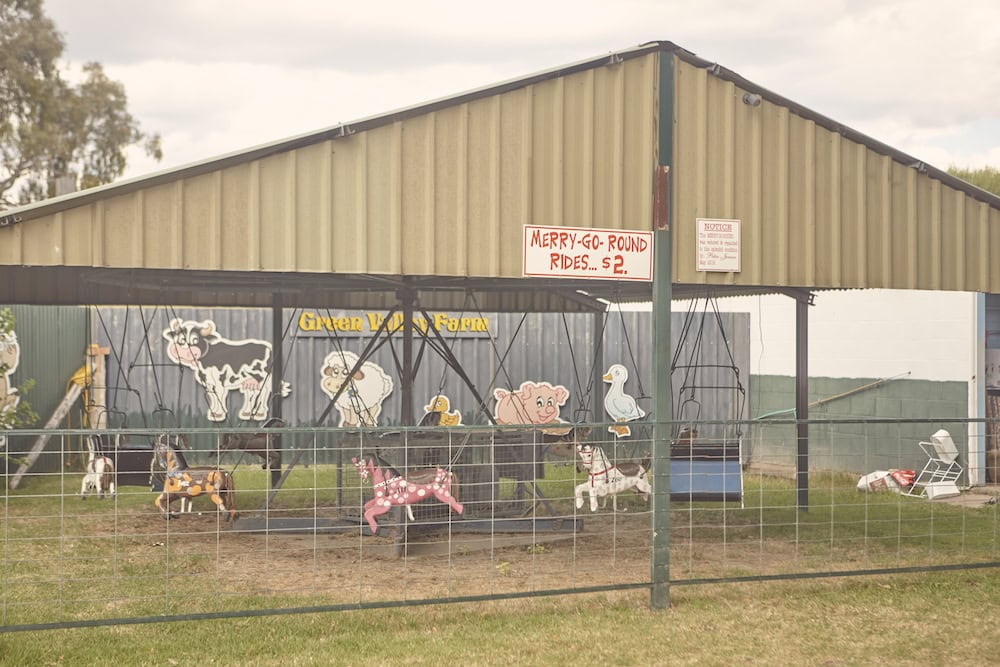 Beryl said Grant's ingenuity and steel fabrication skills inspired Pat to build an adventure playground of his own.
"Grant and Pat became friends, and Pat bought some of the playground equipment plans. Pat was a welder and so was my son Michael, and together with some very clever local men, they built all the playground gear, waterslides and the mini golf grounds."
The next addition was a museum, which was led by Michael's interest in local history and the weird and wonderful.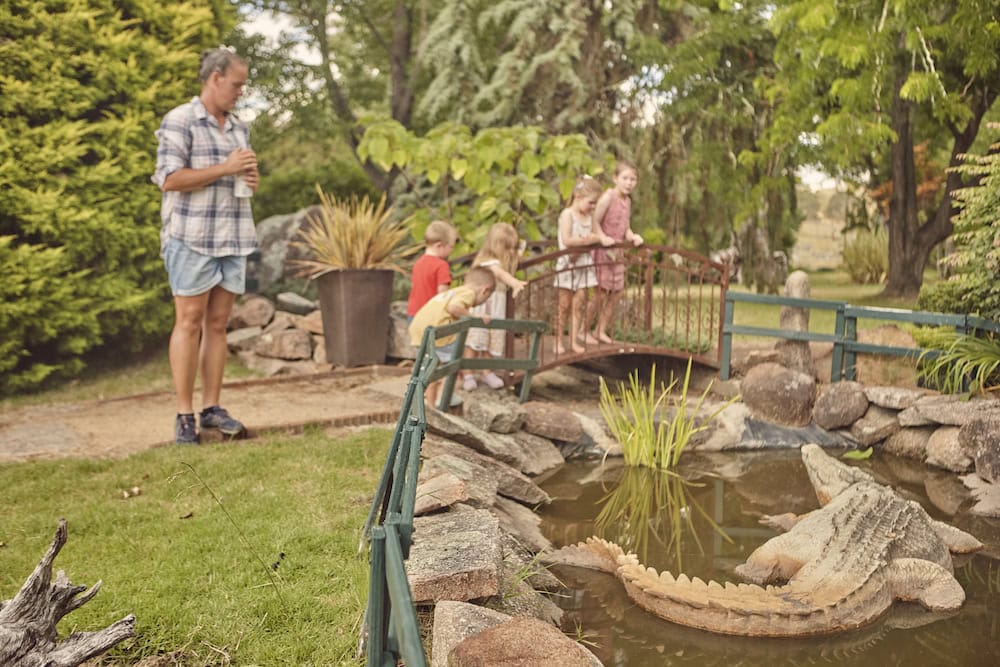 "Michael already had his own little collection, but then the Smith's Museum in Tingha went up for sale. We bought the collection and built the mud brick museum that it is all housed in now."
Fine music and fine wool
In addition to antiques, bottles, mining gear and war memorabilia, visitors are greeted with intriguing exhibits such as a two-headed calf and a chicken with eight legs.
"We also used to have some wonderful music concerts here, which Pat loved. Slim Dusty played here four times and thousands of people turned up.
"We've had huge support from Pat's family, and my family. They backed what we were doing and were hugely helpful in setting up the Green Valley Farm of today."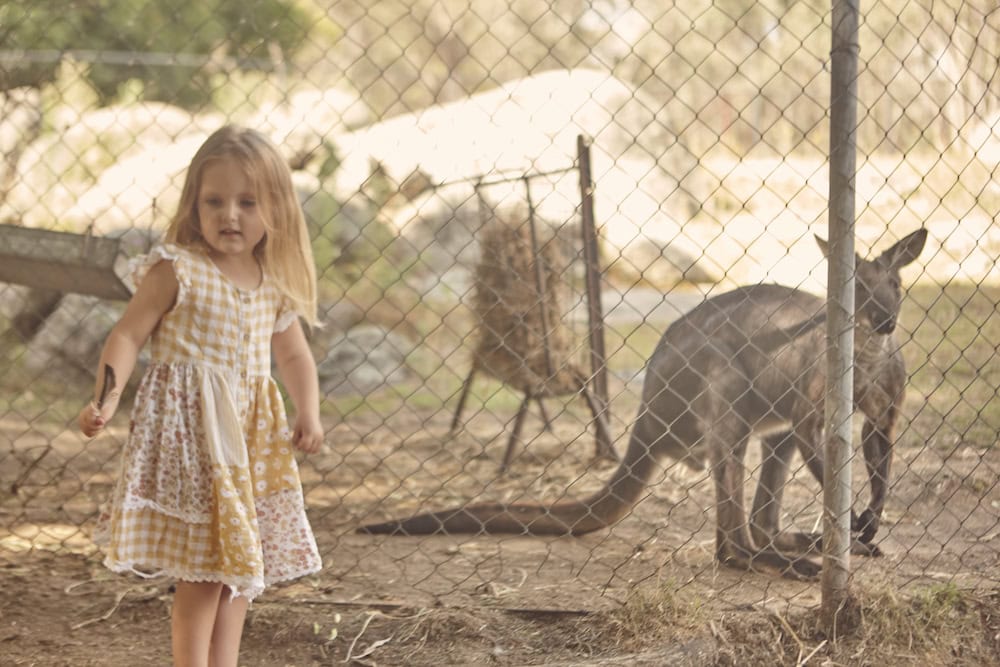 The music concerts are no more and have been replaced with the hosting of weddings, bike rallies and other events.
Beryl said the farm continues to produce fine merino wool to this day, with son Michael running the day-to-day farming operations.
"One of my granddaughters is crazy about fine wool and sheep, which Pat would be very thrilled about. Pat grew up on a mixed family farm near Inverell and became a passionate fine wool producer. He loved his sheep and their wool."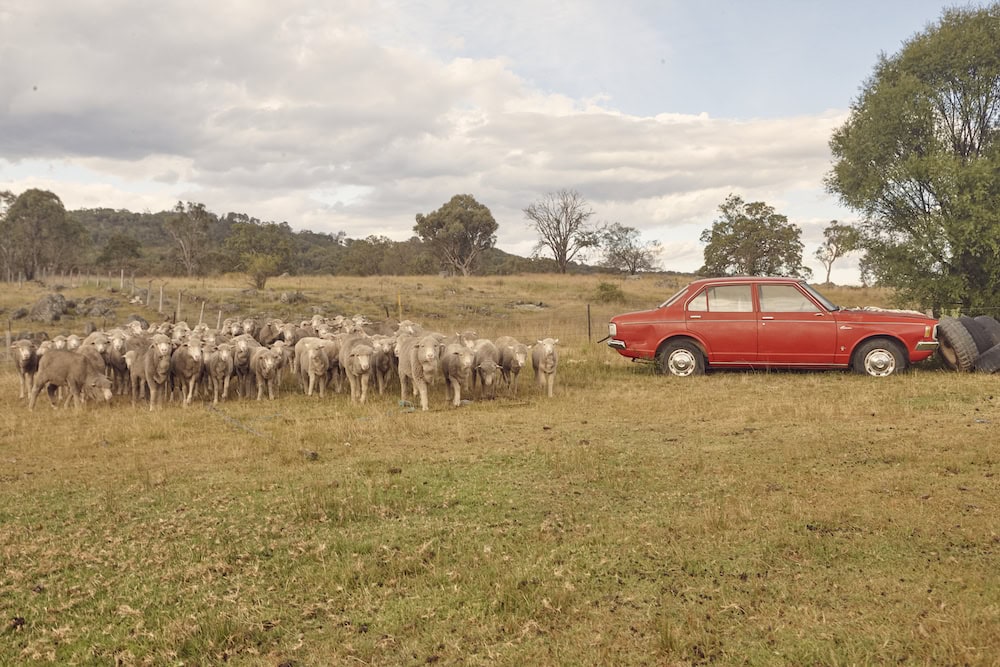 The sprightly 78 year-old said her strong Christian faith and family support has guided her through the tragic loss of Pat and two children (Beryl's son Gavin passed away suddenly in 2010), and the challenges of operating Green Valley Farm.
"I have been blessed in my life. I am surrounded by loving family, including 18 grandchildren, and I am losing count of great-grandchildren that are here or on the way. I have never been one to look too far ahead in the future, but I think it will continue to be a happy one for Green Valley Farm. All the grandchildren are involved now. It is also literally a piece of God's Earth put to wholesome pleasure, so Pat's vision is destined to survive."

Beryl Stewart
Building on Pat's legacy
Kathy Vickery's upbringing would have been the envy of many teenagers back in the 1980s.
As one of five of Pat and Beryl's children, Kathy was treated to the freedoms of growing up on a farm and the joys and adventures of having her own amusement park.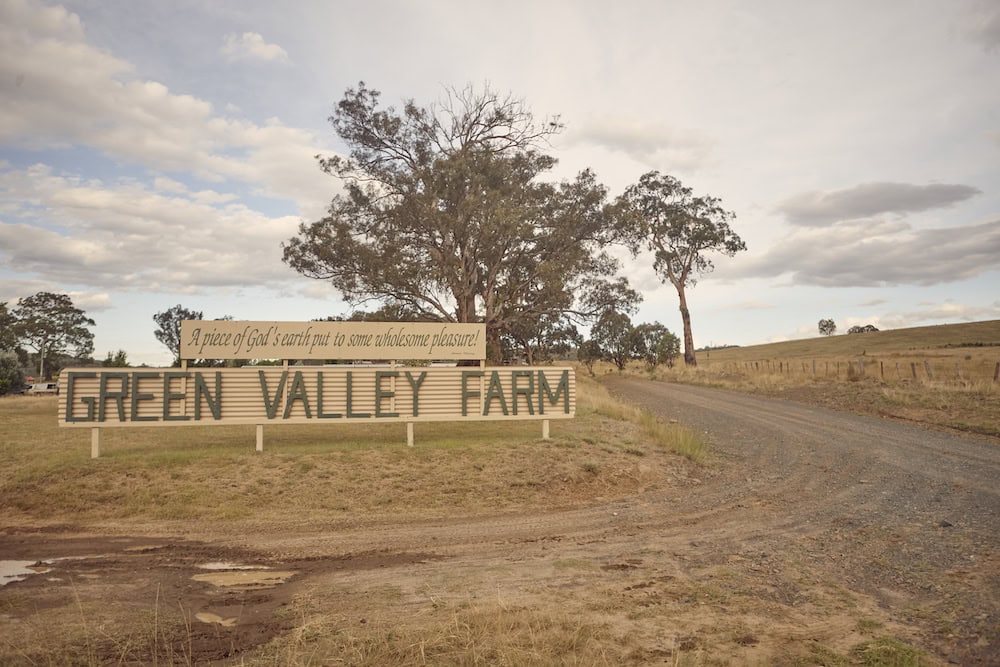 "We had loads of fun. Mum would have a fit if she knew some of things we did on that playground. As soon as it started to rain, we would hit the waterslides," Kathy said.
"They were good times. I have been very lucky, but it did come with some hard work. No matter how late you were out at parties in those teenage years, you had to work the next day."
It was once free-for-all to share, but 'rules and regulations' meant running the park off the backs of the farm's sheep was no longer viable. An accident in 2009 that led to a litigation case against Green Valley Farm also led to a spike in insurance costs.
Charging an entry fee did not sit well with Pat's vision of sharing family fun for free, but the Stewarts have done their best to keep it economical for families.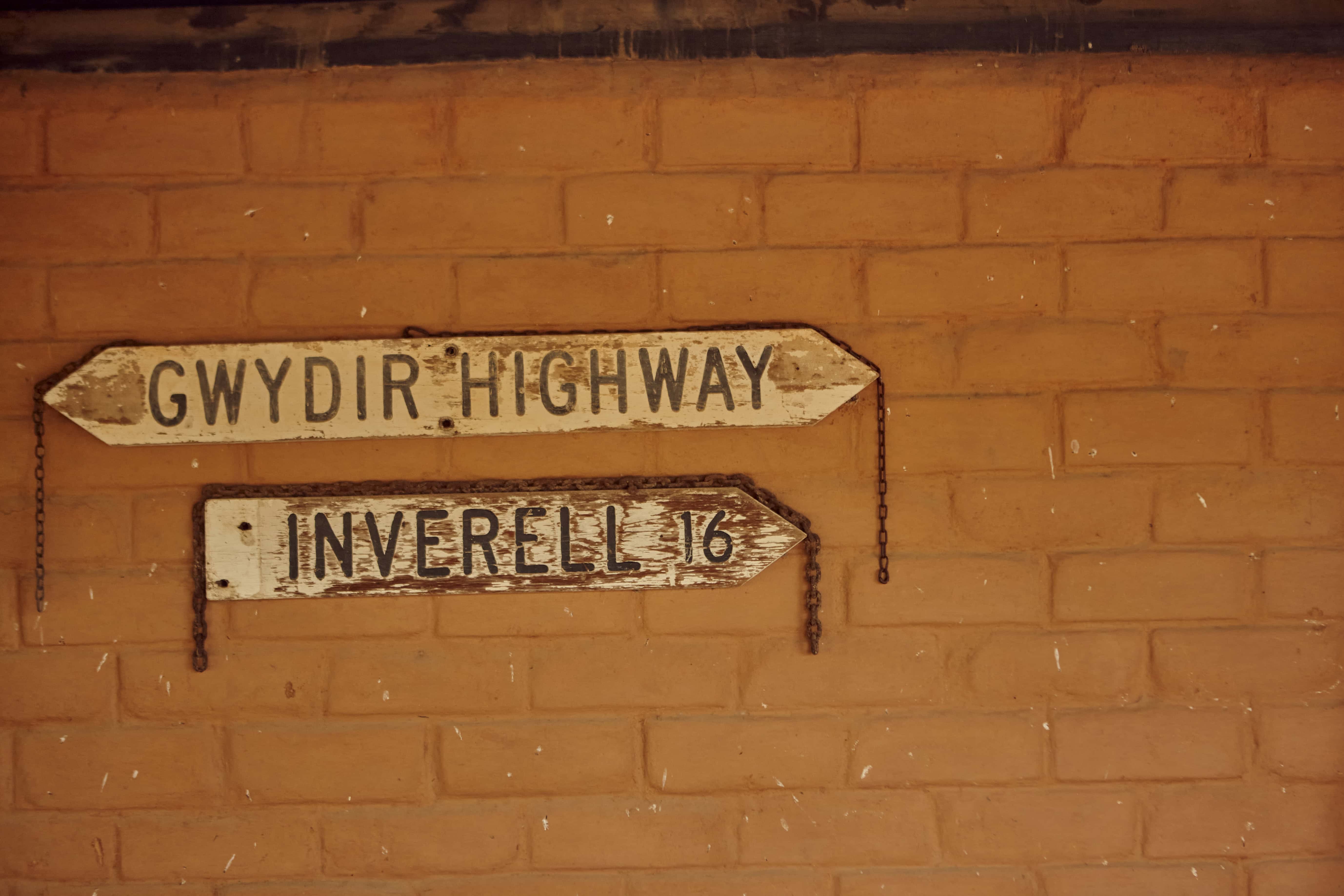 The park's entry fee started at just $2 and has risen to $10 per head during winter and $15 during the warmer months to include the waterslides. It is still free for children under two.
Kathy's main role today is to look after the accommodation, group tours and to help manage events like weddings.
"We started out with little caravans that we used to rent out for about $30 a night. Eventually, we had to move the accommodation out of the park and started with camping and then started building cabins and bunk rooms."
Kathy is keen to add some safari tents to further broaden the accommodation options.
In line with Green Valley Farm's retro fun theme, accommodation bookings are done old-school style. You won't find Green Valley Farm on Airbnb, nor will you find an online booking option on the website.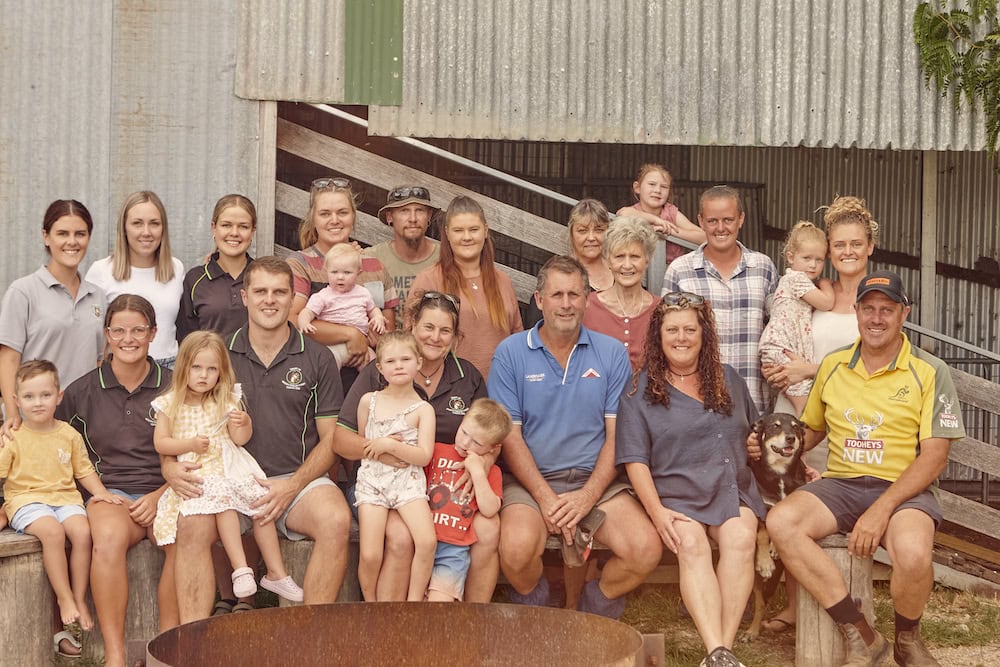 "You've got to come through me. I get to chat to the family before they get here and by the time they get here, I feel like I know them all. It's lovely," Kathy said.
"All the rest of the family hold down jobs, but everyone comes together on most weekends and school holidays to help out. We always have a list of jobs ready to do.
"My daughter has now taken on the weddings, which is great. My sister Stephanie runs the waterslides, and my brother Michael runs the farm, but we often also call on his welding skills. Mum is still heavily involved of course."
Kathy said that just like her dad's spirit and legacy, the show will go on at Green Valley Farm for many years to come.
"If it is up to us as a family, then Green Valley Farm definitely has a good future. The kids really want to keep it going, which is lovely. For a small family business, we do pretty well. It's not going to be easy though, as there are those out there that don't like you to have too much fun."

Kathy Vickery
If you enjoyed this piece on Green Valley Farm, you might like to read our feature on the new agritourism policy in NSW.