Real name and nickname: Banjo Bake. Banj for short.
Favourite thing to do on the farm? Run. I run everywhere. Like, everywhere.
Have you ever done something really naughty? Ummm… yes, I have. We have a
60-teat calf-feeder. I accidentally chewed 12 of them off, over three full days.
What can I say? I love milk guys!
What is your worst habit? Chasing the two-wheel motorbike.
What is your favourite food? Anything – I'm not fussy. Is it polite to mention that I'm known to eat calf poop?
If you became famous for one thing, what would it be? I think the teat incident answers this question. And I survived a funnel web spider bite once. That was full-on.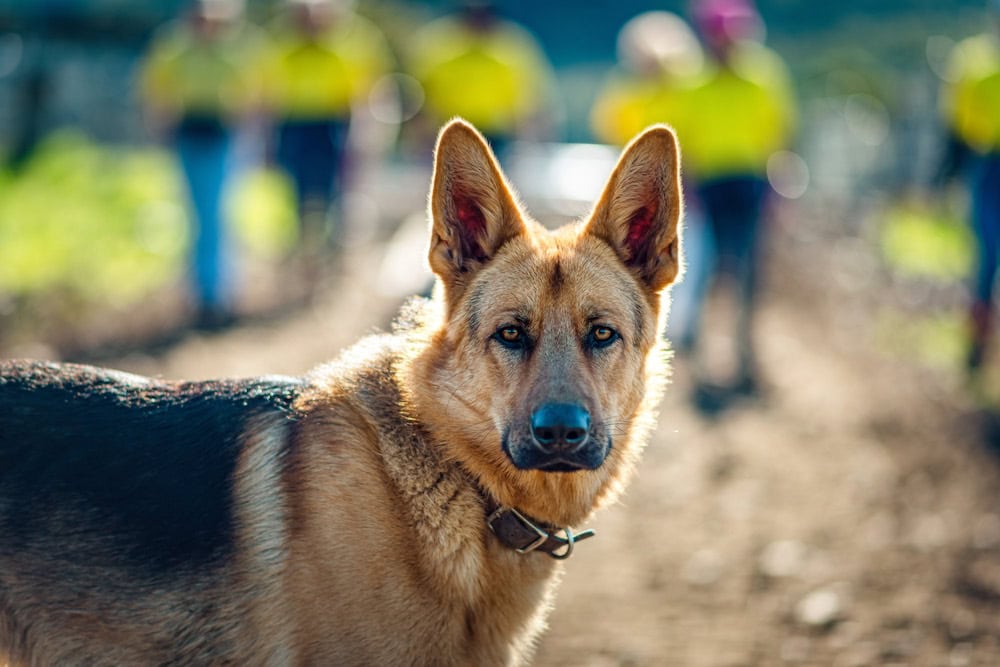 Is there something that drives your parents mad? I'm really good at pinching one boot or shoe, never both at the same time. My family hop around a lot and I like it.
If you could have another animal as a friend, what would it be and why? I have lots of calf friends. My sister is getting a kelpie puppy soon and I can't wait. They're both fun and cute.
Favourite toy or thing to play with? My humans and their many tasty shoes.
What does everyone love about you? I'm a bit of a goofball and fun to be with.
Any last words? I love being a farm dog and I love my family. People think I'm scary, being a German Shepherd and all. But I am actually a really loveable kinda guy.
If you enjoyed reading this feature, you might like to read another farm dog story on Flurry from Guyra.