Buddy from Grafton – a young and energetic Kelpie-cross with a great work ethic – has taken out the 2020 Cobber Challenge with a record-setting 835 kilometres covered during the three week competition.
Buddy beat out 11 other dogs from across the country to win this year's Cobber Challenge: All Stars v Contenders.
The win came at a busy time for Buddy and his owner, Glenda Rogan, on the family farm at Copmanhurst, near Grafton. During the competition, Buddy and Ms Rogan worked hard weaning calves and educating younger cattle to set an average pace of 8.51 kilometres per hour in a 98 hour working period.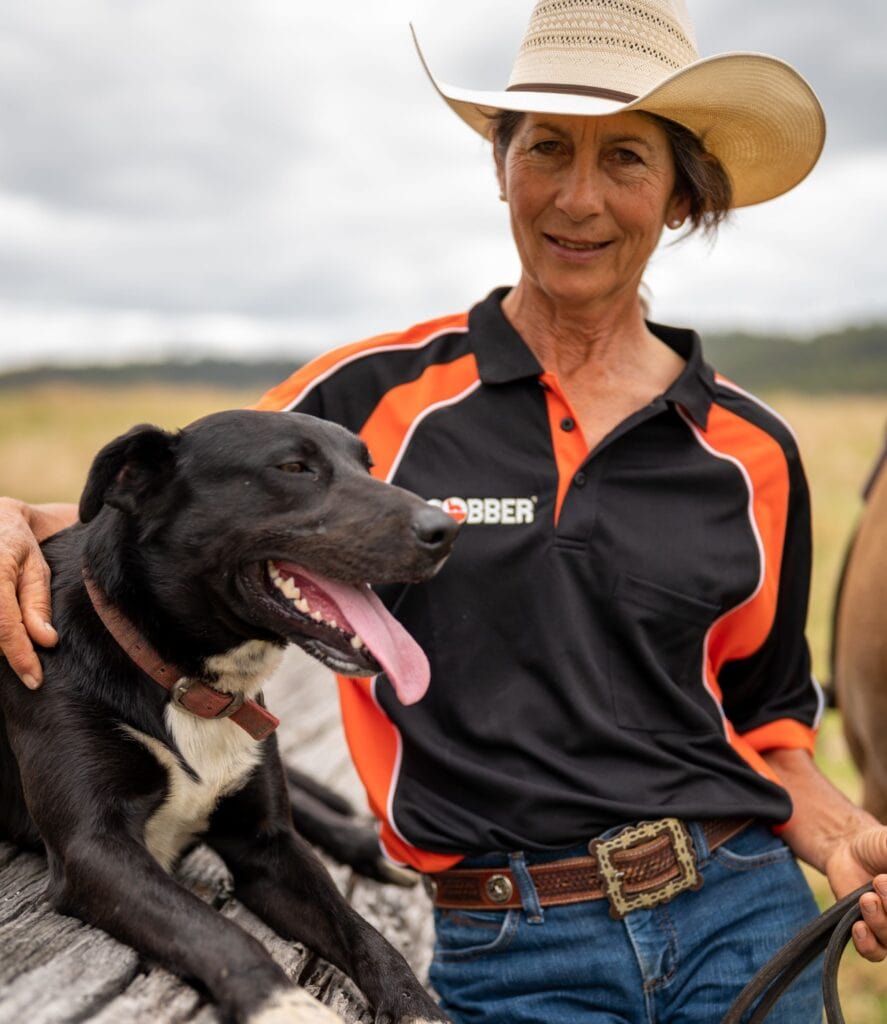 To measure kilometres, speed and working duration on farm, the dogs had to wear a GPS collar.
It proved to be a close contest with three dogs serious contenders to win with just 48 hours to go and only 67 kilometres separating them.
Close finish
But in the end Buddy ended up edging out the competition to win the 2020 prize with Hurricane, a 16-month-old Border Collie from Tasmania, in second and Elsie, a Kelpie from Western Australia, finishing in third.
Ms Rogan said the win was sweet after she came second during her first tilt for the title in the 2018 Cobber Challenge.
"I'm surprised by the kilometres they do, but I knew Buddy would be a strong competitor because he's got a great work ethic, he's a young, energetic dog, and he never gives up.

"I couldn't do my job without a good dog.

"It's a privilege to have a dog like Buddy."

NSW beef cattle farmer and Buddy's owner Glenda Rogan
Hurricane's owner, Pip Flower of Tasmania, said it was fascinating to see how many kilometres Hurricane actually covered off during the competition.
"Previously, I've estimated it based on the odometer on the motorbike but that doesn't capture him going backwards and forwards," Ms Flower said.
"He did double what I was expecting him to do – he's a ripper of a dog."
Invaluable contribution of working dogs
Cobber marketing manager and competition organiser Kellie Savage said the Cobber Challenge is designed to bring attention to the invaluable contribution that working dogs make on Australian farms every day.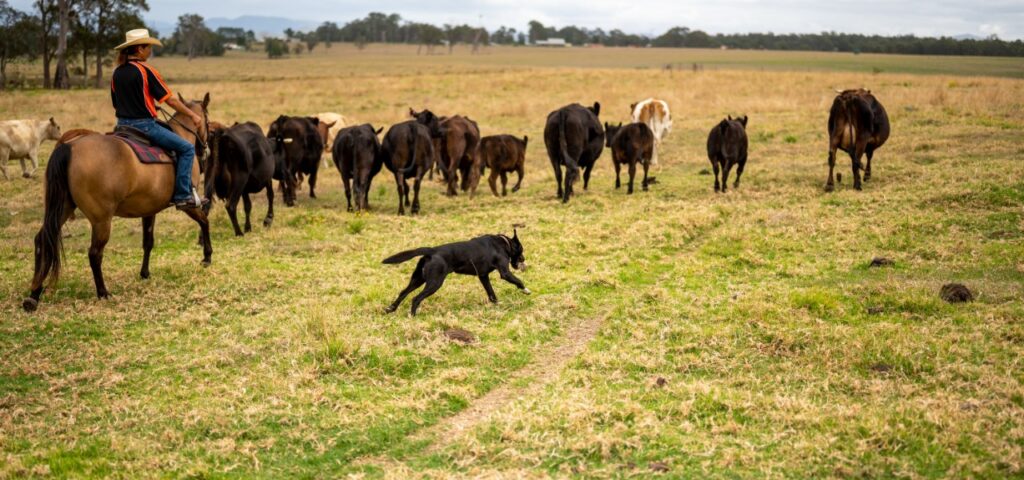 "Our farmers always tell us that a good dog is worth at last five workers. They don't just provide a safer, more efficient work environment, but there is an incredible mateship between farmers and their dogs."
To check out the full leaderboard, please click here.
If you enjoyed reading this light-hearted story, you might like our feature on community libraries.