Australia is a world leader when it comes to understanding the effects of smoke on wine and wine grapes. The extent of smoke damage can depend on the grapes' proximity to a fire, the duration of the smoke in the vineyard, grape variety and the ripening stage of the particular grapes.

Research has shown that the period between veraison (when the grapes begin to soften, accumulate sugars and change colour) and harvest is when grapes are most at risk, and a Western Australian study from 2008 discovered that even 30 minutes exposure to heavy smoke could cause smoke taint. Which is to say, timing is everything.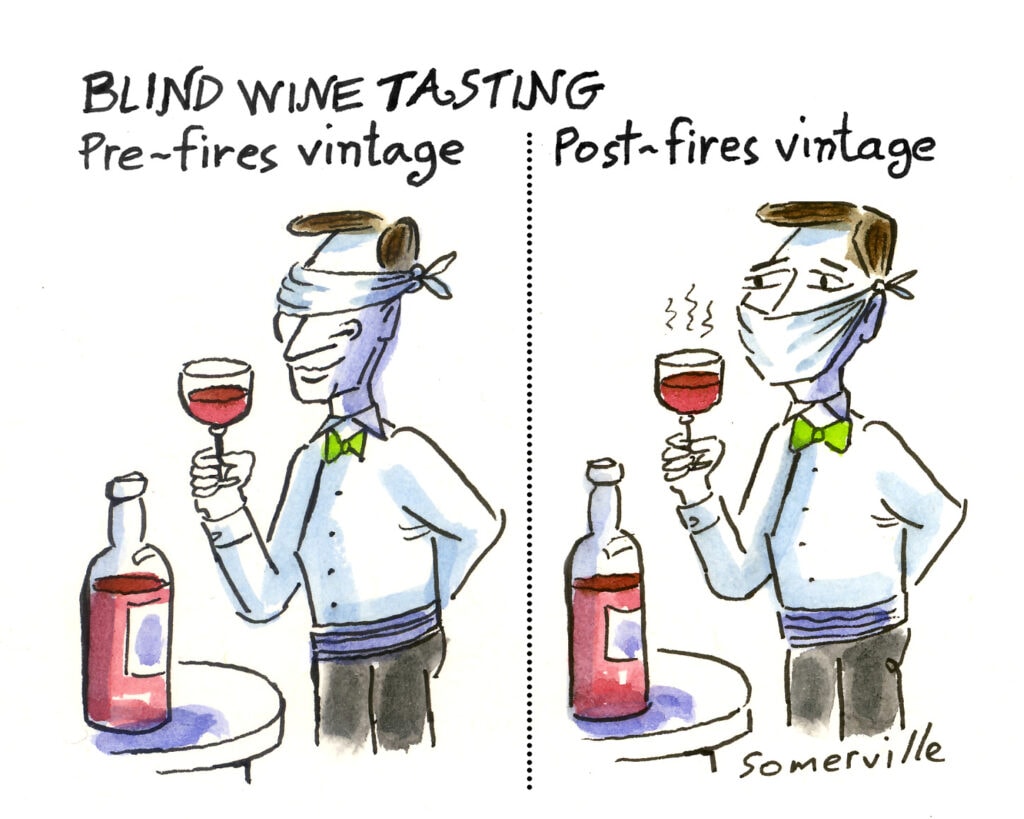 What can growers do?

The Australian Wine Research Institute (AWRI) recommends that winemakers get laboratory testing done and produce a micro-ferment before picking grapes they suspect may have been affected by smoke.
If smoke taint is detected at low levels, the AWRI suggests hand picking the grapes, cooling them before extraction and whole-bunch pressing could help to produce a clean wine. A South Australian winemaker recently had some success with these techniques in producing a clean sauvignon blanc from smoke-tainted grapes, but the process is labour intensive.
Removal of smoke taint using reverse osmosis membrane technology is already in use, and techniques involving polymers and yeast extracts are all in development. But, so far, no sure-fire way (pun intended) of reversing smoke taint has been found.
Other uses for tainted grapes

Some winemakers and distillers have chosen to embrace smoky grapes rather than try and 'fix' them. Before the bushfires, the oldest wine region in Australia, the Hunter Valley, was facing a 24 per cent reduction in tonnage of grapes grown due to ongoing drought conditions. Now, crop loss is estimated to be at least 80 per cent this year due to the smoke taint from the summer bushfires.
But, in February, Sydney's Archie Rose Distilling Co. announced they had bought 50 tonnes of shiraz and cabernet smoke-tainted grapes from Hunter Valley growers to use in creating a brandy (for release in two years) and a limited-edition spirit, which was released in May. The Hunter Valley Shiraz Spirit is described by the distillery as "displaying lively notes of tropical fruits, crème fraîche and berries with just the slightest suggestion of smoke".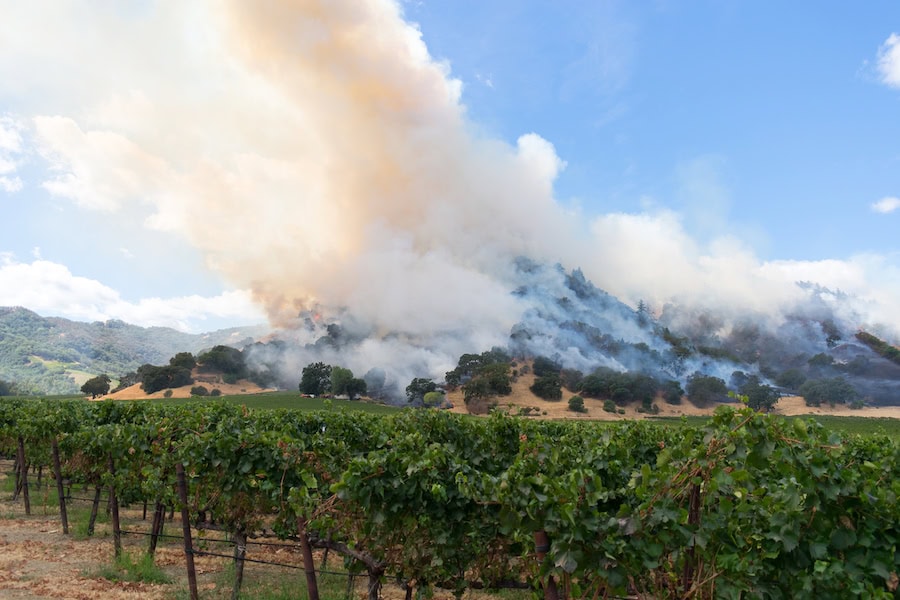 Are we seeing the ushering in of a new 'smoky' era in Australia's wine and spirits industry? The proof, of course, will be in the bottle.
Read more quirky stories like this in the Tail End section of The Farmer magazine