Chooks have been a part of Phil Partridge's life since the day he was born – his family having always been in the poultry industry. Phil's parents, Henry and Esmae, raised him on their farm in Bangalow, which supplied chickens to local processor Sunnybrand.
Henry worked at the Sunnybrand factory for many years and then achieved his dream of running his own poultry farm that he could pass onto his son one day. That day came much earlier than expected after Henry suffered a farm accident in 1995 that resulted in a lengthy hospital stay. Phil, then 15 years old, took over managing the farm and relished in the inevitable role of being a farmer.
Such was his success in keeping the business going that his parents decided to fly the coop and go travelling after Henry had recuperated. Only a few years later, a succession plan was kicked into motion with discussions about expanding the family business.
With his wife Sam, Phil purchased 120 hectares of land at Tatham in 2004 to start their own contract poultry meat farm.
"My parents sold the farm at Bangalow and helped us to purchase the land at Tatham, where we built sheds," Phil says. "We could not have done it without them."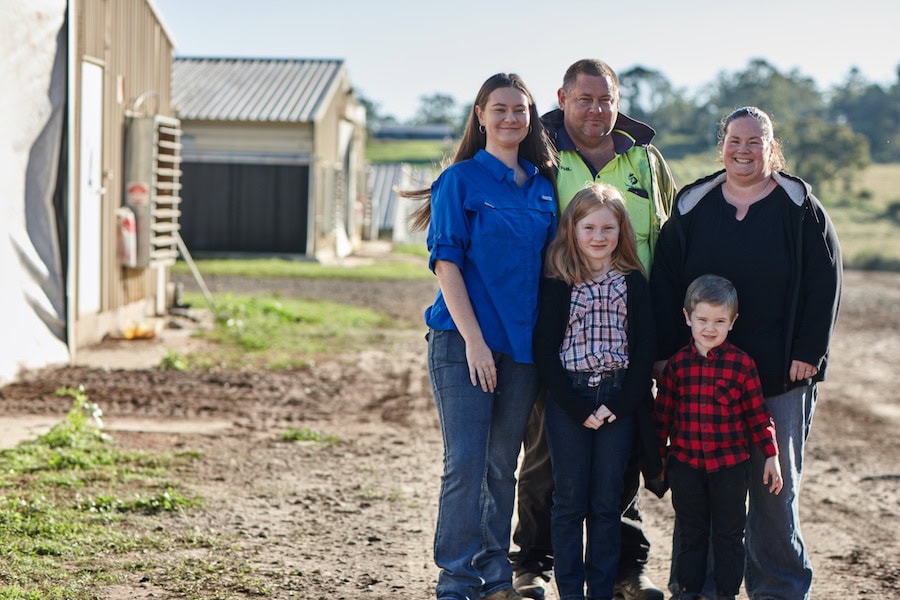 Three children – Serena, 17, Lilly, 8, and Parker, 4 – joined the Partridge brood and their poultry meat business enjoyed some security with a 10-year contract growing around 210,000 chickens every eight weeks.
A farm manager was employed as Phil and Sam diversified into transporting chicken manure and growing sugarcane and macadamias. "Things were looking good and we had a working farm to pass onto our kids," Phil says.
But this traditional farming story all began to unravel last year through no fault of their own.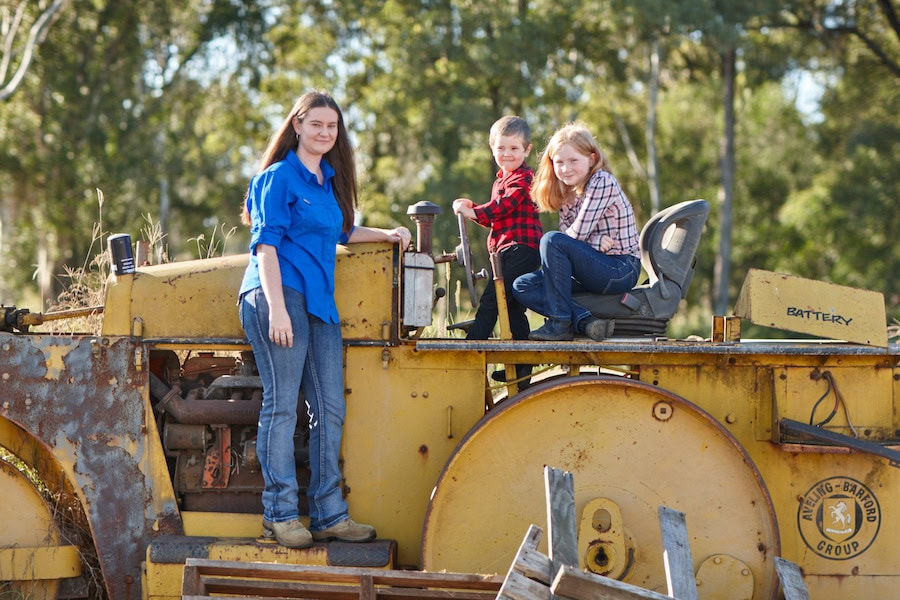 The beginning of the end
"Phillip walked into a meeting with our processor thinking that he would be walking out with another 10-year contract, but he was instead told that our time as contract chicken growers would be coming to an end in a short 12 months," Sam explains.
Twelve months has now passed and everything is coming to an end for the Partridge's business and their involvement in the poultry industry.
"Our last chickens went out in June and the sheds are now empty," says Phil. "We owe the bank $2 million and have outstanding loans. We have no idea how we will pay back the bank. We'll generate a small income from the nuts and when we harvest the sugarcane, but when it comes to the sheds, we have no idea what to do. Our dream of one day passing the poultry business on to our children and being able to retire has gone. It's devastating."
Phil and Sam are one of 13 growers in the Northern Rivers region poultry industry who have been left with no contracts and expensive, empty sheds – a result of consolidation in the poultry processing sector that has left only two significant chicken meat processors in NSW.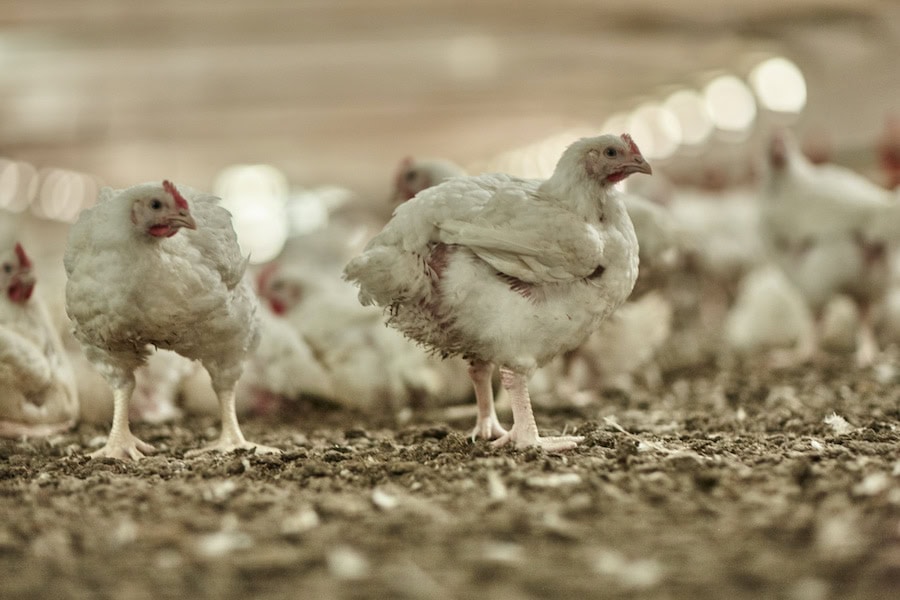 The bigger poultry picture
NSW Farmers' Poultry Meat Manager, Peta Easey says it is estimated almost 30 per cent of independent contract growers in NSW have exited the industry in the last six years.
"Including turkey and duck growers, there are now only about 200 independent, family-owned poultry meat farms contracted in NSW. The growth in farming capacity in NSW over the last 10 years has largely come from corporate farms.
Just over a decade ago there were nine significant chicken meat processing plants in NSW owned by six different companies. "Today, there are only four chicken meat processing plants in NSW owned by just two companies," Peta says.
Nationwide, chicken meat production in Australia is dominated by a small number of large, vertically integrated businesses. The duopoly that exists at the retailer level is now mirrored at the processor level. Inghams Enterprises and Baiada Poultry supply 70 per cent of meat chickens and 90 per cent of Australia's chicken meat is supplied by just six processors.
"Processors contract multiple farms and the market for poultry meat is national, with product being moved all over the country," Peta says. "In contrast, the market for farmers' growing services is regionally specific and many now operate in a monopsony environment."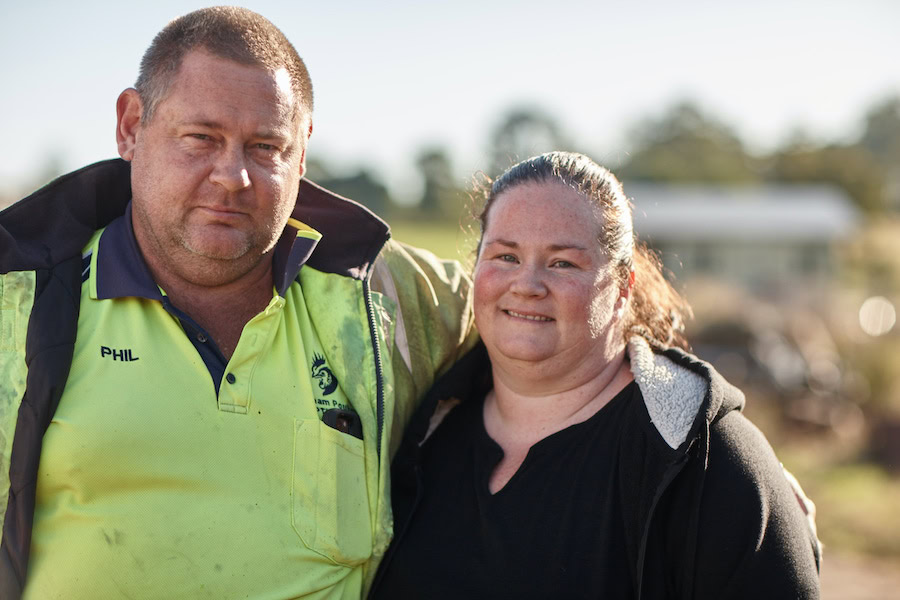 Farmers are contracted to provide the land, sheds, equipment, utilities and labour necessary to grow the processor-owned chickens. The processor supplies the birds, feed, medication and pick up crews and control the supply chain.
"Investment in sheds requires high capital outlay and the infrastructure is specific to the industry. To be successful, farmers need long-term commercial relationships with a processor to meet financial obligations," Peta explains.
"Some growers are paid per bird and some growers are paid per square metre in NSW. On average, growers are paid 60 to 80 cents per bird. It's a complex payment system used in Australia, where chicken growers are forced to compete against each other in a pool system and the final price can vary significantly from batch to batch for individual growers."
NSW Farmers lead calls for change
NSW Farmers is spearheading calls for a change to the Australian Consumer Law to incorporate the principle of fairness into contractual dealings between processors and farmers.
Armed with support from the National Farmers' Federation (NFF), the Victorian Farmers' Federation (VFF) and the Australian Chicken Growers Council (ACGC), NSW Farmers is seeking a Treasury led ACCC inquiry into the poultry meat industry as a first step in addressing the current imbalance in market power.
NSW Farmers' President James Jackson says there are competition issues right through the poultry meat supply chain. "Contract poultry meat growers are sadly the canary in the coal mine when it comes to impact of poor competition policy on farmers," James says.
"There are problems at the retail level with the price of chicken being kept artificially low, and problems at the processor stage with limited competition restricting the ability of farmers to negotiate their contract terms."
James said farmers' contracts with processors are marked by shorter terms, complex provisions weighted against their interests, and requirements for additional expenditure.
"Over the last decade, we've seen the closure of multiple chicken processing plants in NSW and this has left growers with virtually no choice in who to contract to in their region," James says.
"The situation has weakened the bargaining power of farmers, restricting their capacity to negotiate fair contract terms. Worse still, growers like those in the Northern Rivers region, have been left with stranded assets and no ability to contract to a different processor."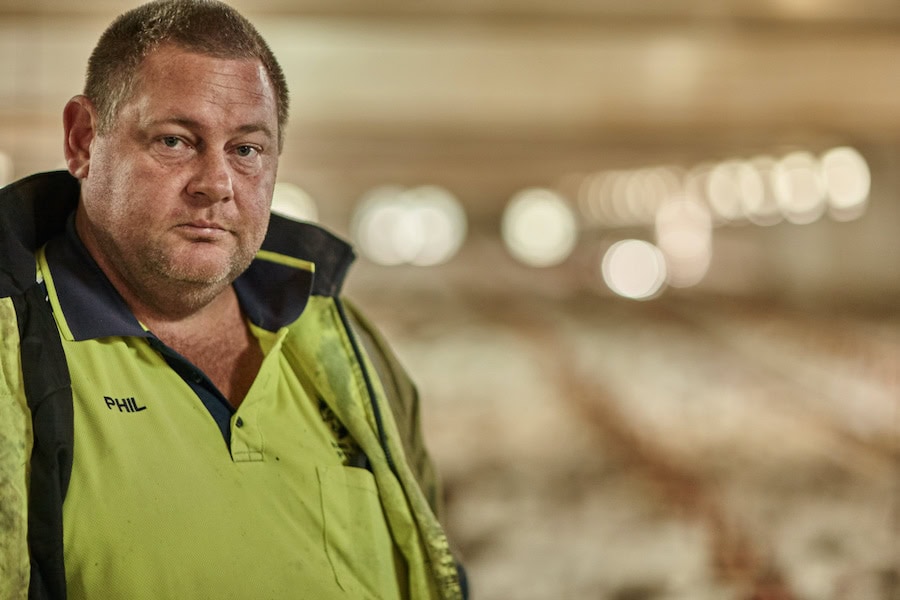 Like in the dairy industry, we firmly believe that a Treasury-instructed ACCC inquiry will demonstrate the need for a Mandatory Code of Conduct covering the contracts between processors and contract farmers."
NSW Farmers, NFF, VFF and the ACGC have written joint letters to Federal Agriculture Minister David Littleproud requesting an inquiry and outlining a long list of contract clauses that disadvantage contract growers.
Shadow Agriculture Minister Joel Fitzgibbon has backed a Treasury directed ACCC inquiry into the poultry meat industry.
The ACCC has said they are aware of potential competition and unfair trading issues in the chicken meat industry and will conduct a review of the sector between July and December 2020 which will focus on the trading relationships between processors and growers.
"Although this is a step in the right direction, this review will not compel processors or retailers to provide information nor will the government be compelled to act on any recommendations from the ACCC."
NSW poultry industry as an ideal test
James said the state of the contract poultry farming in NSW would serve as an ideal test case for the NSW Government's proposed Agricultural Commissioner.
"We want the Commissioner's role to focus on investigating and drawing attention to the challenges facing the future of family farms. Competition policy or a lack thereof is one of those challenges."
An ACCC inquiry will not help Phil and Sam Partridge pay almost $30,000 a month in fixed costs for empty chicken sheds, but they are sharing their story with the hope of inspiring action from the Federal Government.
"Our immediate future is still up in the air," Phil says. "Some of us thought about forming our own cooperative processing plant and chicken brand for the region, but the bank managers would not back us. I'm trying to get manure out of Brisbane to keep the trucks going, and I have a bit of work carting mulch and lime, but it won't be enough to pay for the trucks."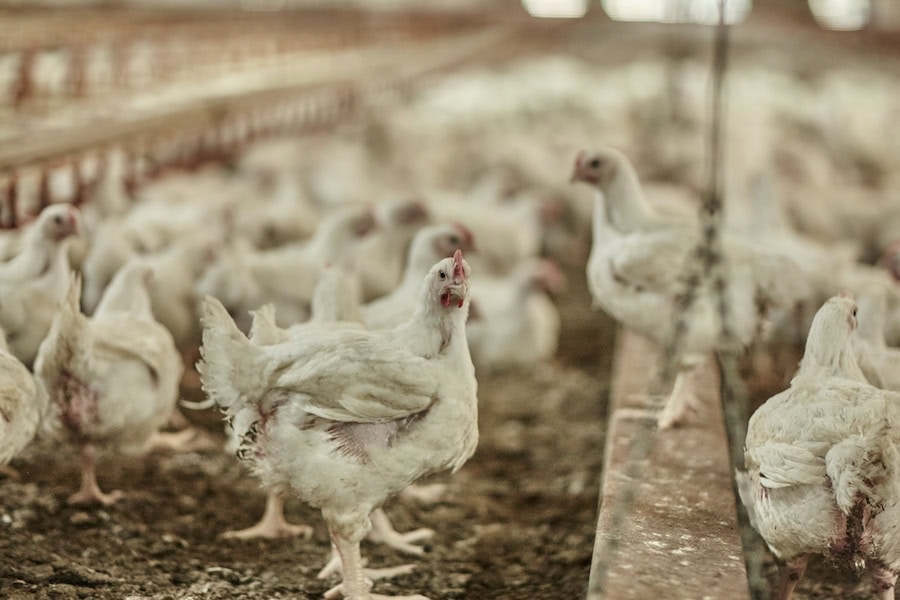 The couple have looked at other options for using the sheds, but they all require seed money to get started. One of these options is to use the sheds to grow cattle using silage.
The NSW DPI has produced a report on repurposing poultry sheds for other uses, which outlines the pros and cons of options such as egg production, aquaculture, mushrooms and rearing pigs.
"We will pick ourselves up and keep going," says Phil. "I am always thinking and moving. Plus, my son loves the farm so much that he comes out with me to work three or four times a week. He just wants to do stuff with me."