Riverina Fresh has achieved the rare feat of a century in the dairy business thanks to generations of dairy farming families and processing innovations.
100 years on from its foundation as the Murrumbidgee Co-Operative Dairy Co Ltd, the 100% Australian-owned and independent Wagga Wagga-based dairy producer is celebrating its centenary across 2022.
Riverina Fresh is a major employer in the Riverina and its milk is sourced from around 20 dairy farmers across the local region – some of whom have been producing milk for multiple generations.
Their milk is transformed into award-winning milks, creams, and yoghurts that are supplied to leading retailers and cafés across New South Wales, Victoria, and ACT.
The company has endured the Murrumbidgee's floods, the Riverina's droughts, summer bushfires and most recently COVID-19 to establish itself as an iconic member of the Riverina community.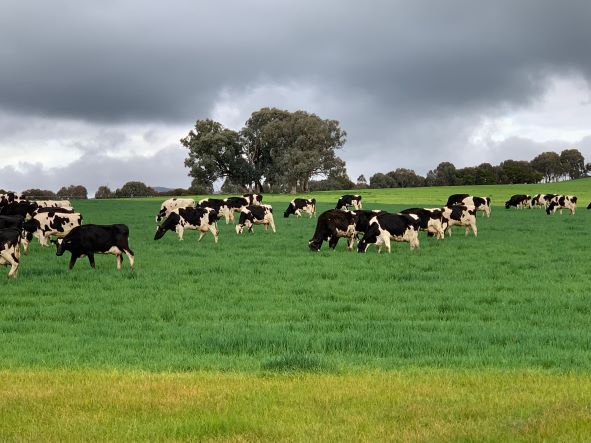 Riverina Fresh CEO Rob Collier said that achieving this milestone was testament to everyone associated with the company always bringing their best.
"Since our foundation in 1922, the company has developed a reputation for innovation and resilience, and we'll carry those strengths into our next 100 years in the Riverina," Mr Collier said.
"We are exceptionally proud of our past, and we are focused on the challenges and opportunities of growing a more sustainable business into the future."
Riverina Fresh will celebrate its centenary across a series of events in 2022 including the Sydney Royal Easter Show, the Melbourne International Coffee Expo, and the Wagga Wagga Show.
"We're delighted to be marking a century delivering the best from our backyard – and this reference to our backyard is a nod to everyone who has made this milestone possible and supported us."
"To our founders, our generations of farming families, our employees, our partners, and our customers – thank you – together we have secured this rare achievement and established a legacy we can all be proud of."
Dairy farmer and NSW Farmers member Simone Jolliffe said they are fortunate to have a local, Australian owned processing facility.
Simone and husband Neil operate a dairy farm in the heart of the Riverina region, about 10 kilometres west of Wagga Wagga, and have supplied Riverina Fresh with fresh milk since the early 1990s.
"For us, it's very much about Riverina Fresh being a local business and we get to support that," Simone said.
"We are really proud to have a local facility in Wagga Wagga that does a great job of value-adding and marketing the fresh milk that we produce."
"It is such an important business for the region. It supports our farm employees, the many employees at Riverina Fresh and all the cafés that we supply."
Starting out as the Murrumbidgee Co-Operative Dairy Co Ltd in 1922, the company still operates from its original site at Hammond Avenue in Wagga Wagga.
The company has expanded to include operations in Sydney and Melbourne and the introduction of a food services business, strengthening its regional and metro connectivity and links to the specialty coffee and hospitality sectors.
Riverina Fresh was recognised by consumers as the Best Rated Fresh Milk Brand in Australia at the 2020/21 Finder Retail Awards.
"We look forward to a year of recognition and celebration with our employees, farmers, local community, customers and business partners and will have more to share shortly" concluded Mr Collier.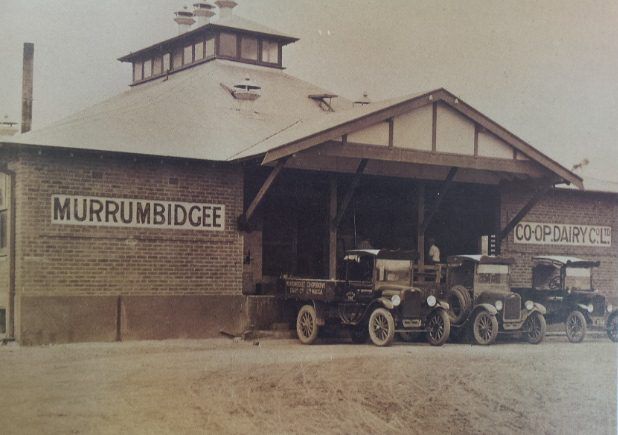 The coffee chapters of Riverina Fresh
Australia's love for specialty coffees has also played a key role in more recent chapters of the Riverina Fresh success story.
"Leading coffee roasters and baristas know the Riverina Fresh milks for their exceptional taste, consistency, and functionality," Mr Collier said.
Riverina Fresh milks were chosen by Australian Barista Champion Hugh Kelly to complement his coffees at the World Barista Championships in Milan in 2021. They have also been chosen as the competition milks for the upcoming World Barista Championships in Melbourne in September this year.
"When I joined the business in 2013, we were already supplying cafés and the specialty coffee industry, but it was mainly through our distributor network and some specific coffee roasters."
"I'd heard our milk was highly regarded in the industry but didn't have a lot of evidence until I spoke with a variety of roasters and baristas at the Melbourne International Coffee Expo that year."
"People in the specialty coffee industry want to know everything about the finished product and how ingredients like milk interact with different blends and products. Because milk is in 90 per cent of coffees sold in Australia, it was one of the first areas the industry focused on."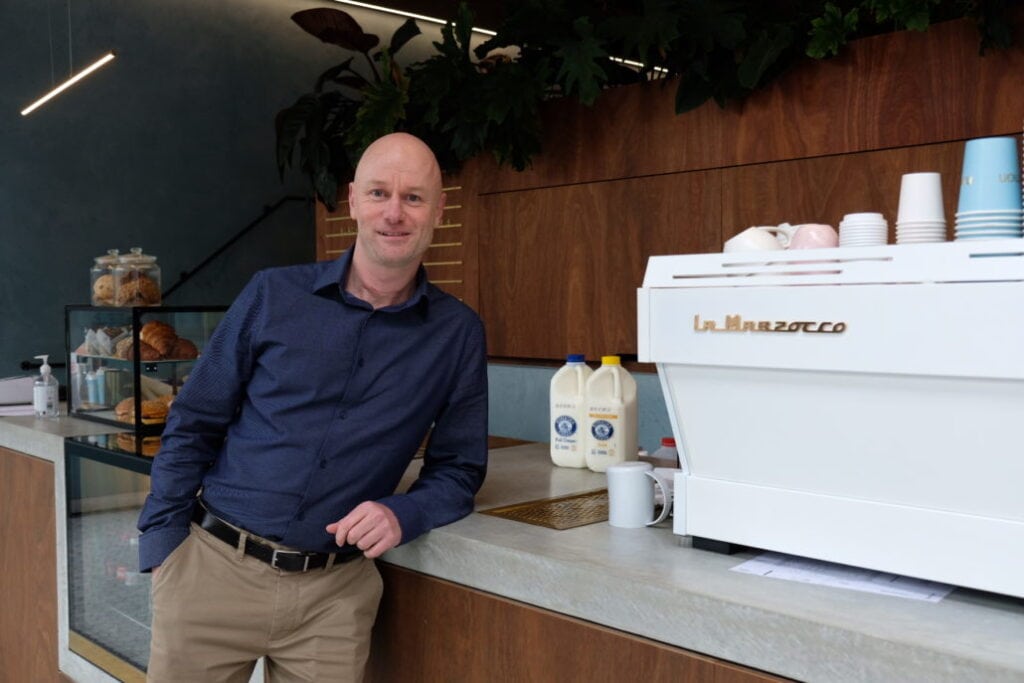 Mr Collier said there is no one reason Riverina Fresh works well with coffee. Instead, it's the result of a variety of processes and techniques from the farm level to Riverina Fresh's production facility and distribution.
"We have learnt a lot over the last 10 years and now have a much better understanding about how to manage the variables that contribute to high performing, consistent milk," Rob says.
"More than anything, we've tried to educate the industry and give them access to our team and to our farmers' practices."
"The benefits have gone both ways. Farmers like most people, want to be part of something and understand why they get up every day."
"Working directly with the coffee industry has given them direct feedback from baristas and roasters that say 'we care about what you do', and 'we want to present your milk to the world'."
Farming co-ops have operated for around 140 years in NSW. Read more here.