Penne and Tas Clarke are enjoying a good spell on their 48,000-hectare farm between White Cliffs and Tibooburra in the far west of NSW.
Rain in late 2021 produced a flush of feed, prices are high for their Merino sheep and rangeland goats, and a three-year land regeneration project is producing a host of environmental benefits.
But it is also good times for gold and mineral prices, which has spurred an explosion in exploration activity in the far west of the state. And while Penne and Tas's good spell is the result of years of hard work, it takes an outlay of just two dollars to set up a company and apply to explore their farm.
Six different companies currently have exploration rights on the Clarkes' property, Kayrunnera Station. Penne and Tas are reluctant to sign access agreements with all but one, believing the financial and environmental risk to their business is too high.
"We are not so concerned about the impact of drilling a few holes, it is the constant vehicle movement that has an impact in this rangeland country. Their tracks remain long after they have gone and this leads to erosion when we have rain," Penne says.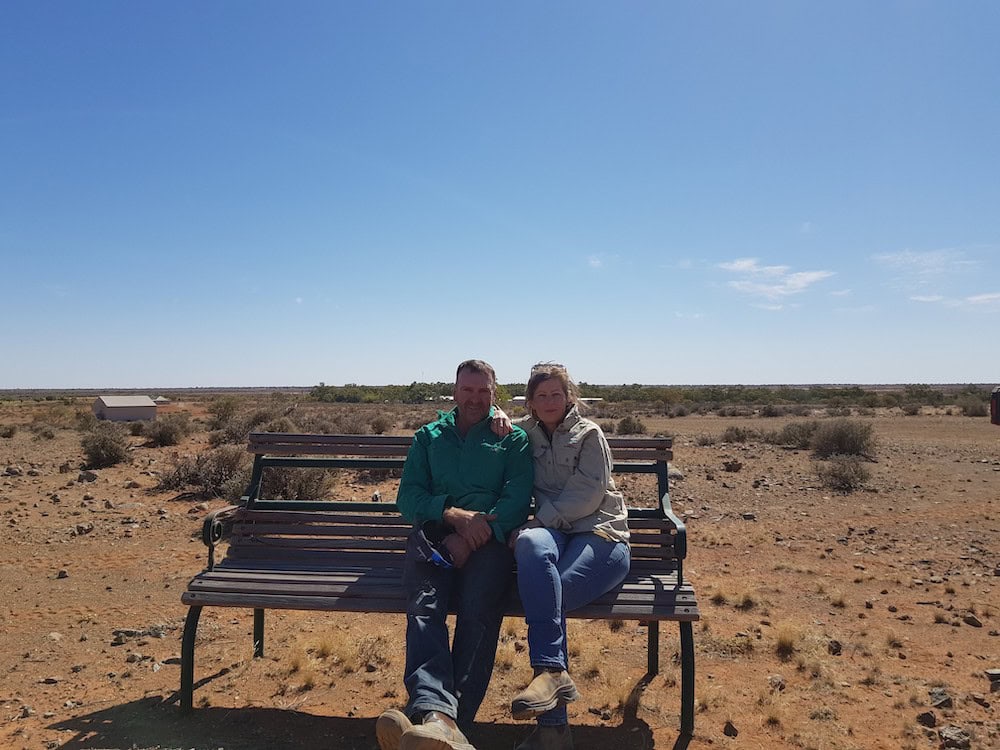 "We have funding from the LLS and the Environmental Trust to do land rehabilitation works, while I have explorers running around that could potentially destroy it."
Mining, Exploration and Geoscience (MEG), which sits in the Department of Regional NSW, issued more than 220 exploration licences in 2021, the highest number since 2008. The Mining Act 1992 enables companies with a $2 capitalisation to apply for an exploration license. Once licensed, the company can then approach farmers to access their land through access agreements, which Penne describes as "complex legal documents".
"We've had exploration on our property going back 30 to 40 years, so we are used to it," Penne says. "But then there was a massive influx of explorers putting licences over us in the early 2000s, and some of them were very aggressive. It was like – 'sign this or we will take you to court'. "
Penne started researching the risks of signing exploration licences and discovered that most of the explorers were either small companies or individuals with a capital value of $2.
"We saw that as a risk to our farm business. Farmers are entitled to the recovery of legal costs and compensation for any damages incurred in an access agreement, but many of these companies have no financial capacity to compensate for anything.
"Their structure means that in the event of any compensation being due, or legal proceedings, they can fold or bankrupt the company. No money can be paid out as there isn't any. This structure poses a massive risk to family farms.
"Everything below the ground belongs to the Crown, so the only rights you have as a landholder are surface rights, which means it's about negotiating with explorers on how they enter your property.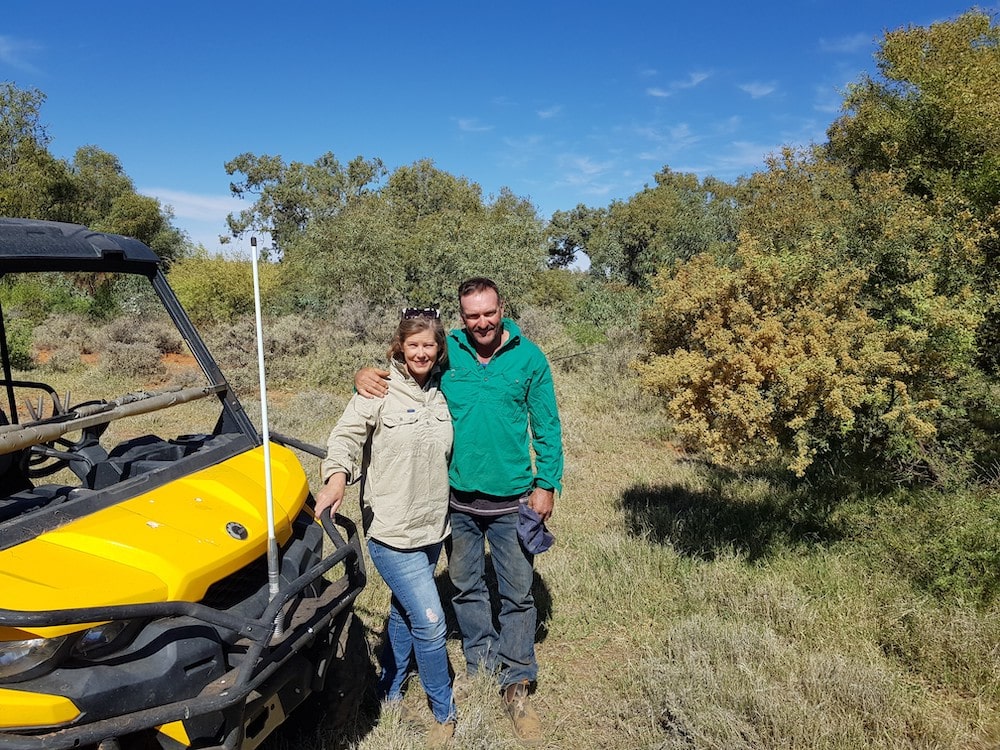 "If you refuse to negotiate, the explorer can take you to arbitration and then to the Land and Environment Court, which is what happened to us in 2009," she says. "It was a pretty awful affair. The Land and Environment Court did grant them access, but the commissioner agreed that a $2 company was a risk and required they back their personal wealth into the court.
"In our case, I thought it was unreasonable, and the court backed us up on that. So why is it still happening?"
That decision in 2009 inspired a crusade for change from Penne that continues to this day. It has gained momentum in 2021 with the Country Women's Association of NSW passing policy to call on the NSW Government to cease the practice of offering Mineral Exploration Licences to $2 companies. Penne and other NSW Farmers members are also progressing this policy through the NSW Farmers Western Division Council.
"All mining companies, including explorers, must also lodge a rehabilitation security deposit, which covers the full cost of all rehabilitation and closure activities that may be required by the NSW Government if an entity defaults on their rehabilitation obligations. The minimum amount for a security deposit is $10,000," a Department of Regional NSW spokeperson told the Farmer.
"We're talking vast tracks of land here so that amount is barely enough to float heavy machinery out from the nearest town let alone get it off the truck," Penne responded.
"The Department say quite openly in their documents that they want to make NSW the number one destination area for exploration in Australia," Penne says.
Over in White Cliffs
White Cliffs farmer Annette Turner strongly supported the policy motion, which was passed at the CWA of NSW 2021 AGM. "These under-resourced speculative mining companies have extraordinary powers over agricultural land," Annette says.
"They have the potential to cause economic harm to landholders as they may not be able to fulfil obligations to pay compensation or legal fees."
Penne says other landholders have also been bending the ear of local MP Roy Butler.
Roy says the practice of granting Exploration Licences to companies with no financial or technical capacity must end.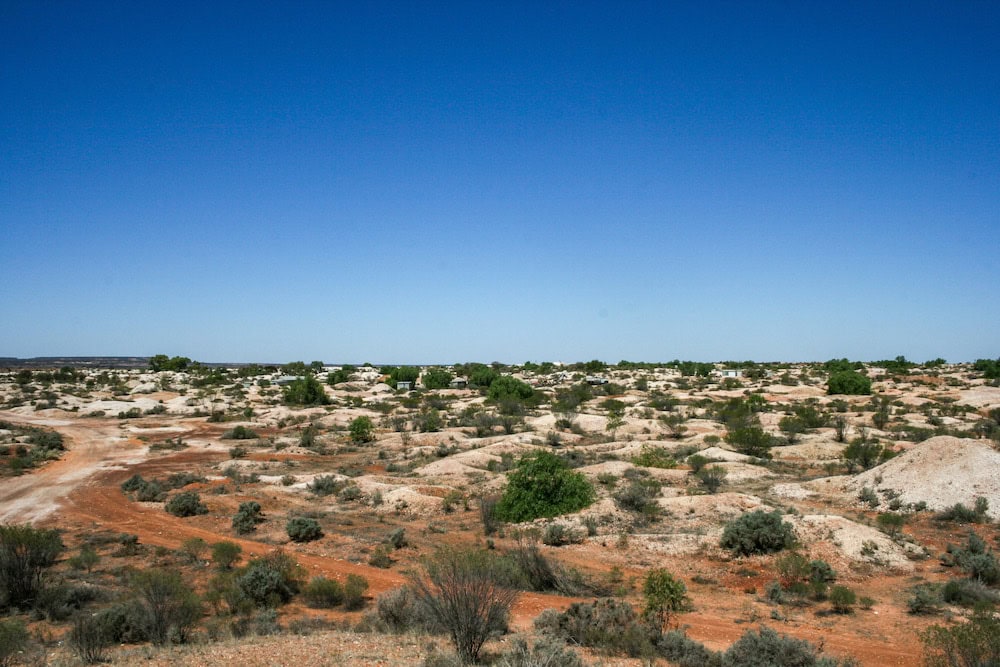 "When you have a $2 company, how can the landholder ever have faith that they will be compensated if something happens? They can't." Roy says.
"At the end of the day, the prospector can close the company and walk away, and the landholder is left with all the problems and costs. It's another example of bureaucrats failing to take in the real-life experiences of people like Penne and adapting their practices."
Mining, Exploration and Geoscience (MEG) recently sought feedback from community stakeholders on proposed reforms, collectively known as the 'Exploration Package'.
The suite of operational and policy reforms aims to "encourage high-quality exploration in NSW and to ensure that exploration is undertaken responsibly and efficiently to maximise the benefit of the state's resources".
"They are saying quite openly in these documents that they want to make NSW the number one destination area for exploration in Australia," Penne says.
"They don't take into account how some of these explorers can be incredibly rude and aggressive, as our neighbours recently found, and the stress it can cause for a family farming operation."
Penne says some explorers are understanding and are willing to work with farmers on fair access agreements. "They have the right to explore every day if you agree to access arrangement," she says. "We decided to only work with one of those, because the rest threatened us with legal action.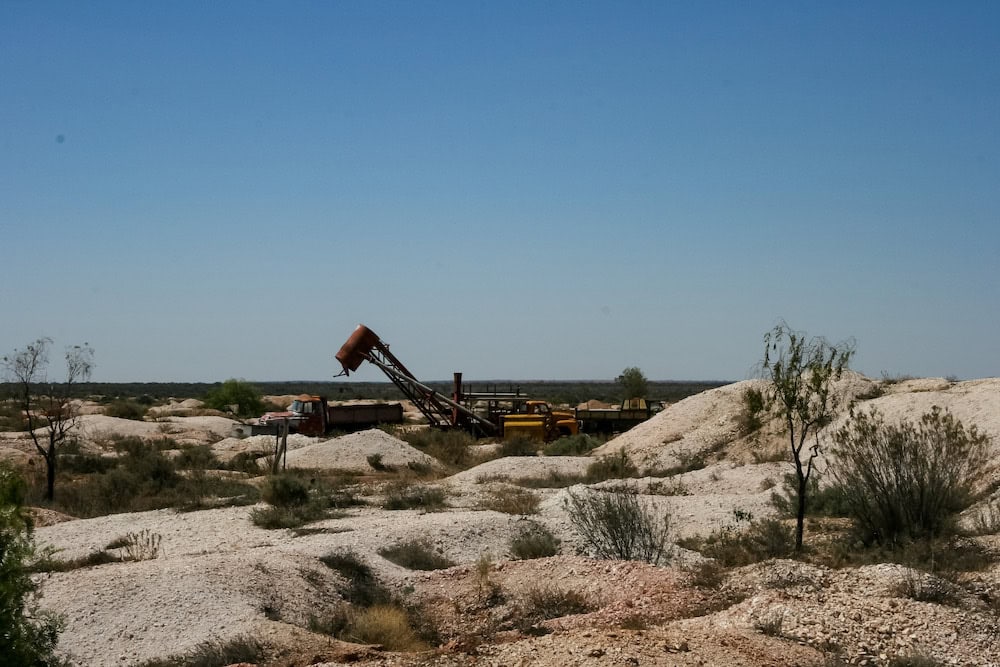 "So we do have active exploration happening on our place because they were willing to work with us. If you both behave reasonably, you can do it.
"I am not anti-mining or anti-exploration, but I think the two should be sustainable and realistic and well regulated. I don't have an issue with the right to explore. It is about bringing the pendulum back to the middle for the Mining Act, and the right to farm. The way these people are walking into farmers' kitchens and thumping the table has to stop."
Rangeland regeneration: African style
A rangeland rehabilitation system developed in sub-Saharan Africa is proving effective in reducing soil erosion and improving the ecosystem at Kayrunnera. The Clarkes' property is one of more than 30 in the Western Local Land Services (LLS) region to have adopted the Ecosystem Management Understanding or EMU™ to slow the flow of water and encourage rainfall retention.
With the assistance of landscape ecologist and geomorphologist Dr Hugh Pringle and Western LLS rangelands rehabilitation officer Paul Theakston, the Clarkes have implemented various EMU strategies since 2016.
Water ponds were designed to reinstate a floodplain, and mesh filters were installed across the heads of gullies to address erosion issues. The filters slow the movement of water by blocking debris and form banks of soil over time to prevent loss of topsoil.
Tas says there has been a noticeable increase in vegetation, which can be attributed to increased water infiltration over time, and an improvement in soil structure in erosion areas.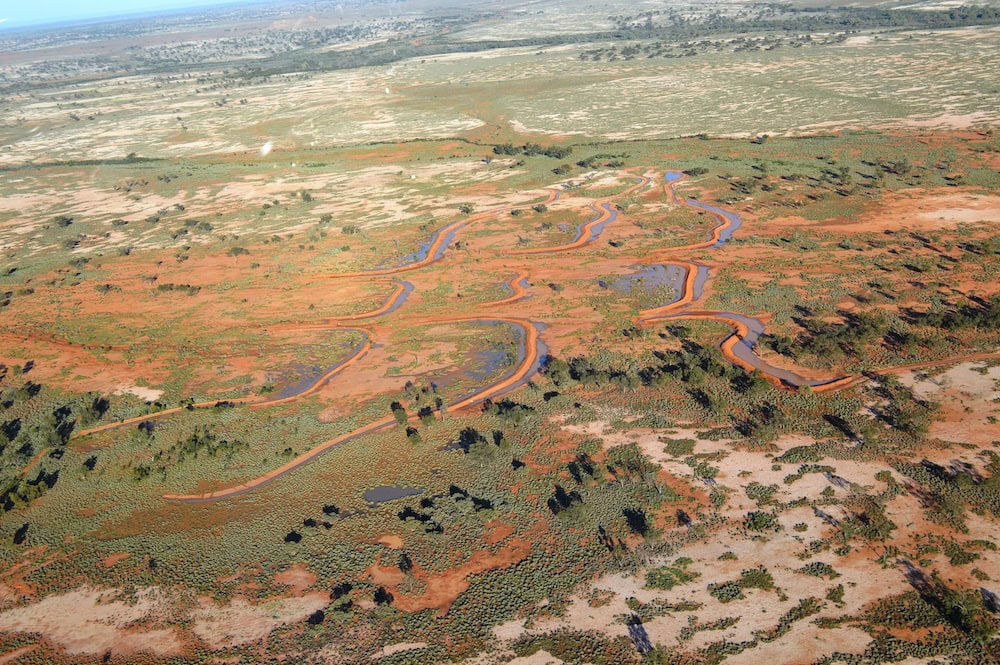 "Rangeland rehabilitation and EMU have been game changers for us," Tas says.
"With better understanding of how the landscape functions we are reading the land in a different way and using practical tools to help rehydrate our landscape. The benefits of this are healthier vegetation, healthier soils, greater seed banks and stabilised landscapes."
Paul, who has more than 20 years of experience supporting landholders to make improvements to their properties and the landscape, says there was strong landholder interest in the EMU system and the LLS's own rangeland rehabilitation program. He says the program is an important ongoing project for the Western LLS.
"It is always pleasing to see new landholders, many of whom have not undertaken substantial rehabilitation works before, wanting to participate in these programs," Paul says. "The landholder's knowledge provides the foundation for the process, and then we help build a baseline assessment of the property."
Paul also assists with designing erosion control works, marking out contour lines and supervising earthworks.
For further information about the Western LLS rehabilitation programs contact Paul on 0428 259 231 or paul.theakston@lls.nsw.gov.au.
If you enjoyed this feature on mining and farmers' rights in western NSW, you might want to read our story on farmers buying back mining land.