Estimates by the Australian Bureau of Agricultural and Resource Economics and Sciences say good weather across the country will see farmers produce a whopping $73 billion worth of produce this financial year – up 9 per cent compared to the previous 12 months, which was already a bumper year. NSW has been riding the crest of the wave, but heavy rain and flooding in November did downgrade what was to be another bumper winter crop.
The bulk of it – $54.7 billion worth, around 75 per cent – is slated for export. But a surge in demand since the lows of the coronavirus recession has seen the cost of sea freight jump up to six times since the start of the pandemic. "That's the equivalent of a Big Mac going from $6 or $7 to about $35," National Farmers Federation trade manager Ash Salardini told the ABC, describing the disruption as "once in a generation".
Stakeholders at the coalface interviewed for this special report argue the dominant narrative – that COVID-19 linked disruptions to global trade are the root cause of our high export costs – hides many inconvenient truths about inefficient and antiquated supply chains. Deloitte's most recent global Sophistication Index confirms that, ranking Australia's economy in 37th place in the world. The index also highlighted significant underinvestment in agriculture, despite it being a source of "historical wealth" and having, along with mineral resources, "the greatest future potential" for growth.
"Part of the problem is about the challenges of operating efficiently in a pandemic-constrained world," NSW Farmers policy director Kathy Rankin explains. "But the cost of getting produce off farms is significantly higher than international comparisons."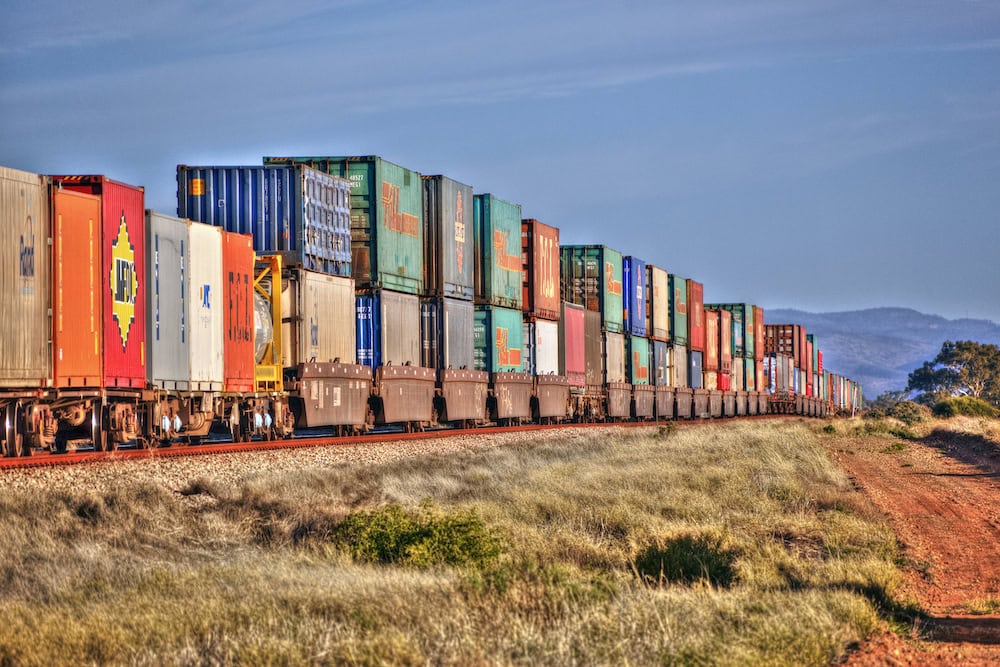 Off the rails
Ed Colless is a wheat farmer in Walgett, and a NSW Farmers Executive Councillor. His personal audit of the state's supply chains is difficult to stomach – and raises more questions than it answers.
"COVID-19 has certainly exacerbated the problem, but it's not just about COVID-19; it's about infrastructure," Ed says. "Right now I get paid about $220 a tonne for the wheat I grow. But to get it to Newcastle on a train costs me $98.50 per tonne, whereas transporting it by road would cost me $55 to $60 a tonne – if I could find that many trucks.
"What this shows is that the existing supply path through the railway system in NSW is inefficient, and there's no viable competition. Grain farmers in Northern NSW have had to build more storage because we can't move the grain we grew in 2020, let alone what we grew in 2021."
"Last year I had to send my chickpeas to Gladstone all the way in Central Queensland to get them on a ship. It cost us $130 a tonne."
"What makes all of this even more unfortunate," Ed says, "is that there's a huge shortage of wheat in the Northern Hemisphere because of the drought in Russia, Canada and the US. But half of our crop may as well be on the moon because we just can't get it there within an appropriate timeframe, and when it does move it's inefficient as hell. Our last droughts masked the problem because there has not been much grain to move. But now that we have bumper harvests, the wheels have fallen off."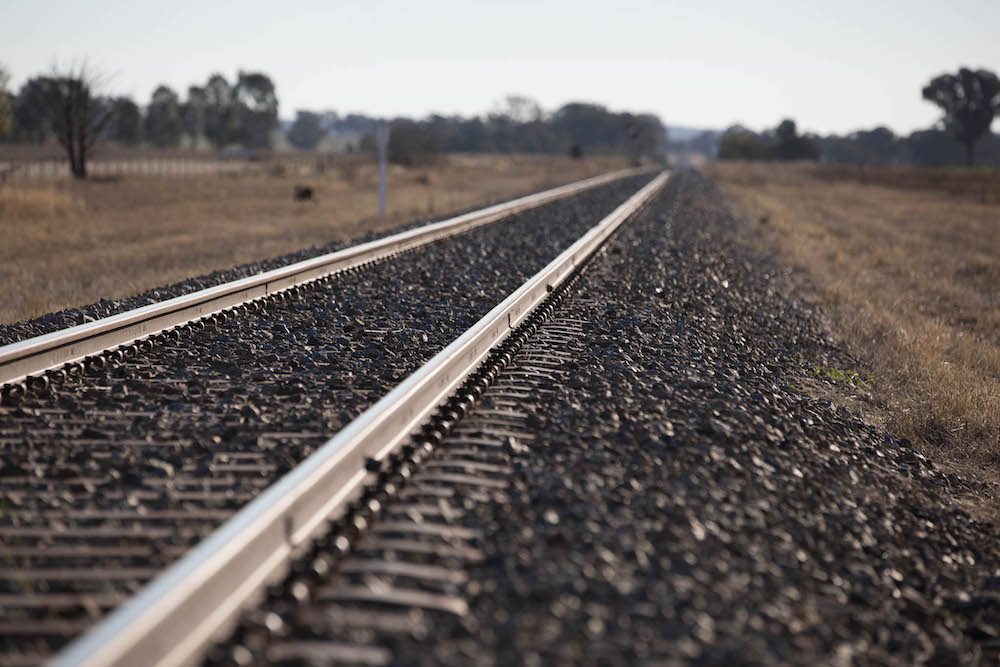 "Inland Rail is supposed to fix a lot of this, but instead of going to the Port of Brisbane the line will finish at a container terminal at Acacia Ridge, 40km away. We need rail going right alongside ports to avoid double-handling and reduce transport costs if we want to have a best-practice supply chain. Most of our existing railways were designed by the colonial office in London more than a century ago, with different gauge sizes in different states, and the system has been held together with sticky tape and wire. Throw in COVID, and it all adds up to big transportation costs that are gouged out of farmers," he says.
And the icing on the cake? Australian railways also have wildly different TALs (tonne axle loads) that range from 19 to 30 tons. NSW Farmers is lobbying for a minimum TAL of 25 tons across the state – an upgrade that could reduce the cost of transporting grain to port by $10 per tonne, according to estimates by the CSIRO – but with little result.
"We have to be strategic in targeting investment in high-TAL full connectivity as this will make the biggest difference to productivity," says NSW Farmers treasurer Rebecca Reardon. "It just isn't efficient to have a grain train that can only be partially loaded because one tiny section of the trip is on tracks with a low weight limit."
A stranded port
NSW's major ports of Port Botany, Sydney, Port Kembla and the Port of Newcastle are its trade gateways to the world. Our ports provide a critical link between the landside and seaside elements of the supply chain and play a key role in supporting the growth in all import and export trade. But the roads in and out are some of the most congested in the country, while cargo that goes on a train has to compete with more profitable human traffic. Plus Port Botany doesn't have rail-alongside-port.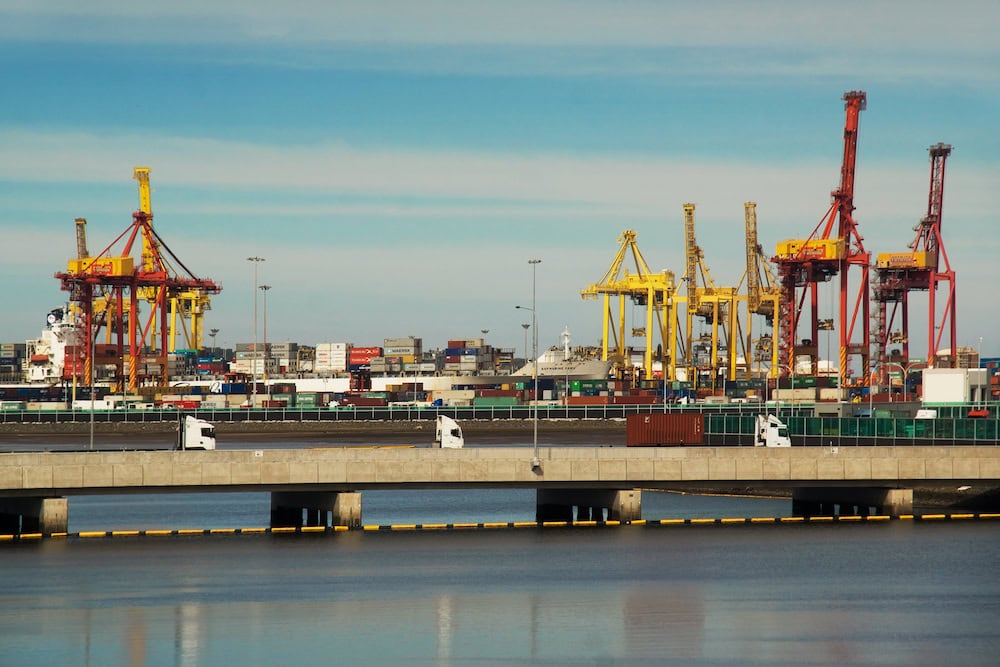 Sydney's never-ending traffic also hinders access to NSW's third port at Kembla, 100km south of the state's capital. It is far from strategically placed for croppers in the north, who are much more involved in the full supply chain compared to say graziers in the state's south and central west, whose produce is usually sold to food processors and other intermediaries.
It is just one of many reasons NSW Farmers is pushing for a container terminal at the Port of Newcastle, which has railway-to-port connectivity. A study commissioned by the port's operators found a container terminal would save farmers $16 to $22 per tonne on rail freight, adding up to cost savings of $2.8 billion over the next 30 years. A terminal would also decrease the average distance freight travels by up to 40 per cent, create 4,600 new jobs and engender $800 million in additional exports.
"Having a container terminal at Newcastle will mean a shorter trip for a lot of freight that currently goes straight past to Sydney, will avoid Sydney bottlenecks and congestion, will avoid double-handling at intermodal terminals and decrease trucks on the road," Rebecca says.
Another reason NSW Farmers is pushing so hard for a container terminal is that Newcastle has a channel deep enough for new maxi cargo vessels, which can carry up to 20,000 shipping containers – three times as much as the average cargo ship. "There isn't a container terminal in the country today that can take new container ships, so everyone is missing out," says Ian Doherty, an executive at the Port of Newcastle.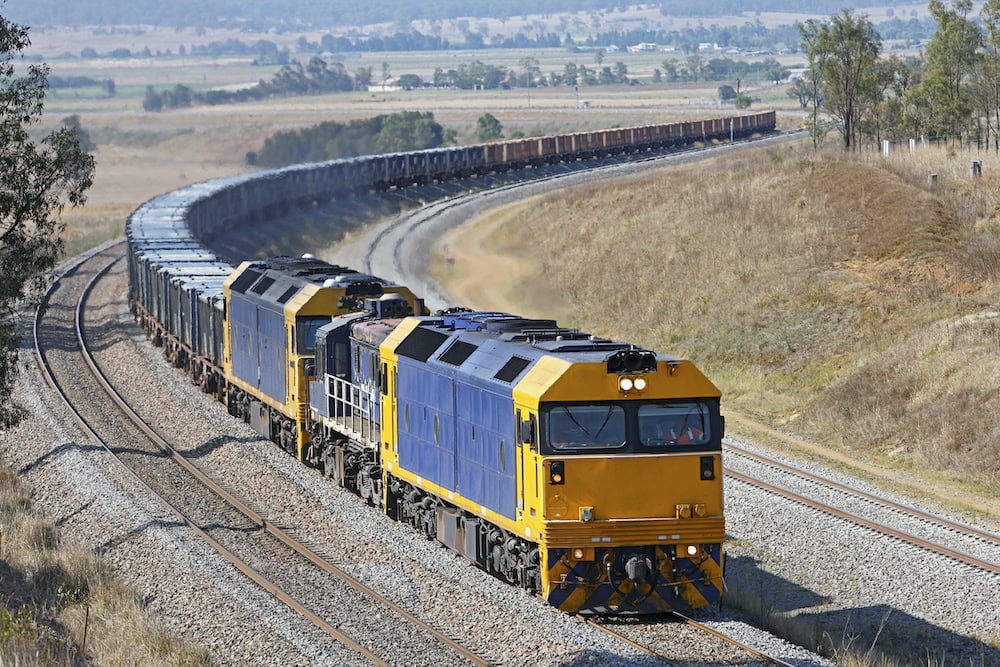 But there's a snag, and again, it has nothing to do with COVID-19. "There has been no pandemic impact to our operations," says the port's media officer Kristie Carter, pointing instead to a highly contentious section of the deed signed by the state government when it sold Newcastle, Kembla and Botany in 2013 and 2014 – a deal that fetched the state a whopping $5.1 billion.
But the money came at an even higher price. A clause in the deed of sale stipulates the Port of Newcastle has to compensate the operators of Port Botany and Port Kembla if traffic at Newcastle surpasses a specified cap until the year 2064, effectively doubling the cost of freight.
Australia's competition watchdog the ACCC says the clause is anti-competitive, and took NSW Ports to the High Court to have it nullified. "We alleged that making these agreements containing provisions which would [go into play] if Newcastle developed a container terminal was anti-competitive and illegal," ACCC chair Rod Sims said at the time.
The court case was not successful, but the ACCC has appealed, arguing the Port of Newcastle will become a stranded asset if it isn't allowed to build – and profit from – a container port once the economy transitions away from coal.
"We took this action to remove a barrier to competition in an important market, the supply of port services, which has a significant impact on the cost of goods," Rod says. "Such barriers damage Australia's productivity performance."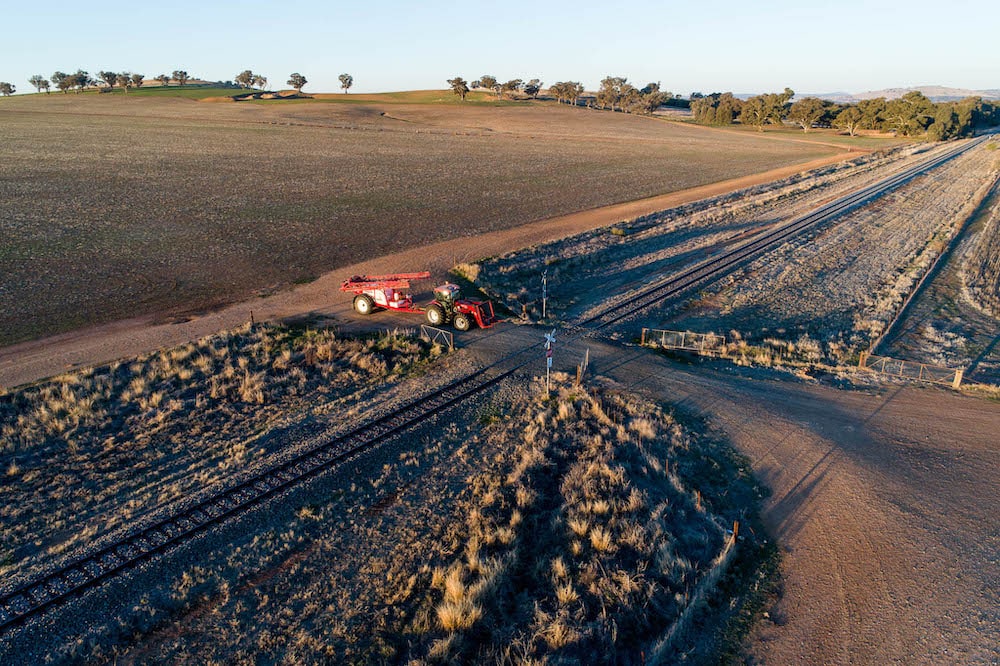 Not just-in-time at all
On the flip-side of disruptions to exports, many of the foreign inputs Australian farmers depend on are being delayed or costing many times more than they did at the start of the pandemic. "Our suppliers have had a very difficult time trying to get some of the packaging we use, especially the stuff that comes on containers from China," says Fiona Hall of Biteriot, an orchardist and packer for 21 other growers in the Mount Canobolas district near Orange.
"Today a supplier told us they won't be able to get a particular size of apple trays for a couple of months. Getting machinery parts is difficult, too. We didn't do any capital upgrades this year, but if we did, we'd have another serious problem on our hands."
Such problems, says Ed Colless, stem not from COVID-19 but Australia's obsession with just-in-time inventory: a management system where inputs are ordered from suppliers as close as possible to when production is scheduled.
"Just-in-time has allowed major Australian businesses to diminish their holding and capital costs. But when things go pear-shaped as they did with COVID, it causes many shortages and breakdowns," Ed says.
"For example: Australia has a massive shortage of agricultural chemicals. Last year with the bumper crop fertiliser prices rocketed – the price of urea doubled. The same thing happened with fuel prices after lockdowns ended last year, because Australia doesn't hold strategic inventories of fuel.
"It's the same thing that happened with toilet paper at the start of the pandemic, because toilet paper is a bulky item and nobody in the supply chain wants to hold too much of it. When demand spiked, it ran out."
Ed says he prevented himself getting caught in the same trap by forward ordering inputs, and is currently using fertiliser he originally ordered back in 2017.
"Australia's rush towards globalisation where you capture competitive advantage is all very good in a perfect world," he says. "But by moving so much of our manufacturing offshore, it has exposed us to a huge amount of risk that was exposed by COVID. I'm not saying we should bring it all back, but we need to develop alternative resources. Holding large stocks of inventory is a good way to do that."
If you enjoyed reading this feature on supply chain disruptions, you might want to read our feature on the timber shortage.