In an impressive winning streak, farmers and agriculture industry specialists from NSW have won a string of awards in the last fortnight including the delicious. Producer of the Year, SunRice Grower of the Year and four Syngenta Growth Awards.
In another notable win, technology developed by Sydney scientist Dr David Kannar and used exclusively to refine Low GI Sugar at Sunshine Sugar's food-grade Condong sugar mill in northern NSW has also won a United Nations Food Systems Summit award.
delicious. Producer of the Year Award
Tathra Oysters owners and NSW Farmers members, Gary and Jo Rodely, started oyster farming at Mimosa Rocks National Park with no experience in 1988 and are now recognised as a 'go-to' for restaurants that value quality.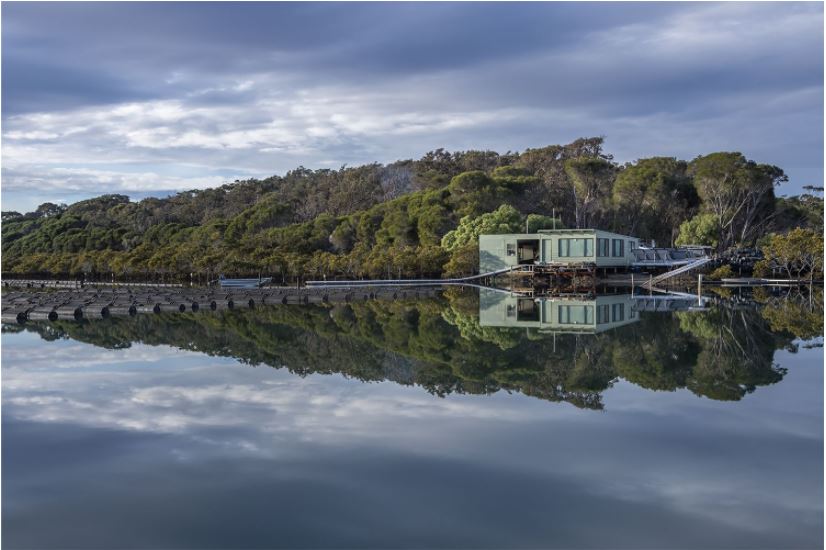 Gary Rodely said he and Jo were "very humbled" to be this year's winners.
"It is a great recognition of a lifetime's work," Gary told delicious.
Chef, restaurateur and delicious. Produce Awards judge Neil Perry said: "I've been using Gary Rodely's amazing Tathra Oysters for years.
"They are consistently incredible, both in texture and flavour. They are without doubt one of the greatest oysters in the world and grown in one of the most beautiful places as well."
2021 Rice Industry Awards
Darrell Fiddler, broadacre farm manager at DeBortoli Wines, was named the 2021 SunRice C21 Grower of the Year Award.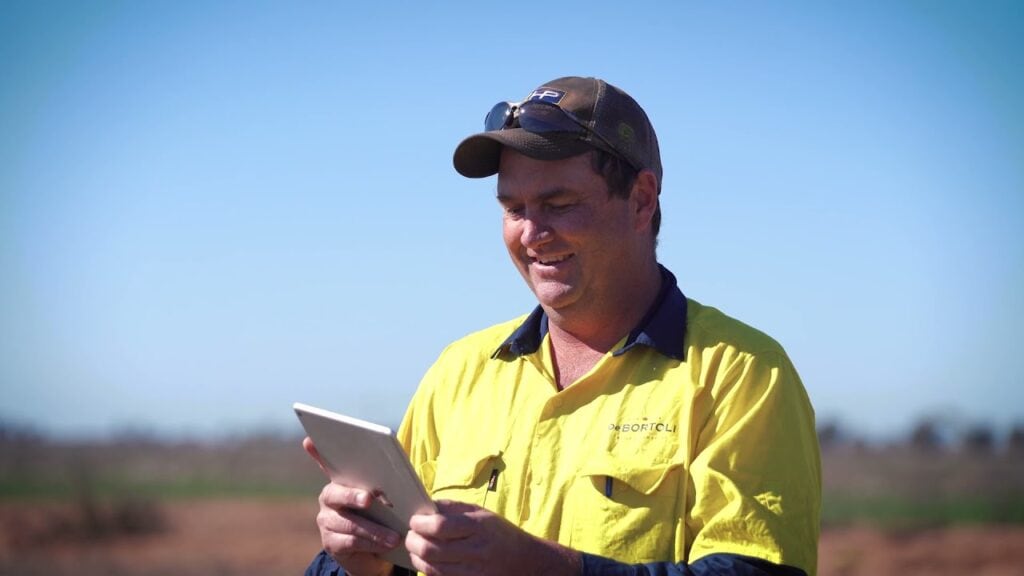 Rice Extension, on behalf of the rice industry, made the announcement saying Darrell was chosen for his "innovative approach to farming and a commitment to sustainability".
"He grows rice as a part of a rotation with other irrigated summer crops and winter cereals and has demonstrated a strong focus on improving his water productivity through management having successfully automated the irrigation for a Viand crop in C21," Rice Extension Officer Harriett Brickhill said.
Darrell said he is motivated by the phrase "always strive to do better".
"Winning this award is a humbling experience because it is industry recognition of all the hard work myself and the team have put into the farming operations over the last 12 years," Darrell said.
Syngenta Growth Awards
NSW also scooped the pool in the Syngenta Growth Awards which includes Innovator, Sustainability, Productivity and Judges' Choice categories.
Grace Brennan, Dubbo's Buy from the Bush founder, won the Judges' Choice category.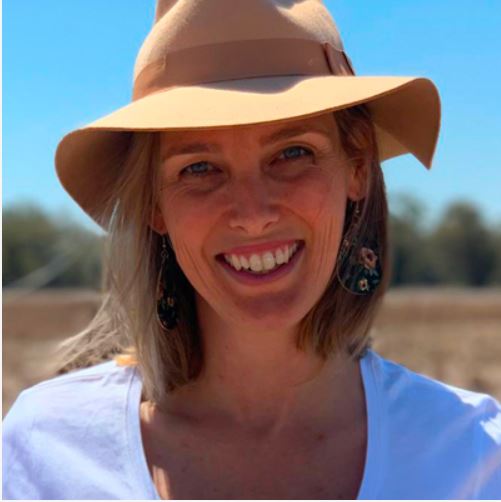 Grace's Buy from the Bush campaign has given rural businesses access to a much larger customer base, and she attributes its success as her proudest career moment yet.
"What I am passionate about is using the profile of buyfromthebush to engage partners that might be able to do capacity building exercises with bush businesses," Grace said.
"Anything I can take from the Syngenta experience could potentially be developed into community workshops. Even capacity building or training to help small business owners leverage the opportunity from the buyfromthebush campaign whether that is technology or social media or something else."
Sarah Nolet, a Sydney-based agritech advocate, took out the Innovator category for her work as the CEO of AgThentic, Farmers2Founders and partner at Tenacious Ventures.
Sarah is focused on ensuring more technology is commercialised to help farmers be more profitable and sustainable and has so far raised over $20 million in venture capital for agri-food tech startups.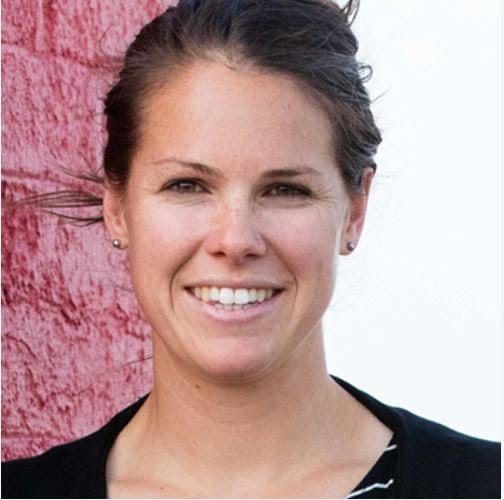 "I am really proud of raising the money, but even more proud to make our first four investments and put that money to work. We have and will continue to back companies that help agriculture transition to a carbon neutral, climate change resilient future," Sarah said.
Chris Toohey, an Albury-based advisor at Elders, took out the Productivity category.
Chris says his most significant career achievement has been the establishment of replicated trials to test out varieties and nutrition on crops.
"Initially I started out with demonstration sites six years ago to showcase new varieties and new products but then I stepped it up and made sure the trials were done properly with reportable independent data," Chris said.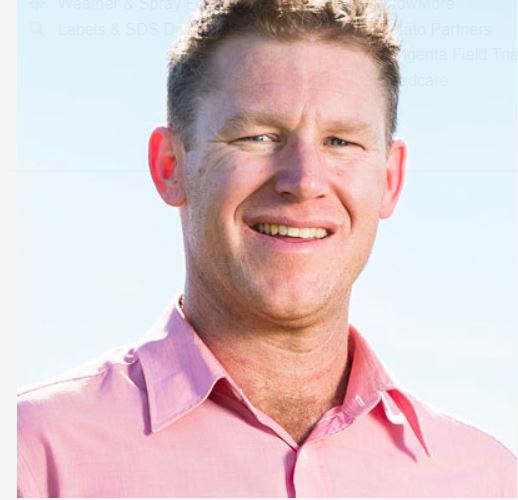 "I am proud of the journey I've been on and to produce information which is equivalent to that which is reported in scientific journals.
"That has flowed on to being asked to be a guest speaker at grower forums and GRDC discussion groups and the like. It is nice to be awarded the Elders agronomist of the year, which I have been several times, but I am more proud of the fact that I am producing data through trials that delivers information and it has helped with my integrity and standing with growers."
Simon Doolin, a broadacre farmer at North Star in NSW, was named the national winner in the Sustainability category.
Simon says achieving a successful succession plan within the family is something that he is most proud of.
"It is probably a farmer's biggest issue and one that everyone must face twice in their career – once when they enter and once your kids go through it. Completing it successfully, is the most important thing to get right to keep your business alive," Simon said.
"It's taken a long time, but we have done it and are now successfully running two operations – my father and brother in one, and myself and my wife in the other.
"It was hard for my parents – emotionally and financially. The key to getting it right was for both parties to have their own solicitors, who could talk to each other and keep things fair for both sides. We told them what we both wanted, and they made it happen."
Low GI Sugar technology United Nations win
Low Gi Sugar production technology developed by Sydney scientist Dr David Kannar of Nutrition Innovation, which is exclusively licenced in Australia and New Zealand by NSW's Sunshine Sugar, also has won a United Nations Food Systems Summit prize.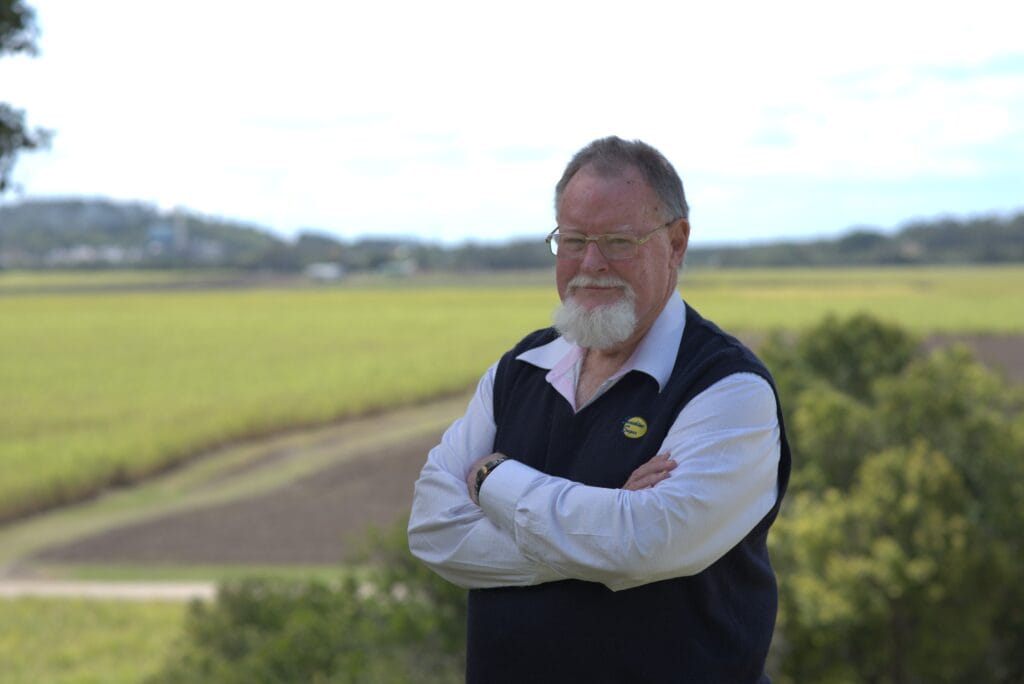 The technology has been used at Sunshine Sugar's Condong mill for the last three years and the Low GI brand is stocked at IGA stores and bought by a number of commercial customers, including Bakers Delight.
"David did the research on what you needed to do to deliver the Low GI Sugar and the Glycemic Index Foundation approved the process and the end product and then we stepped in and started making it," Chris said.
"The process means you are not taking the good polyphenol off the sugar. This means it stays intact as part of the sugar crystal and that means it metabolises more slowly when consumed.
"We've had a tremendous number of inquiries about the sugar and now we have to encourage the other major retailers to put it on the shelves. It is already stocked by IGAs, and Bakers Delight buy it. But people are asking questions – where can I get it? And they also want to know about the production process so there is just so much positive inquiry out there."

If you enjoyed this story, you might like our feature on the oyster industry.