Narrabri's local newpaper – The Courier – described Philip Melbourne as a 'wood chopping icon' after he received a Life Membership for the Wee Waa Show Society and was asked to open the show in 2019.
The 90-year-old farmer is too modest to accept such a title, preferring to have it pinned to Australian Axemen's Association Hall of Fame legends like Tasmanian David Foster OAM.
However, many in the north west region of NSW would regard it as an apt title due to Philip's feats in winning numerous local wood chop competitions and a 77-year dedication to the sport.
Philip first swung the axe in a competition at the Narrabri show in 1938 and chopped away at as many local events as he could until 2015, when a farm injury forced him into retirement.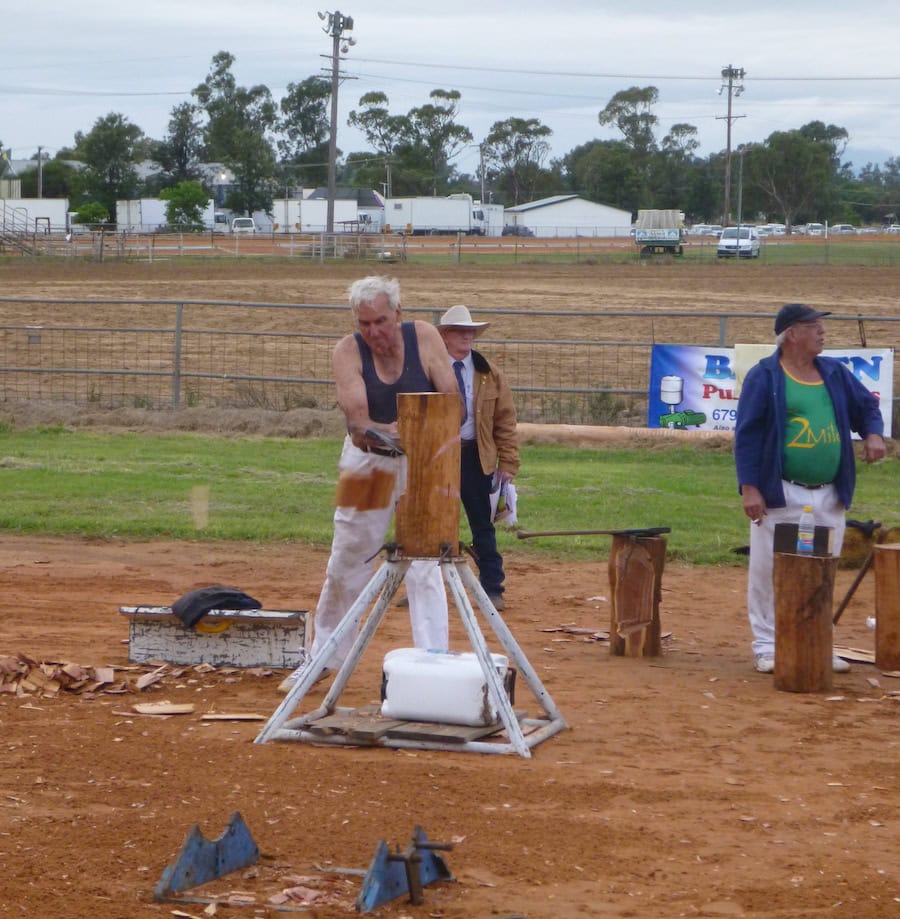 The Narrabri show society also bestowed a life membership on Philip in 2019 as recognition of his wood chopping efforts, volunteering and enthusiasm to help with stud cattle stewarding and building a new cattle pavilion and yards.
Philip also ventured to the Hunter region to compete and witnessed champions like David Foster at the Royal Easter Show.
"I got to meet David at AgQuip Field Days. I used to go down and see him at every AgQuip for a cup of coffee. One year he gave me a couple of poplar blocks to take home and cut, as we don't have that wood out here. We mainly use stringy bark and cabbage gum. I went back the next year and he asked if I had cut those blocks and I said – "Yeah, but my good axes did get stuck in them. One of my old axes just loved it!"
An offer to join his granddaughter Julia on a trip to Tasmania three years ago granted Philip the opportunity to catch up with David Foster in his home territory.
"He was a fantastic host. I will never forget it. He even rang us a few times while we were travelling to check if there was anything else he could do for us."
Philip said he started share-farming at the age of 20 to achieve a dream of owning his own patch of land.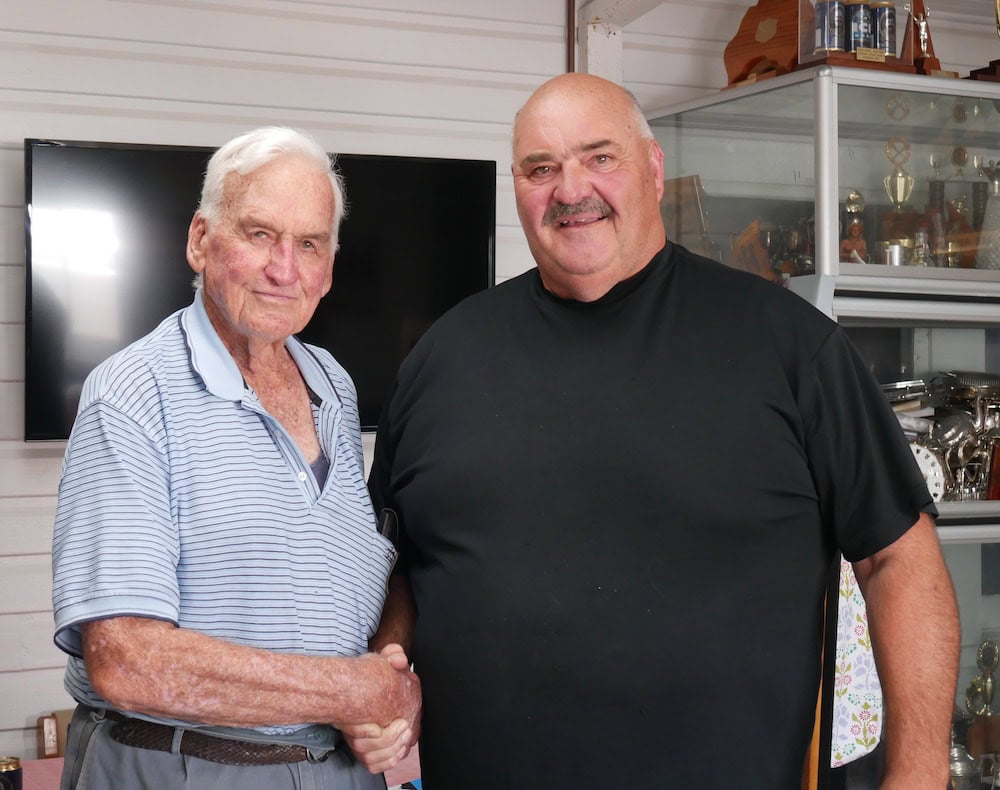 That dream was realised with the purchase of the 310-hectare property called 'Merrigum' near Narrabri in 1965. Along with wife Anne they raised four children – daughters Robyn, Margaret and Judith and son James – on the family farm.
Fat lambs and wheat dominated the farm's output in the early years, but alongside a passion for wood chopping was a keen interest in beef production and to this day, Philip is a proud owner of Poll Hereford herd.
"I am down to about 70 head now, mainly due to having to cut back during the drought," he says. "I've never seen a drought that was anywhere near it. Every other time there was always a bit of relief in summer or winter, but this time we went six seasons without a break. We sowed oats and we sowed summer crops, and it all died."
Philip says that last year was a huge improvement. "The cattle look beautiful and the oat crop will produce plenty of feed for the steers," he says. "But we do have mice. They have destroyed 120 round bales that I had. The hay has been just walking out of the shed!"
If you enjoyed this feature, you might like our story on Thomas Sutcliffe Mort.