The bushfires of 2019/20 were among the most destructive in living memory and as well as houses, sheds and livestock, farmers and graziers all over NSW have lost 85,000 kilometres of fencing including tens of thousands of kilometres bordering public land. As country folk do, rural landholders began rebuilding within weeks of the bushfire passing but those bordering Crown lands quickly struck a snag. In our fencing report we delve into a popular debate that continues to gain momentum.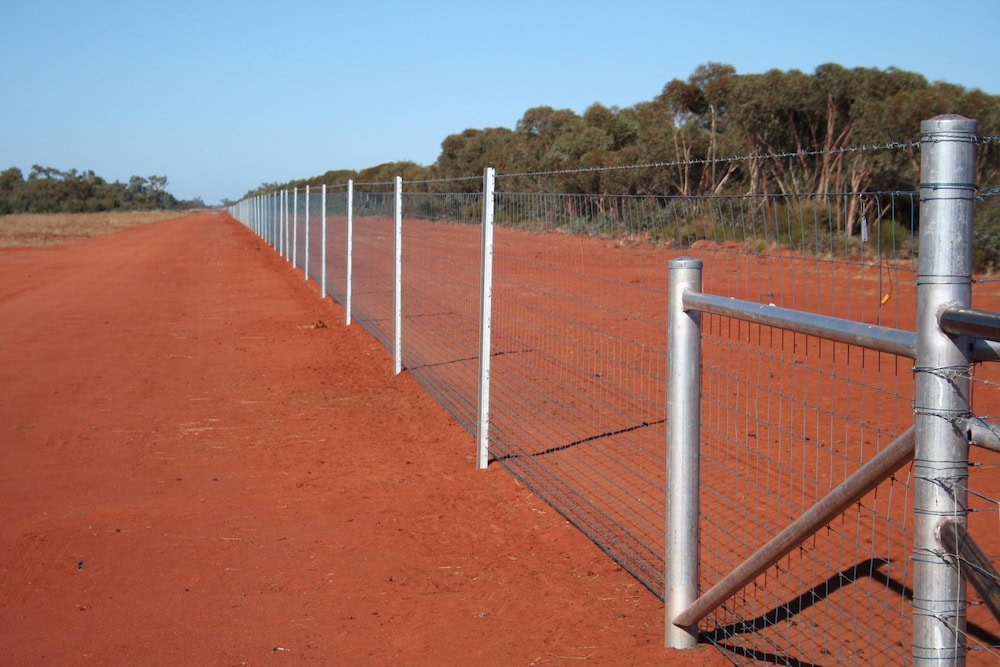 Splitting costs
Neighbours sharing a boundary usually split the cost of building fencing, however, the NSW Dividing Fences Act 1991 states the liability of landowners to build, maintain, and repair fences adjacent to state land does not apply to the Crown. This meant that while the National Parks and Wildlife Service voluntarily contributes materials for boundary fencing, Forestry Corporation says because of the fires' large scale, it was "unable to make a voluntary contribution to all the neighbours affected."
With around 890,000 hectares of native state forests and 65,000 hectares of state forest timber plantations impacted by the bushfires in some way, hundreds of NSW rural landholders were affected by Forestry Corporation's inaction. After much public outcry and lobbying of politicians, Deputy Premier John Barilaro announced the 209 million 'Supporting our Neighbours' project.
Under the scheme, the government "will provide up to $5,000 per kilometre for the purchase of materials to rebuild existing fences adjoining public lands damaged by the summer fires, which will go a long way to helping farmers cover the cost," Mr Barilaro said.
The project is being administered by Local Land Services (LLS) and "the funding would be delivered through a one-off grant, which would also be issued retrospectively to help cover the costs already incurred by landholders," according to NSW Minister for Agriculture Adam Marshall.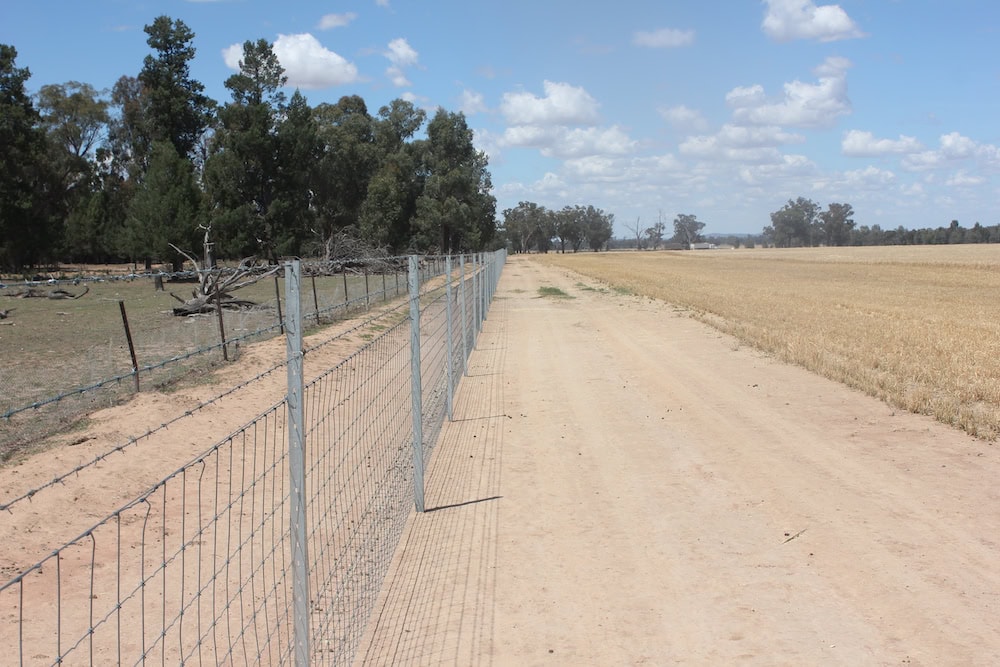 Building better fences
In the months since the end of bushfires in NSW, farmers have been rebuilding fences, but they are not simply rebuilding fences the way they were – they are building better ones. While there is not a lot of flexibility when it comes boundary fences, fencing gear manufacturers are seeing a new emphasis placed upon design.
Farmers are looking at more efficient ways to replace internal fencing and are looking to eliminate niggling issues such as fence lines that cause erosion due to poor orientation and the like. There is also a steady trend away from the traditional hinge joint, barbed wire and plain wire fences towards exclusion fencing that increasingly incorporates an electric component.
According to Waratah's NSW Rural Sales Manager Daniel Crisp, the trend is being driven by several factors such as farmers looking to protect their animals from wild dogs, and grazing techniques such as adaptive multi-paddock grazing, which is also known as time control grazing. Feed budgeting is also growing in popularity as livestock farmers seek to use the land they have more efficiently by excluding wildlife and feral animals.
"There is definitely a shift away from traditional fencing," says Crisp. "And there's a huge trend towards exclusion fencing. People are doing adaptive multi-paddock grazing, feed budgeting and closely matching stocking rates to carrying capacity. It is much more difficult, even impossible, to use these techniques effectively without some sort of exclusion fencing to control the number of mouths on any given paddock. The less mouths from outside, the better. A large scale grazier in Western New South Wales put it this way – 'I don't mind feeding my roos, they belong here. I just don't want to feed my neighbours' roos and the roos that come out of the forest at dusk.'"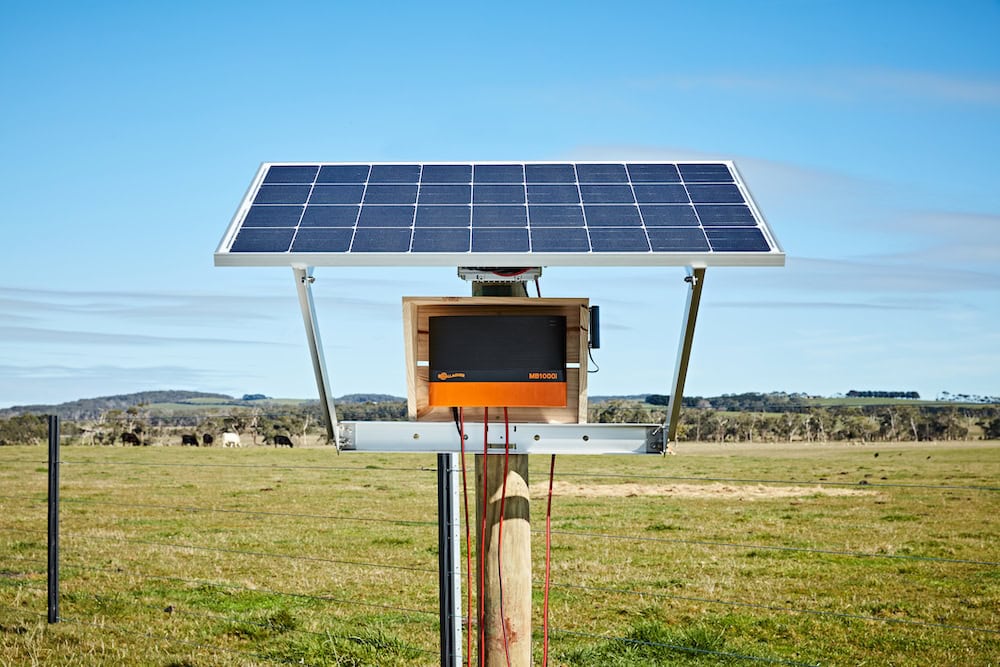 Exclusion fencing
It is not just macropods that are of concern, says Crisp. Deer, wombats and pigs are also causing issues for both livestock farmers and crop farmers. Indeed, pressure from deer and pigs is leading to somewhat of a reversal of the trend to pull out fences in several cropping regions.
"A lot of crop farmers who have ripped out their fences are looking at exclusion fencing because they want to protect their crops from feral pigs and they're also looking at getting back into sheep to help improve fertility and diversify their income."
Whatever the reason for investing in exclusion fencing, Crisp says the update in infrastructure is paying for itself quickly. "Most farmers are finding exclusion fencing pays for itself within two years and a common refrain is – 'I wish I'd done this five or 10 years ago."
Over the years electric fence manufacturers have developed a better understanding of animal behaviour and the different ways that kangaroos, wild dogs, feral pigs and deer interact with electric fences. They are all different and that research and development has led to electric fencing being more far more effective.
Not too long ago, Clipex founder Ashley Olsson made an impact on the fencing market.
He created a design which would make fencing faster, easier, and smarter. With the innovation of Australia's first 'Clip' post, the Australian family-owned company introduced a new style of fencing with decreased installation times and increased return on investment.
Since then Clipex has gone on to create solution-focused products which are engineered
to perform and built to last. With both 'standard' and 'beefy' Clipex posts available, there
is a solution available for any application. Paired with their advanced wire protection technology of MaxLife and BlackMax coatings, they have increased the potential for farmers investing to control their property, pasture and profit.
The Clipex team provided a solution for Jack Glasson, owner operator of Jimenbuen
Pastoral Company near Dalgety in southern NSW.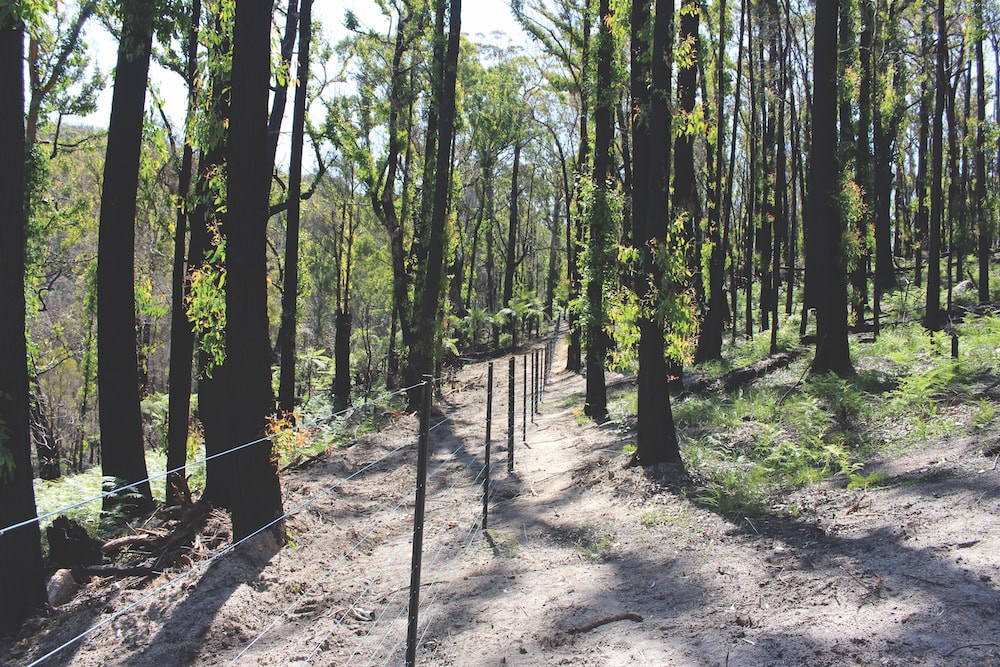 "The initial results are extremely pleasing, with lambing numbers up by over 25 per cent in paddocks enclosed compared with paddocks still exposed," Jack says. "Sheep deaths from wild dog killings have been reduced by 96 per cent, with a few dogs still managing to occasionally enter the property through unfinished flood gates and around uncompleted sections of the exclusion fence. JPC are excited to reap even further benefits from higher cropping yields, increased carrying capacity, and better control of parasites and lice in the years to come."
With an ever-increasing expectation and demand on exclusion fencing, Clipex has turned their focus back to developing further improvements on their fencing range with more research and enhancements to pass back to the end user. With branches across the east and west coast of Australia, Clipex is committed to providing solutions that add value to their customers' properties and businesses whilst supporting the Australian economy with its vertically-integrated, Australian family-owned company.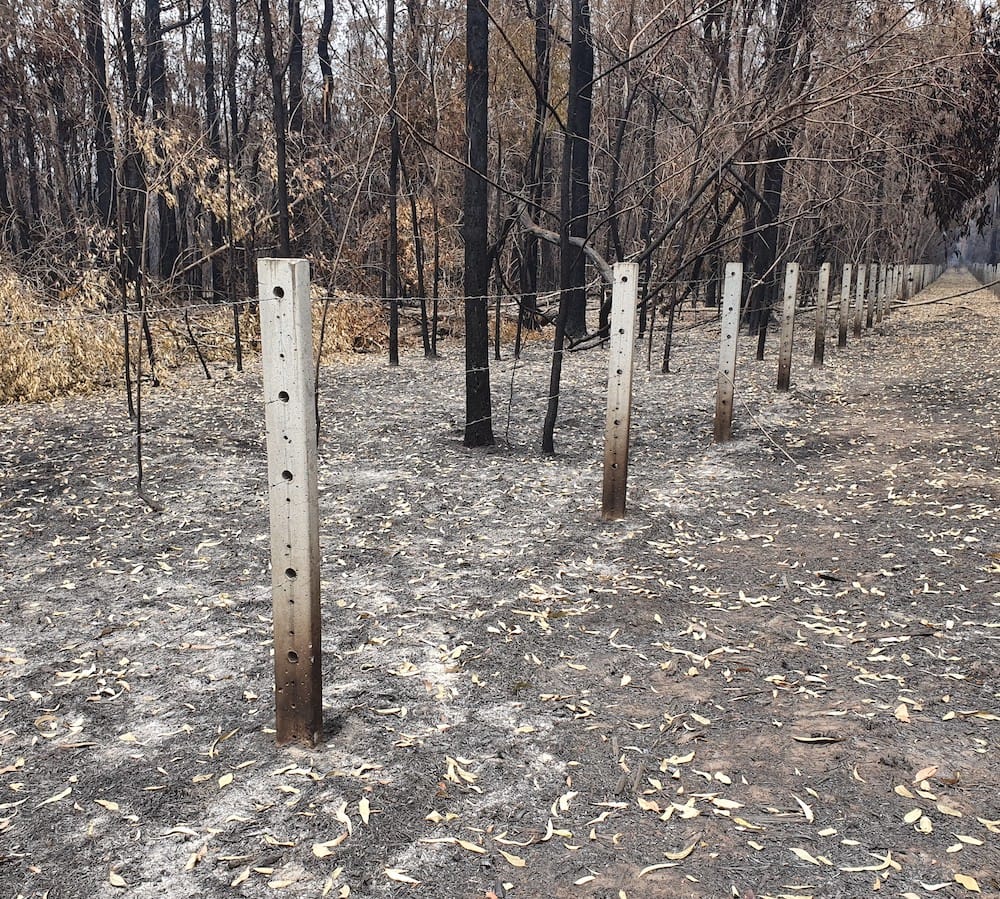 Concrete posts
Property owners whose fences were destroyed in the recent bushfires need to consider their long-term options rather than opting for short-term solutions such as timber posts that will burn, or steel posts that will rust in years to come.
Investing in prestressed concrete fence posts and fire-resistant strainer assemblies gives fences a better chance of remaining secure in future bushfires, and reduces the time and cost of repairs for generations.
Australian Concrete Posts Pty Ltd (ACP) products are engineered to fence it once and fence it right. They are manufactured from Australian sourced suppliers and made by local workers and have an 80–100-year-guarantee. The posts will not rot in damp or acid sulphate soils nor rust, and they will never be eaten by termites.
Fencing report fast facts
The NSW State Government has allocated $209 million of funding towards materials for replacing boundary fencing adjoining Crown land
ROI on exclusion fencing can be as little as two years
It's possible to buy an electric fence energiser that it is too small but rarely one that is too big – do the calculations for run of fence, number of wires etc. and buy the next model up from the one you think you need
Eligible landholders can apply for the program on the LLS website lls.nsw.gov.au, by expressing their interest via one of the 11 regional LLS Facebook pages, or by calling
1300 778 080
If you enjoyed reading our fencing report, you might enjoy our report on quad bikes.