Strolling through the fresh produce section of a supermarket 20 years ago and chances are your choices were limited to the varieties that brought regularity to the table at any meal; potatoes, carrots, broccoli, peas. Perhaps some sweet potato for something more exciting.Fast forward a couple of decades and no longer are the classic choices enough on their own. Research shows that consumers are willing to spend a bit more to have a new experience or new taste, and innovative produce growers and marketers are fuelling their desire with fresh ideas and approaches.
New kind of hunger
Produce grower and marketer Perfection Fresh is one such company shining light on fresh ideas and new ways of doing things. Founded by the current CEO's father, Tony Simonetta back in 1978, it started as a small market operation with a small fruit shop in South Western Sydney. While it remains a family business, its produce is now sold all over the country.
"We sell fresh produce from major produce markets around Australia, and freshly prepared produce from a production facility in Sydney," says Perfection Fresh CEO, Michael Simonetta. "We supply all the major retailers and small independent businesses too."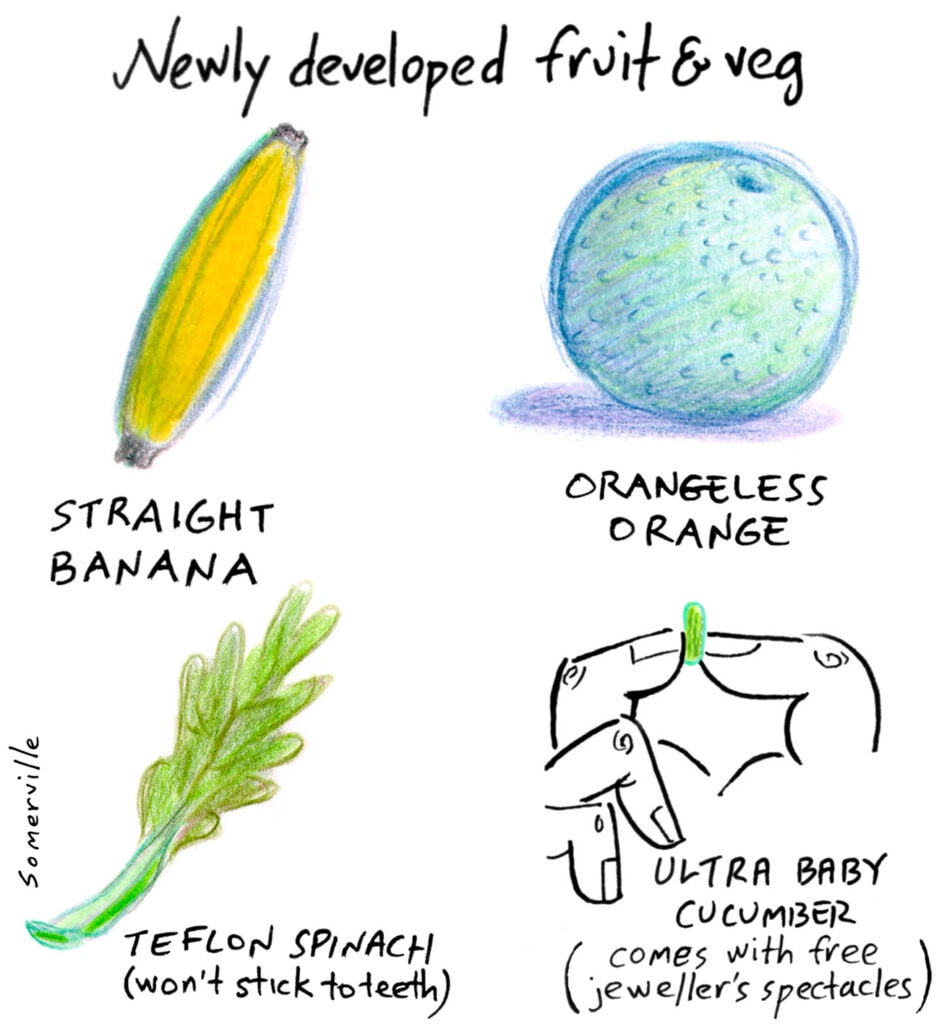 Perfection Fresh now specialises in unique fresh food products clearly differentiated from the common varieties. The company is behind Qukes – a baby cucumber product with a reputation that has grown significantly in the last few years, and the now-well-known Broccolini, which was first released in the Japanese market before the marketer brought it to Australian shelves in 1999.
"It's one of our flagship products that's we're most well-known for," Simonetta says.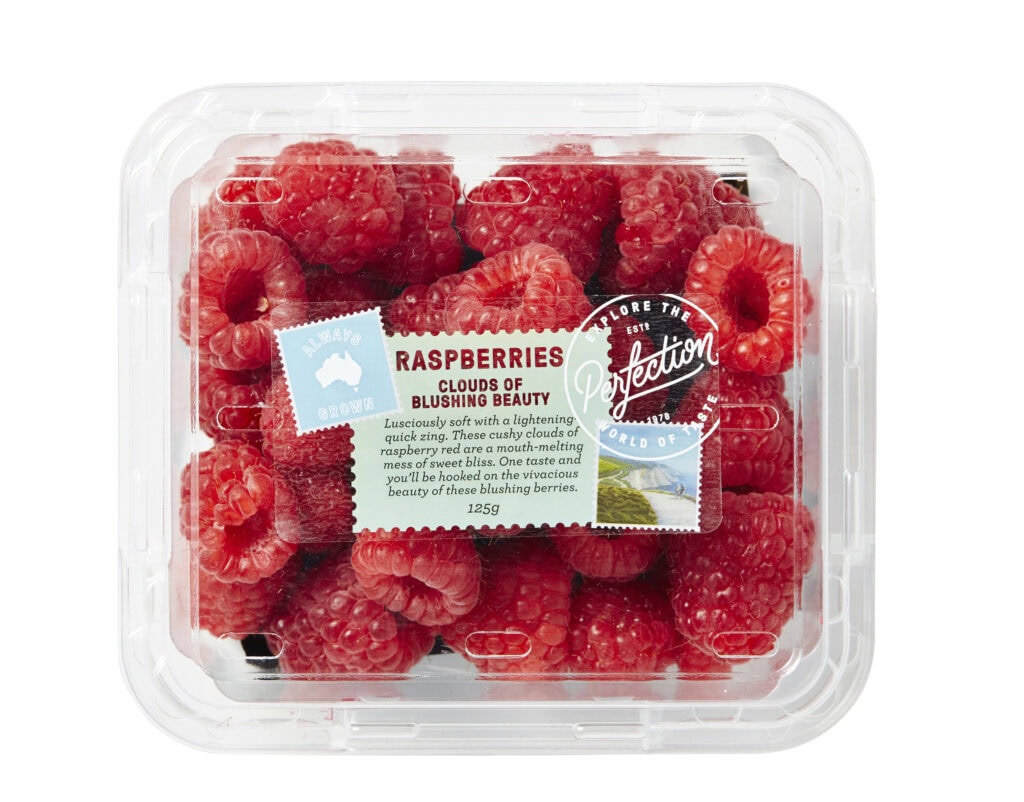 What's next to market?
The company's latest creation is Fioretto Cauli Blossom – cauliflower's elegant good-looking cousin that has a nutty-tasting top and a sweet green stem. Perfection Fresh is also set to introduce a new variety of strawberry, which will be grown in Australia to improve its taste and consistency.
"As a consumer myself, I look for quality and consistency in the produce we eat at home, and I'm often disappointed by the 'hit and miss' experience when it comes to strawberries," Simonetta says.
And it's what consumers are wanting most – in the last two and half years, the demand for speciality food products has skyrocketed and fruit and vegetables contribute the most to supermarket growth right now, at 8 per cent.
It's one thing to create a new product – but getting consumers interested in eating it is another challenge entirely.
Perfection Fresh follows a unique approach in marketing its produce, which involves creating a distinctive product brand and showing consumers how to use each item through recipes and food content. "We use well-trodden marketing principles and apply them to fresh produce, which is a unique approach, but it works really well for us," Simonetta said.
Fresh ideas changing the way we buy
While most of us still buy from supermarket shelves, the options of where to buy produce is changing, especially since COVID-19 struck and people were isolated at home.
The many new food home delivery services and the many associated fresh ideas give consumers a more paddock-to-plate experience and farmers an opportunity to take their differentiated products to market.
Joshua Allen is riding that wave in Coffs Harbour. Three years ago he started the Raw Food Hub – an organic food box subscription service that connects farmers directly with consumers. Quitting the job he'd held for 15 years as a banker in Sydney, he now lives on 33 idyllic acres at Nana Glen – 20 kilometres north-west of Coffs Harbour.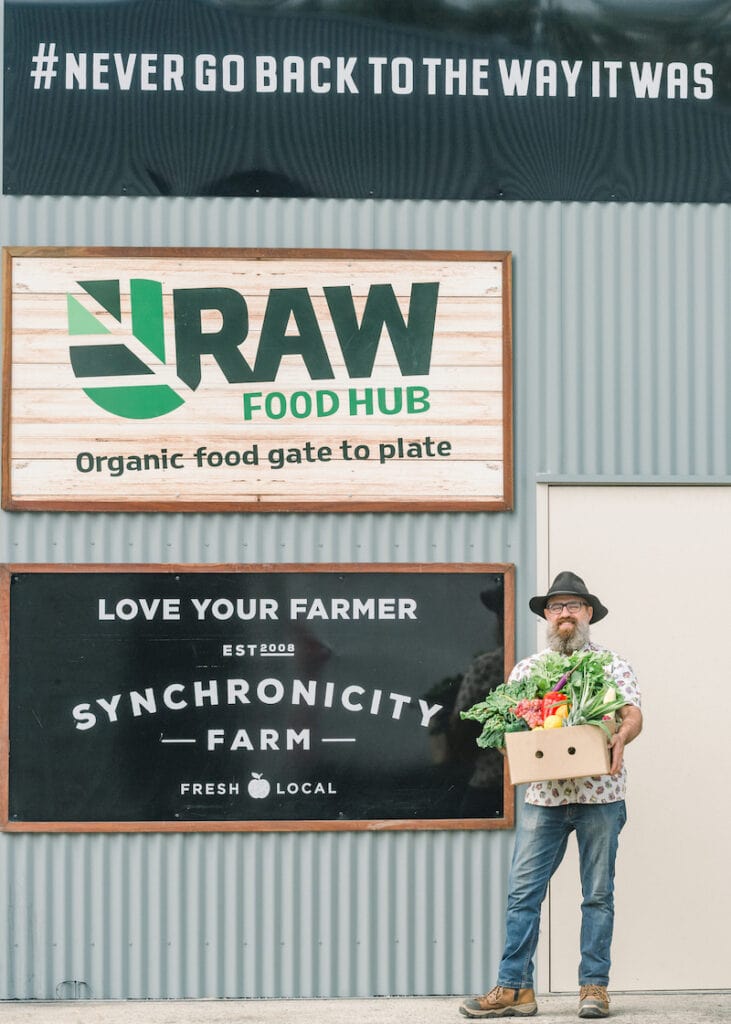 With the decline in farmers markets during the pandemic, Raw Food Hub has boomed. It was able to help fill the gap in the market, giving consumers access to fresh food while also giving farmers continuity of production. In less than 48 hours after COVID-19 burst into the news, he had to recruit new staff due to an unprecedented demand from subscribers.
"We've grown from being a business that my wife and I ran with the help of backpackers to suddenly hiring 14 staff six months ago, with another 12 to 20 staff starting in the next 6-12 months," Allen says, still incredulous.
Using newly developed software, Allen is able to collect valuable data for growers around consumer behaviour. Shortly the software will be able to accurately provide live product consumption information to give small-scale growers a better indication of what products to grow and when.
"They will be able to see if the hub in their region needs 2,500 kilos of tomatoes per month or per year," Allen says. "I'm hoping that by providing that data in a live environment, farmers will be able to plan their logistics in a way that'll give them confidence to invest deeply in their business to scale up or down. We're seeing that happen already."
While there is only one Raw Food Hub currently in operation, there is an aspiration to connect the model to a few hundred growers in various regions including Port Macquarie, Northern Rivers and Southern Queensland, to service thousands of households each week.
"We're going to license the model, software, systems and processes that we continue to invest in, so that we can help other Raw Food Hubs open," Allen explains. "We are looking for ways to pass efficiencies on to the consumer so that the holy grail of making fresh fruit and vegetables available and accessible to any socio-economic group is possible."
The Raw Food Hub is currently seeking funding to develop a number of initiatives to help further secure the future of the fruit and vegetable industry, including developing an Agricultural Education Campus in Coffs Harbour and a Horticulture Internship Farm in Bellingen which will give 100 young farmers land to grow produce on, and offer an organic food and lifestyle store filled with local produce.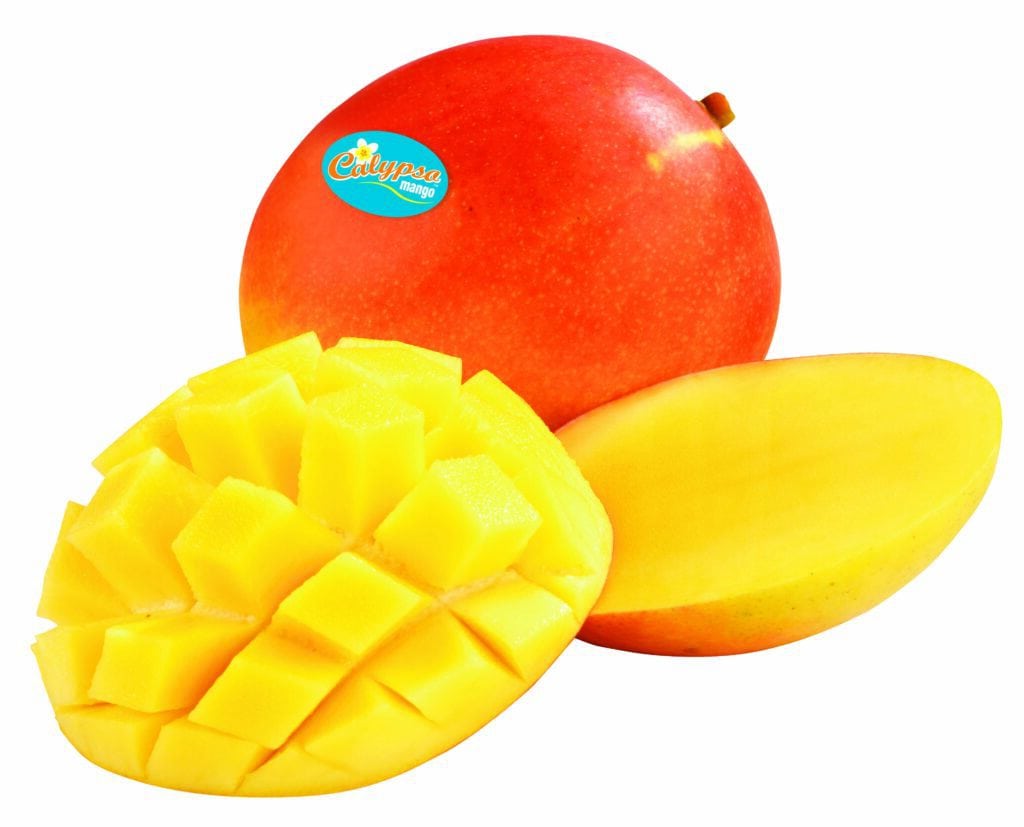 If you like this story, and are interested in food innovation, you might like our feature on plant-based protein innovation