When global travel restrictions were introduced in March to stymie the spread of COVID-19, more than 150,000 backpackers were floating around Australia. By July – despite an April initiative that extended working-holiday visas – the number had tumbled to 82,000 and a farm labour shortage was emerging as a big problem.
At the same time, unemployment hit 7.5 per cent – numbers not seen in Australia since the late 1990s.
The solution seemed obvious: unemployed people in urban areas could temporarily migrate to the country and work on farms as happened during the Great Depression.

"While there is a downturn elsewhere there is an opportunity for people to come and have a crack at some farm work," said Sam Heagney, a farm manager at South Bunarba Agriculture at Mungindi, 100km northwest of Moree.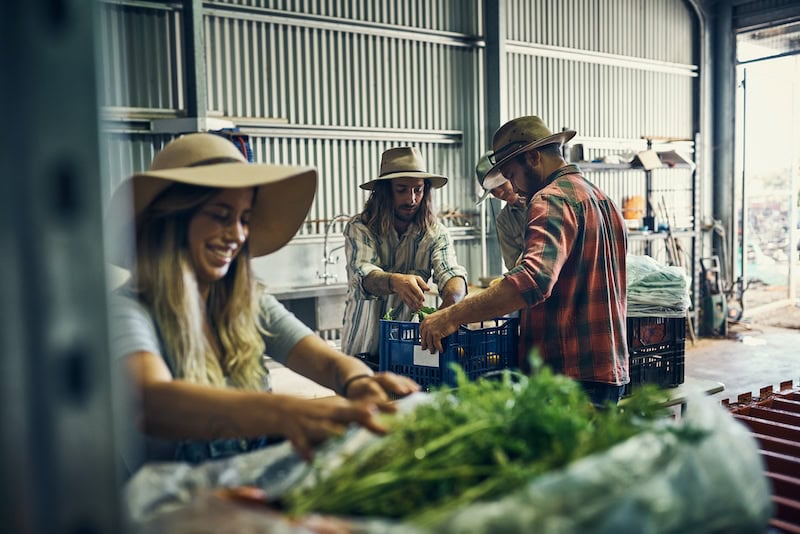 "It kills two birds with one stone: we need workers and plenty of people need jobs."
#FarmJobsAustralia
Tom Mackay, a 22-year-old baker who lost his job in March, is an example of the kind of people Sam and other farmers are seeking to employ.
"I put a post on the Farm Jobs Australia Facebook page saying I would be willing to do anything except sit at home and collect the dole," he says. "Within 24 hours, I had four job offers."

Tom accepted a job shearing sheep Burbidge Farms – a 1,900-hectare property with 22,000 merino sheep near Tarcutta 150km south of Young.

"Before I started, I'd never sheared a sheep but the farm manager was fine with that," he says. "It just goes to show you that there is so much work out there. It's just a matter of putting your hand up. Anyone who wants a job in the country can get one."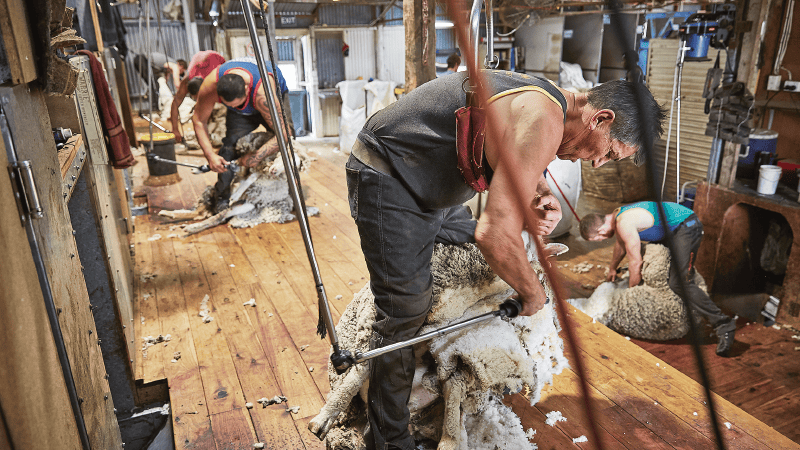 Pilots4Harvest2020
Another Facebook page, #Pilots4Harvest2020, targets commercial airline pilots who lost their jobs in the first half of the year. With 2,800 members, the program has attracted global media coverage and been compared to the popular dating app Tinder.

"We don't have the backpackers, and that air travel has shut down, and we've got this big crop, so it's these three things that have come together for a bit of a perfect storm," Amanda Thomas, a grain grower from Warren in the Orana Region of NSW who founded the group told The Guardian newspaper in the UK.
"So I was having a think about what are the areas and industries that we could tap into, and it just seemed like a logical choice."

Pilots who have taken up jobs on farms agreed.

"They've recognised the transferability of the skillset of an airline pilot, someone who could operate heavy equipment and learn large amounts of information quickly, and remain proficient," says Andrew King, a former pilot for Hainan Airlines.

Matt Shepherd, a former pilot for Tigerair now working a grain harvester, voices similar sentiments: "Pilots spend a lot of time operating machinery for 10 to 12 hours a day, that's kind of their core job. And whether it's an aeroplane or a large piece of machinery or an agricultural machine, it's all the same."
Farmers on the frontline
Stone-fruit growers in NSW who employ 10,000 to 15,000 backpackers every summer have been hit particularly hard by the backpacker shortage.

"Normally I just worry about hail, wind and rain," says Guy Gaeta, a cherry farmer in Orange and NSW Farmers Horticulture Committee chair. "Now I wonder – who's going to pick our fruit?"

But Guy has found a solution. "We've found a contractor in Sydney who can supply us with Vietnamese workers already in the country. We're going to have to pay extra for the agency fees – at least 10 per cent. But at this stage, it looks like the best solution," he says.

Andrew Bell, managing director of Mountain Blue Farms in Tabulam in Northern NSW, has also come up with a novel solution to lure farmers and ensure a successful harvest: a $50,000 reward scheme broken into draws of $10,000 and $5,000, and 35 prizes of $1,000 each. Andrew has also instituted a floor price that sets a minimum wage as a base before the piece rate loading per kilogram is added on top.

"We calculate the floor rate every day based on the conditions and how easy it is to pick," he says. "So this means there is a minimum wage plus the piece rate loading. We had someone earn $630 in a day … people have been making good money."

Other suggestions to ensure a successful harvest have included offering refugees and temporary visa holders a path to permanent residency, and raising the level of the JobSeeker payment for those who take up farm jobs.

In October, when the Federal Government released the belated budget, it made the latter suggestion policy, setting aside $17.4 million to help people cover the relocation costs for seasonal jobs in rural and remote areas. The 'Relocation Assistance to Take Up a Job' program offers eligible Australians up to $6,000 and $2,000 for eligible visa holders.

AUSVEG CEO James Whiteside applauded the Morrison Government for helping farmers get crops off the land and onto supermarket shelves.

"Ensuring growers have access to an adequate and reliable source of labour and continuing to service critical export markets are vital areas that needed to be addressed in the budget," James said. "It may not be the silver bullet the industry needs, but we are encouraged that the Government is working with industry to find workable and reasonable solutions to this critical problem."

He added: "Additional incentives to hire young local workers are also sensible measures that will work to increase confidence in the industry and encourage investment in regional businesses and people."
If you enjoyed this feature, you might want to read our story on the lack of blueberry pickers needed for harvest time.