On March 10, 1876, Alexander Graham Bell spoke through a transmitting device to his lab assistant Thomas Watson, saying, "Mr. Watson, come here. I want to see you".
Despite the fact Watson was in the next room, that transmission began the greatest change in the way we communicate, setting in motion a rapidly evolving development of scientific innovation in telephony and communication. Now, 145 years later, Bell would be shocked to see the way his invention, the telephone, has evolved.
For people living in rural and regional areas, the advancement in communication technology has also brought huge advantages to the way we farm and do business.
The exponential leap forward in the technology surrounding telephony seen in our lifetime includes a move from the local country exchange and party lines to the delivery of high-speed internet and WiFi via satellite. This allows us not only to make phone calls but to download movies, send vital medical information such as X-rays and scans to hospitals in major cities for instantaneous consultation, attend conferences via video link and interact virtually with other attendees, and use artificial intelligence (AI) tools to send data to central computers to evaluate crops and stock and improve farm productivity.
But with all that choice comes a great deal of complexity and, of course, confusion. Working out exactly what services you need to procure for your farm can be mindboggling. How much bandwidth will you need? Do you need satellite, or will the terrestrial services suffice? Are there black spots on your property that WiFi and other forms of communication don't reach?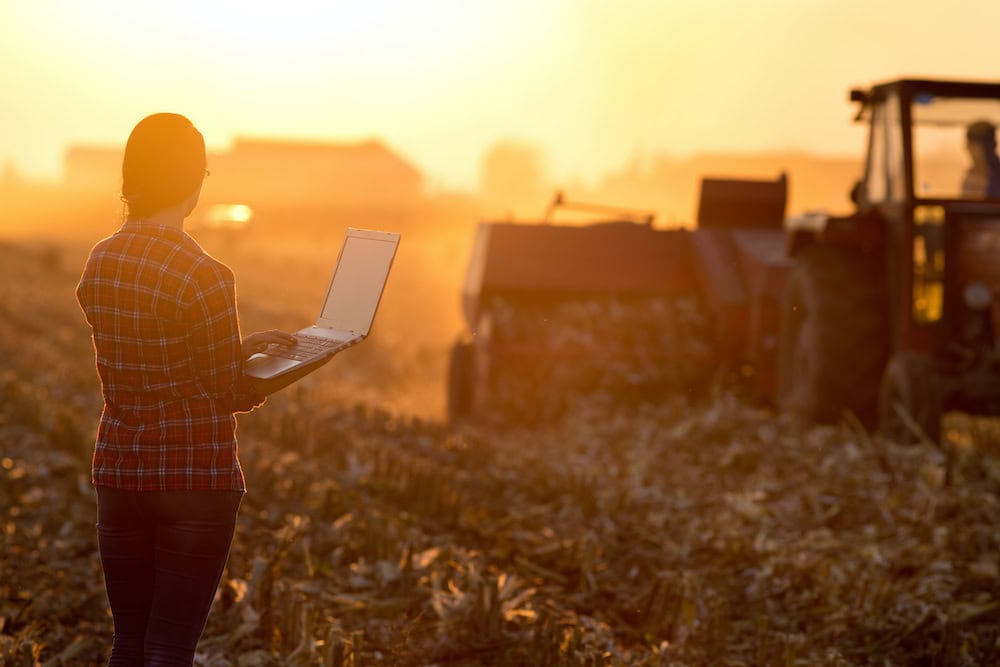 The NBN test
Sam Dimarco is NBN's general manager for Segment and Stakeholder Relations. He is also a farmer running cattle on his property at Dorrigo in the Northern Tablelands.
With his unique insight into the needs of farmers and people living in rural and regional areas, he can empathise with the confusion surrounding matching the right technology with the right farm.
"I would say that farmers generally know what access to data can mean for them and their farm businesses," Sam says.
To help farmers and other rural residents understand the technology and decide what's best for them, NBN has developed the Digital Capability Assessment Test. 
According to Sam, "It's a five-minute test that provides a score that helps you understand how connectivity will work for you."
As part of the test, Sam gets farmers and other rural users to develop a digital plan on a page. Then, with the results of the Digital Capability Assessment Test, they are able to fill in the gaps and understand what is available to suit their needs.
NBN also ran a Flexible Lifestyle Survey, to gauge how people were using their connectivity facilities during the pandemic, and how they were changing their lifestyle to get optimal balance between work and home life.
"The survey found that many people were more productive working from home. It also found that with the productivity there was a rise in the trust factor of employers. In addition, a third of people surveyed were keen to move away from urban centres, with most wanting to head to the regions."
Sam says NBN is providing the infrastructure to allow this move to rural and regional centres to continue, with people being able to maintain high-level telecommunications connections. NBN has already rolled out Business Fibre to 230 towns across Australia, allowing businesses to tap into high-speed fibre optics for their data needs.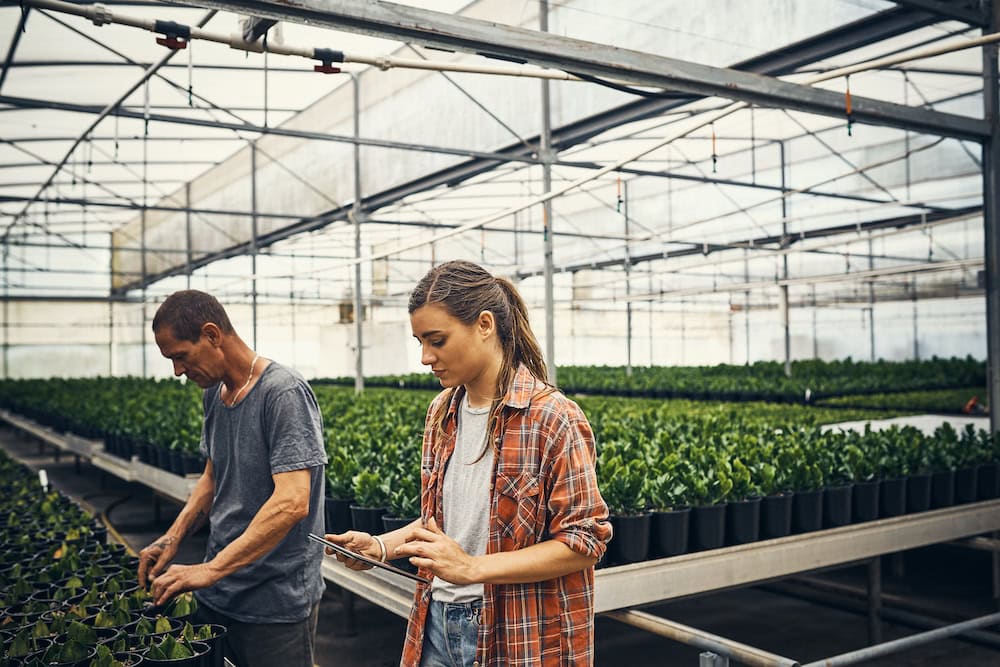 On his own property, Sam says he is running several communication links, including cameras for security, to maintain a watch for wild dogs and to check on his cattle. In addition he is able to run video conferencing facilities from his farm to keep in touch with his NBN team.
While he admits it's still early days in some parts of the country, the range of technologies – fibre, WiFi, 5G, satellite and so on – are coming together to allow rural uses to get the same level of coverage as urban subscribers.
Alternatives for connectivity in the bush
For more than a decade, Rod Hill has been helping regional and remote customers select the telecommunications services that best suit their needs.
As National Channel Manager for Activ8me, Rod specialises in working with agriculture and remote work camps customers.
He has sorted out the data and telephony needs of customers as diverse as a mining camp in the Northern Territory and a caravan park in New South Wales. In all cases the needs vary. The mining camp had 70 users, all of whom moved around over wide distances, but still required high bandwidth connectivity. 
"Workers needed reliable connectivity in very remote sites, so a mobile satellite-based solution was the best option. It is a portable service that you can pack up and take with you to the next location."

National Channel Manager for Activ8me, Rod Hill.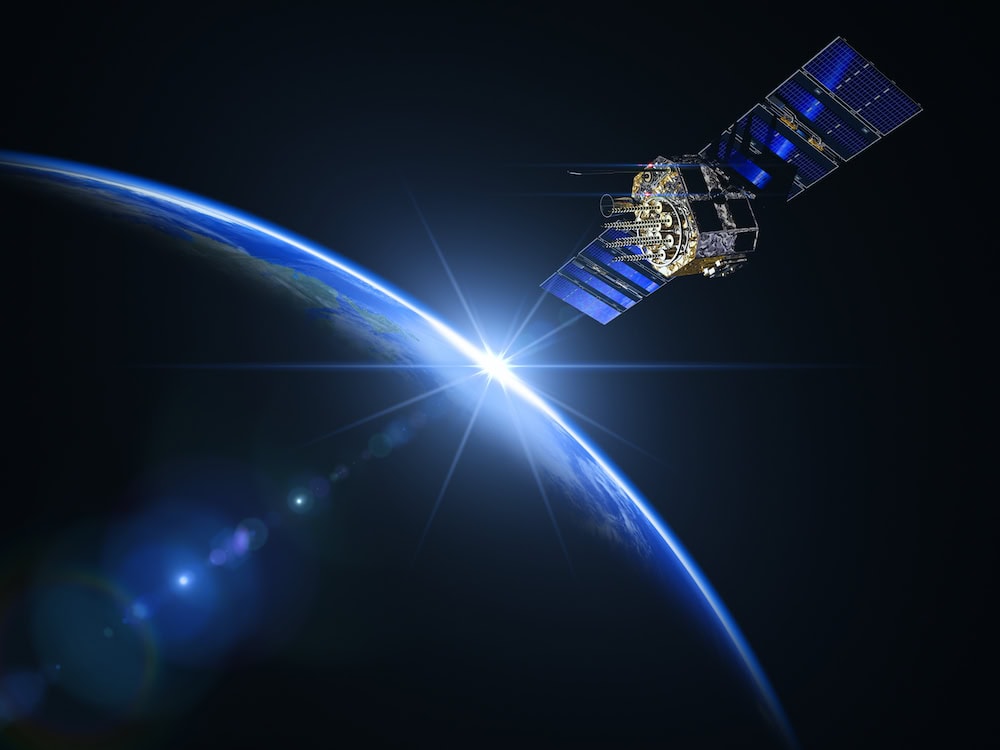 Rod describes the equipment as a tripod with a dish, which is set up to align with a satellite using an auto finder. "Activ8me is the only operator offering a portable solution like this," he commented.
"The caravan park had 126 users, and they needed WiFi mainly for email and to check availability at the next park. That's okay as long as you're not streaming data, but when Mum and Dad are streaming Netflix and the kids are playing online games, you might have a problem. Sky Muster Plus is a better option here."
He says Sky Muster Plus provides faster speeds than other base residential satellite offerings, but adds that the different requirements of each individual case will dictate different solutions.
"We were dealing with a farmer who had to drive 100 kilometres a day to check water. With the satellite connection, WiFi and a water sensor, he could do that from home, saving thousands of dollars and a lot of time that could be spent on other, more productive activities," says Rod.
He adds that many people are not aware of the range of services available, and often, without professional advice, they opt for something that does not meet their actual needs and costs them too much. He urges farmers and rural users to seek advice before committing.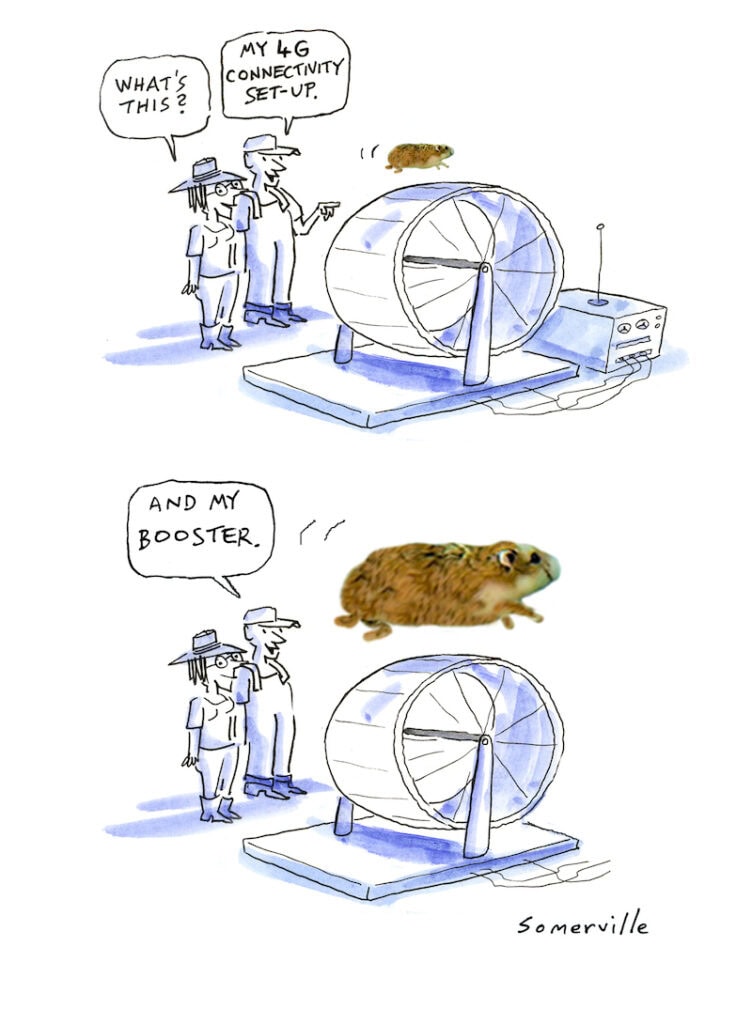 Ramping up radio
Another alternative in the connectivity puzzle is RF or Radio Frequency solutions, using the Ultra High Frequency (UHF) and Very High Frequency (VHF) bands to provide radio communications across a range of activities, including emergency beacons.
GME is an Australian owned, Sydney-based electronics manufacturer specialising in the design, engineering and manufacture of RF communications products.
According to Lewis Pascoe, GME's head of marketing, radio is often the only solution available to farmers and others working in remote areas.
"The fact is that phones only cover 14 per cent of the nation geographically, and therefore wireless, UHF, is really the only way many people in remote areas can communicate."

Lewis Pascoe, GME's head of marketing.
The solutions available within the RF range are increasing rapidly, and are far more than the ubiquitous CB radios installed in many off-road vehicles. GME is trialling new technologies for commercial and military use at their research and development lab in Sydney.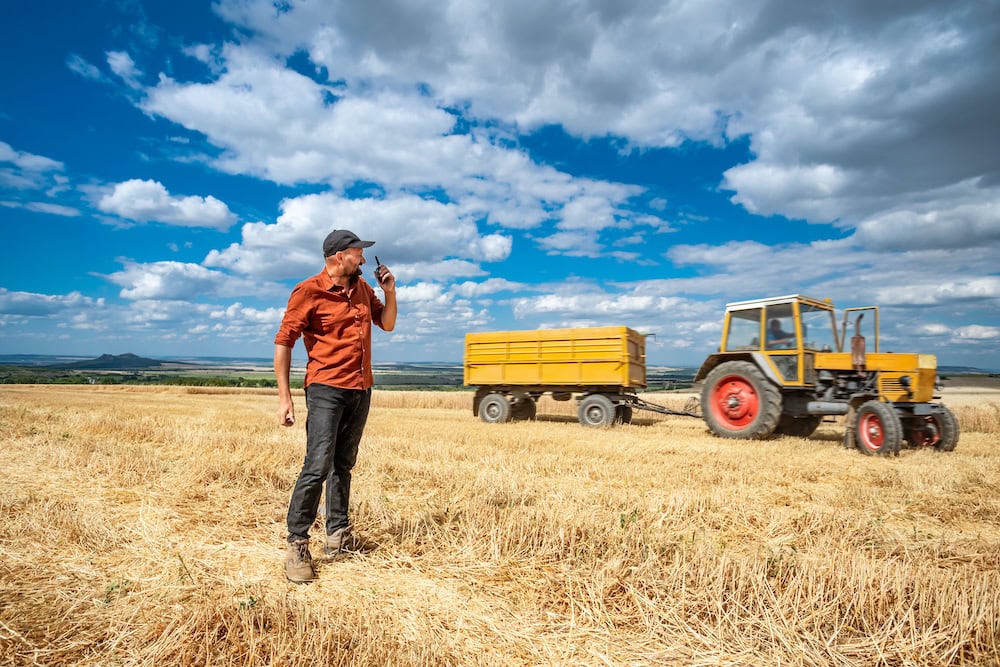 Ruggedised farm-wide wifi
Dan Winson is the founder and CEO of Zetifi, a wireless networking company that creates ruggedised, off-grid optimised wireless network devices and systems. The company provides, among other things, innovative solutions to deliver connectivity in rural and remote locations using solar-powered WiFi networks. 
According to Winson, the company is building the platform of choice for cost-effective, farm-wide voice, video and data connectivity. By providing fast and reliable WiFi, their solutions offer improved productivity for farmers and other business operators in rural and remote areas.
One example is Bob McKay, Executive Director of inventory management platform AgriDigital. As well as his work with AgriDigital in Sydney, Bob also runs a grain farm near Warren, NSW, and balancing the demands of these two ventures was made even more challenging by persistent coverage issues at the farm.
"We were working in the city trying to get to the farm as often as possible, but it's a six-and-half-hour drive. When we did get to the farm, communication was difficult because we are outside the coverage area for NBN fixed line and wireless. We had to walk around holding a phone in the air just to get a signal." 

Bob McKay, Executive Director of inventory management platform AgriDigital
COVID-19 meant that Bob was often working from home so he decided it was time to address his connectivity issues, so he could make it a more regular and productive base for work. He met the Zetifi team at a trade show and the rest is history.
Zetifi team assessed Bob's property and came up with a solution using a proprietary ZetiCell with high-gain antennas fixed to the roof to capture and boost the 4G signal, which was patchy at ground level. This strong signal then connected to an access point inside the home. The end result was fast and reliable connectivity inside the home, and a 300-metre field of WiFi outside via the roof-mounted ZetiCell.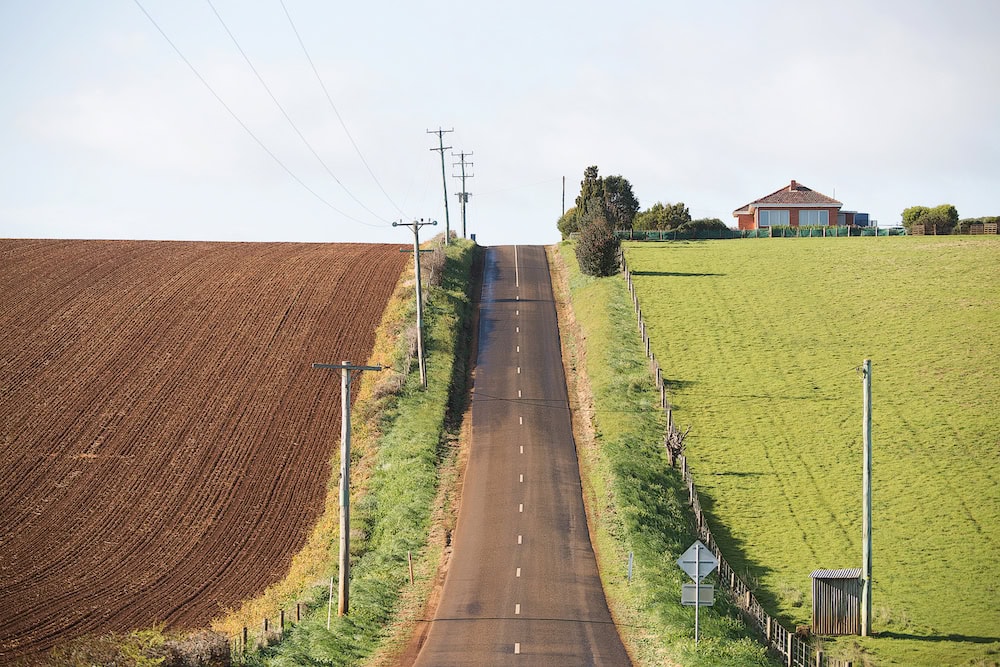 "We now also have a weather system and a watering system running on an Internet of Things (IoT) connection, and cameras for security so we can watch the property when we aren't there."
Bob says he is now spending more than 50 per cent of his time in Warren on the farm while continuing to run his business. The new technology has provided connectivity and speeds in excess of 85/40 megabits per second.
"The speeds at the farm are faster than what we have on NBN in Sydney," Bob says. 
Get audited for better connectivity in the bush
In the future, technology will reach out and cover rural and remote Australia with the full scope of connectivity options. But there are already plenty of options for farmers and regional residents if they know where to look, according to Ran McDonald, director of Powertec Telecommunications.
"We are the largest distributors of the legal mobile signal booster called Cel-Fi," Ran says, adding that in many cases this is a good solution for farmers and rural business users.
In order to decide on the best solution, Ran recommends farmers have an audit done of their property. Powertec maps out a farm using geospatial technology and determines the best site for a tower, if that is what's required. Boosters can then be used to enhance the signal.
Ran's company has had a major increase in business over the past year as more people have moved their business into rural areas. He's found many people don't know which solutions are the most cost effective for them, while remaining realistic.
"Farmers are often a bit sceptical about many of the solutions, A lot are on Sky Muster and are aware of the bandwidth limitations."

Ran McDonald, director of Powertec Telecommunications.
He says the future of an alternative, highly effective solution such as low orbiting satellite technology is, unfortunately, a long way off for Australian users. "Reports are that by 2026 the US will have their country covered this way. The US and Europe are spending a lot of money on low orbit – but we are five to 10 years behind."
He says 5G offers the best solution in the meantime and, with boosted signals, most people will get the connectivity they want and need.
If you enjoyed our feature on connectivity in the bush, you might like our feature on farming trends on the rise.