The federal government has recently promised a $480 million injection to improve regional internet speeds and allow more country customers to access fixed line services in order to improve communication & connectivity in the bush.
Anyone from rural Australia attempting to run a business – farming or otherwise – has experienced the frustrations of poor to totally inadequate internet and mobile services, so any upgrade to services, even if late in coming, is gratefully received.
Improved services will allow the many Australian rural-based companies, which provide connectivity via the internet or mobile connection, to deliver richer content and services.
But the fact remains that the difference between the mobile and internet services available in rural, regional and outback Australia, and that which is offered in urban centres is cavernous. But for some country-based entrepreneurs, that turns challenges into opportunities.
Streamlining farming
For Lee Coleman – CEO of FarmSimple, and a farmer from Croppa Creek, some 57 kilometres from Moree in the Gwydir Shire – the lack of bandwidth meant he needed to think outside the square in order to get technology tools to help build his farm.
"Connectivity is something we don't have a lot of out here," he says. "I am glad that the Minister has more money for rural services, but we will have to see where that money goes."
To overcome the poor on-farm connectivity, Lee installed a communications tower running microwave to fibre, and as he sees it – there is a lot going on in the bush, but it's mostly come from private money.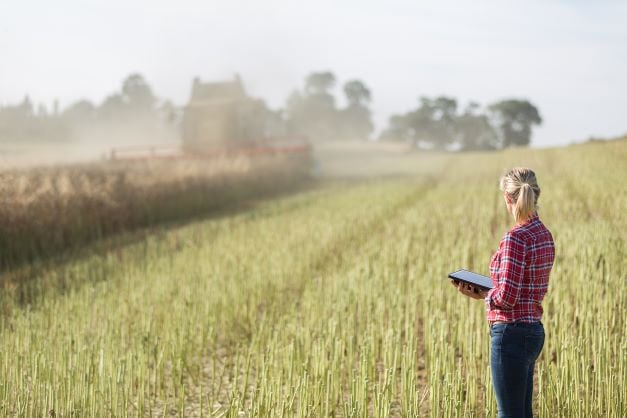 Coming from an engineering background after 14 years in corporate life, he returned to the farm at Croppa Creek with his wife and has spent the past 10 years doubling the farm holding and dramatically modernised the property.
The process of modernisation made him realise that in order to compete on global markets Australian farmers need an edge, and that involves technology tools that can streamline processes and reduce costs.
Joining forces with Matt Higham, a software engineer from Scone, the pair worked together on weekends to develop an app to help manage on-farm activities, and FarmSimple was born.
"We have to have the best systems to provide for the most efficient use of the land," Lee says. "We have to find efficiency and gains to be competitive."
The FarmSimple product has been built in the knowledge that many farmers have little or no mobile connection so the design ensures operation with offline capabilities which allows farmers to use the product in the office or out in the paddock.
Essentially, FarmSimple is a comprehensive feature set that covers all the major farm management tools required for broad acre farmers to optimise their operation.
It provides for a wide range of monitoring and control aspects including silo management; monitoring and managing spraying and load calculations; timesheet control and payroll management for fast staff payments; job allocation work and time management for efficient labour use, and irrigation management.
"We've made FarmSimple so it can be used on any device, mobile or desktop," says Lee, adding that the ultimate aim of the producr has been to link the activities of the paddock to the cash book.
Communication for all
Shannon Fisher, Managing Director of IPSTAR, says recent constraints placed on all Australians throughout the pandemic highlighted the need for effective and efficient connectivity.
"In the modern world we have a basic human need for interaction and communication," Shannon says. "And for many rural Australians, the feeling of isolation and need for connection is not limited to pandemic lockdowns.
"Rural Australians have dealt with the challenges of isolation for a long time – they are generally very familiar with the impact of being alone."
With technology continuing to advance at a rapid rate, metropolitan Australians are used to being able to contact emergency services, mental health services and connect with friends or family with ease. However, for those further from the city, this experience ceases to be an easy affair.
"I liken it to peeling back layers of an onion," says Shannon. "At the centre you have the city where connectivity is not an issue, and most residences and businesses have fast fibre. The next layer, your options might be limited to fixed wireless, and the next layer, you might have no option but to choose a satellite connection."
Shannon says that the key to ensuring you find a provider (whether fixed wireless or satellite) is truly understanding your needs and specific challenges.
"From a health perspective, regardless of your location, you should feel like you have access to modern tools that enable you to maintain freedom and independence. And from a mental health perspective, you should be in a position that if you need to talk or connect with someone, whether that be a professional or friend, you can," says Shannon.
"At IPSTAR, we specialise in connecting regional and rural Australians, their families and businesses. We've been dedicated to this for many years. Remote connectivity is our core business and something that we are extremely passionate about. This means that our local team understand the challenges and pains felt by our customers, and we are constantly working with partners, including the NBN, as well as advocating for greater investment in regional connectivity."
On deck with farmers
There are a growing number of computer-based management products that have been developed in rural Australia to specifically cater for the unique needs of farmers.
Farmdeck is a farm management system built specifically to cater for the poor connectivity and power so many farmers are forced to endure.
The company's solution is promoted as an all-in-one Internet-of-Things (IoT) farm management solution allowing a very wide range of monitoring capabilities.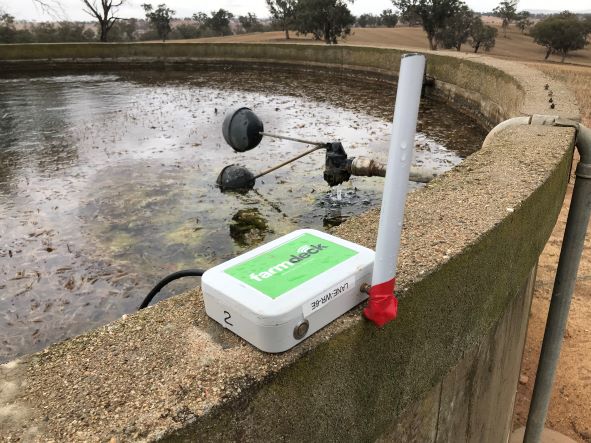 The Internet-of-Things (IoT) is all about physical objects with sensors, processing ability, software, and other technologies that connect and exchange data with other devices and systems over the Internet or other communication networks.
In relation to the Farmdeck product, IoT allows for on-farm monitoring of electric fences, rainfall, stock tracking and identification, water levels in troughs, dams and tanks, and a broad range of day-to-day farm management tools aimed at streamlining processes.
Water Management
Managing water resources is vital for any farmers but for some it is the most important element in the production cycle.
Farmbot Monitor Solutions provides remote monitoring capability to check water, diesel and trough levels, rainfall, and flow and pressure rates in real time.
While most farmers are currently getting more than their average annual rainfall, they are all aware that the La Niña weather pattern will end eventually, and we will return to lower rainfall averages and the need to be much more water wise.
The Farmbot solution allows for remote accurate monitoring of water levels and usage which are vital components for crop and stock management.
The company claims that its monitoring sensors use satellite or 4G/5G/LTE and are guaranteed to work anywhere in Australia with year-round accessibility.
The installation is a major cost-saving process and according to Farmbot, every installed unit leads to a savings of $2,466 annually. That calculation is apparently taking into account outgoings such as fuel, labour and the vehicle maintenance costs involved in doing water runs.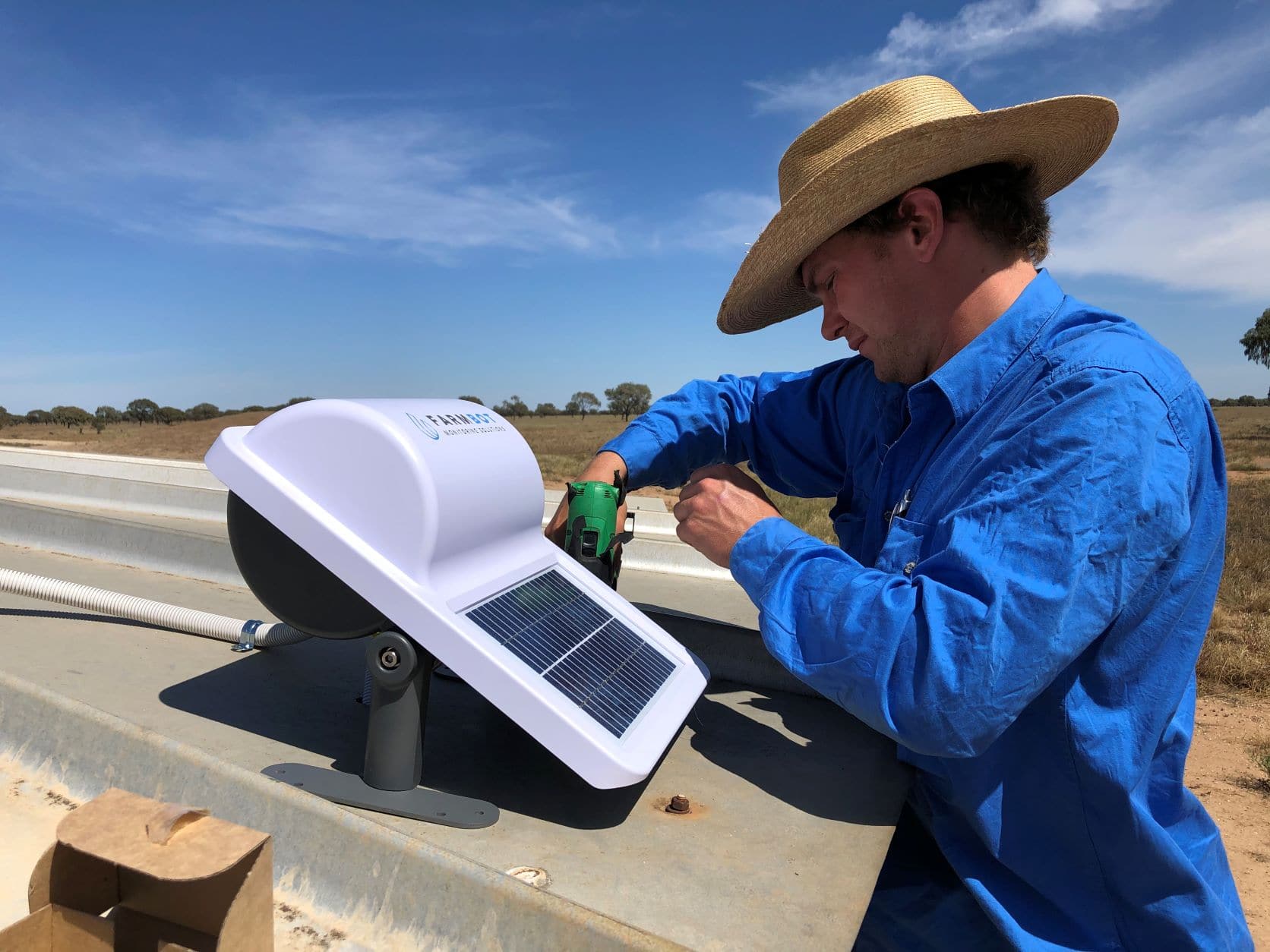 The company also provides an online cost-savings calculator to help users work out the benefits.
Elizabeth Cameron, is a member of Farmbot's marketing team, she says one of the compelling benefits of the monitors is that they are essentially 'plug and play'.
She says that when the farmer receives the monitor, they are able to quickly install it with no technical skill required. The system then links to the communication method used on the farm, whether that is a satellite or mobile system.
"We currently have more than 6,500 monitors in use out in the field," Elizabeth says. "We wanted our system to be super simple to install, in order to allow farmers to be up and running as quickly as possible and thus benefit quickly from the cost savings."
Farmbot monitors are also applied to fuel and diesel tanks. Elizabeth points out that with the current cost of fuel, monitoring of tank levels is vital as it deters theft and allows for better consumption monitoring.
Sustainable innovation
Agricore is a Tamworth-based agronomy business with a core focus on applying innovative farming practices for guaranteed sustainability. It aims to gives farmers a high level of agronomy expertise.
"We believe growers must receive value, and so our focus is to provide them with technical expertise in a boots-on-the-ground approach. The end result is to increase growers' productivity and profitability to be at their farming best," says their marketing manager.
To do this Agricore needs to be able to connect with the farming community.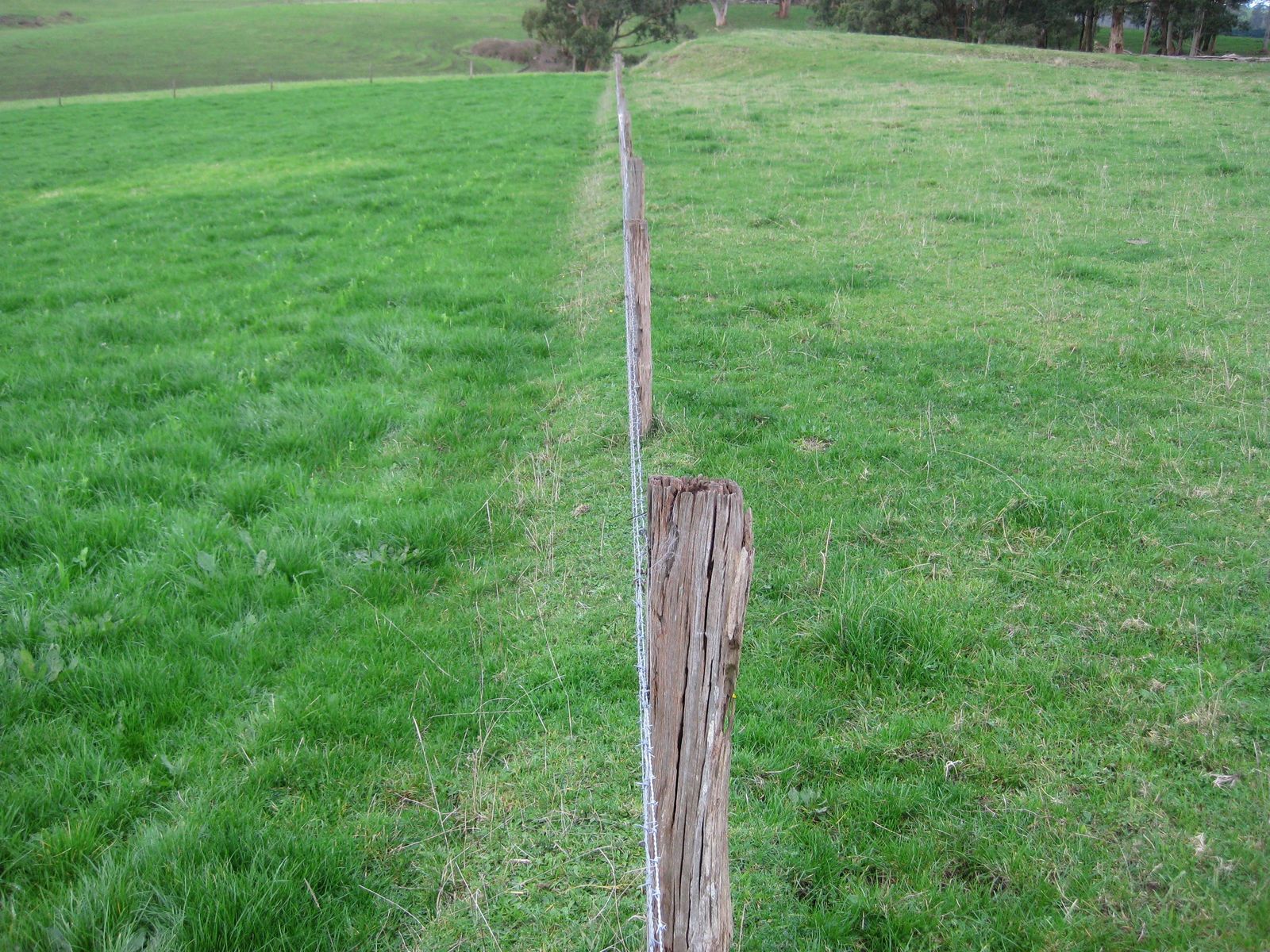 Working on a 'think global, act local' philosophy, the company brings the latest knowledge of agronomy and farming systems to growers. It specialises in irrigation and dryland broadacre cropping, precision agriculture solutions, irrigation and dryland forage systems, pasture systems and livestock nutrition.
One of the major tools developed by Agricore is its SWAT or soil, water and topography maps, that allows farmers to evaluate a soil's potential, and sustainably apply crop inputs to the field. This links the production process to profitability in a highly tangible way.
The Agricore agronomy team scan the farm area with GPS mapping technology, survey the area physically and undertake strategic soil tests that are collected per zone, per field, and GPS reference future sample collection sites.
The SWAT process assists with farm inputs of fertilisers, allowing for the correct levels to be applied. Farmers are therefore able to make better decisions about inputs, which in turn effects their cost savings while improving productivity and outputs.
If you enjoyed our feature on communication & connectivity, read more here