On the back of a series of good seasons and a spike in tourist traffic, the local economy in the town of Hay has hit top gear.
"Agriculture is our most important economic driver, accounting for more than 30 per cent of all economic activity in the LGA," says Ali McLean, the Economic Development Officer for Hay Shire Council. "It has taken us nearly 10 years to recover from the impacts of the millennium drought, but the last few years have shown just what an engine house agriculture is for the town of Hay."
Ali is also a local farmer, running a Dorper lamb operation with her husband Hugh at Booligal, to the north of Hay.
"Agriculture is really driving our prosperity, but our tourism sector has become our quiet achiever. If the millennium drought taught us anything it was that we needed to really diversify our economy and support alternative industries that strengthen Hay's ability to be climate resilient," she says.
"Tourism is now our second biggest industry and we want to do everything we can to support its continued growth."
Ironically, the COVID-19 pandemic delivered a good season for the tourism industry in Hay.
"When the international borders were shut, and in between lockdowns, we saw our visitation numbers climb by over 35 per cent. It was as if Australians rediscovered their backyard."
"We have always had a very reliable grey nomad market, but the pandemic reintroduced families to the great Australian road trip and Hay was one of the key destinations."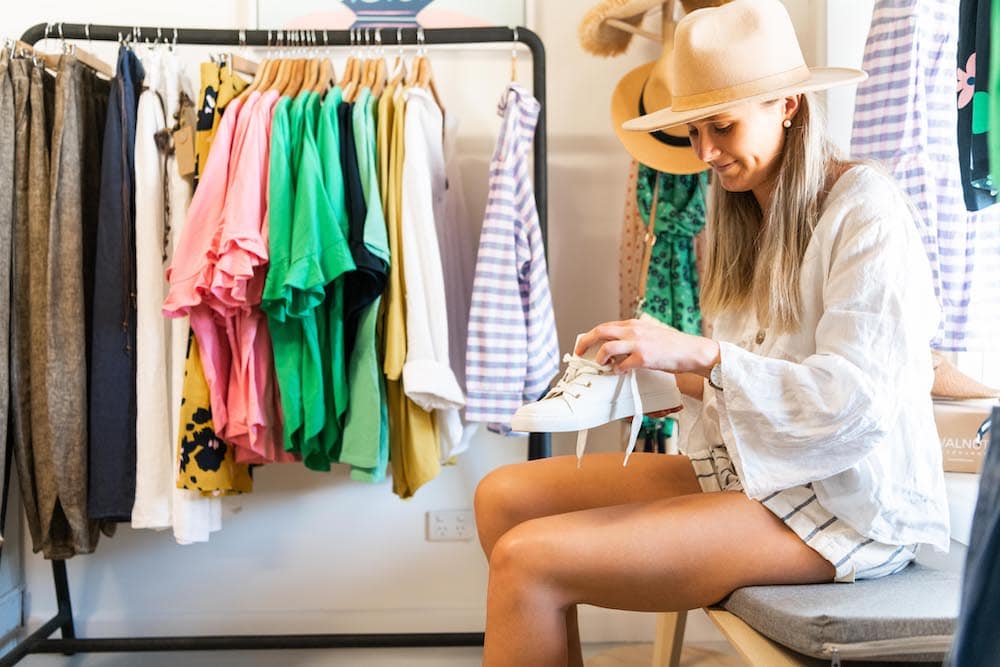 "Coming from a rural town we understood that when the season is on you must make the most of it – and we certainly focused all our energy to making sure we capitalised on the momentum," Ali says.
"The border restrictions between Victoria and South Australia had a significant impact on our visitation numbers, but we have looked to other markets, such as regional NSW and Canberra, to plug the gap. It is not unlike facing a drought, you can't give up – you just have to turn your attention to other opportunities."
Hay has certainly grabbed the road trip renaissance with both hands, investing in its attractions and promoting its unique selling point – the majestic Hay Plains.
Anyone who has ever travelled the Hay Plains can attest that the vast skies and grand uninterrupted vistas are a unique Australian experience. The Plains are renowned as being the flattest stretch of land in the southern hemisphere, and lend themselves to some of the most breathtaking sunsets in the country.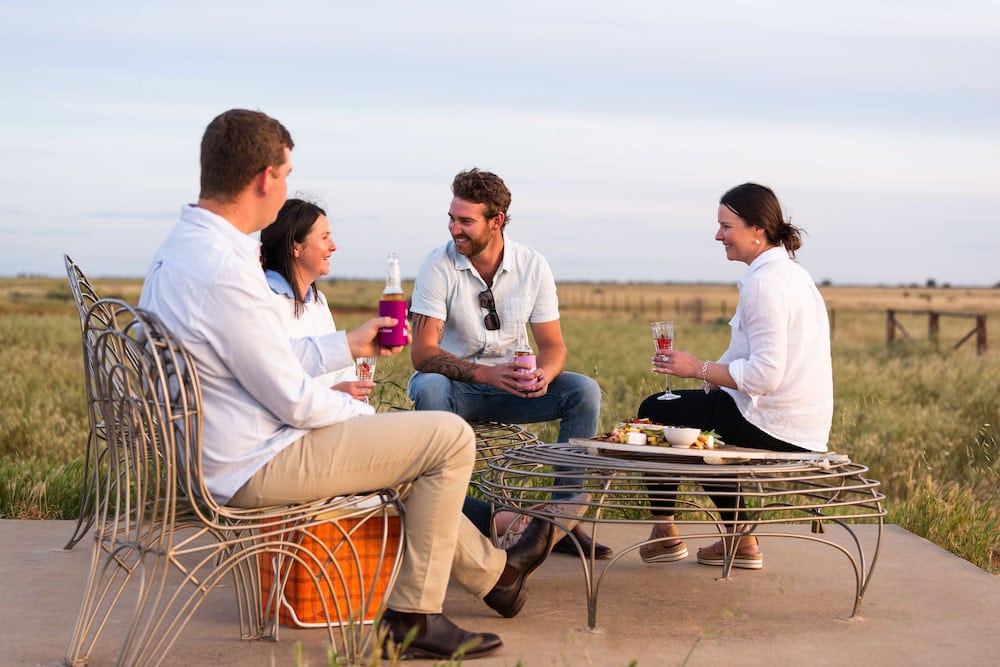 "We often hear from our visitors that they cannot get over how big the skies are in Hay," Ali says.
The Sunset Viewing Area, 16km north of Hay, is one of the most visited attractions. The area attracts visitors and locals alike, who bring a few sundowners of an evening to witness the spectacular sunsets.
"I remember during the first lockdown, speaking to one visitor at the Sunset Viewing Area," Ali says. "He was saying how moving the experience had been to witness the sunset on the Plains. He had recently returned from years of living overseas and had forgotten the very Australian light that we experience as the sun goes down, and the sheer enormity of the skies had made him feel surprisingly emotional. He described it as feeling as though he had been part of a very Australian experience."
While Mother Nature puts on a spectacular show each evening, visitors can fill their days with experiences as diverse as learning about Hay's World War II Prisoner of War Camp to bike riding. The Hay Visitor Centre invested in 12 bikes that can be hired free to explore the town.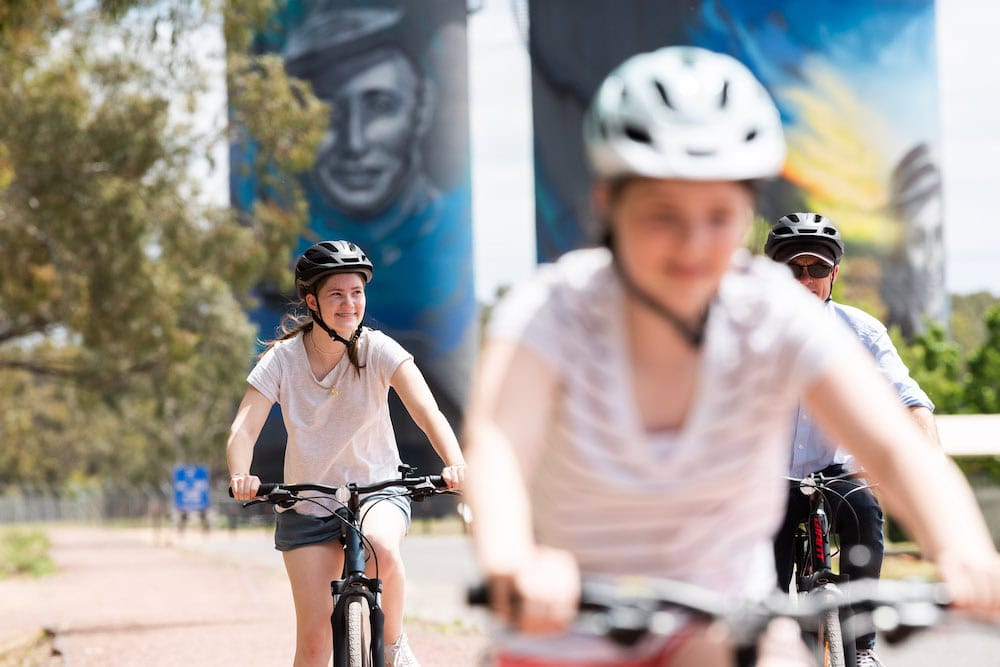 "I would challenge anyone to find an easier town to explore by bike than Hay. The flatness really comes into its own!" Ali says. "Our bikes are one of our most popular attractions. We see everyone from young families to 80-year-olds relishing the freedom of cycling. They will often use the bike to visit our museums or wind around the river on the 5km track.
"We have formed bike paths that connect all of our attractions, and we just love seeing people enjoy Hay from a different perspective."
Hay has also been fortunate to have had a dedicated band of volunteers preserve and curate its rich history over the past 50 years.
As a result, Dunera Museum – which tells the story of the Hay Prisoner of War Camp and Bishop's Lodge Historic House (an architecturally designed sustainable house that dates from the 1880s) – presents a rich tapestry of stories for visitors to enjoy. The museum has recently undergone a complete refurbishment and the moving story of the camp remains one of the region's major attractions.
However, as in many rural towns, the pool of volunteers who dedicated their time to the preservation of local history has diminished.
"Our volunteers have left us an incredible legacy," says Ali. "The town of Hay will be forever indebted to our volunteers who put their time, effort and often money into preserving our history. As a result, we have world-class museums that are an incredible asset to our visitor economy."
If you enjoyed this story on Hay, you might want to read our feature on the Gwydir Shire.