From the beginning
Bernadette grew up in a small central west NSW country town called Trundle. She later married Phillip Crouch in 1995, a 5th generation Merino breeder and moved to the family farm in Condobolin NSW.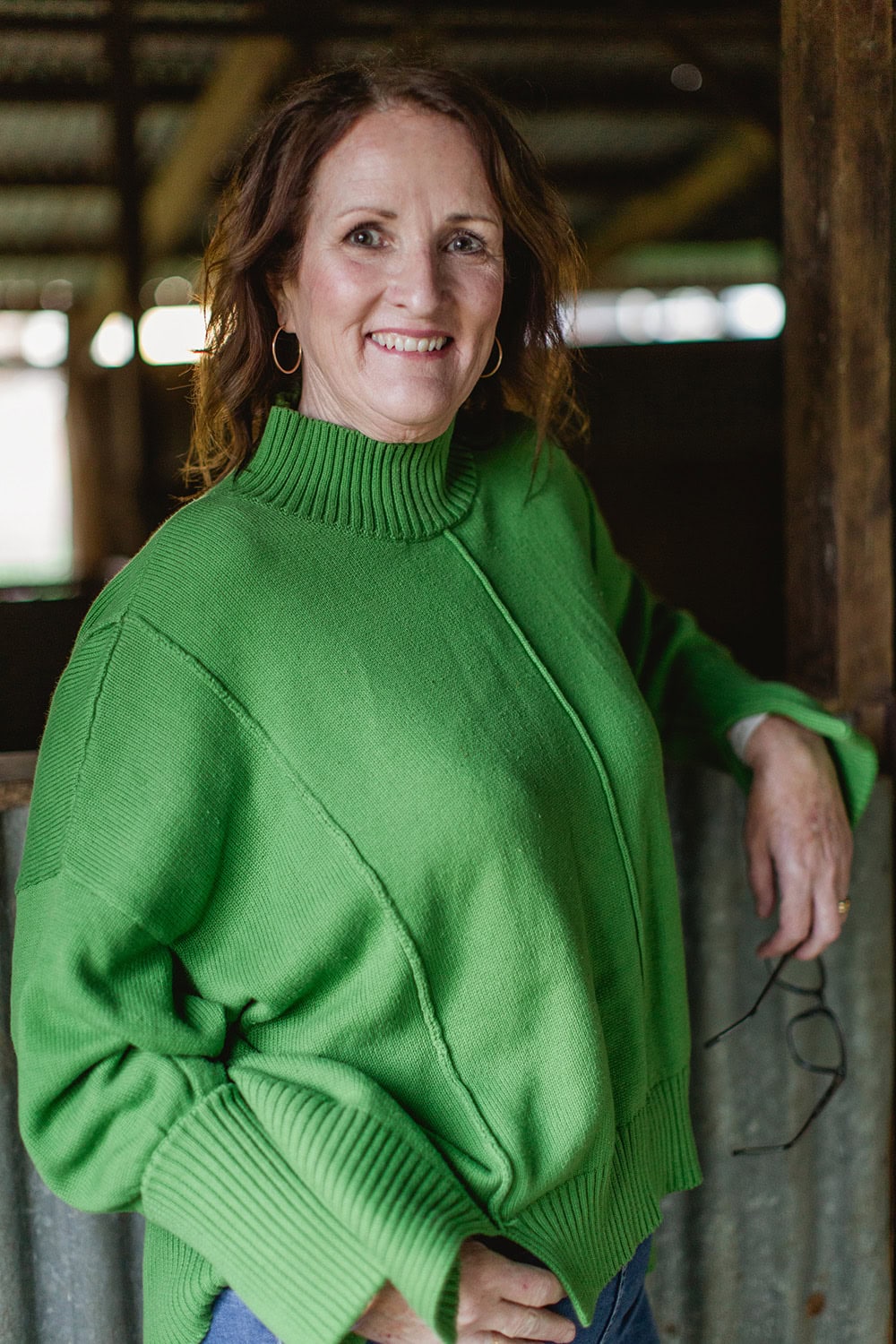 Farm life saw Bernadette wanting to continue a working career as well raise a family from home.
Being in a remote area posed a few problems like lack of internet, however armed with a landline phone and fax in 1998 (shortly after the arrival of her 1st child Meg) Bernadette created a space in a small back room in the family home and commenced working as a local co-ordinator for Rural Assistance Authority, identifying and coordinating training for local farmers and their employees.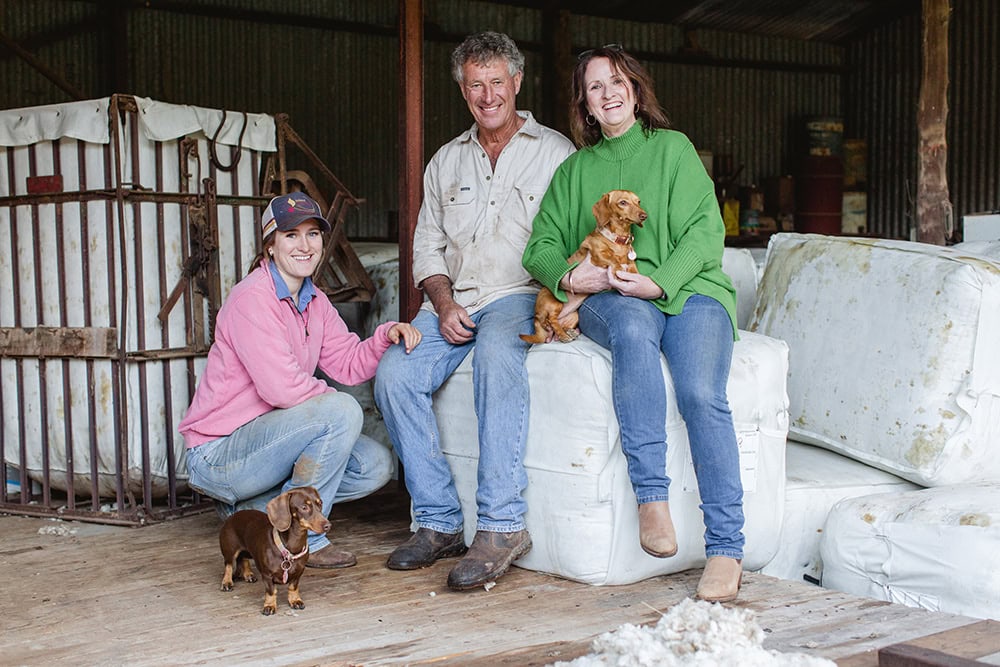 Looking back Bernadette said she feels very proud of the fact she successfully raised a family, assisted in farm activities, and worked into the early hours most nights setting up and running her business.
By 1999, Bernadette was coordinating Chemical Accreditation Training for RTO's (Registered Training Organisations) including TAFE NSW. It was in early 2001 she crossed paths with one RTO "Graham Matthews Chemical Training" headed by Graham Matthews – this was to mark a very special working and friend relationship that still stands fast today.
During the 2000's drought and the arrival of 2nd child Harry, a second income was increasingly vital for the family. It was time to think bigger.
In 2003 Legislation for Chemical Accreditation was being passed with a two-year phase in period for Compulsory Training required by 2005. This allowed Bernadette to expand her Training Coordinating throughout the Central West and Riverina and then by 2007 she was operating statewide.
It was during this time that it became necessary for more space and most importantly to be connected to the internet, so Bernadette moved her office from the family home to a rental office space in town where she still operates her business today.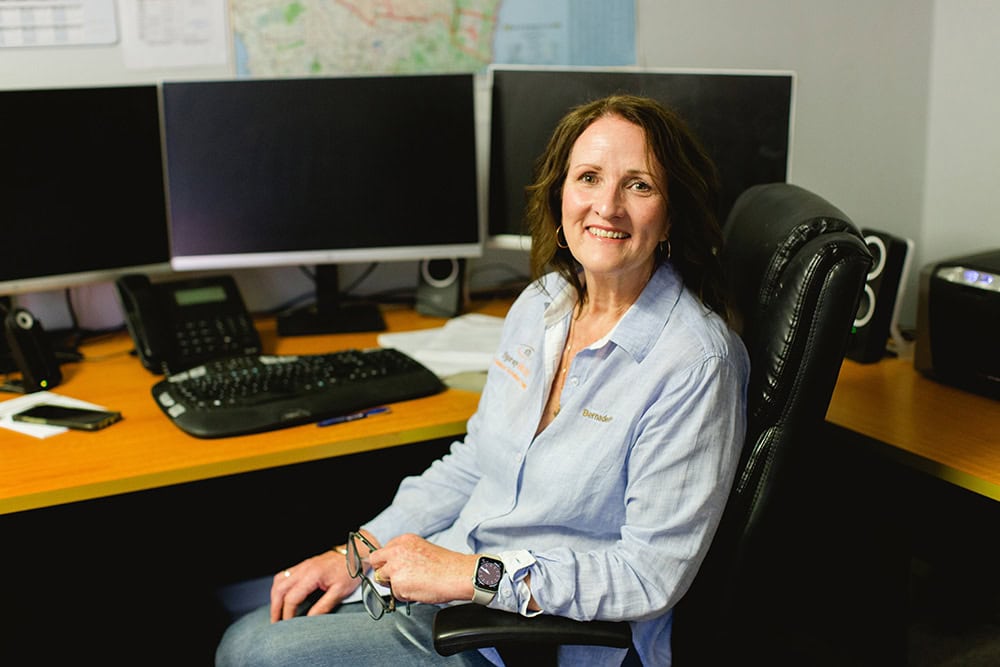 15 years on, coordinating training throughout NSW, Bernadette was ready for a career change, so in 2013 she ended her training coordinator contract business and set her sights to something new.
An opportunity to start her own RTO and Company came about with current business partner Dan Austin in early 2014 and SpraySMART Chemical Training was formed. Bernadette and Dan engaged Trainers from across NSW that they both knew and worked with for over 20 years and hit the ground running, facilitating Face to Face training days across the state.

There isn't a day that goes by that Bernadette doesn't reflect about how far she has come from co-ordinating just 4 courses in 1998, 16 courses in 1999 and now with SpraySMART over 250 courses a year statewide in Chemical Accreditation Training. SpraySMART now have three offices in NSW. The Enrolment Centre in Condobolin, and small offices in Richmond (Sydney) and Wagga Wagga.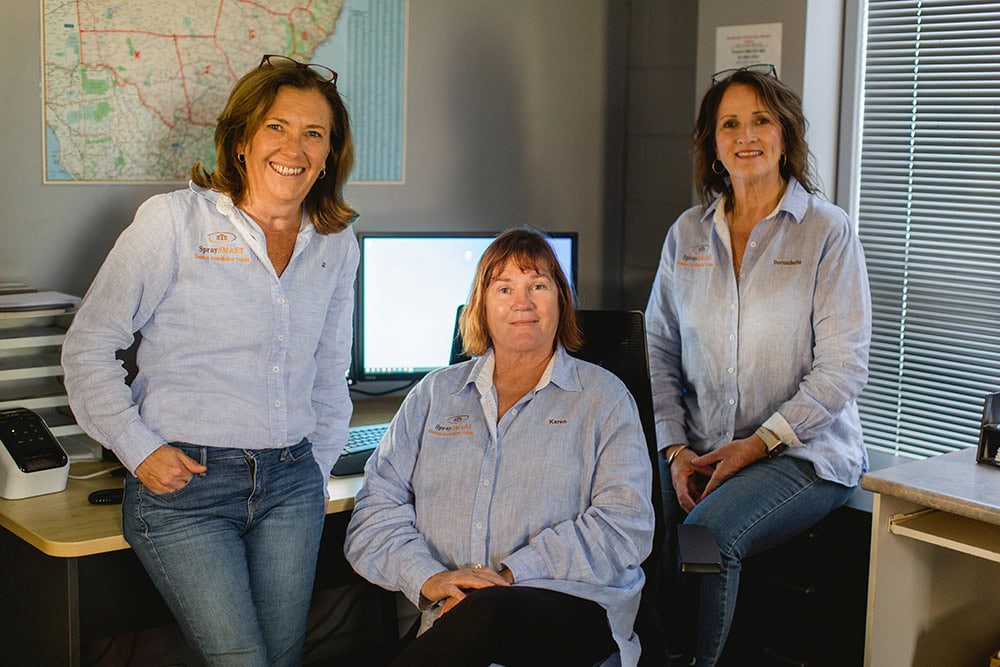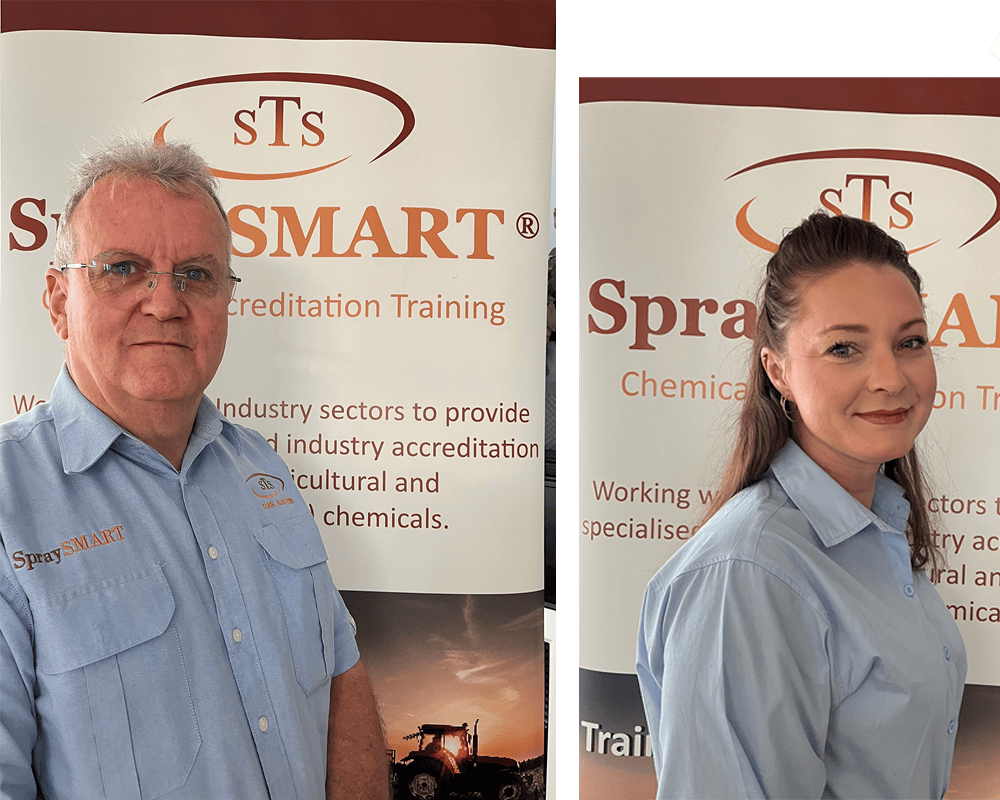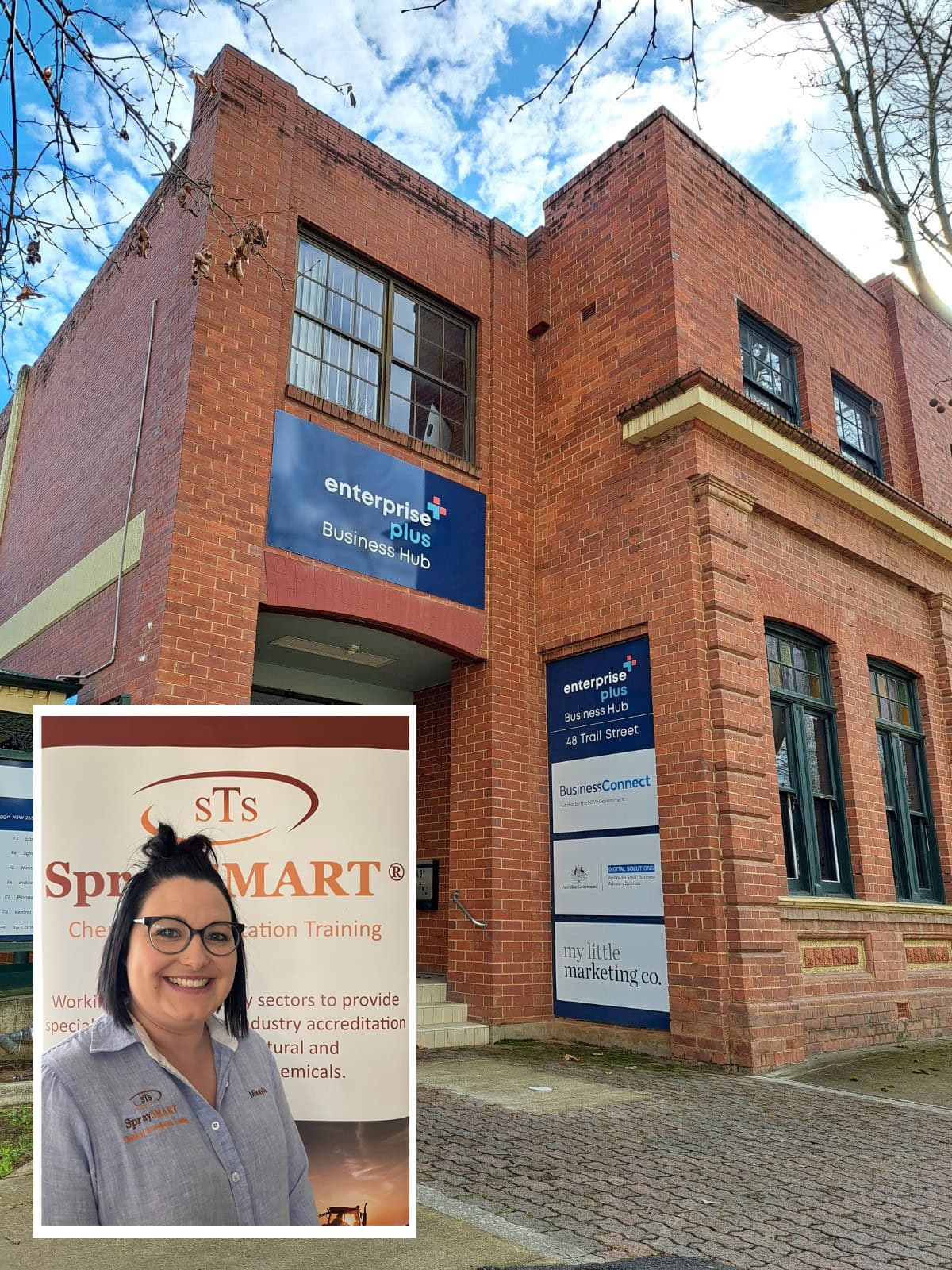 Why Chemical Training?
"That's a great question" says Bernadette. "Just prior to 2000 there was a move in our area to trial Cotton growing, this was a great new step for our irrigators, however it was noticeable that some and certainly not all farming practices contributed a risk to animal, environment and human health with the management of the Chemicals that were required for the production of the Cotton. This was the driving force for me to be a part of an educational programme that trained the safe handling and transportation of these chemicals.
Growing and improving
Business partnerships has been a very important step for growing the company. In 2021 Bernadette and Dan aligned with NSW Farmers. This Partnership opened the door to provide quality training opportunities to NSW Farmer Members with added discount benefits as well.
COVID bought about huge changes, improving how Training is delivered.
Bernadette said it felt like it was literally overnight that we were faced with locked downs which instantly threatened the businesses existence, as we could no longer deliver face to face training. A solution had to be devised and quickly. We had toyed with online training in the past but never actually implemented it, so that was our first step. The second step was interactive video training or ZOOM Training. This wasn't such a leap, as Covid already had all of us communicating with family and friends via video chats.
Even now post lockdowns, both Online and Zoom Training continue to be a very valuable option of training because not everyone is able to attend scheduled Face to Face training days and this could be for a variety of reasons like locality issues or not having the time to take leave to travel or natural disasters fires or floods preventing access.
When asked, what would be two things that have contributed to your success in such a remote location? Bernadette replied,
" Technology now allows so many opportunities to start and run businesses from remote locations, it allows partners, wives and mothers of farming families to earn an income and contribute to the family income".
"Keep it local and be a flexible boss", over the past 25 years I have employed many local farmers wives and partners, offering them as much flexibility as required to attend school, family or sporting events. "As a mother of two children I understand that work life has to be flexible and by making it so I have been very lucky to have worked with some amazing inspiring women".
What drives you?
"Nothing gives me as much pleasure as knowing I am part of an industry that is there to educate, help and protect human, animal health and the environment".
Also, "Delivering excellent customer service – which always, if done correctly will reward you with loyal clients".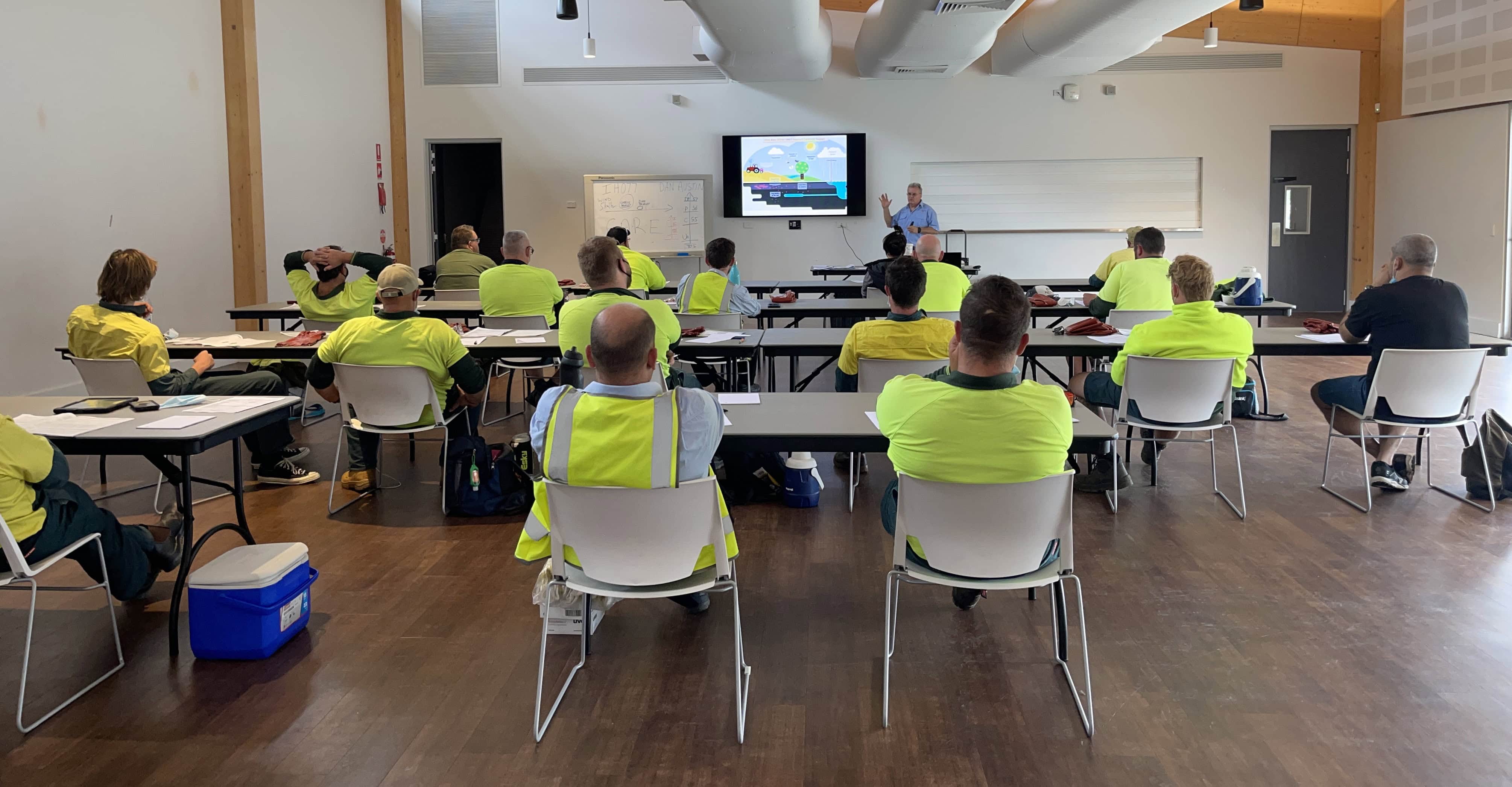 What do you see in the future for SpraySMART
"I hope that we will continue to grow as we have and keep improving the ways we deliver training and communicate the importance of safety in the workplace when using all AGVET Chemicals.
…In fact our current growth and demand has required us to start actively looking to fill several new roles, such as, Contract Trainers in all regions of NSW to deliver additional Face to Face Training, also a new Full Time, Executive Support Manager position.
Should anyone be interested, please feel free to contact myself (Bernadette) or Dan Austin at SpraySMART Head Office on 1800 872 462"